There are 2 ways in which you can access your exhibitor's virtual booth. For both ways you will need to access your submissions dashboard. To do this:
Hover over your name on the top right corner of the screen and select My Event Hub

from the drop-down.

Scroll to the event that you are looking for and click on Manage Submissions

. This will bring you to your submissions dashboard.
​
​
Go to your Submissions Dashboard and click Manage Virtual Village.​
​
​
This will open up your Virtual Village landing page, which is the Main Stage. To access the Expo Hall with all the Booths, click Expo Hall in the header link bar at the top.

On the Expo Hall, simply click on one of the Booth images to enter that Booth's page in Edit Mode.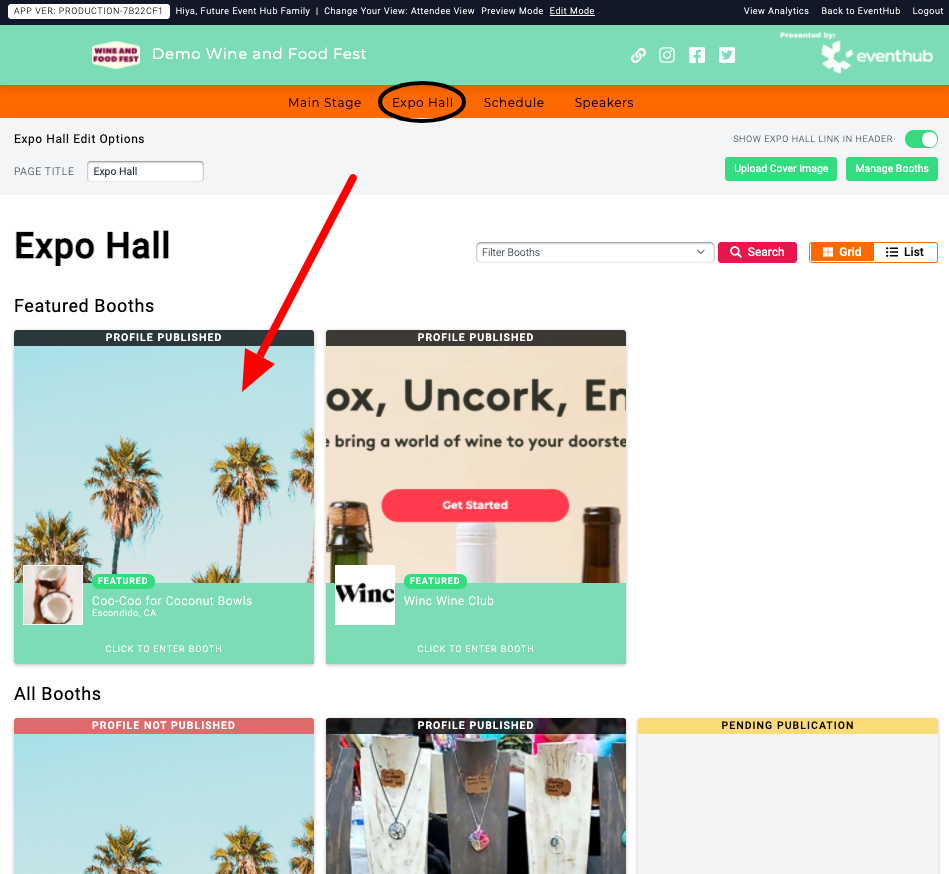 ​​
You are now viewing an Exhibitor's Booth in Edit Mode.
You can also get here directly from back on the Submissions Dashboard, you can scroll down to the specific exhibitor order summary and once you find that exhibitor, click on the blue Access Virtual Booth button.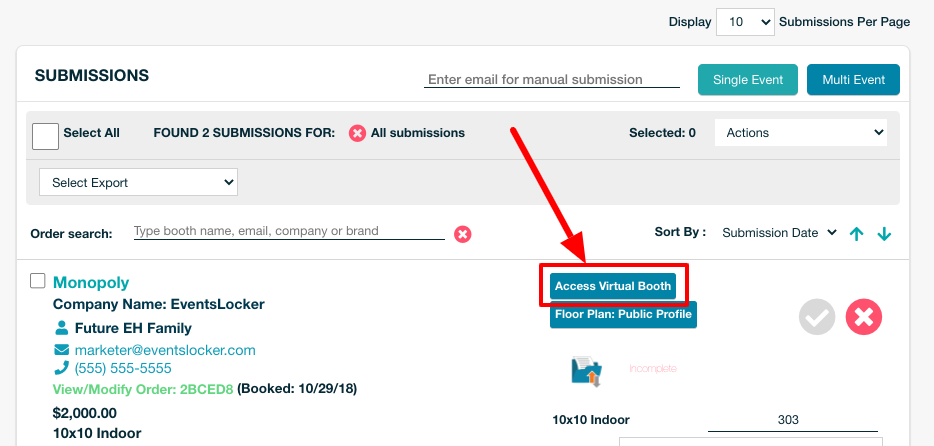 This will take you directly to the Virtual Booth page on your event!
If you access the virtual booth in Attendee View before the booth is published, you will get this message​​. Why? That is because their page is not published (in-progress).

To publish a booth, please refer to our tutorial on How to Publish An Exhibitor's Booth.