Approving orders are done through the Manage Submissions page in your Active Events. First, you must log into your account. See below our step-by-step process, to guide you on how to successfully approve your orders.
*Please note: these are screenshots for demonstration purposes only.
Select My Event Hub in the dropdown menu on the top right side of your page.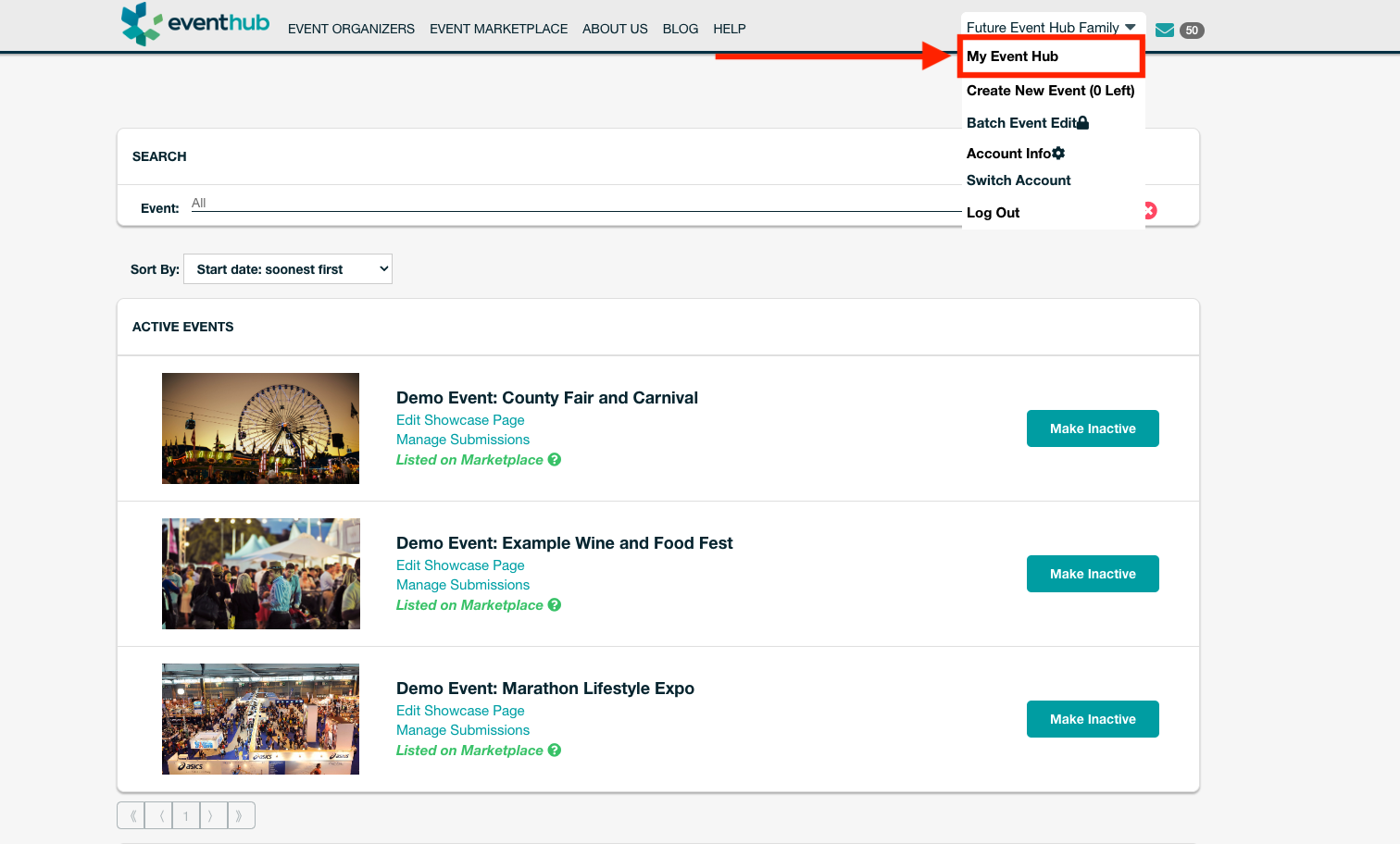 Click on Manage Submissions in the event you would like to approve orders.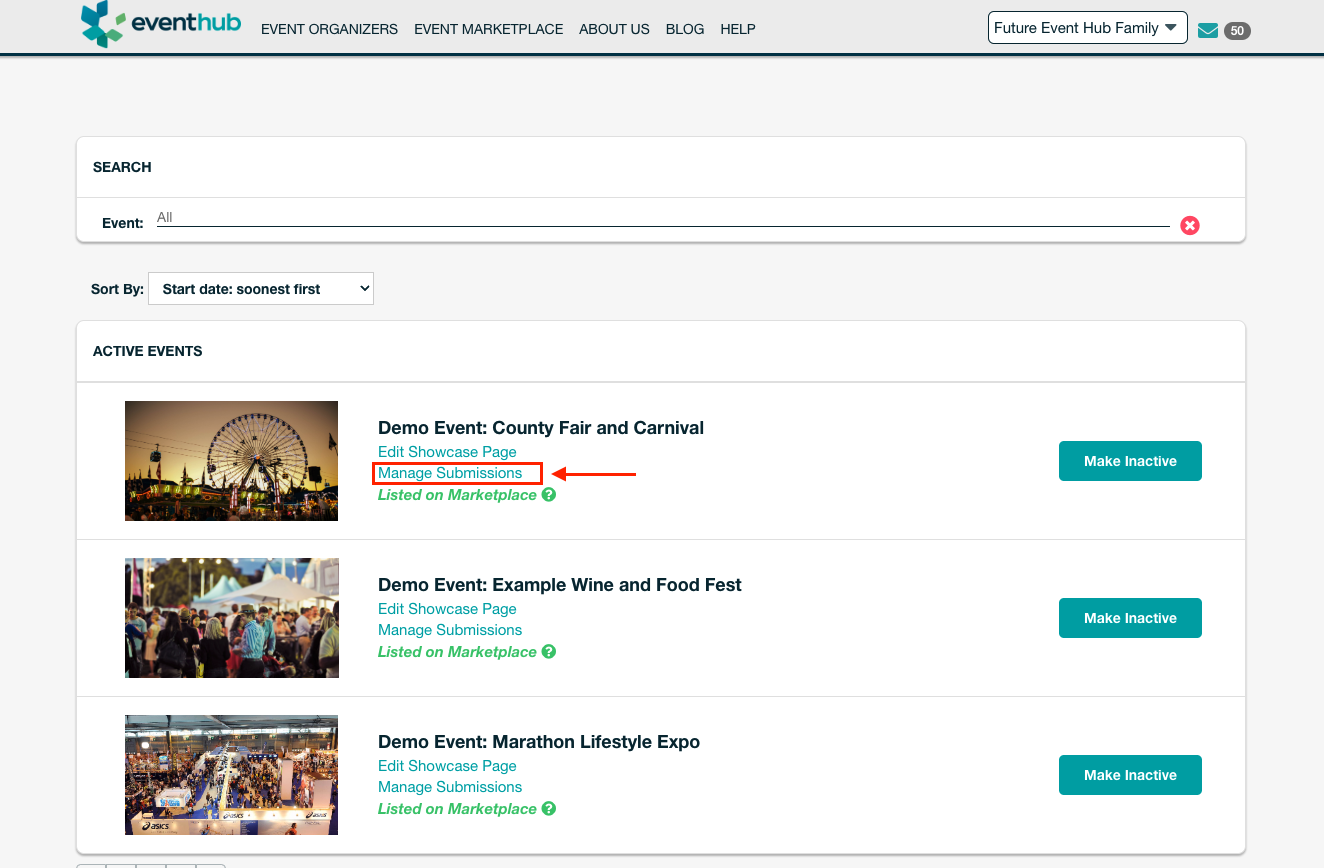 Click on the Pending Approvals filter link under the 'Submissions' column, on the Manage Submissions page. Note: if there is a 0 next to pending approvals, there are no orders to approve.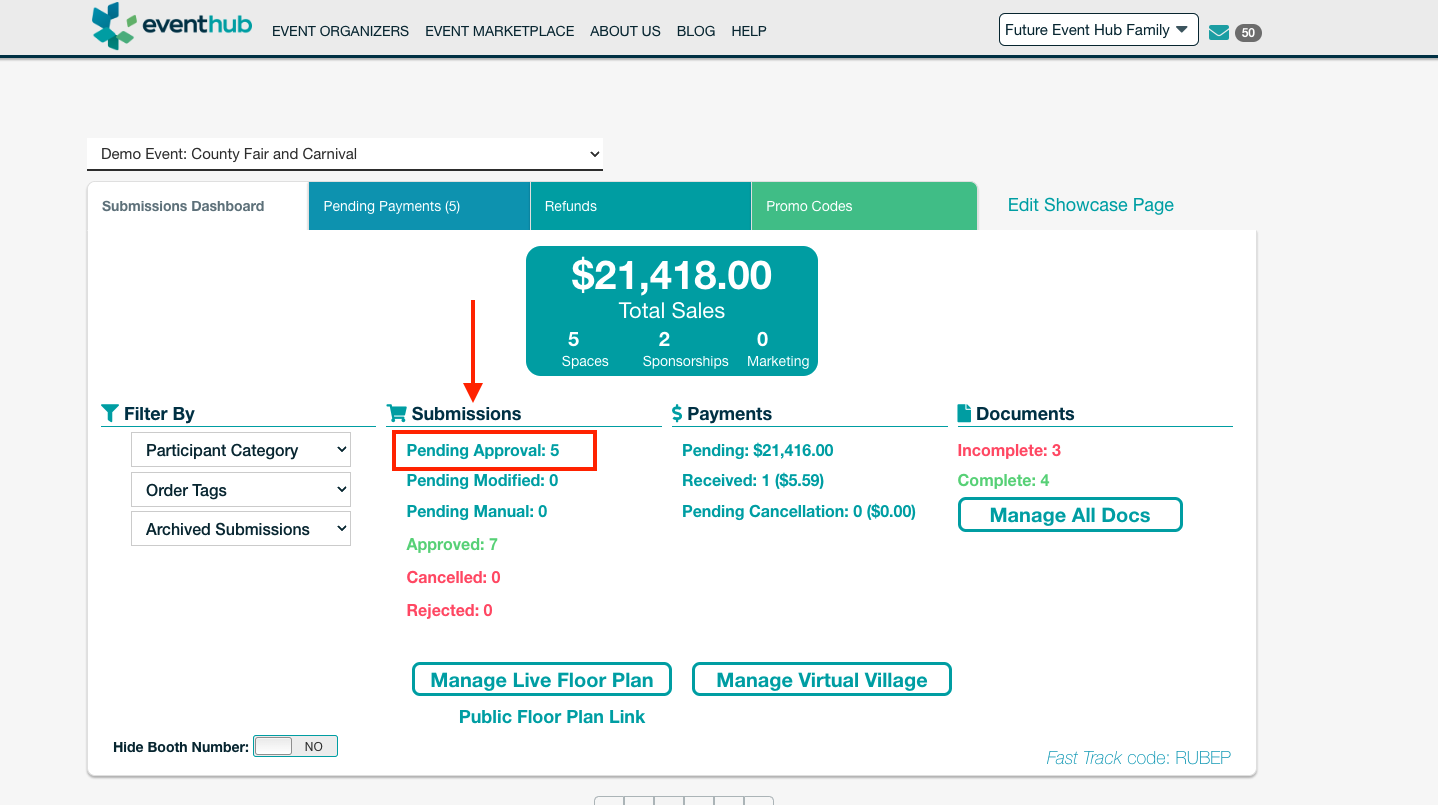 This will scroll you down to the Submission section with the list of orders pending approval.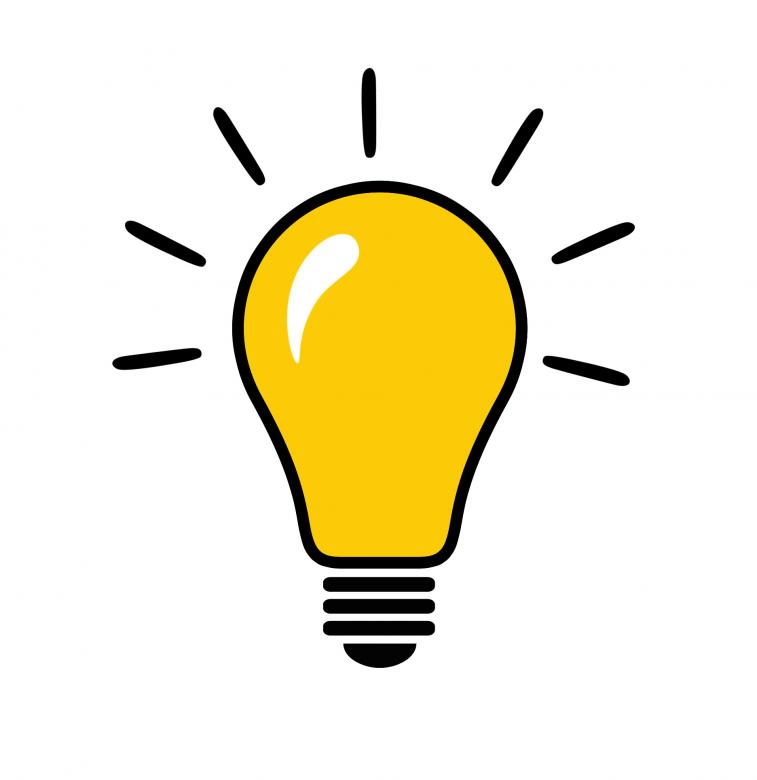 Friendly Note: Please make sure you check all orders first before approving them
To review the order's application, click on the profile name. If you approve the order then click on the green checkmark in the circle icon
Screenshot for reference: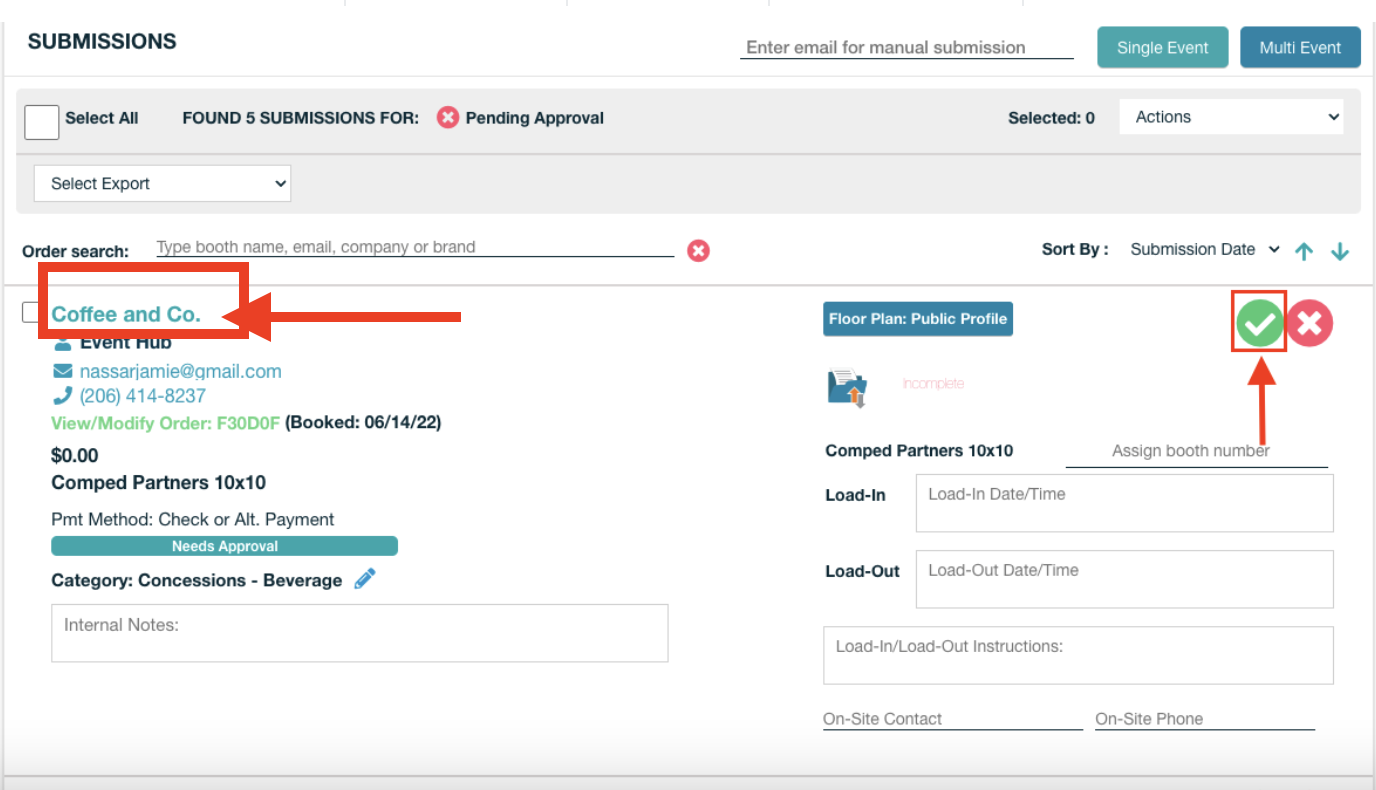 You will receive a pop-up window asking, "Are you sure you want to approve this order?" select Yes to approve the order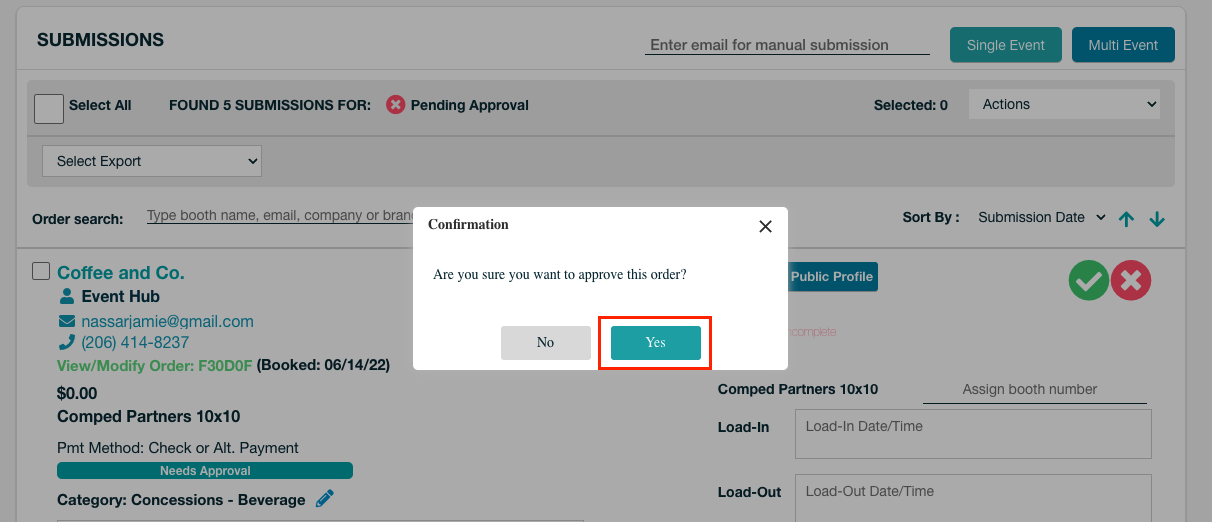 That's it! The order should now show as Accepted, and the green checkmark will now be grayed out.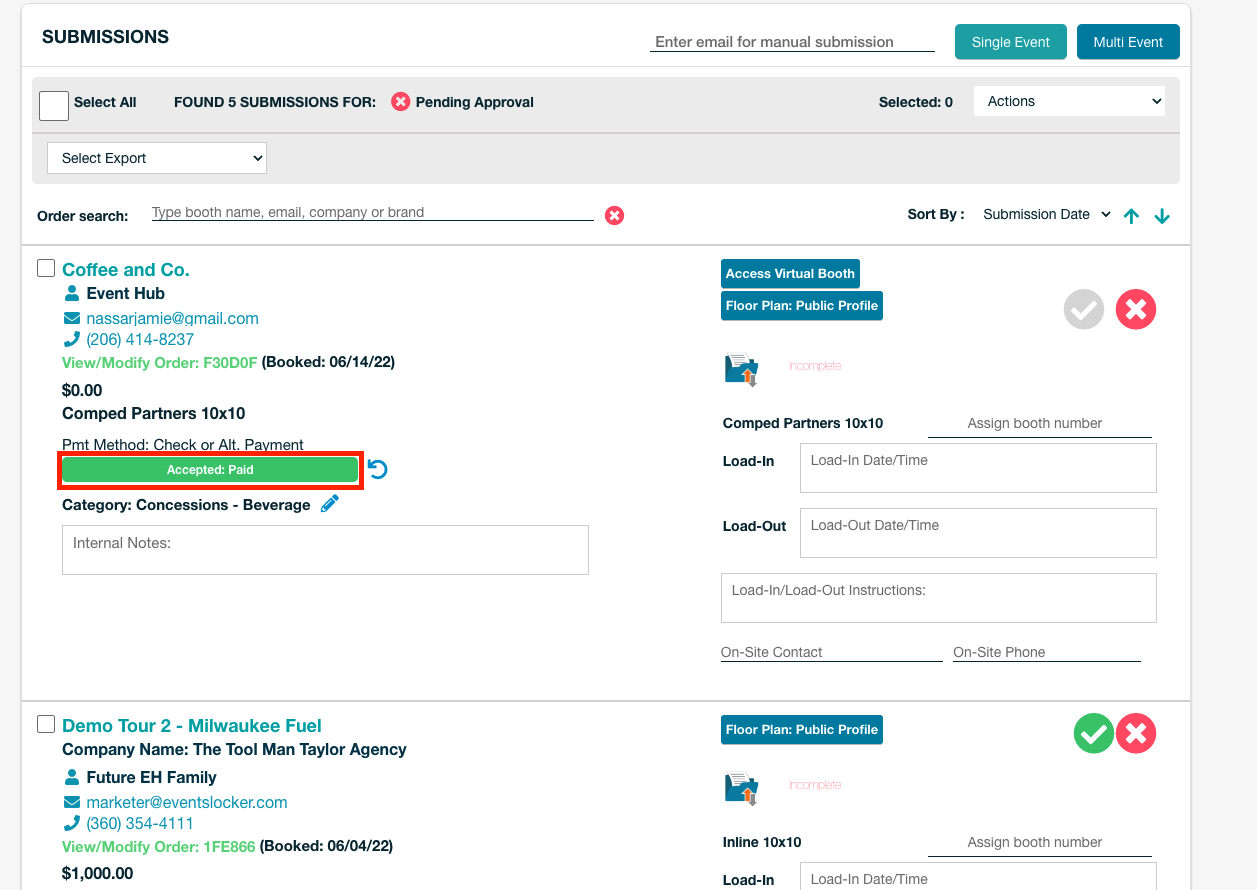 A notification message will be sent to the Exhibitor of the approval and requesting payment if not paid already. Be sure to check out these sections in finalizing your vendor's order submissions:
For Multiple Approval: check the box next to orders you would like to approve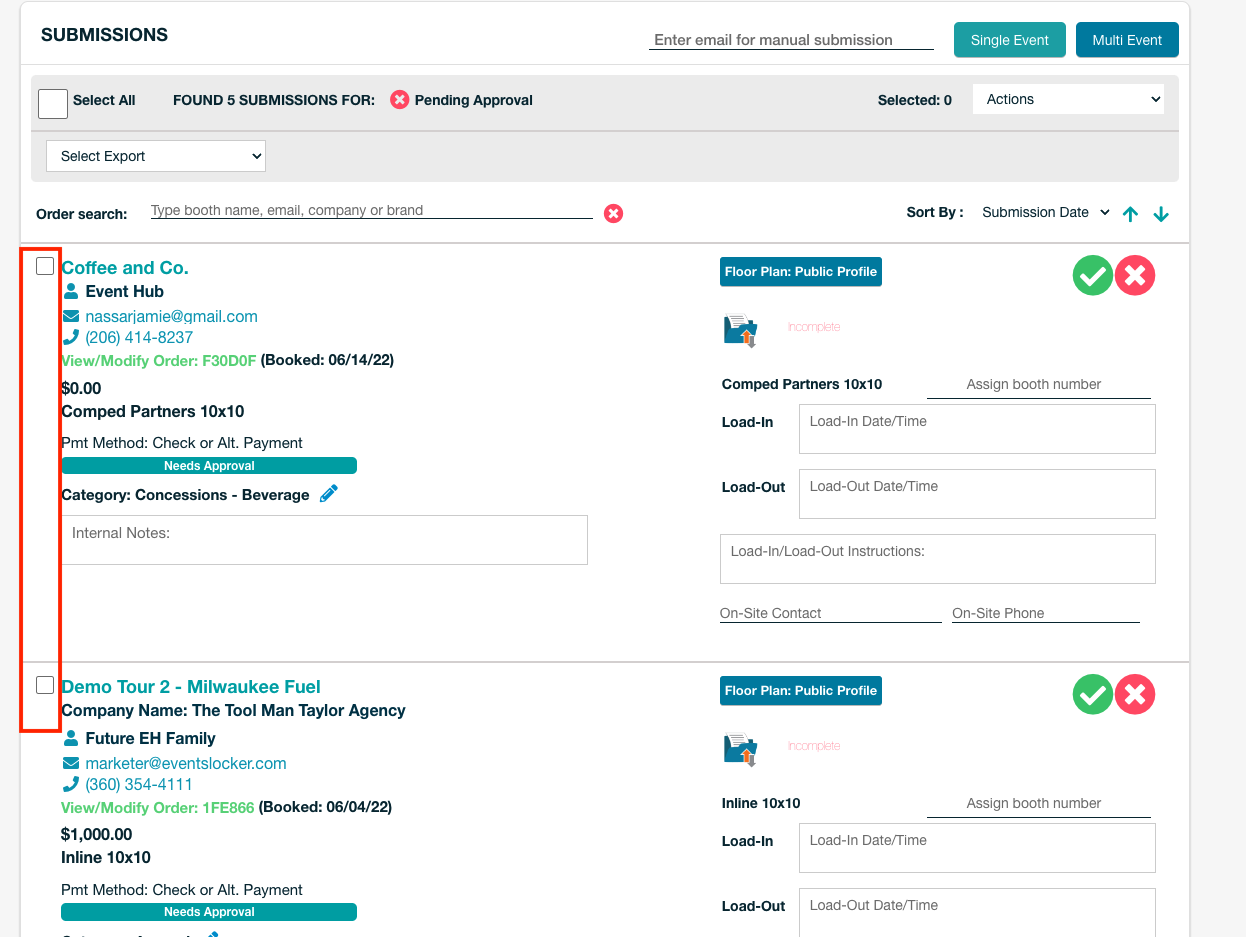 If you would like to approve them all you can check the Select All box, located in the top left section under Submissions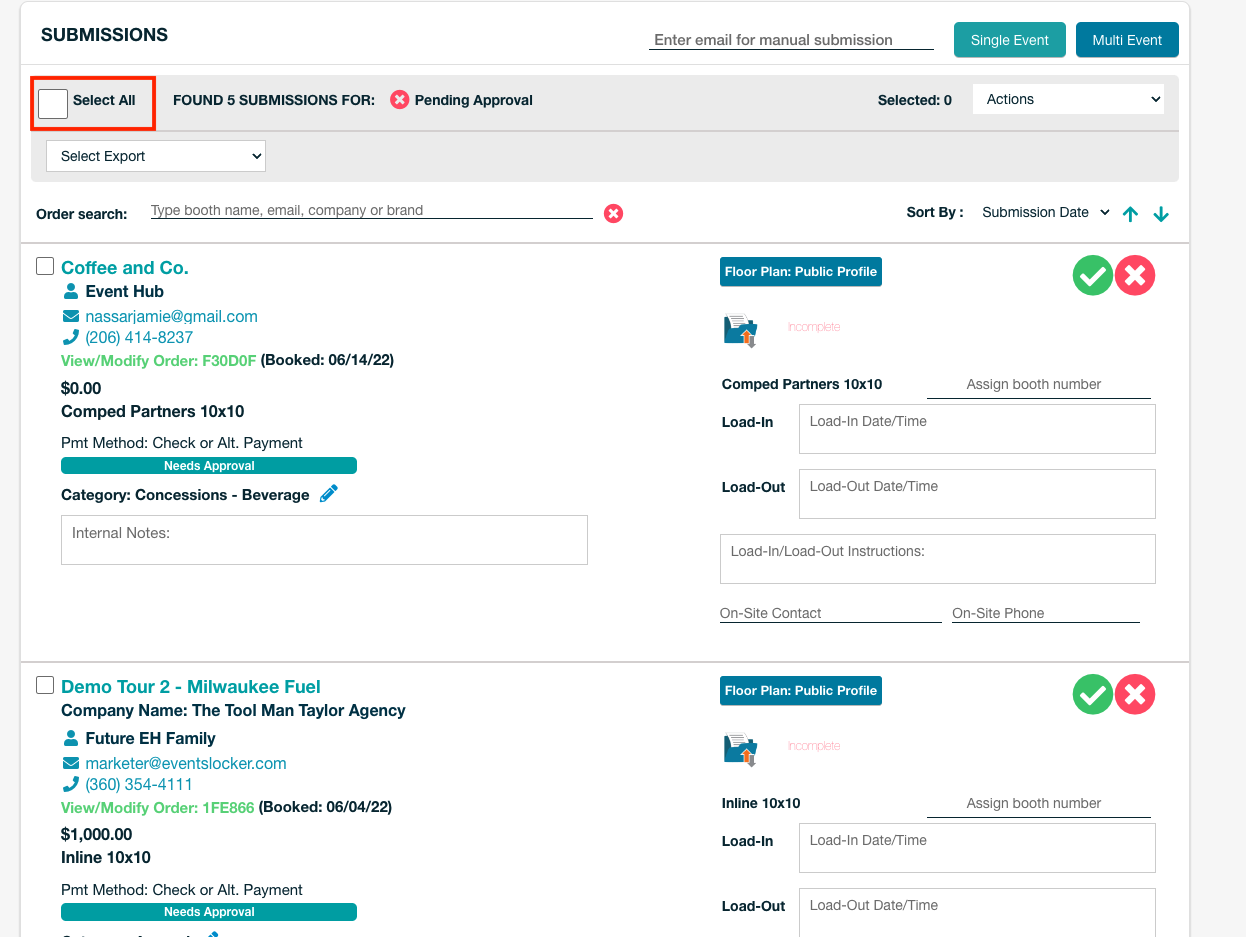 Once boxes have been checked, select the type of 'Action' you would like to do by clicking on the arrow for the dropdown menu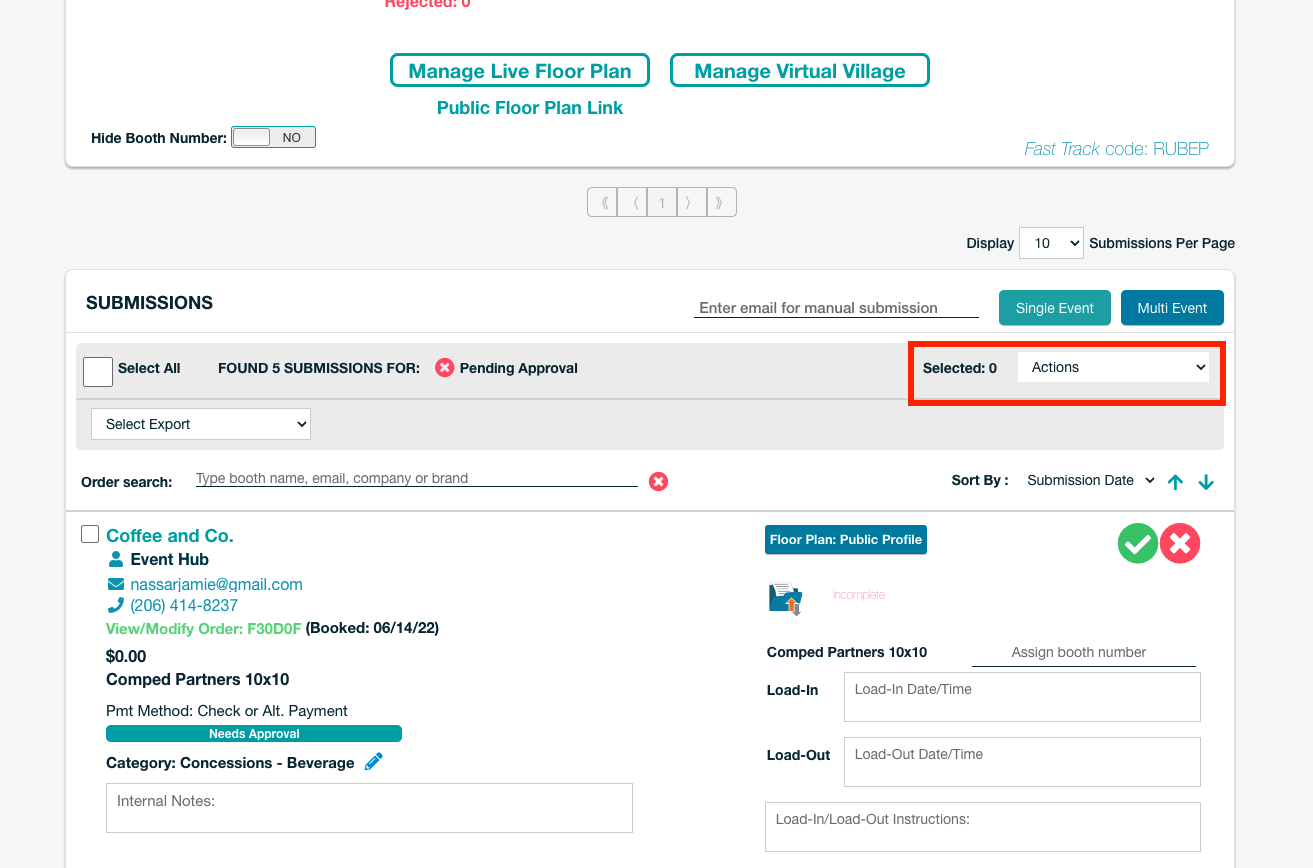 To approve the orders select Approve Subm option in the dropdown menu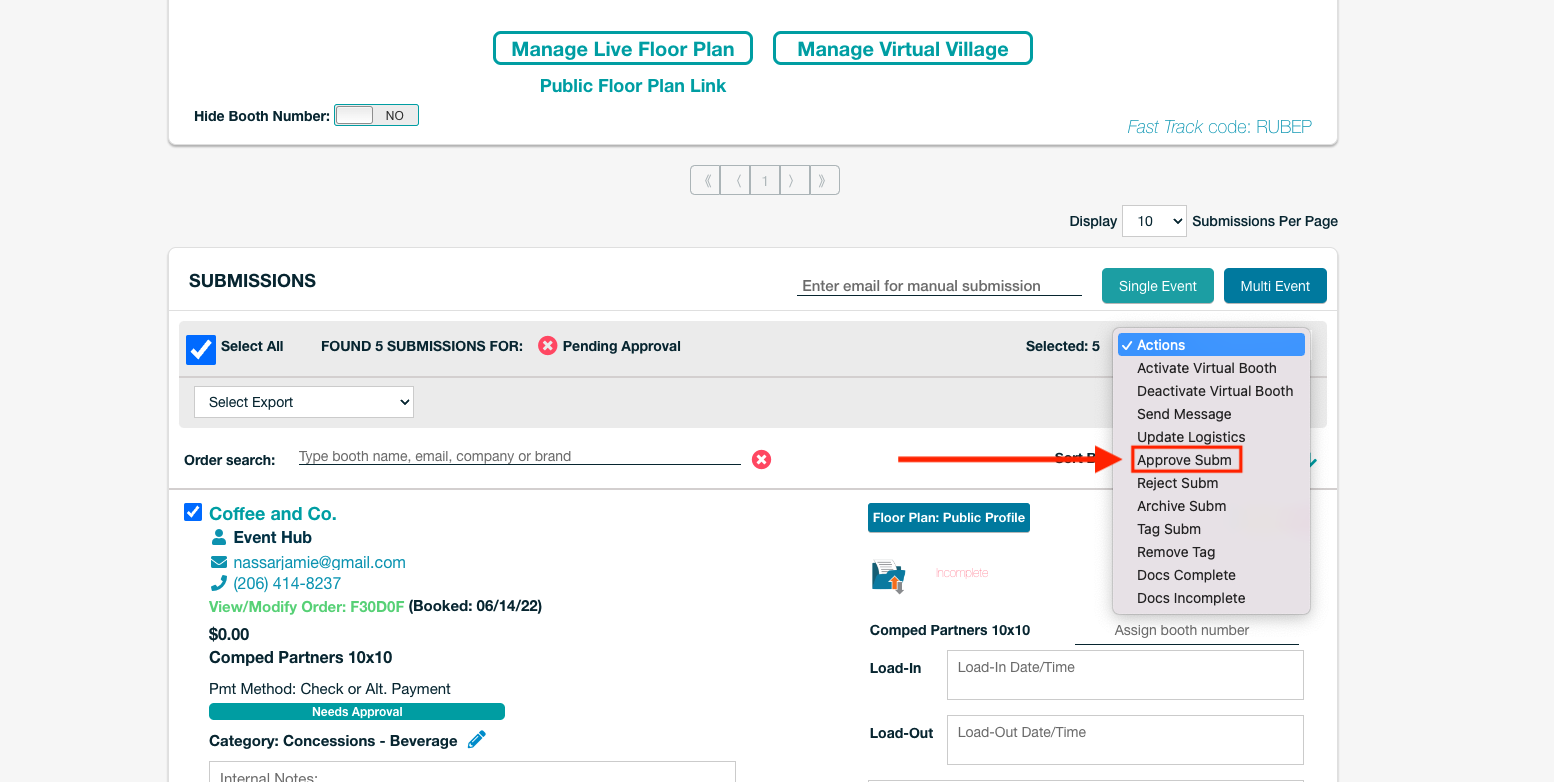 Suggested articles