The first step to submitting a manual submission for an exhibitor or sponsor to your event(s) is to navigate to the manage submissions dashboard of your event.
To the right of 'SUBMISSIONS', you will see a place to enter the email address for the customer you wish to create an order for. Type or paste the email into that field, then hit the "Single Event" button if you only want the order to be for this event, or if you have multiple events you would like to create the order for hit "Multi Event".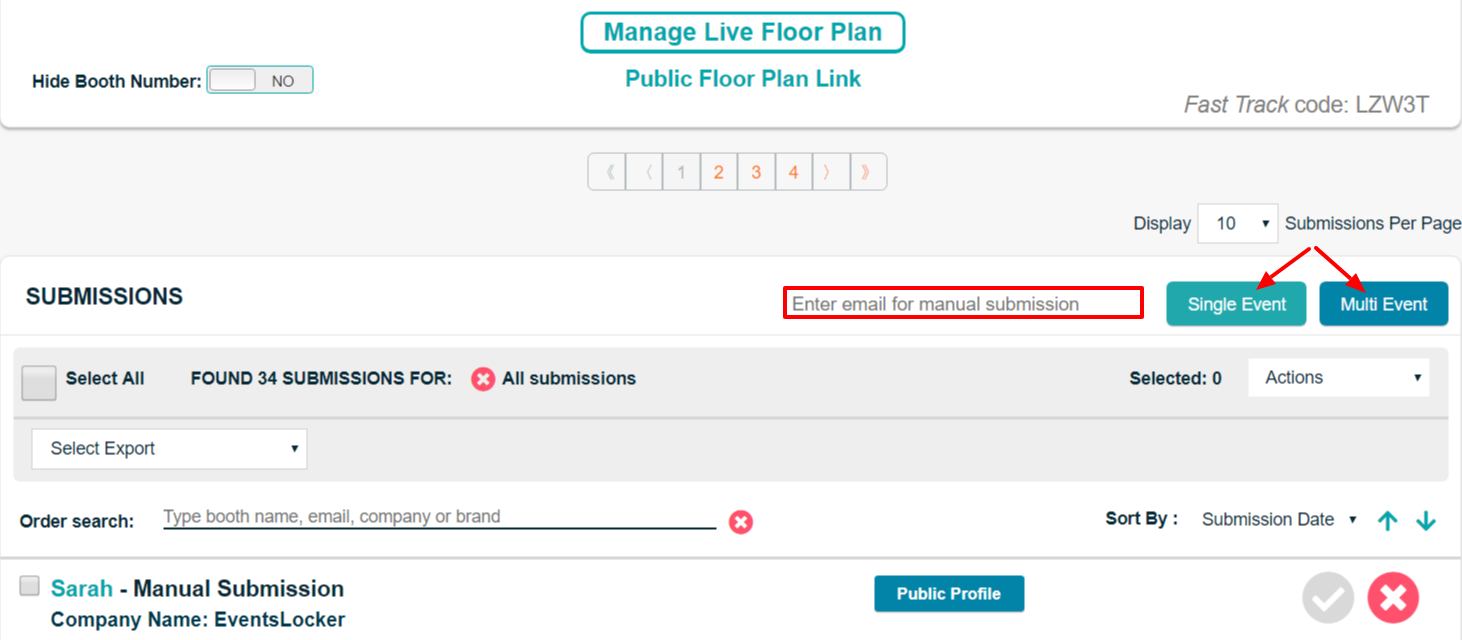 Next you will be taken to select the booth type.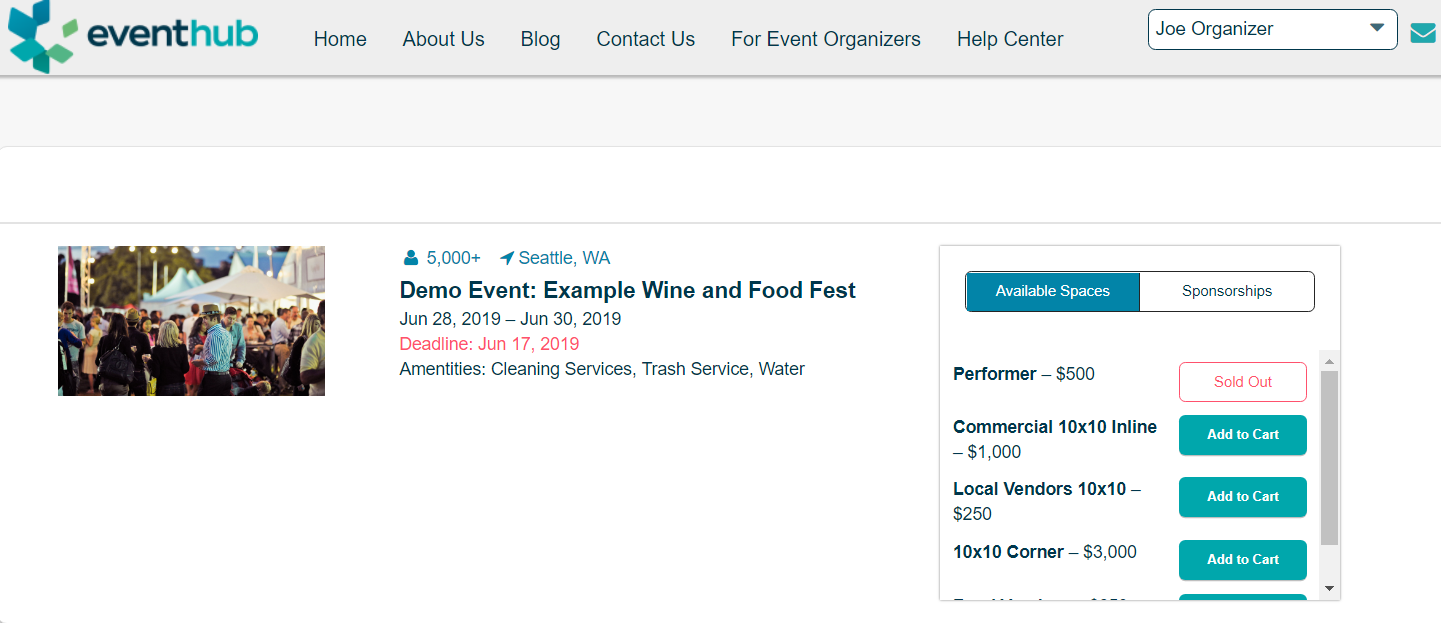 Select 'Add to cart' next to the desired booth type.
You can also place a custom order with the 'Custom Sponsorship' button.

This functions just like the other orders except that you can define the space name as well as the price.

After that step, you will be able to enter the desired booth number (applies to events with live floor plans), booth add-ons, as well as, fill out the booth profile for the exhibitor. If you wish to include only basic information, select "Skip profile information" on the Booth Profile step to proceed.
If you have any difficulty you can see Step 2 checkout (booth profile) of How to Search for an Event in Our Marketplace and Submit an Application for more information on completing the order.
Once you are on the final 'Order Summary Page' you will see the total for the order along with a checkbox labeled "Mark Paid". If you wish to submit this application as one that has already been paid for, check that box and the order will automatically be marked paid after acceptance from the exhibitor.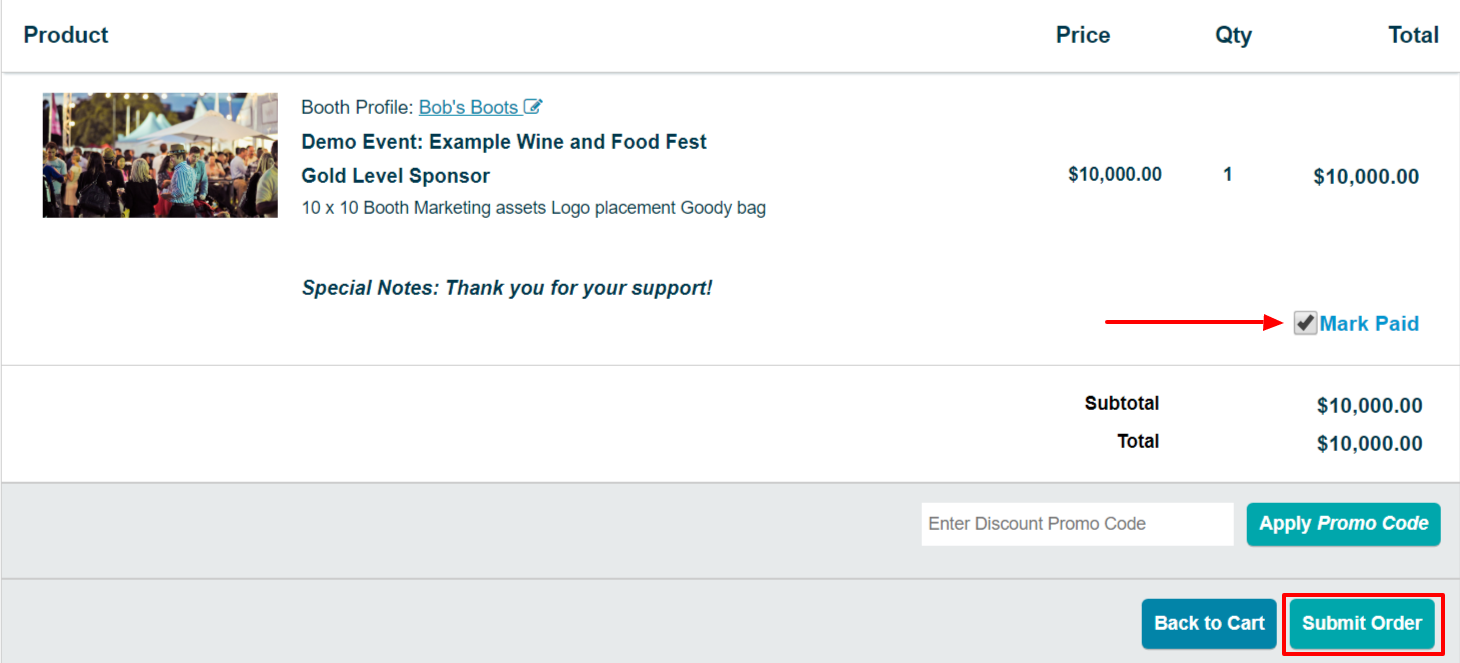 Finally, when you are ready to submit the order click the "Submit Order" button to complete submission. The exhibitor will then get a notification email about this order being placed along with instructions on how to log in to their account to accept the order and further communication leading up to the event.