The first thing to remember when archiving your orders is to always make sure an order is canceled or rejected and if the exhibitor has paid the invoice, to refund accordingly prior to archiving. This is to prevent confusion with the exhibitors who would otherwise still see the order in process.
To archive an order select the checkbox next to the orders you would like to archive on the manage submission order summary section and choose "Archive Subm" from the dropdown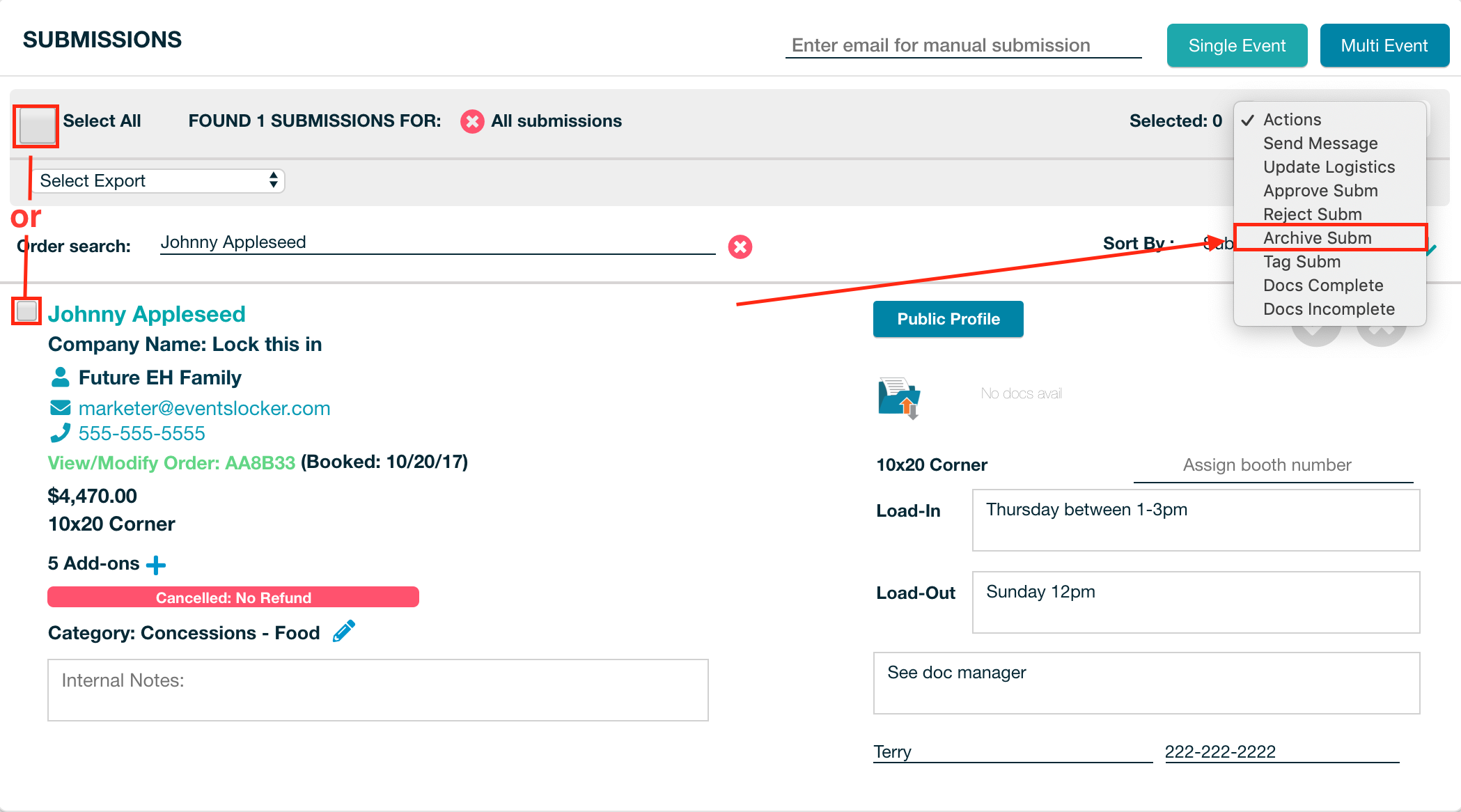 Once you do that a popup will come up for you to assign an archive tag. You can select a preexisting one from the drop down or if you need a new tag, you will need to enter the name in the tag field and select "yes".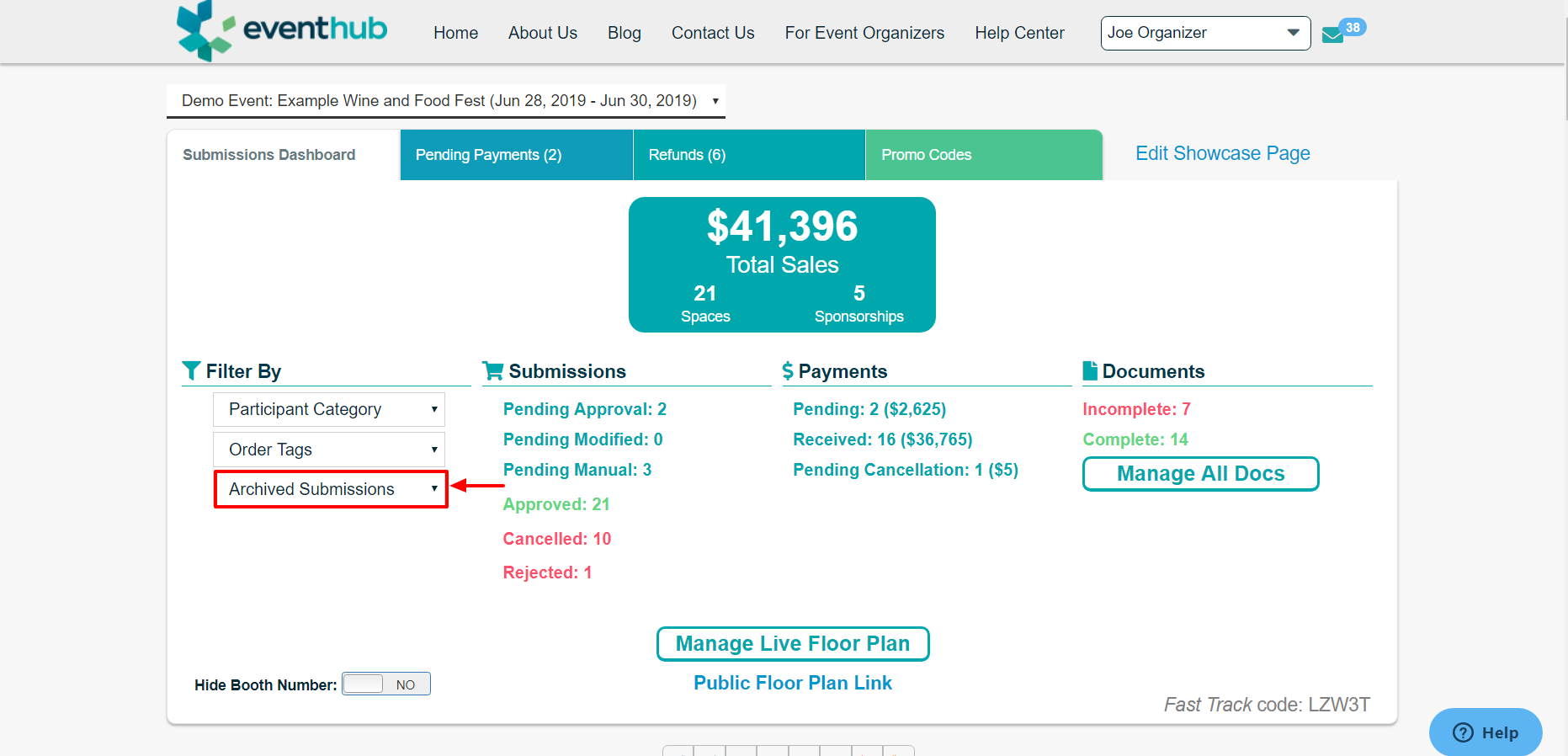 Your archived orders will no longer appear in your order summary and can be accessed as needed while stored in the Archived Submissions section.