To get to your Submissions Dashboard, log in to eventhub.net and go to your My Event Hub Page.
Next, click on Manage Submissions for your event.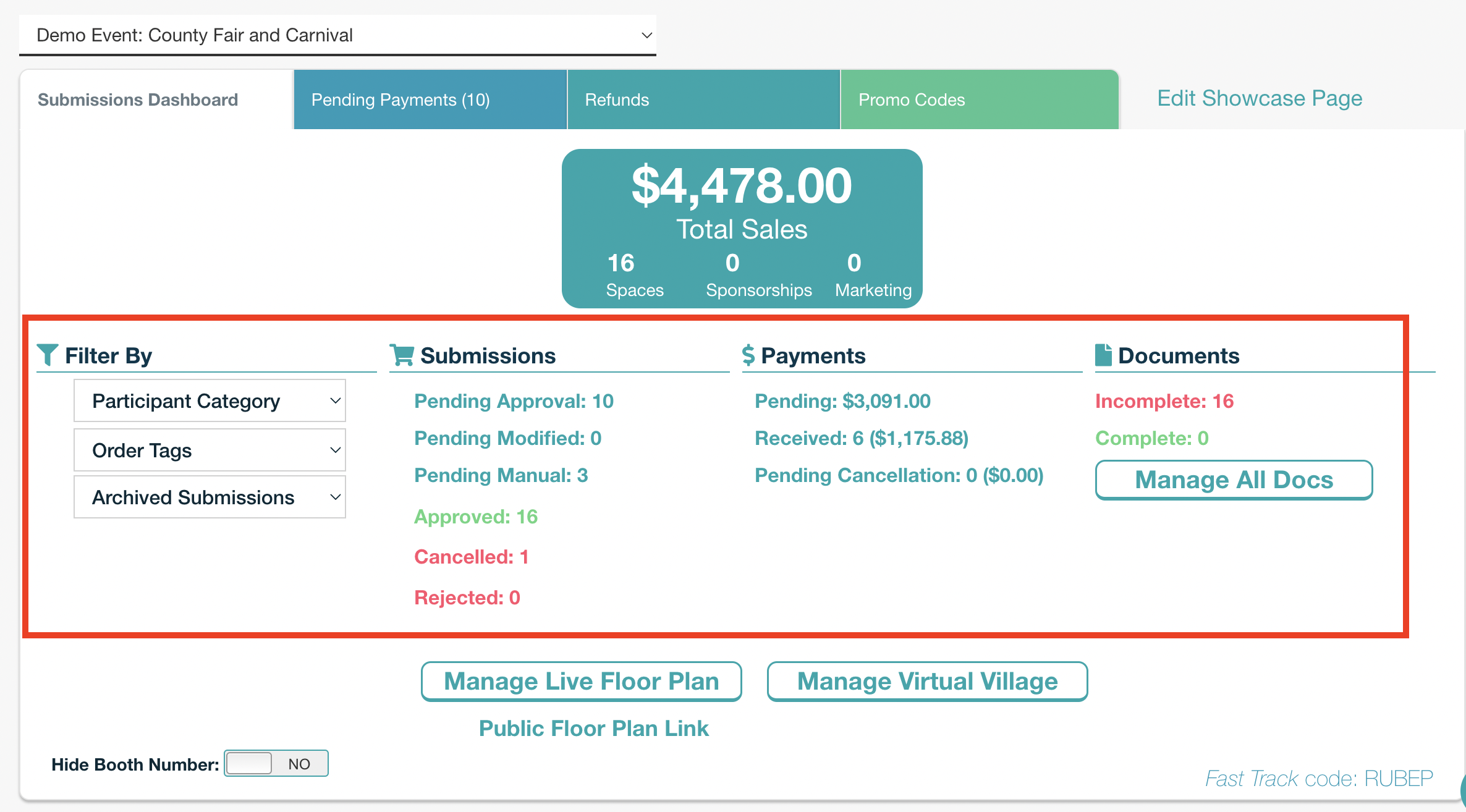 You can export some or all of your orders by selecting the orders you want to export and choosing an export option from the "Export Info" dropdown menu.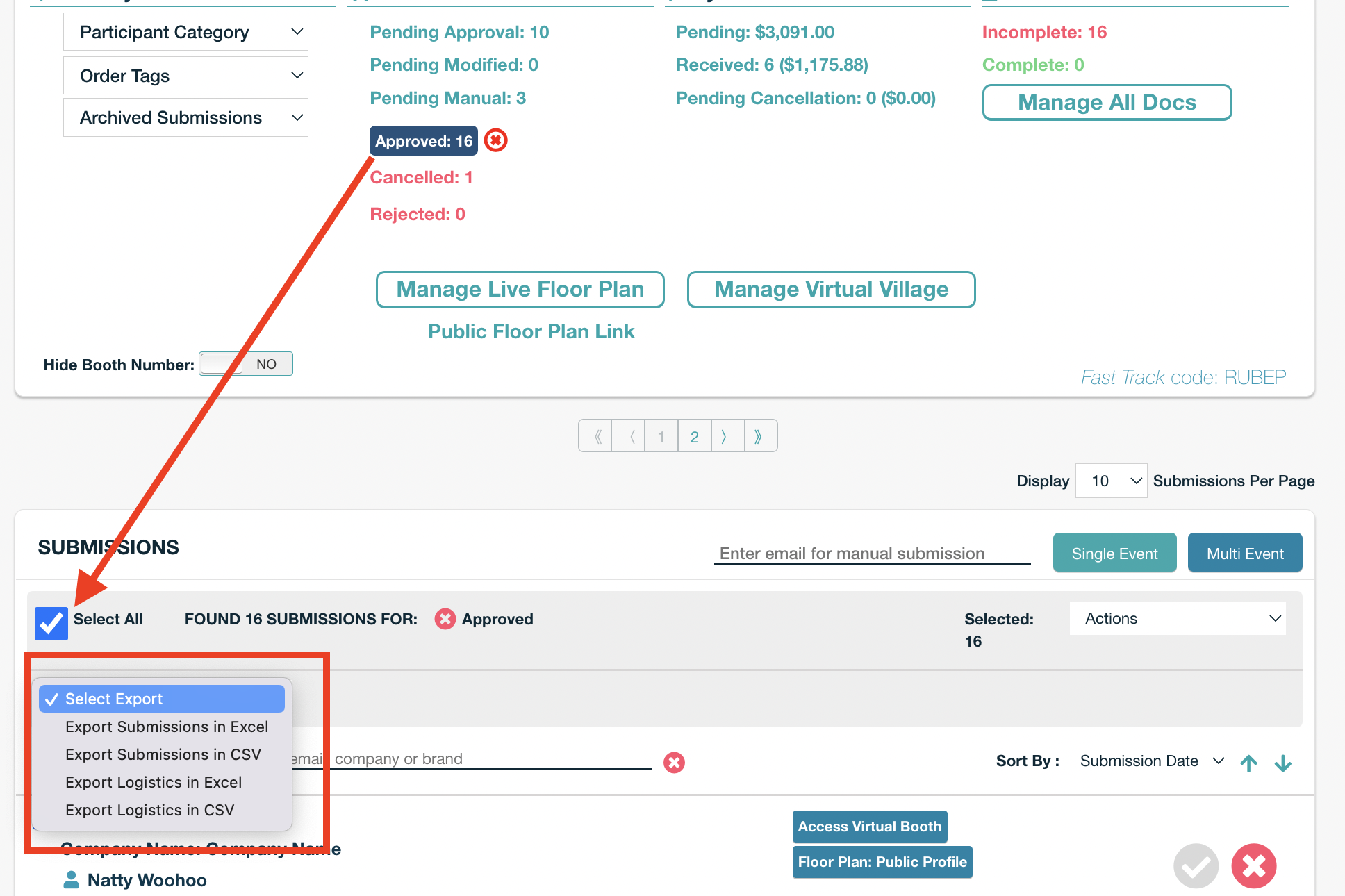 "Select All" will select all of the orders In Your Current Filter so if you are currently filtered to only your completed orders then the export will only export your completed orders. If you have no filter then Select All will export all of your orders.
If you do not wish to export all of them you can just select the boxes next to the ones you want to export. Once that is done just choose from the four options in the dropdown and your export will begin automatically.
There are two types of export.
Export Submissions File Type
The first type is the "export submissions" option, which you can obtain in either Excel format or in a CSV. This will contain all of each order's information on a single row, so if you have an order that has two booth spaces, both booth spaces will appear on the same line under the same column. This export will also have the answers to your Custom Questions.
Logistics File Type
The second type is "Export Logistics", which will contain each booth space on its own line item, so if you have an order with two booth spaces each space will appear on its own line.
Now, thanks to multiple requests from our event organizers, you will be able to view itemized add-ons by category in your logistics export! This means that you will be able to easily keep track of the number of each add-on type you need for your event. For example, if you would like to see the total number of tables, chairs, and generators your exhibitors have requested, you will be able to easily sort your Excel sheet to view these requests OR use a formula to do the work for you!

*If you have ideas on how we can improve our product to better fit your needs, please reach out! Thank you to our organizers for this great, time-saving idea!