Adding custom tags to orders is a great way to be able to filter your Submissions view in ways that are useful to your specific event.
To add tags to Order Summaries, check the orders you want to tag and then select "Tag Subm" from the action drop-down menu.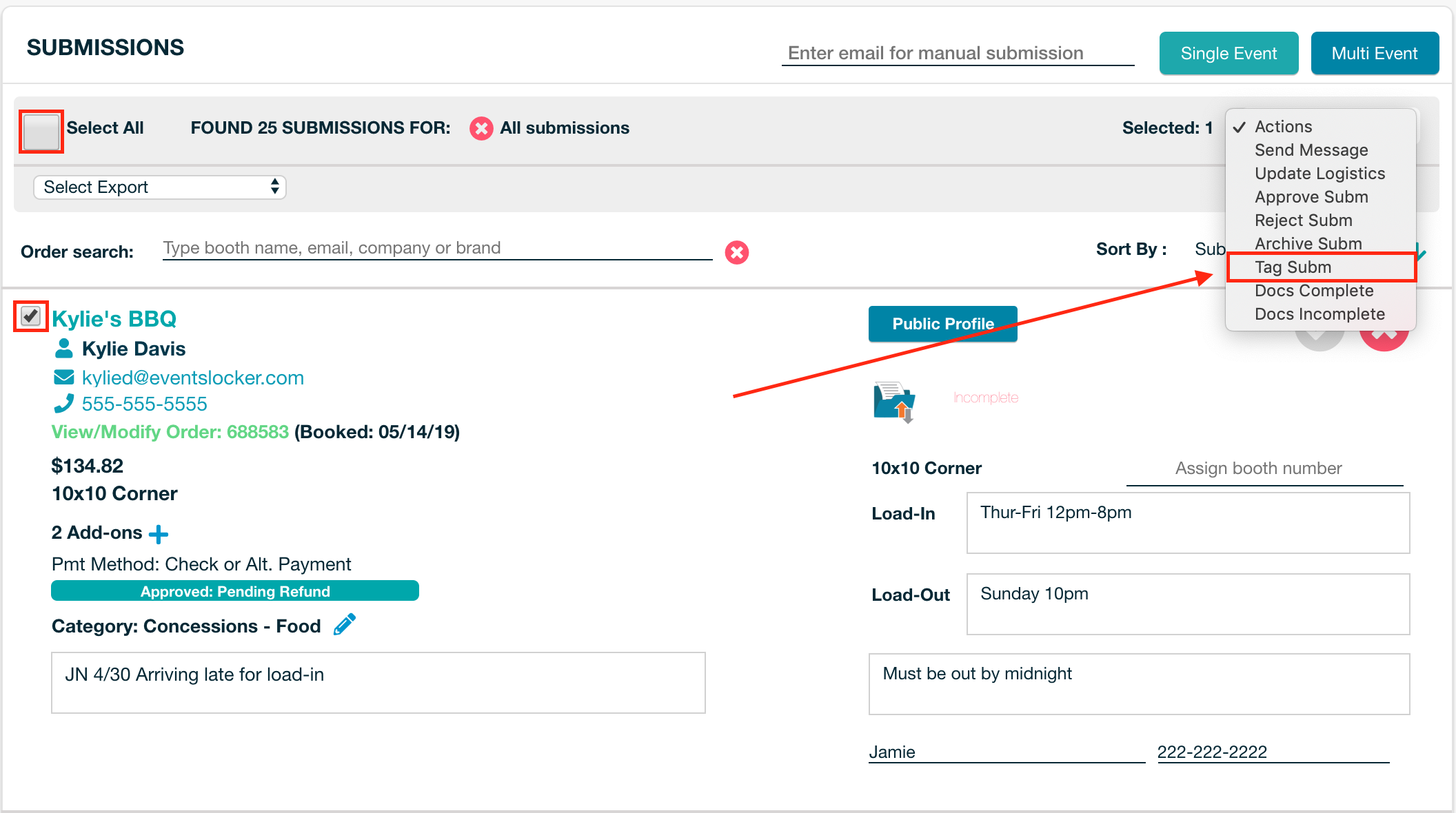 Next, it will open a box where you can select from any existing tags or create a new one.
Just enter the text you want to display on the tag onto the field next to "Tag:".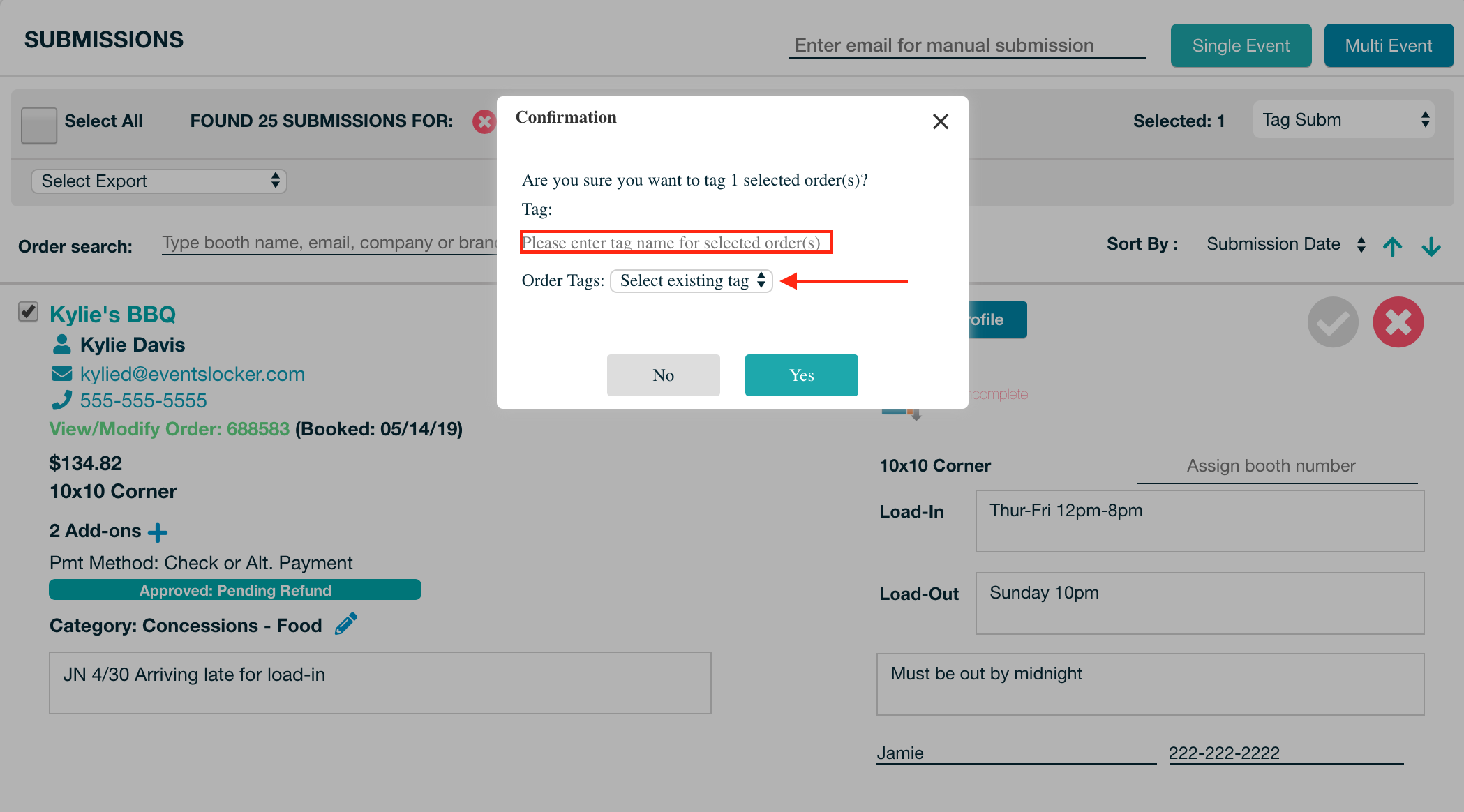 After you do that select "Yes". This will apply a tag to the selected orders, which you can later remove by clicking the "X" on the right side. 
Note: the tags are not visible to the exhibitor 


Once you have tags applied, you can select to filter the submissions from the "Order Tags" dropdown.