In some areas of your event, there might only be space for a link to a single video. But sometimes, the time slot is longer than the length of your video, and you'd love to have it autoplay a bunch of short videos in this time slot, or maybe you just want to have multiple different videos playing at the top of your booth! You can achieve this effect by using YouTube playlists. We have a step-by-step of how to do this below.
1. Login to your YouTube account.
2. Click your profile picture in the upper right, and choose "YouTube Studio" from the dropdown that appears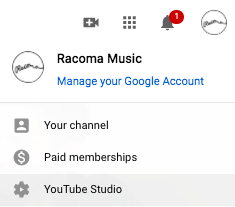 3. From the YouTube Studio page, select "Playlists" from the menu on the left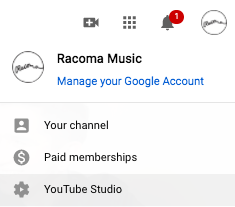 4. This will open your Playlist page in a new tab. Click the + New Playlist button in the upper right.
5. Choose a name for your Playlist, and decide if you want it Public (anyone on YouTube can find it) or Unlisted (only someone with the link can find it). These videos will play on EventHub, just do not choose Private. Then no one will be able to watch it.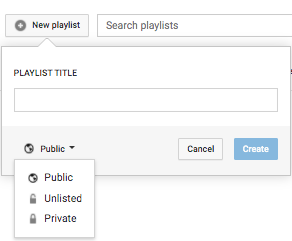 6. This will take you to the Playlist page, where you can edit the Title, Description, and Privacy Settings of the Playlist. It will also show you that you have no videos in this playlist yet.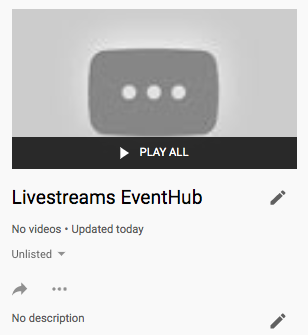 7. To add your videos, click "Your Videos" on the left sidebar from this page.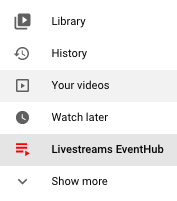 8. From here, make sure to change the filter from "Uploads" to all videos to see all videos associated with your channel.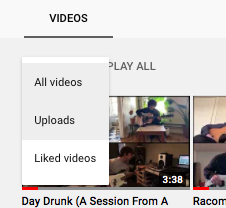 9. To add a video to a playlist, hover over it, and you'll see 3 dots appear on the side. Click this, and then select "Save to playlist."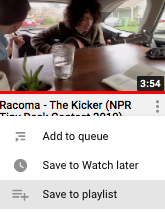 10. Then choose the playlist you want from the pop up, and check the box. This will add it to that playlist.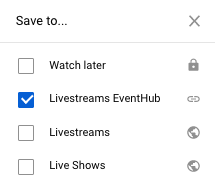 11. You can also save other people's videos to your playlists! They don't have to just be your own. Use the search bar at the top to find the other videos you want to add, then go through the same process of clicking the 3 dots and then choosing "Save to playlist" and checking the right one.
12. Once you've saved all the videos you want to autoplay back-to-back, go back to your Playlist page. It should look something like this now: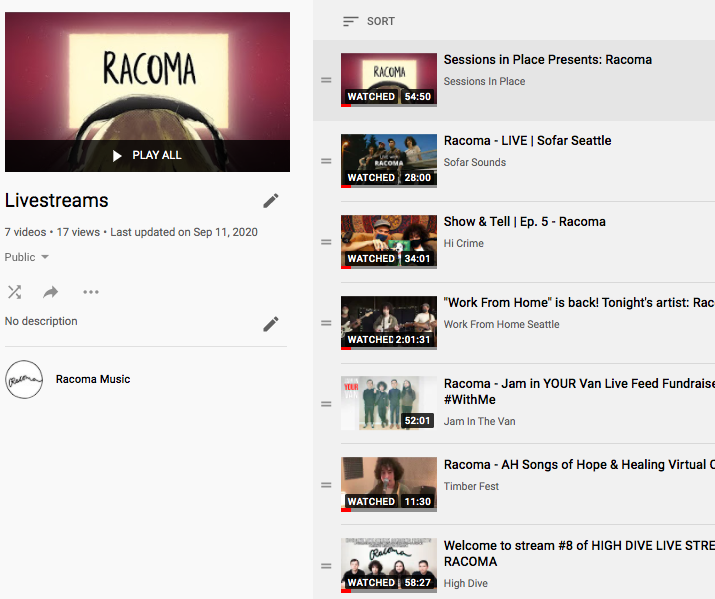 13. To get the link to copy-and-paste into the URL field in EventHub, click into the first video on the right. Copy the URL at the top of your browser, in the URL field. You do not want to use the link from the "Share" button. The link should have something like "&index=1" near the end of it.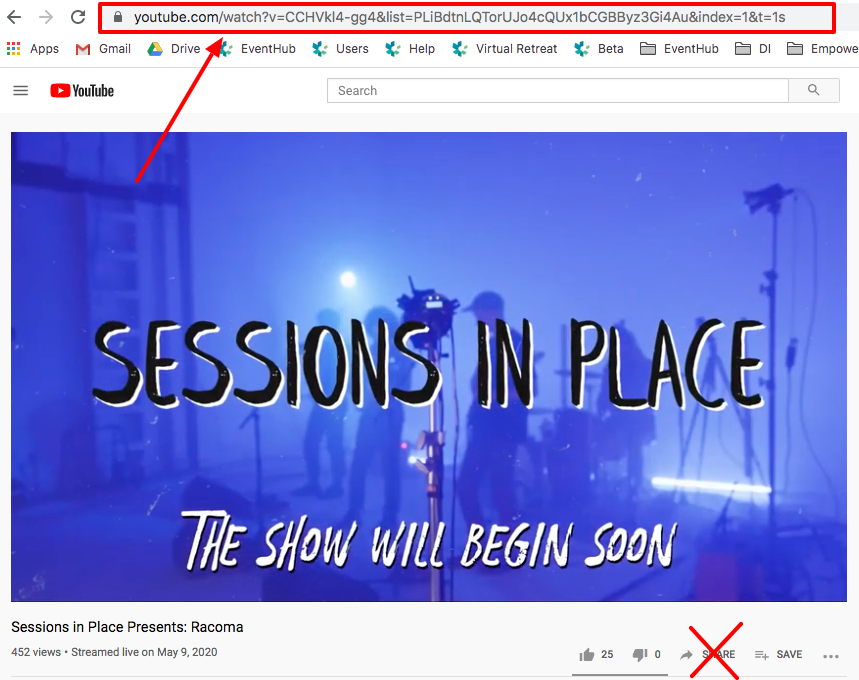 14. Paste this into your Video URL field on EventHub, and make sure to click the "Save Details" button!

Now, when your content goes live, these videos will play right after each other. It's always good to watch through it (like in a dress rehearsal), to make sure each video does actually play one after the other.
This also creates a playlist toggle on the right side of your video, so Attendees can see what's coming up next.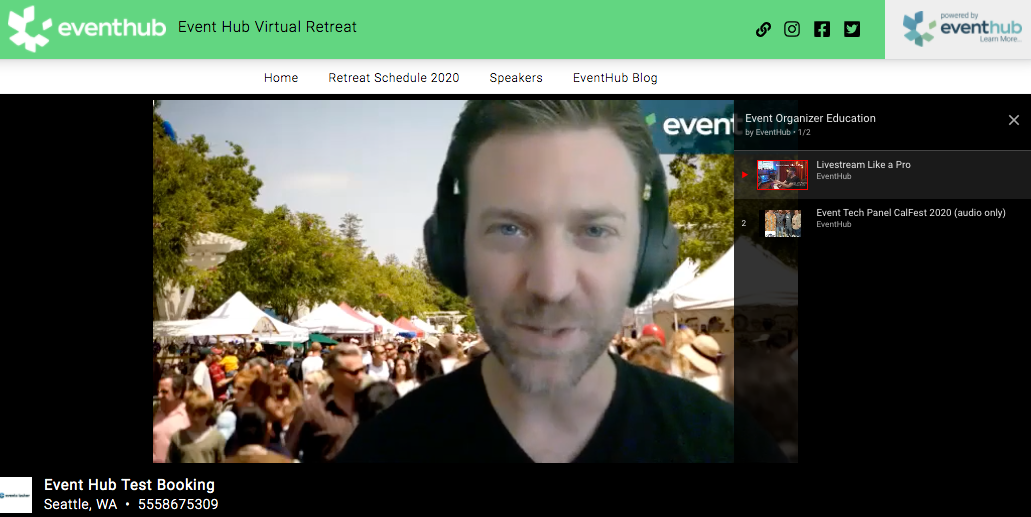 Some videos (especially if you don't own them) are not licensed to be played off of YouTube, and if you've accidentally included one of those in your playlist, it'll look like this when it tries to play that one on EventHub, and we don't want that on your event!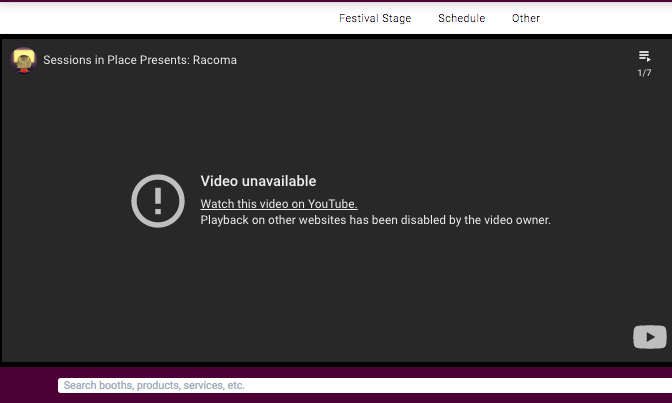 Happy playlisting!