Note Before You Begin:
Only exhibitors whose orders you have already approved will receive these alerts.

You can add new documents for your exhibitors to upload, e-sign, or read at any time - even after your event is live!
To alert your exhibitors to a new document, click on the three-dot menu icon of the folder you just added the document to and select "Send New Doc Alert" from the dropdown menu. A popup confirmation will appear. Click "Yes" to confirm and send.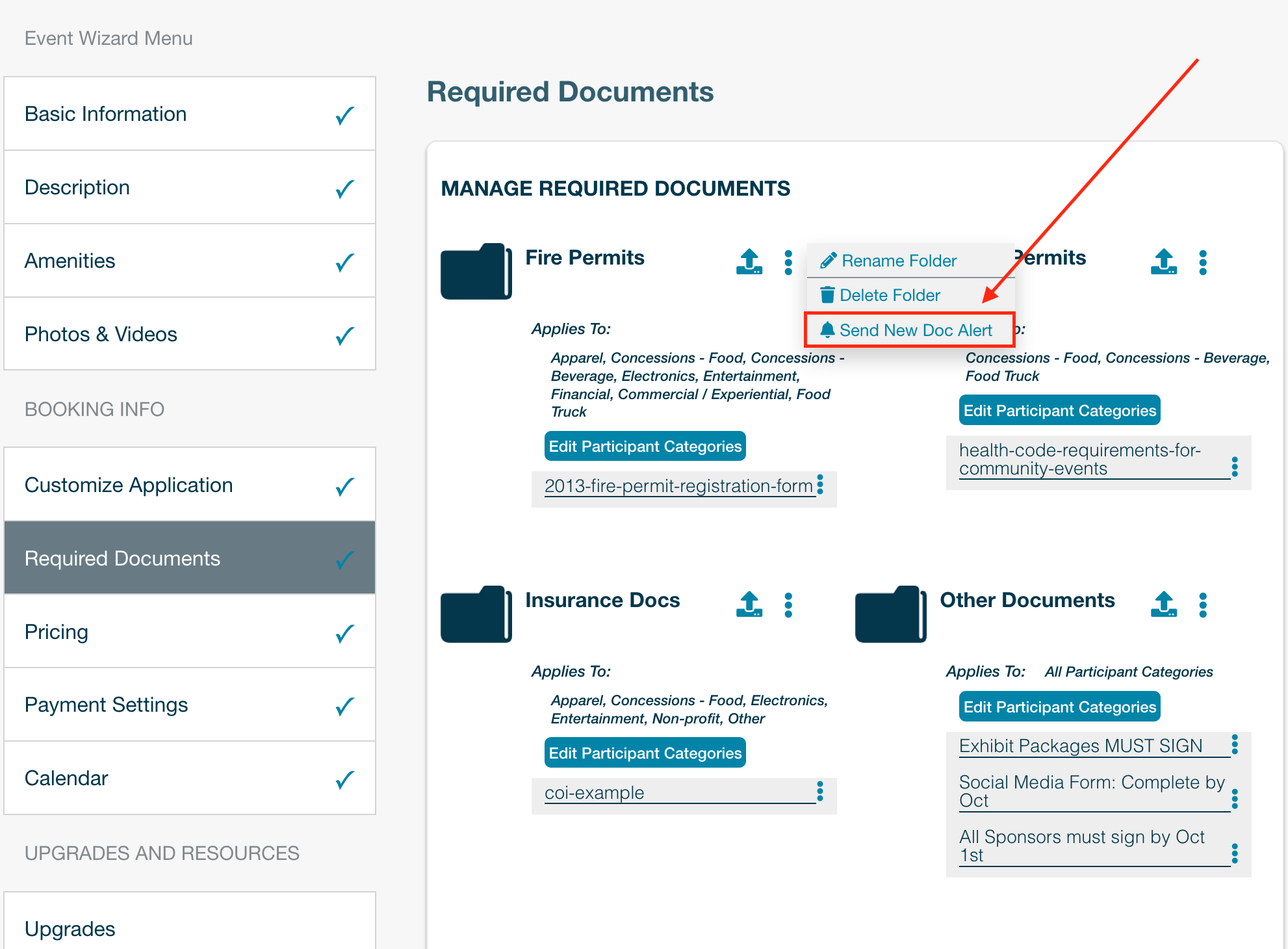 The exhibitors with the participant category applied to that folder will now receive notification that there is a new document that needs their attention.
Curious about how your exhibitors' email alerts look? Check out this article!
Suggested Articles: