Topics Covered:
Global Documents Manager
If you would like to review documents from all of your exhibitors at once, use the Global Documents Manager by selecting the Manage All Docs button on your Submissions Dashboard.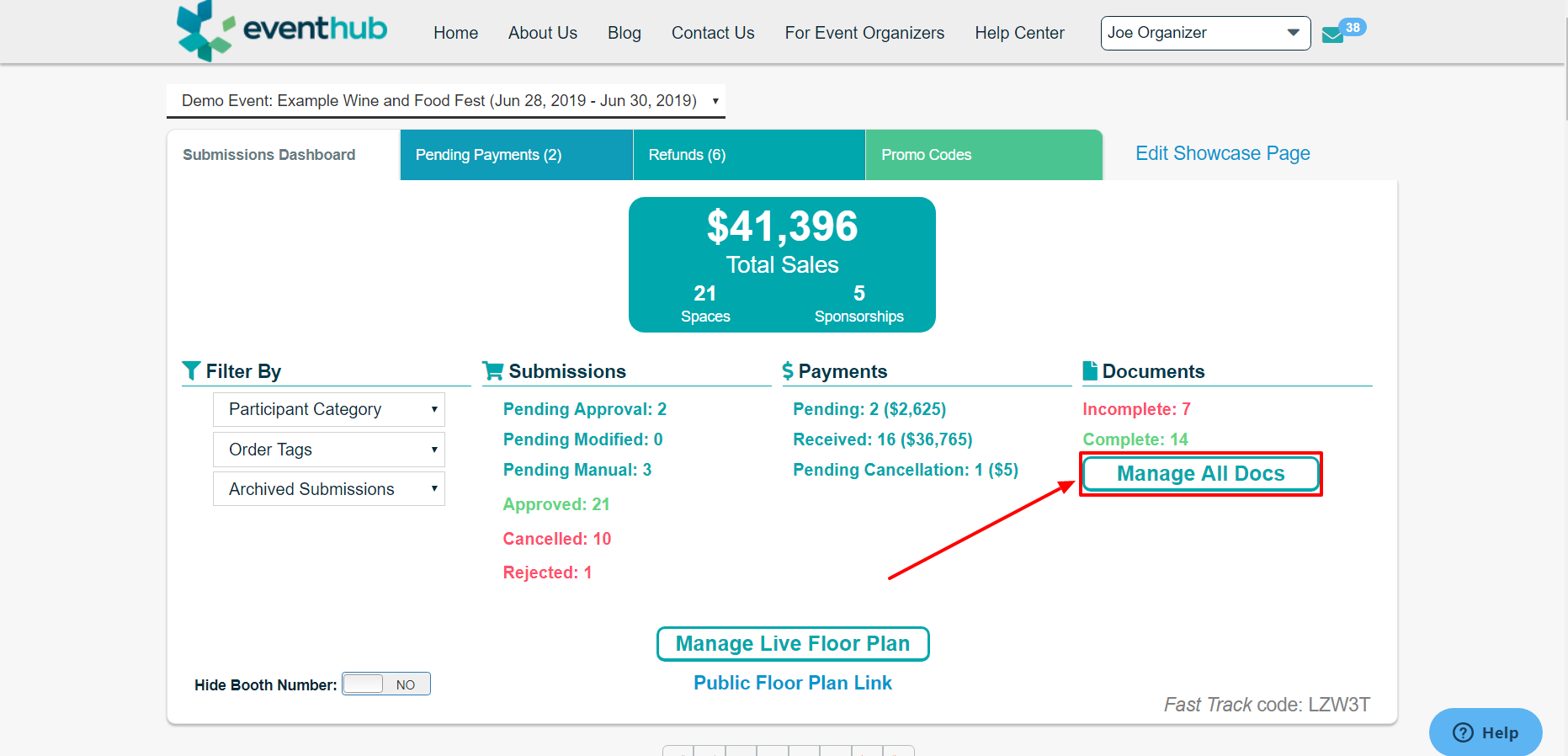 This will display all your documents and allow you to filter them down to the ones you desire. You can filter by document type or status and also use search terms or order numbers.

You can then, approve/reject/comment, and you also have the ability to delete a document if needed.
You can do so in mass access by using the checkboxes and selecting an action. You can also download all your checked documents with the download button.

Order-Level Document Management
You can then access individual Document Managers by selecting the folder icon on each Order Summary.

Documents that require E-signature will be marked with a Document Signed status and Documents which only require to be read will be marked with a Read status.
Other documents will have a status of pending, and you can review all documents by selecting the documents name.
For E-signed and Uploaded documents you will need to approve or reject the document, you can do so by selecting the Green Checkmark to approve or the Red X to reject
If you have any questions or comments about a document you can select the comments button to place a comment, which will show up for the exhibitor in their document manager and allow them to respond to you. Just type into the comments box and select Save.

You can also upload a document for a specific submission only, by using the Order-Specific Docs upload button.

If you have a completed document that you would like to upload on behalf of the exhibitor, you can upload it to the Order Specific Docs For Customer folder at the very top of the Documents Manager.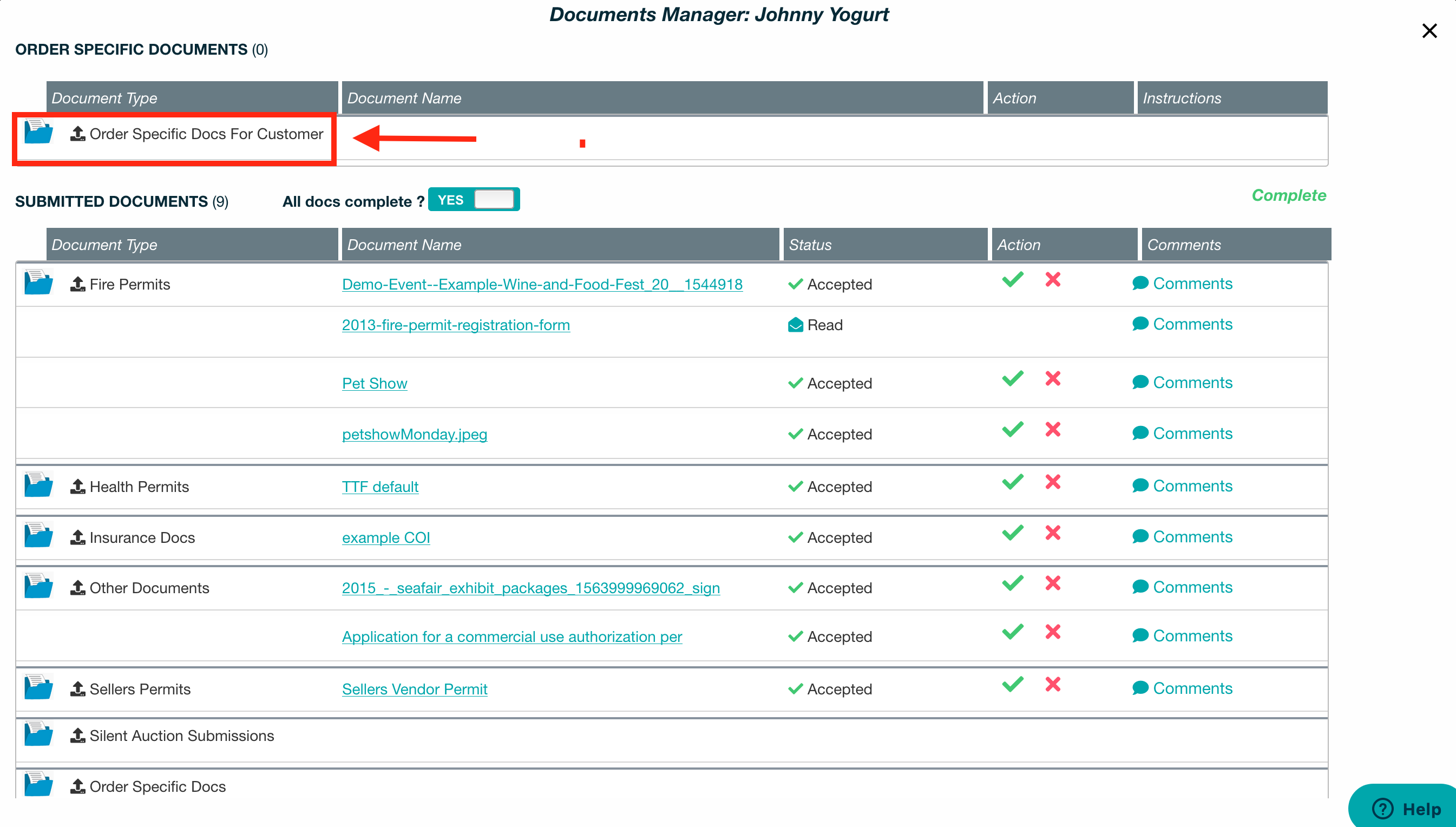 Countersigning a Document
If the e-sign feature is enabled, you will have the opportunity to countersign once the exhibitor has submitted their signature! This is great for contracts and any other mutual agreement. To countersign, click the e-sign icon in the Actions column of a signed document.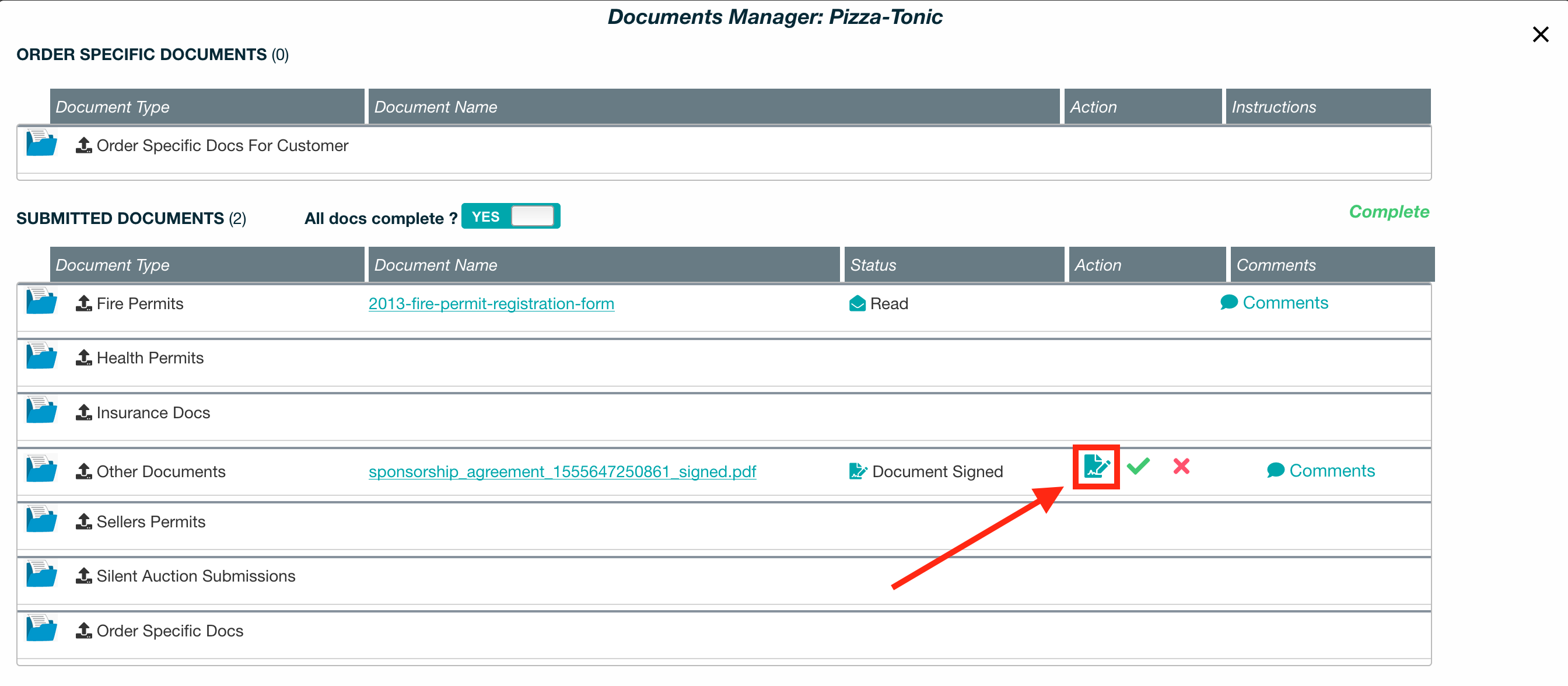 Marking an Exhibitor's Documents as "Complete"
Once an exhibitor has completed all of their document requirements, you should set the 'All docs complete' toggle in their Documents Manager to 'YES'. If this step is not completed, their documents will remain "Incomplete" on their Order Summary. To prevent confusion and frustration for your exhibitors, sponsors, and participants, be sure to mark them as complete as soon as possible!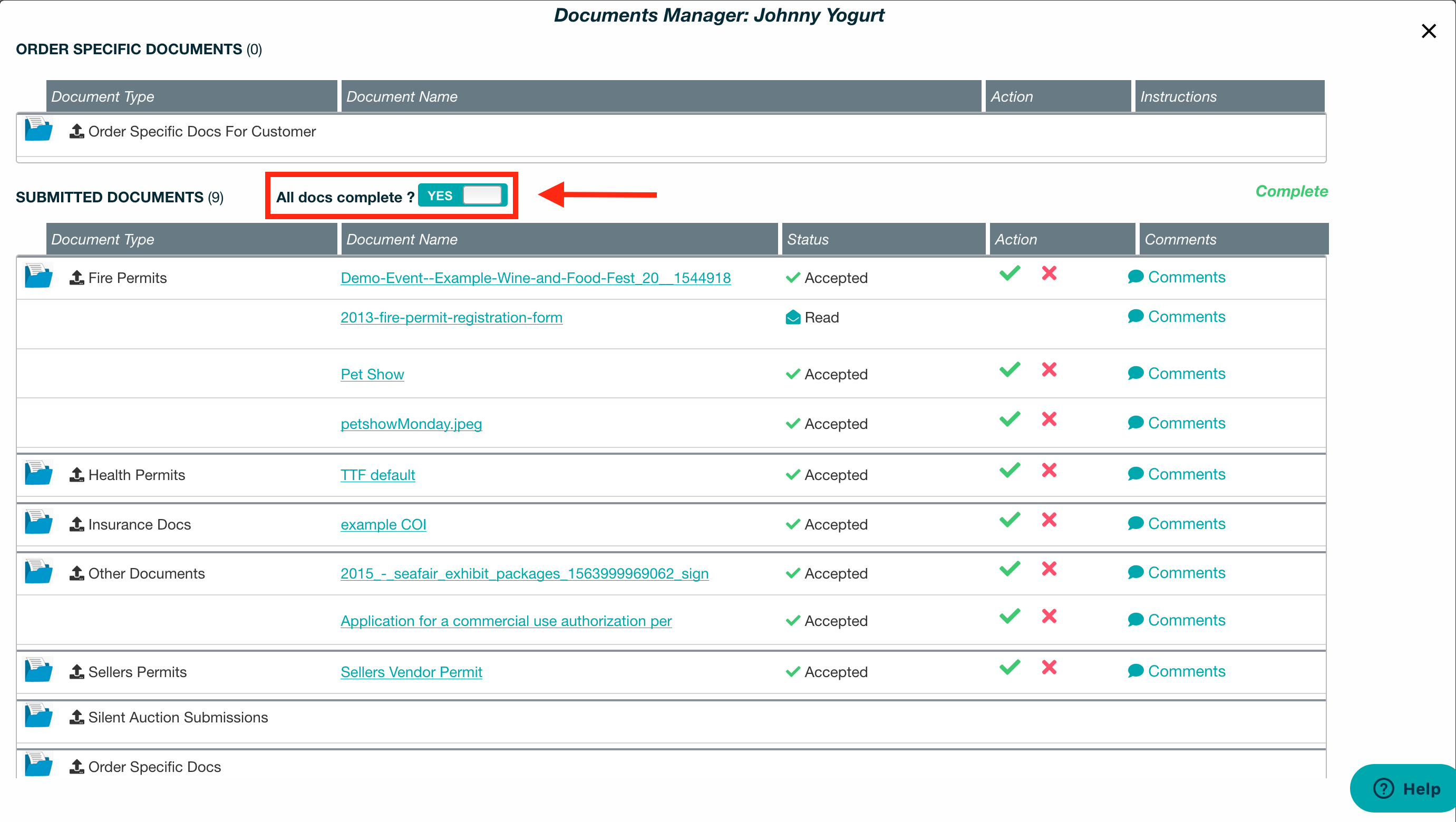 Suggested Articles: