If you are uploading a document that is order specific and requires for the vendor to complete it, then you can upload this document in the " Order Specific Docs For Customer " and then apply the action required (ex. turn on esign), make the document fillable, add instructions and more. First, let's search for the vendor's order. Once you've found it, click on their folder icon that you'll see in their order summary. 
Screenshot for reference: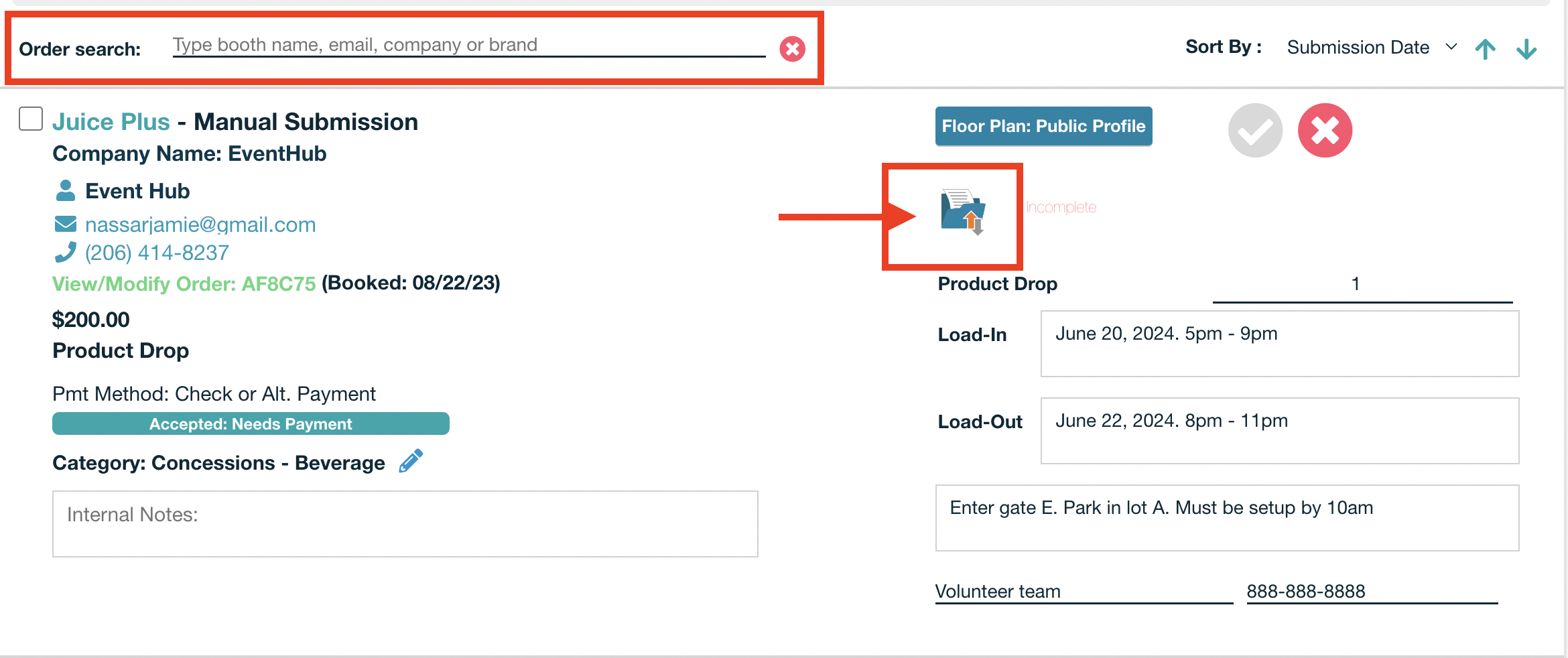 After that, click on the "upload" icon to easily upload the document you need. (Note: the vendor does get an email notification a new doc was uploaded that requires their attention!). To enable the esign feature, simply click on the "esign" icon located in the "Action" column. If it appears grey, that means it's not yet enabled. But if it's blue, then great news - it's enabled! Now, you can access the template to make it fillable by clicking the "template" icon.
Screenshot for reference:

This will open a new tab in your browser for easy use. Lastly, just click and drag all of your esign tools (like text fields or signature blocks) into the correct spots on your document. 
Screenshot for reference:
Across the top menu of the document editor you'll see several tools you can use to make your PDF fillable for your vendor/sponsor. These are:
Signature

Initial

Date Signed

Text Field

Checkbox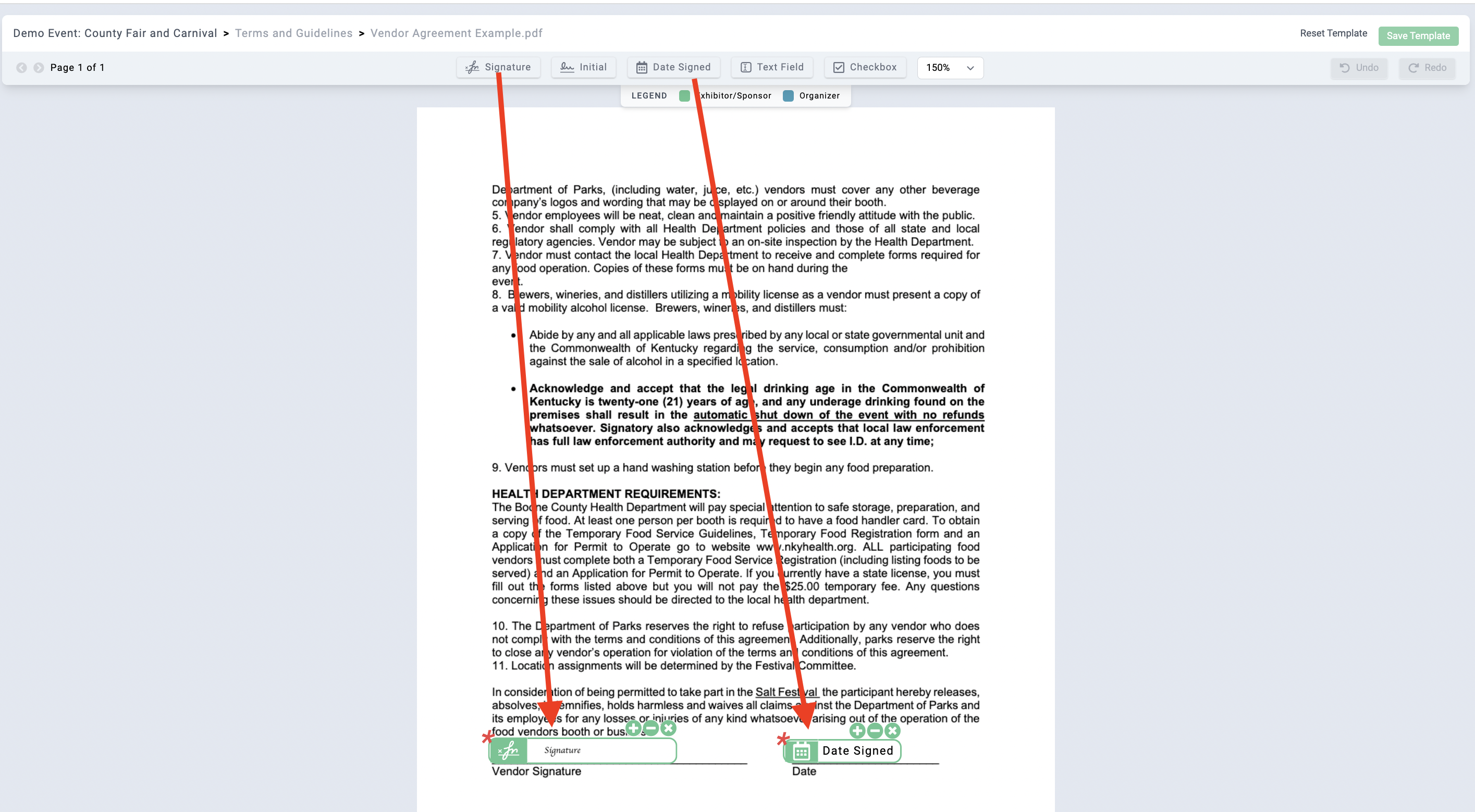 From here you'll place a smart field in each corresponding spot on the document. Click and drag the desired field to a place on the document into which you want them to enter text (e.g., a Text Field for Applicant Name, a Signature box for Applicant Signature, and so on). Repeat this step as much as necessary to ensure all necessary fields will be fillable by the exhibitor. Don't forget to click the green "Save Template" button before closing the browser tab! 
Suggested Articles: