This article will detail how to batch message vendors with event logistical info for your event.
To begin, log in to your EventHub account and select 'My Event Hub' in the top right under your username.
Next, select the 'Manage Submissions' button for the event which you wish to batch message.
You will be taken to your submissions page.
You can easily filter your submissions by using the category filter or any of the other built-in filters select-able at the top of the mange submissions page. That way if you just want to message all your food vendors, or only those still pending payments, you can easily apply the filter and just select all the results.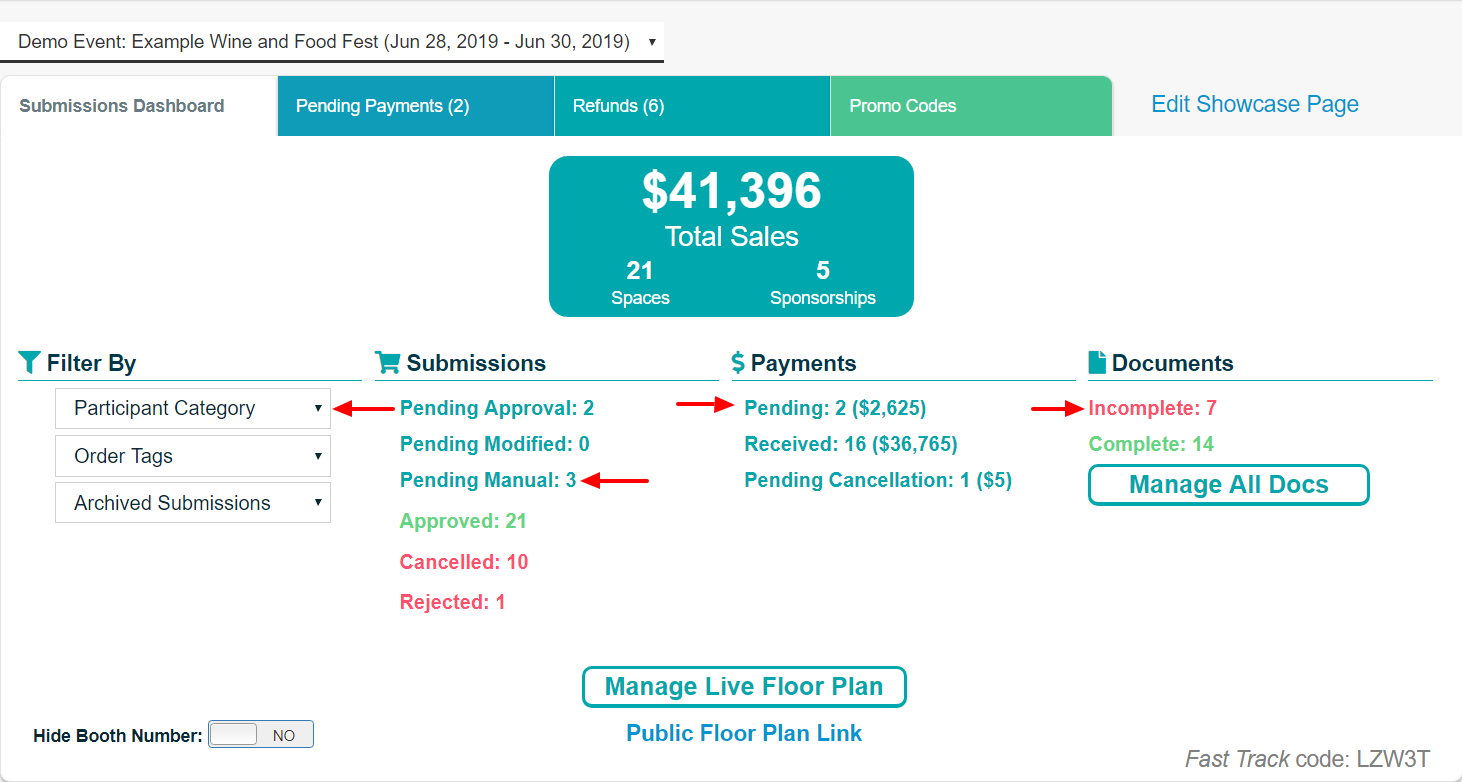 After you are displaying any filter you may want (if any), you can scroll down to where the list of your submissions begins.
Select the checkbox in the top left corner for all the vendors which you wish to message. If you want to message all vendors in the list, click the 'Select All' box in your grey header bar.
After you have selected the vendors you wish to batch message (I.E vendor category, accepted submissions, etc), select on the 'Actions' dropdown menu on the very right of your grey header and select 'Send Message'.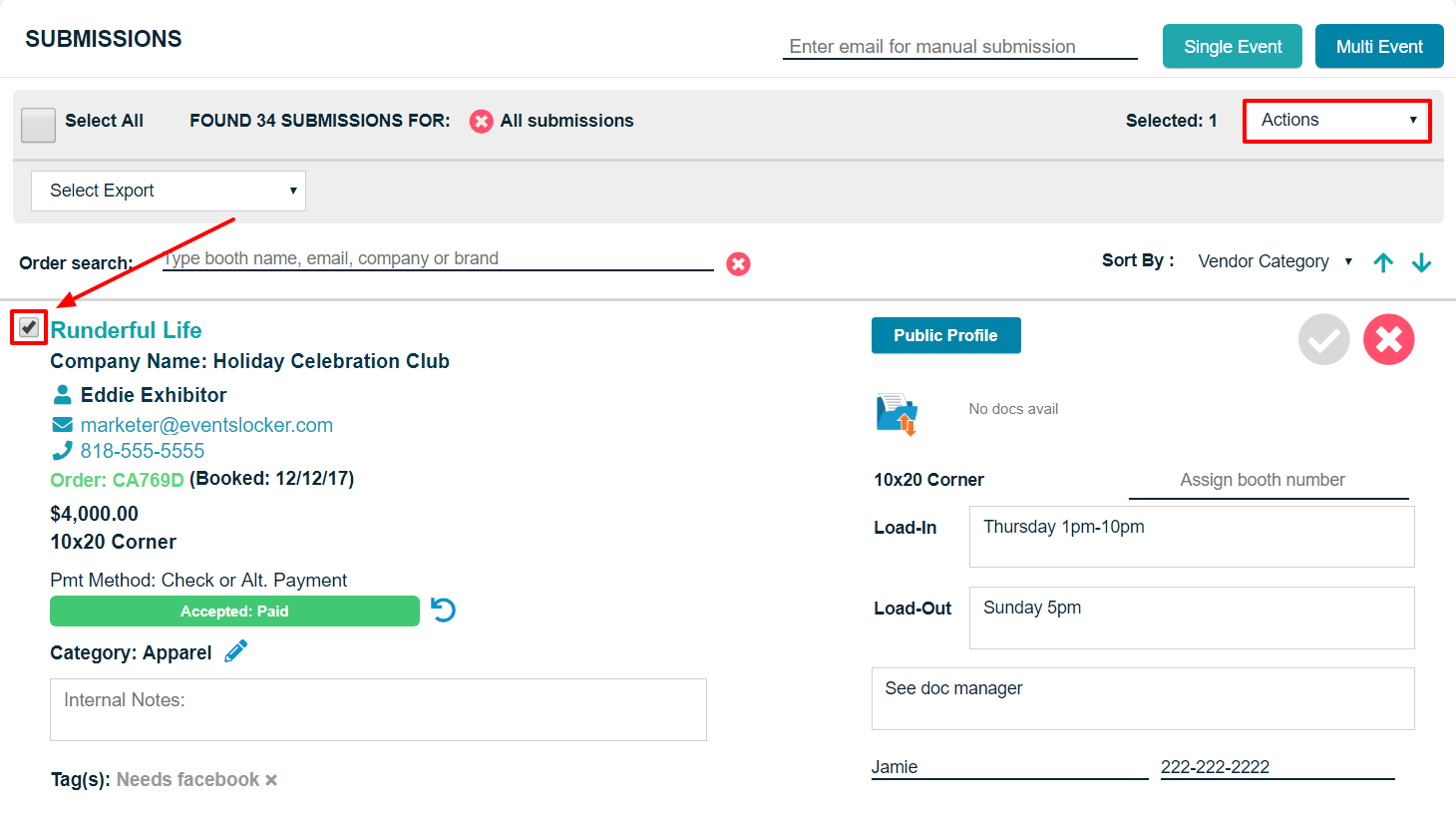 From here a message box will pop up. Include a subject at the top and write out your message.
If you wish to batch send logistics info, select the 'Insert Logistics Info' button. Your message will formulate all logistics info for you to send to your selected vendors.

You can then type in all the necessary info you wish to send. You can also erase and customize at your preference.
You are also able to insert your signature if you have set one up with the "insert signature" button.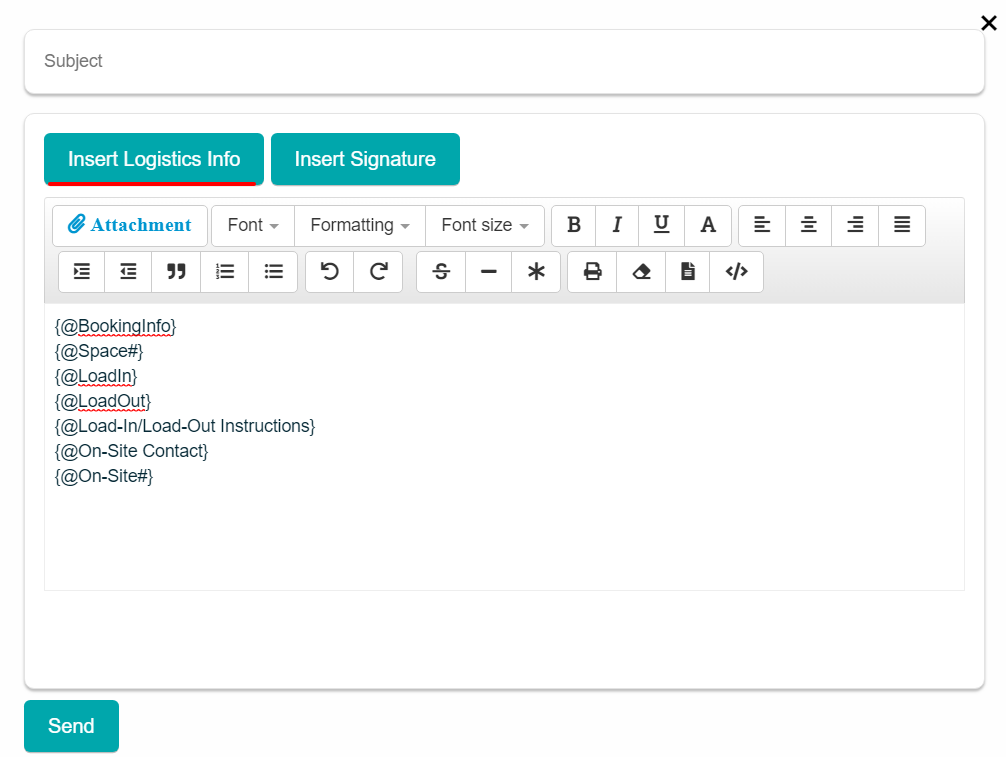 Select the 'Send' button to send out your message or logistics info to all your selected vendors.
You can access these messages via your Inbox and Sent folders in My Messages.