How do I get to my Virtual Village?
Login to your account at
eventhub.net
. Find your event, and click on the "Manage Submissions" link.

Once you're on your Submissions Dashboard, Click on the
"Manage Virtual Village"
button.
The public preview can be accessed by clicking on the
"Public Village Link."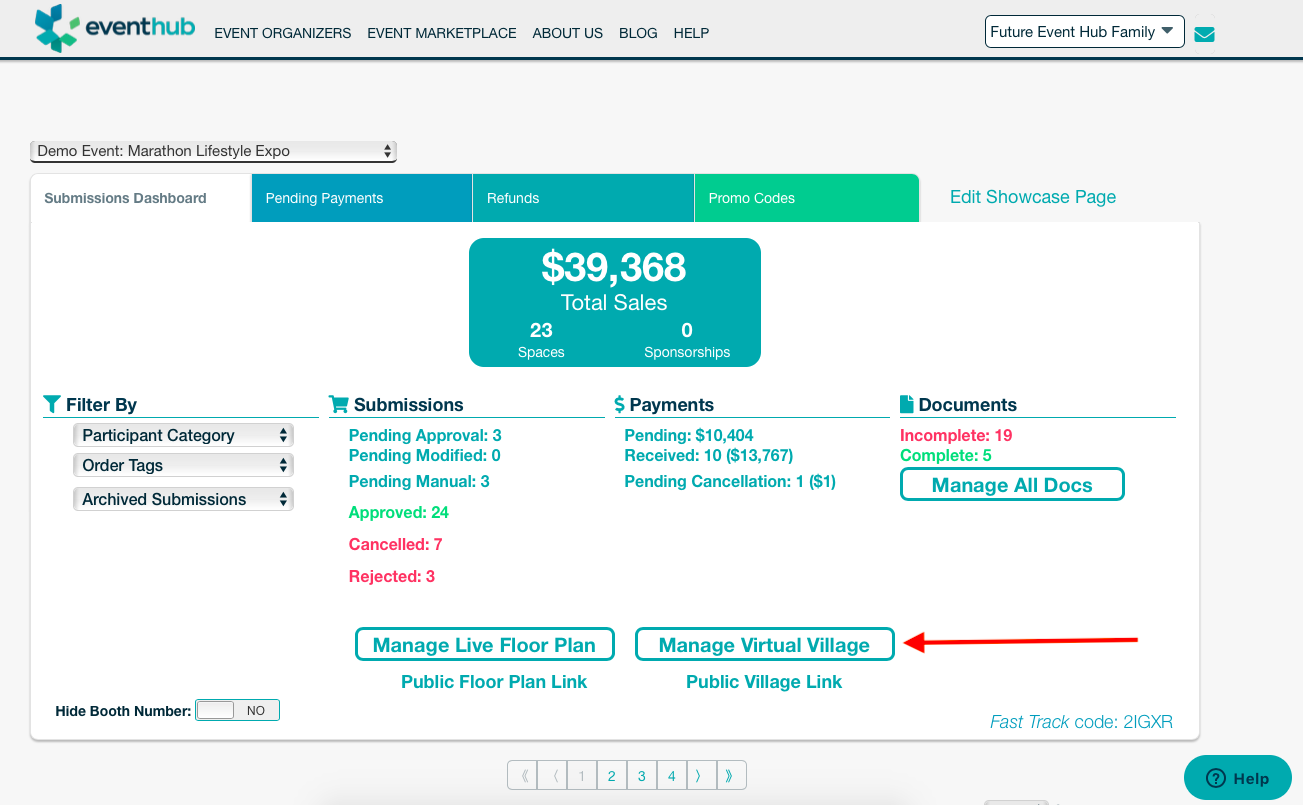 Clicking on the "Manage Virtual Village" button will open another tab. Be sure to allow popups from our site. For instructions on how to do that, please
CLICK HERE
.