Publish Your Virtual Village
When you are ready to make your virtual expo/village public, go ahead and click on the Publish Event toggle! Green means it is enabled.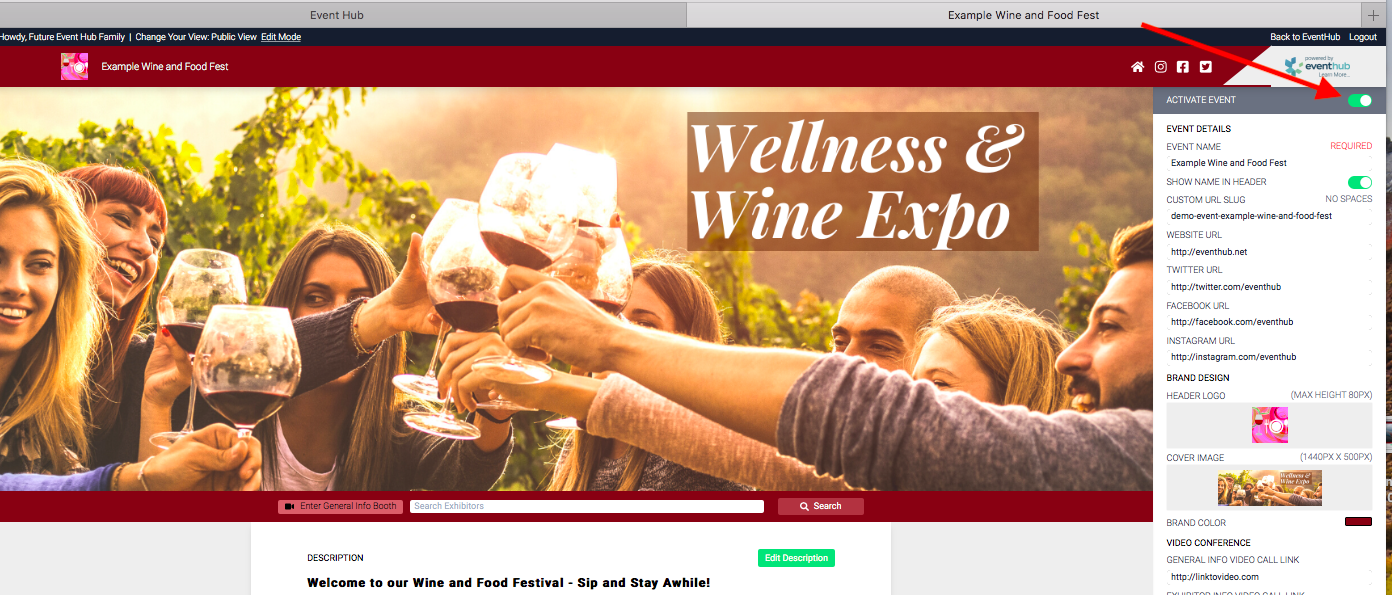 First click on public mode. The link displayed on your browser's URL field is for your attendees to access the virtual village. Now remember, editing the url slug will make the previous url expire (meaning invalid) so be sure to lock in your customized url slug before you share the public link. Each exhibitor booth has their own URL.