To create a Google Analytics Tracking ID, you must first have a Google Analytics account. If you do not have a Google Analytics account, you can create one here. Next go to the Google Analytics page.
1. Account Setup - Google Analytics will immediately bring you to the account setup page. Choose your account name and then click the blue Next button at the bottom.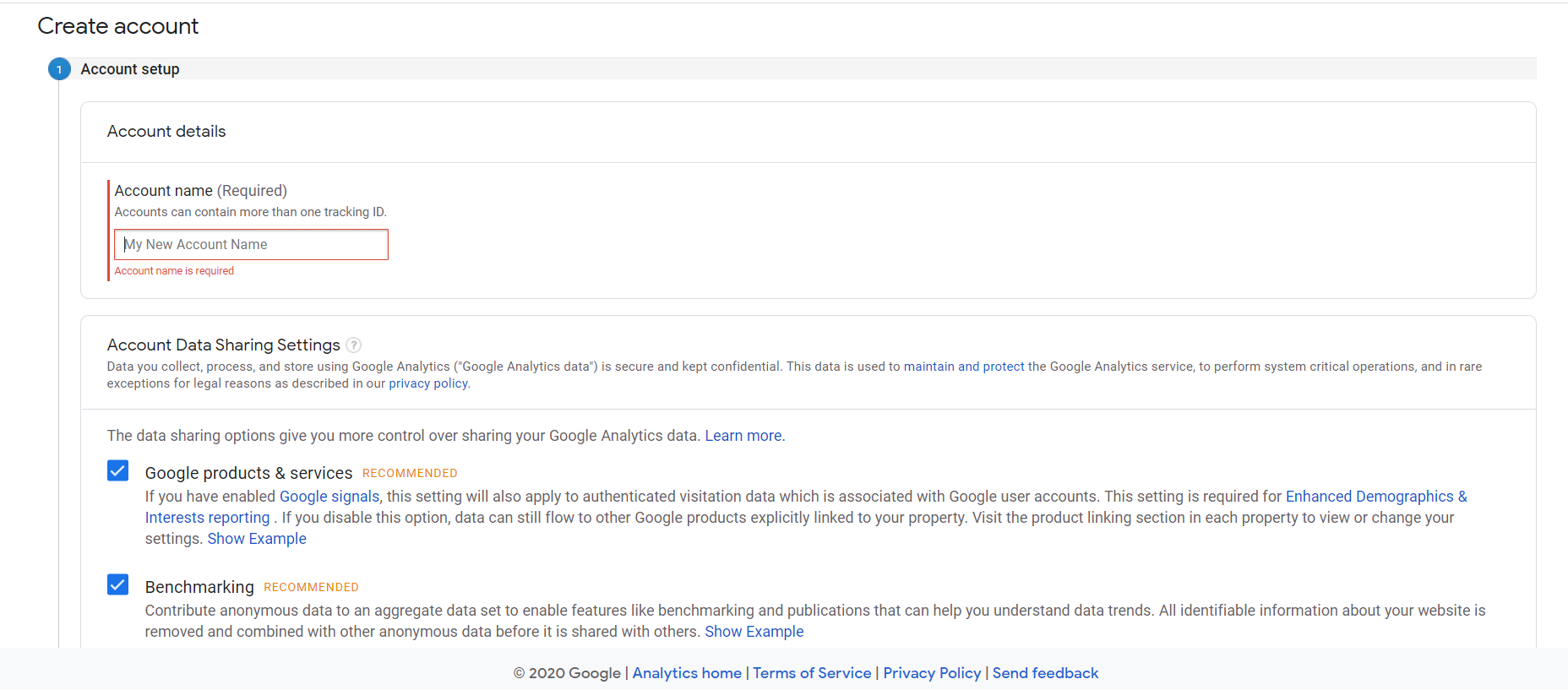 2. Choosing Platform Measured - Google will give you the option to choose what to measure. Since we will be utilizing a website, be sure to have the Web option selected.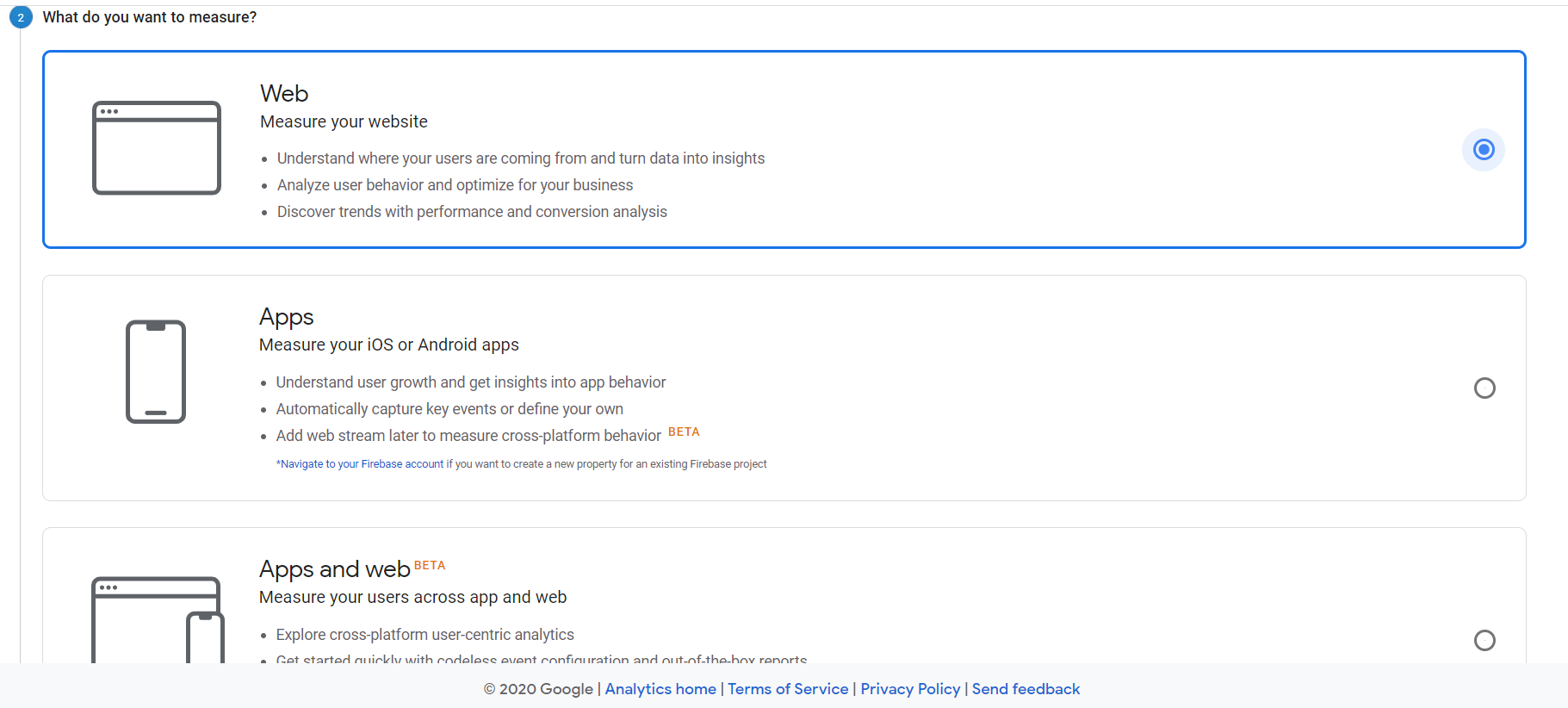 3. Property Setup - Choose a name for your website, and then go to your virtual village page. Copy and paste the URL of your virtual village and paste it into the Website URL box in Google Analytics. Choose a fitting Industry Category for your event, and then select your time zone. When you are finished, click the blue Create button to create your analytics page!

Linking Your Google Analytics Account to EventHub
In order to add your tracking code to your virtual village, you will need your Google Analytics tracking code. If you have just created your account, then your unique ID will be visible right after you create your account.
However, if it is not there you can follow these steps to get to your tracking ID:
1. Click the wheel on the bottom left of the page
2. Click on Property Settings
3. Your Tracking ID should be visible to you. Copy and paste it into the corresponding box in your virtual village page!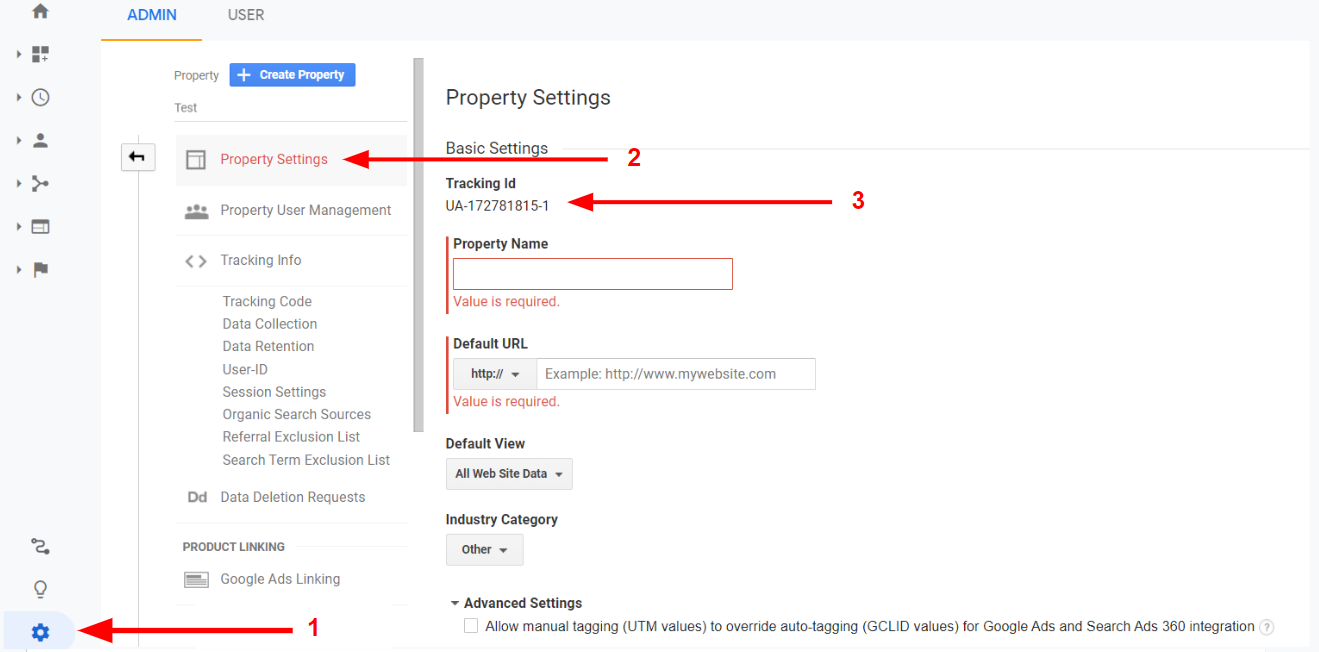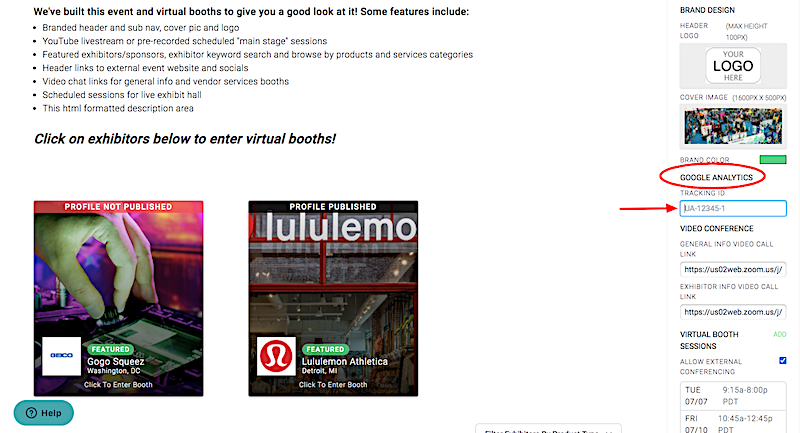 Don't forget to click the "save details" button at the bottom of the menu. This feature will allow you to track your event page views/visits, virtual booth clicks and product level clicks.