We are so glad you're joining us for another year of your event! Great news. It's going to be even easier this year to get everything set up! Here are some tips and tricks.
Topics Covered:
Duplicate Last Year's Showcase Page
Rather than starting from scratch and creating your Showcase Page listing all over again, you can duplicate last year's as a template. This tutorial will show you how: Duplicate an Event Listing
Once the new listing is created, it is important that you comb through and double-check all of the dates on paperwork and in descriptions. Be sure that you also update any marketing statistics and demographics!
Look over your notes and/or think about last year's event and ask yourself these questions:
What can I change while setting up this year's Showcase Page that I wished I had done differently last year?
What questions did I receive from exhibitors that I can make more clear this year?
Can I make anything easier for myself or my exhibitors by setting things up a bit differently?
If you would like to review best practices or strategize on improving things for this year, contact your Account Manager to set up a call!
Invite Last Year's Exhibitors
Reinviting last year's exhibitors to apply for this year within the platform is a great way to reengage those exhibitors on EventHub. Here is how to reach out to let them know this year's event is open for registration.
Go to the Submissions Dashboard for last year's event and filter your view to the "Approved" submissions.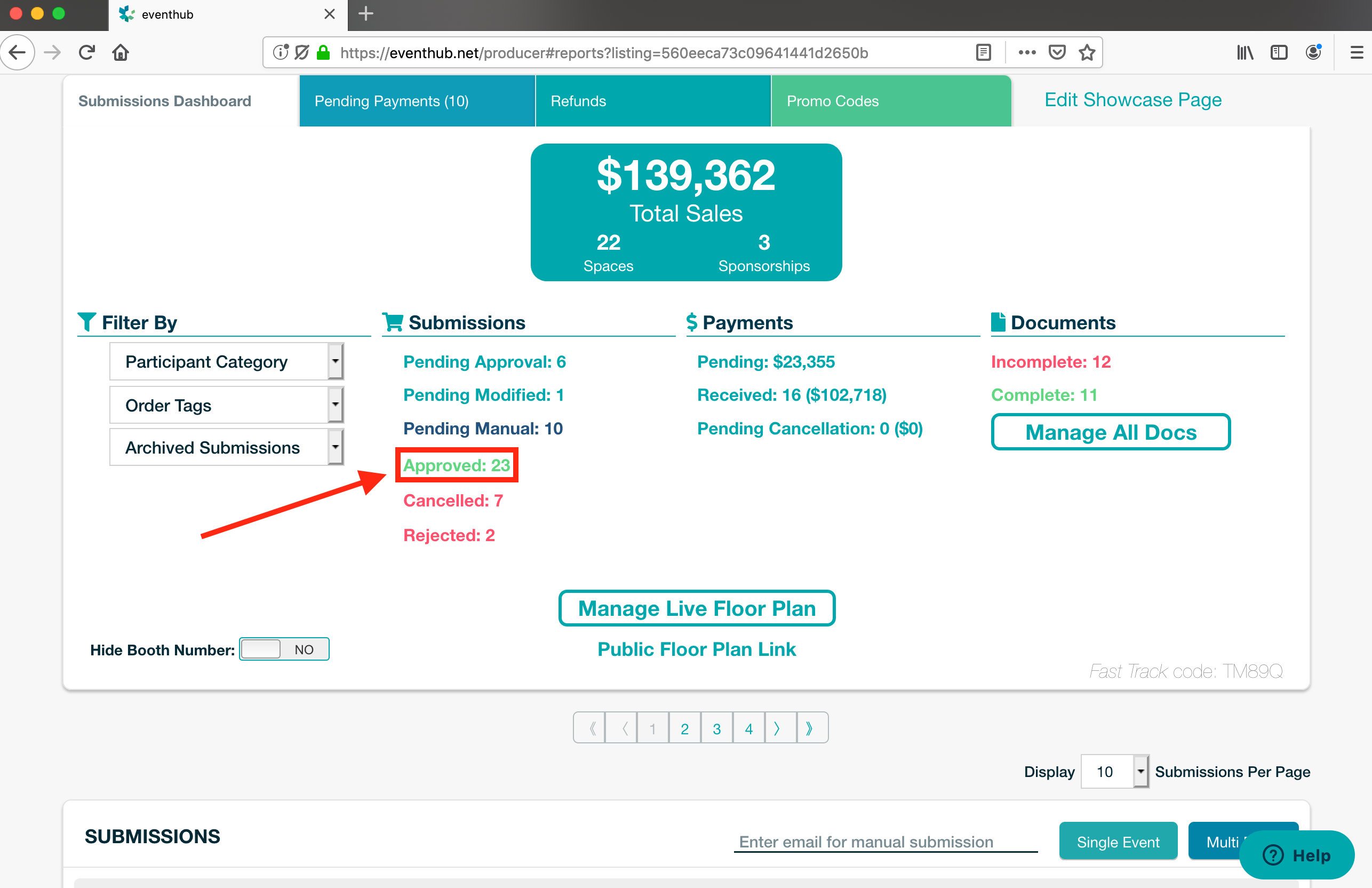 Scroll down and click the Select All checkbox to select all of the filtered orders. Then, select Send Message from the Actions dropdown.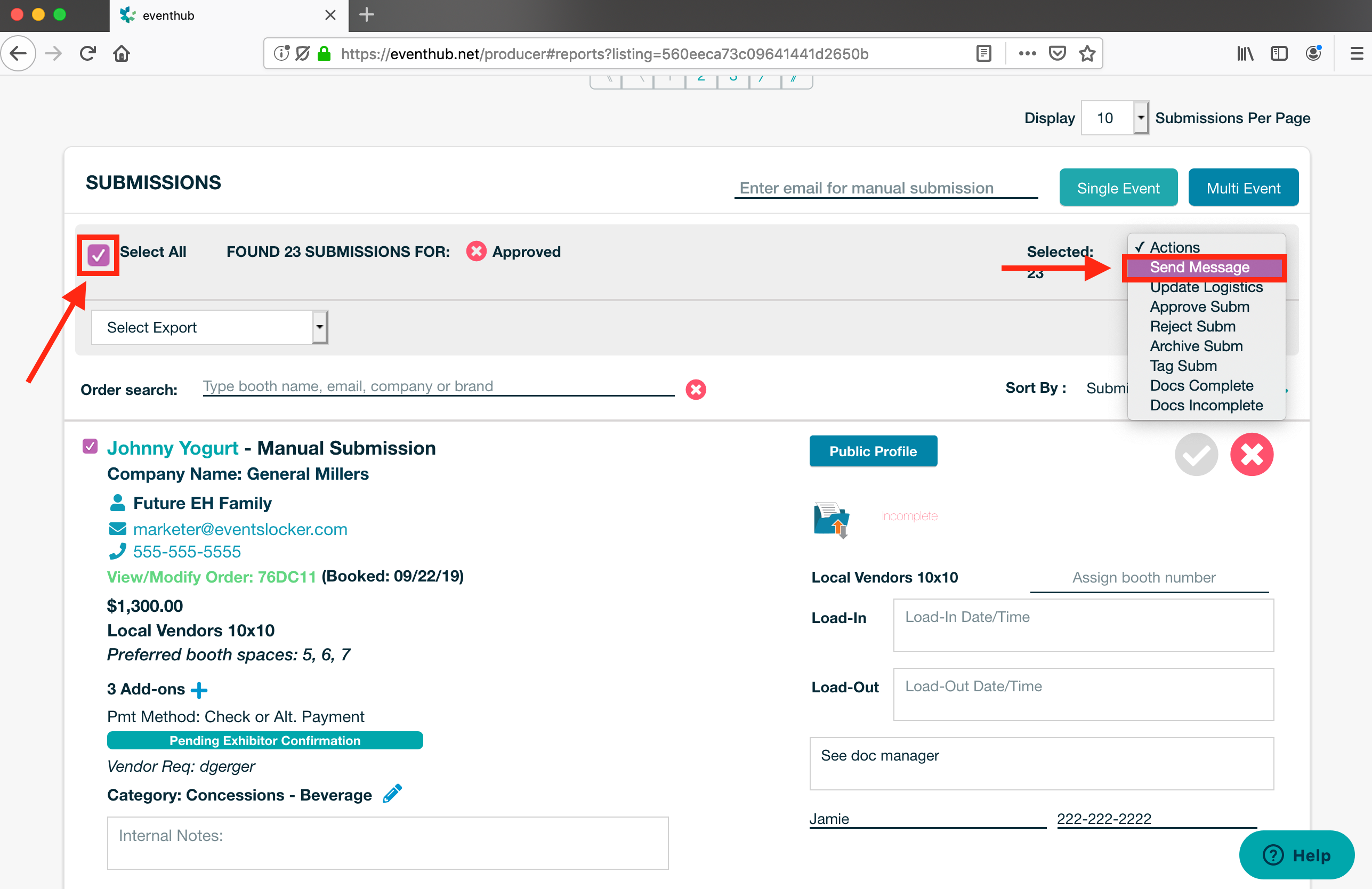 Draft a message letting them know you would love for them to come to this year's event! Be sure to include these items:
Live Floor Plan Year Two
If this is your second year using a live floor plan, the first thing your Account Manager needs to know is whether or not the venue is the same as last year. If not, you will need to send them a PDF of your new floor plan to begin development. However, if it is the same as last year our map developers can get started right away. Send your Account Manager any notes on any changes you need made and let them know they can get that in the works.
If you haven't added your Live Floor Plan token for this year yet, your event Admin can add it to the account in just a few clicks. Click here for details!
Did you miss out on having a Live Floor Plan last year, but want to give it a go for year two? Contact your Account Manager for help with getting started!