This article will go through how to duplicate event listings from previously published events. This tool is useful in cases where you have the same event at multiple locations or different dates.
To begin, login to your EventHub account and select 'Create New Event' from the dropdown in the upper right.
Select the event type and fill out all the basic information for your event.
At the bottom of your information you will see a dropdown menu titled 'Duplicate Previous Event'. Select the dropdown menu and your previous events will appear. Select the event you wish to duplicate.
Click the 'Save' button to continue.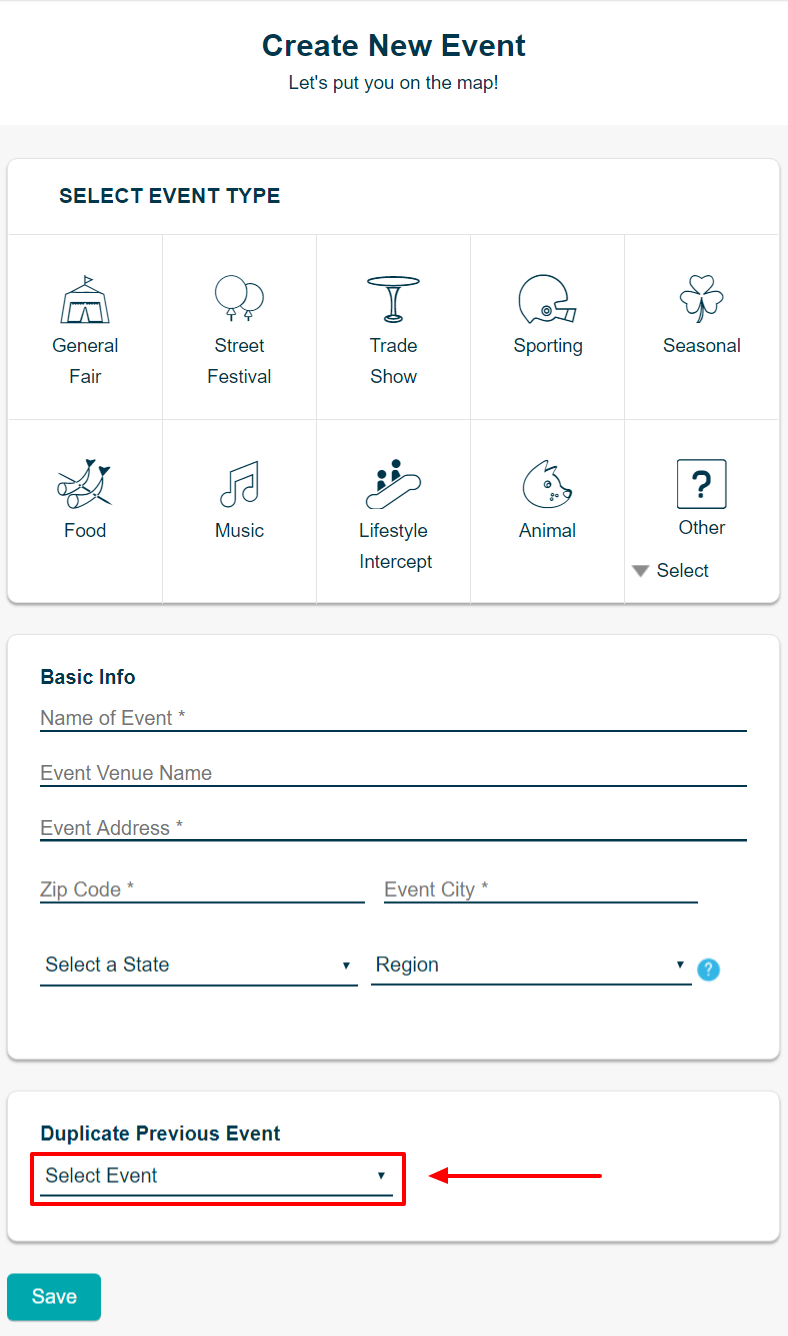 Your event will now load with all the previous information from the event that you duplicated.
You can use your Event Wizard Menu on the left to edit any details that pertain to this event.

Note: Common edits for duplicated events - dates, location, and cover images.

When you are finished, select the submit event button at the bottom of your Event Wizard Menu.