If you are new to EventHub and have not registered for an event in our marketplace, be sure to sign up for your free Exhibitor Account!
Once you have an account, you can log in by going to eventhub.net and clicking the "Log In" button on the upper right-hand corner of the screen.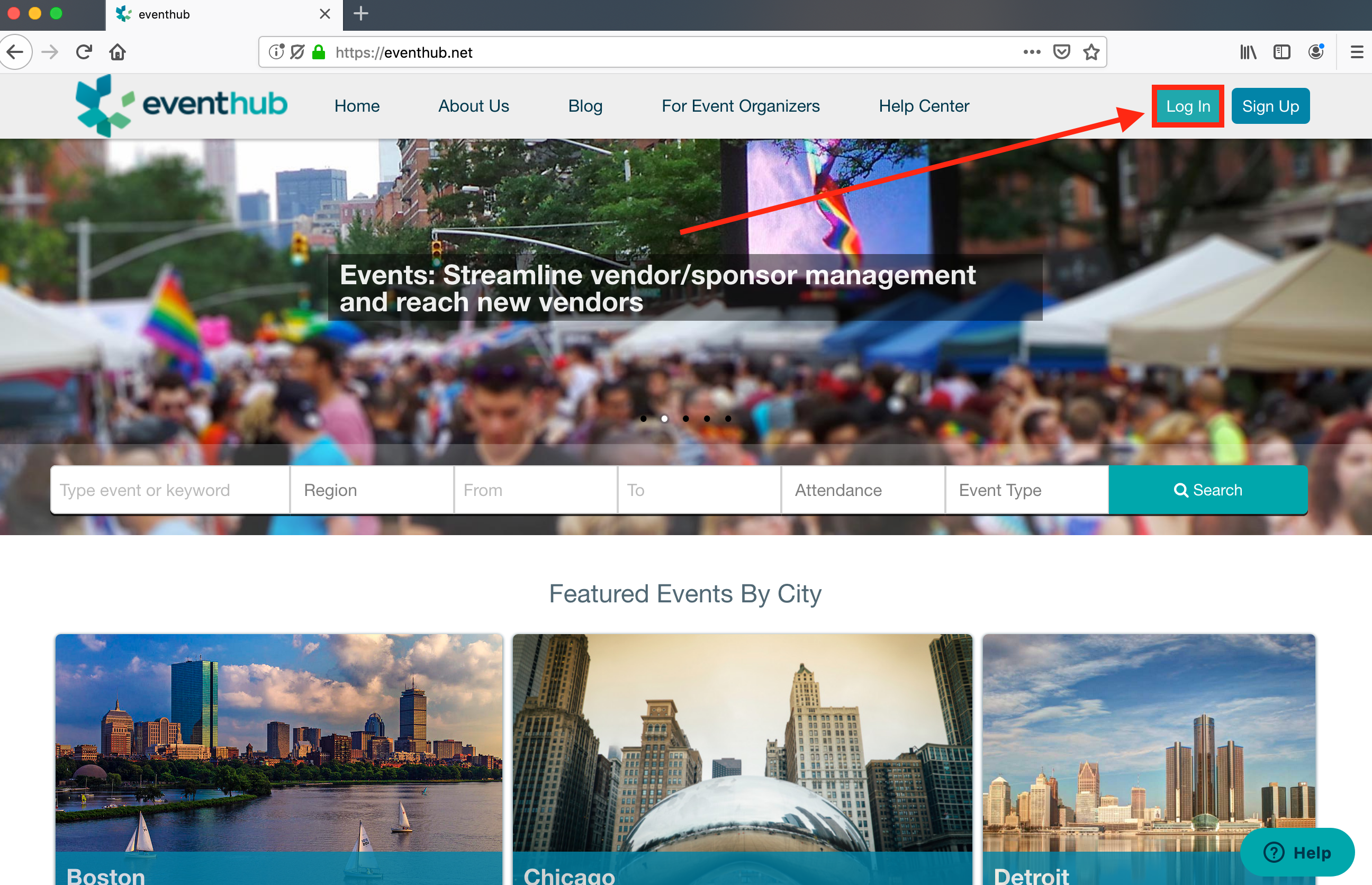 If an Event Organizer created an order for you but you haven't logged in and claimed your account, follow this tutorial to get logged in.
More Helpful Articles: