Ready to search nationwide events and submit applications from our marketplace... for free?
Go to eventhub.net and click the Log In button on the top right corner!
Note - If you are on mobile, select the menu icon on the top left, then Log In toward the bottom of the menu.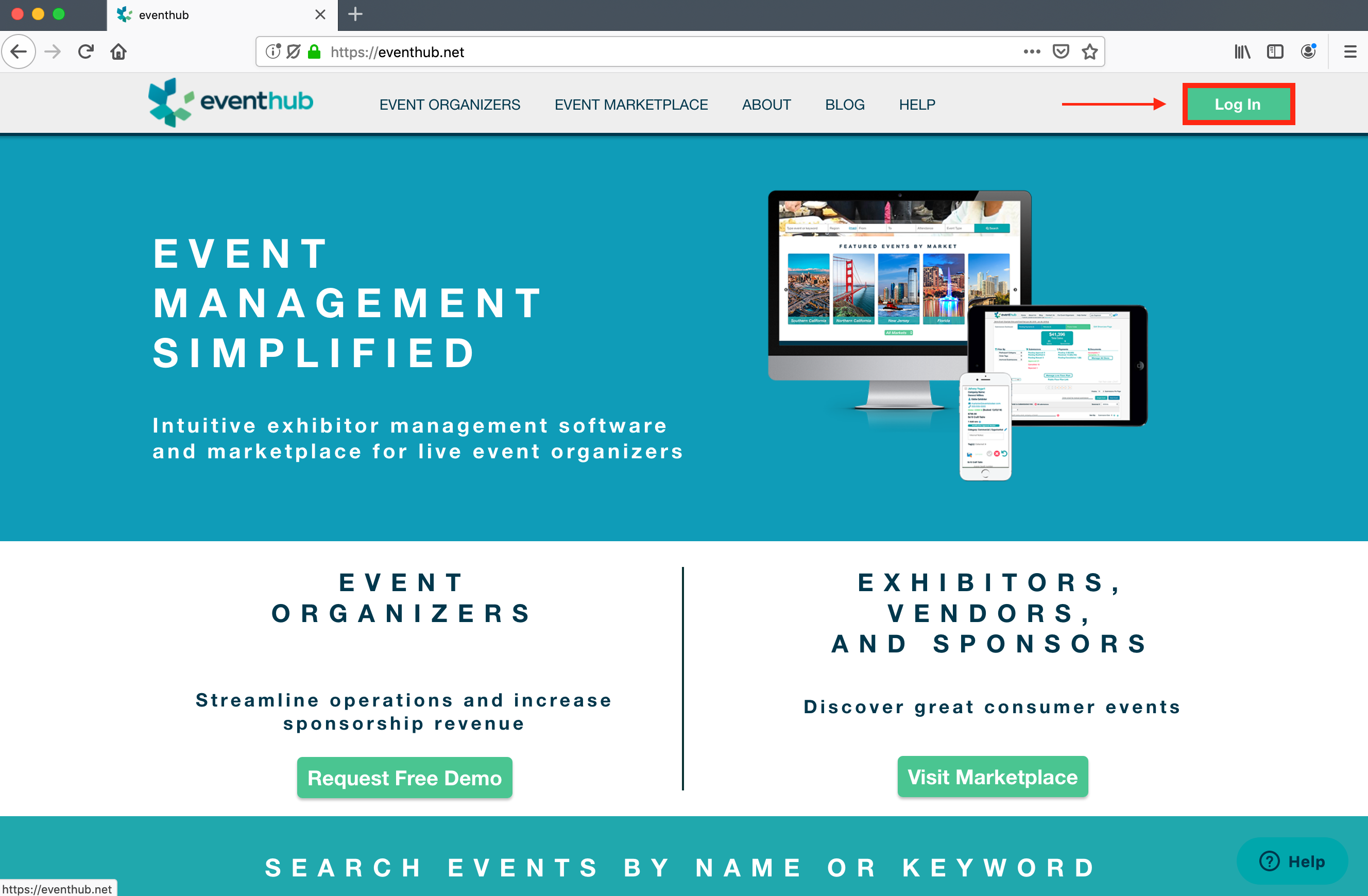 Now, click "Need to sign up?" underneath the green Log In button.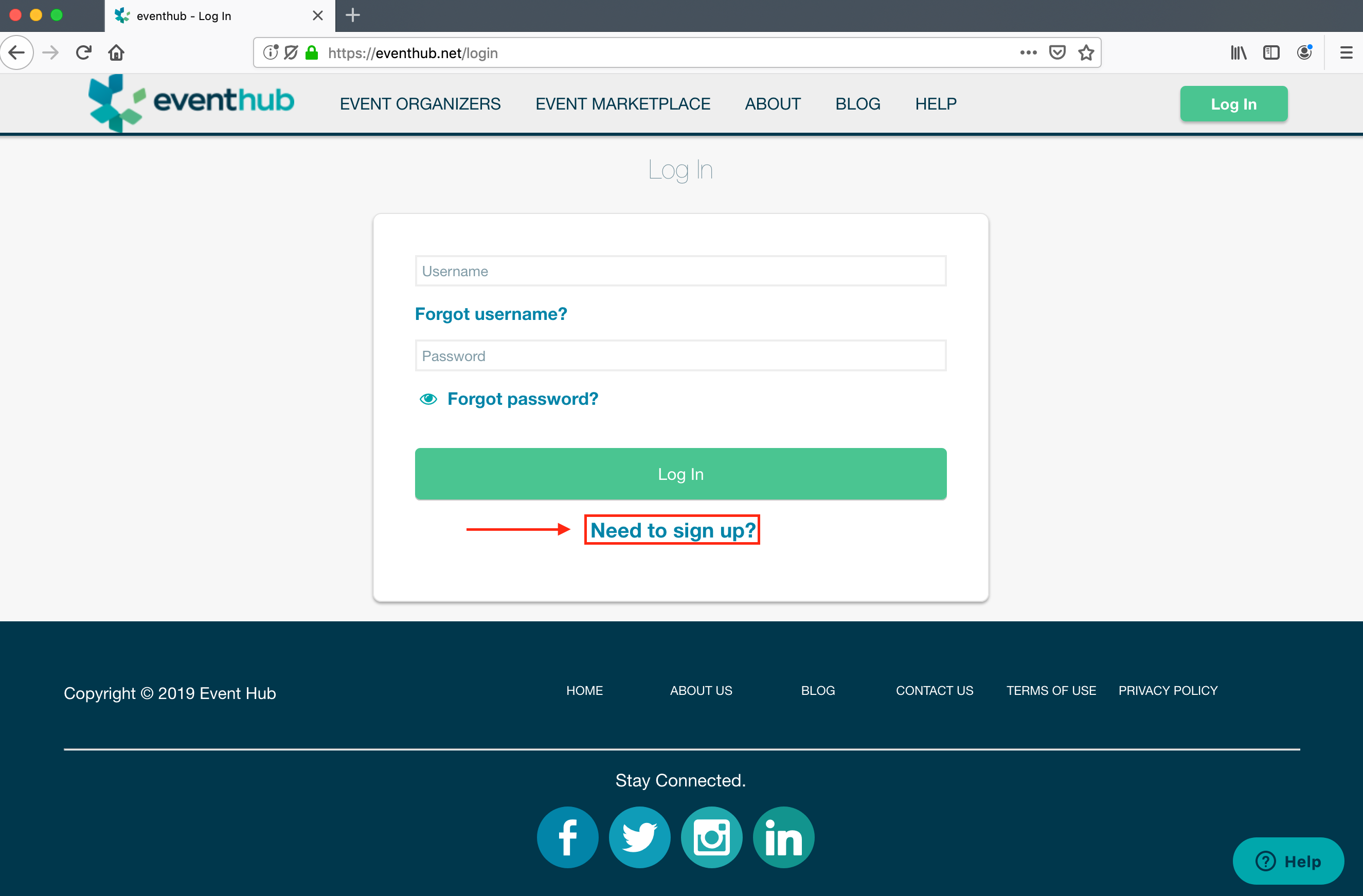 Next, select your role. To apply for event spaces and sponsorships you will need an "Exhibitor, Vendor Or Sponsor" account.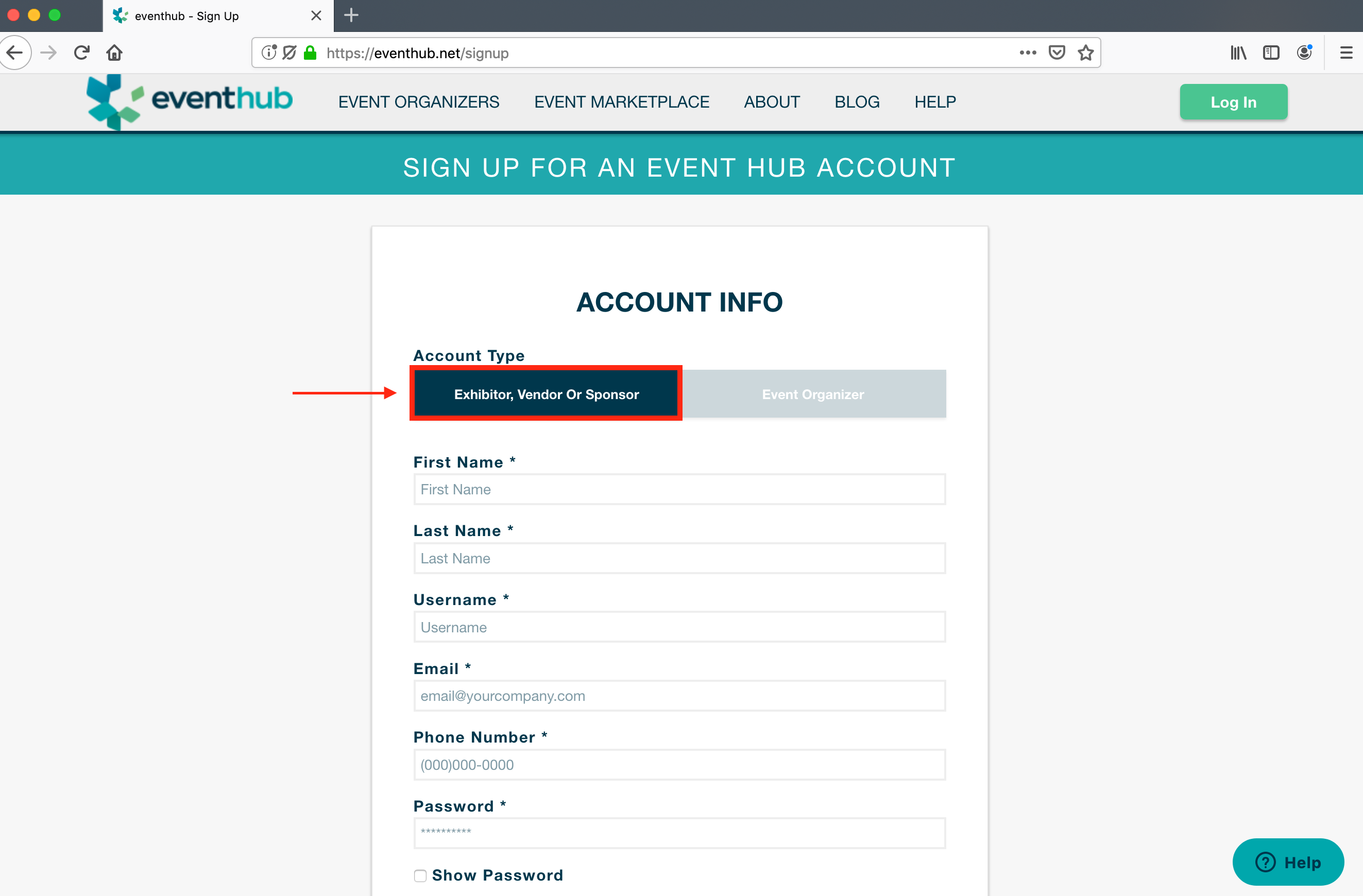 Fill out the form with the Account Info you would like for your exhibitor account.
Note - Your password must contain at least six characters with at least one number, one lowercase, and one uppercase letter.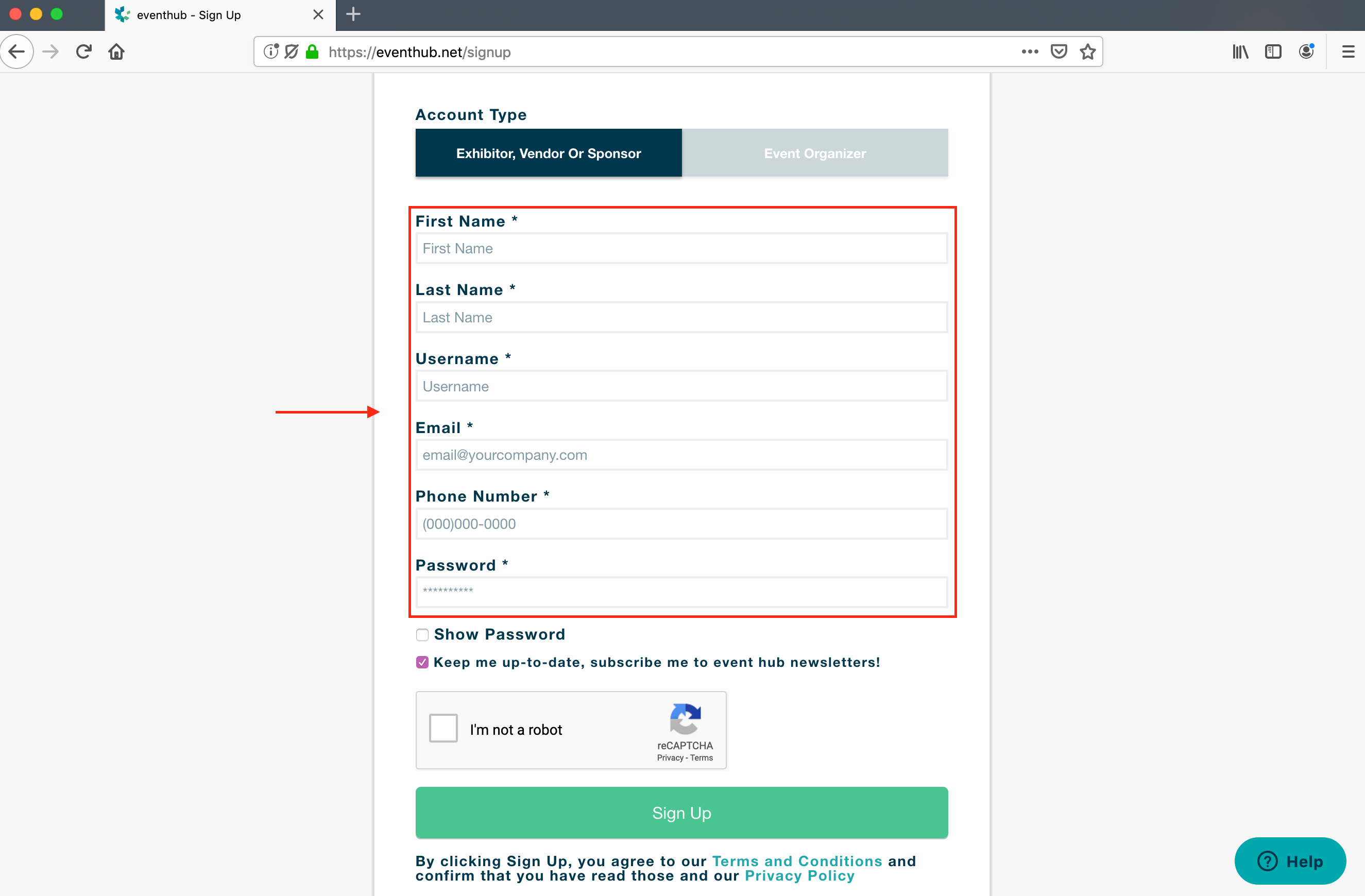 Don't forget to subscribe to EventHub newsletters! We promise not to bombard your inbox - we only send occasional newsletters with helpful and exciting updates and featured events.
Once your account information is filled in and you are ready to proceed, click the checkbox next to "I'm not a robot" to confirm, and then click the Sign Up button.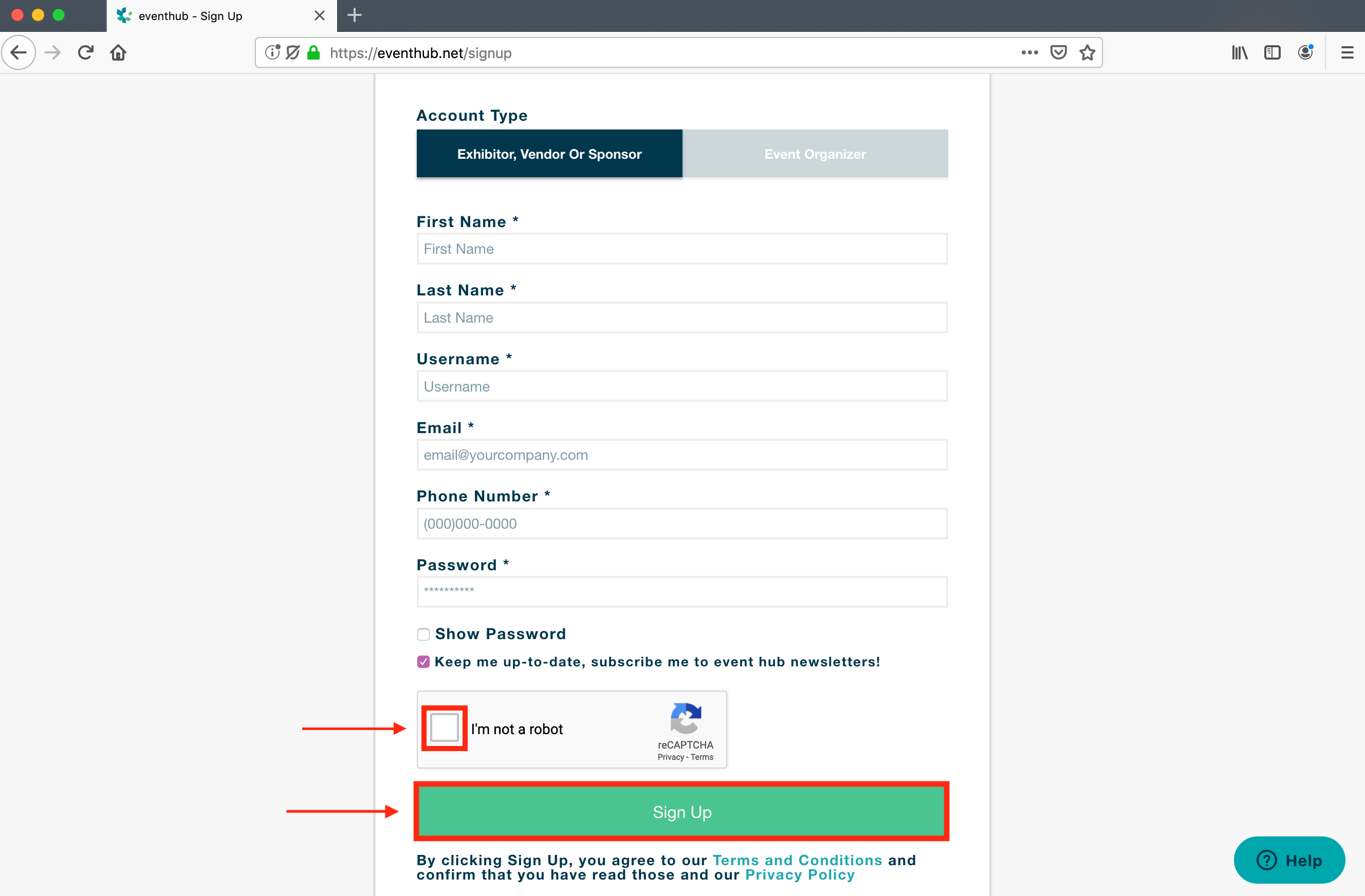 That's it! You are now on your way to attending events across the country!
We highly suggest bookmarking eventhub.net and saving your password to your browser to make logging in easier!
In some cases, you may be both an event organizer and an exhibitor at other events. We've got you covered! You can sign up for both account types with one email address - just make sure that the user name is different for each.
Note - You can communicate with Event Organizers directly before and after applying! Any event-related questions should be directed to them. If you have any questions regarding the use of the EventHub platform, check out the other articles in our Help Center, or reach out to help@eventhub.net for assistance.
Suggested Articles: