When filling out your profile for your application, there may be some additional questions that the event needs you to answer depending on what category of exhibitor/participant you are.
At the bottom of Step 2 of checkout, you will be required to choose your Participant Category from a dropdown menu. After selecting the category that best fits, questions may appear below. You will need to answer all of these questions to proceed to Step 3 of checkout.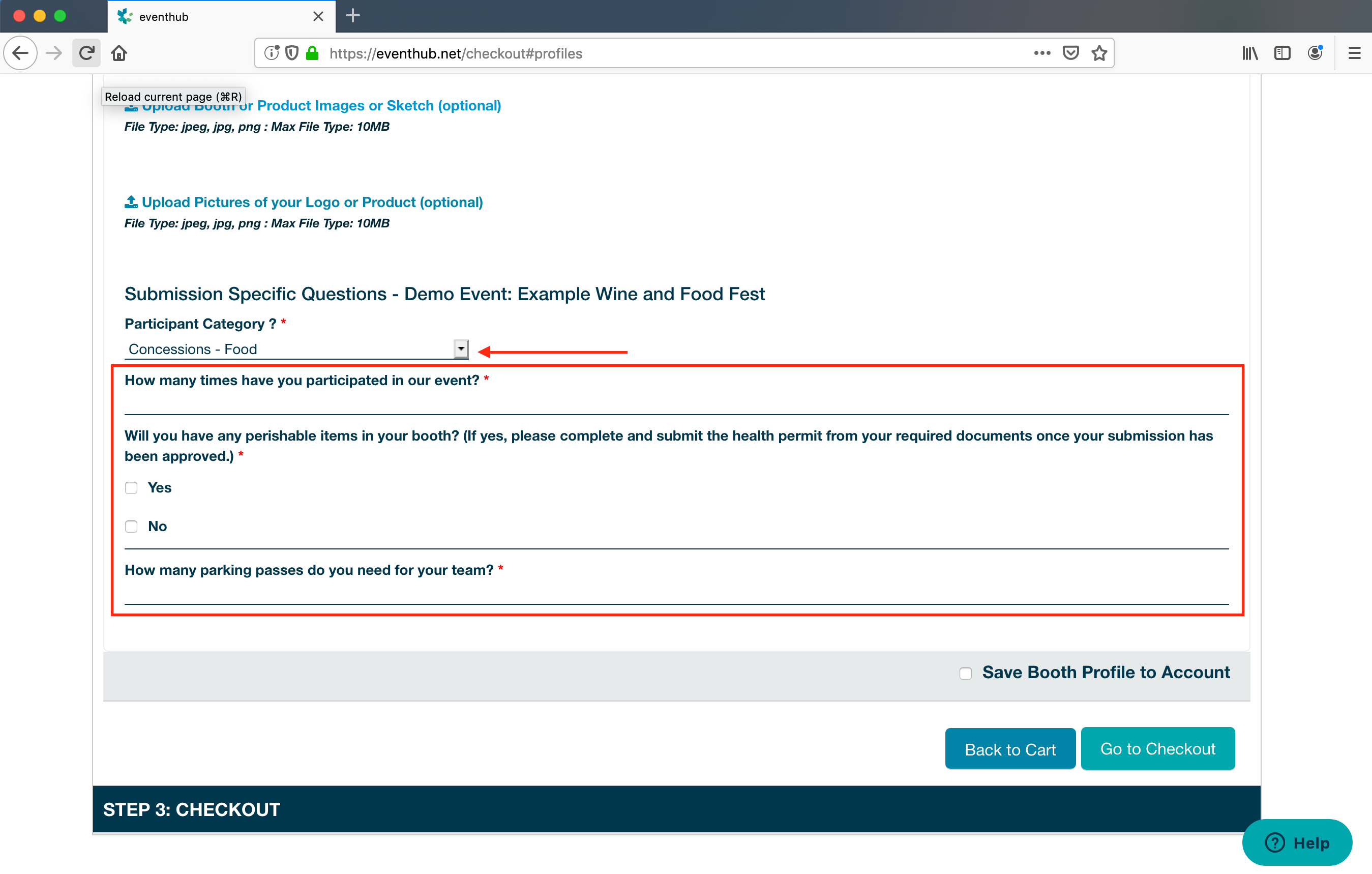 If no questions appear, no worries! That just means that the event did not need any answers at this point.
If you have questions for the Event Organizer before submitting your application, you can message them directly by following along with this article: Message an Event - Before Submitting an Application
Suggested Articles: