In order to have a document available to E-sign you first must upload the document to your event.
To upload the document.
Step 1: Go to my events and select the "Edit Showcase Page" link for the event you wish to have the document for. 
Step 2: Proceed the "Required Documents"
Step 3. Select the "upload" button next to the folder you wish to upload the document into.
Step 4. Select the three dot menu next to your document to open the document options.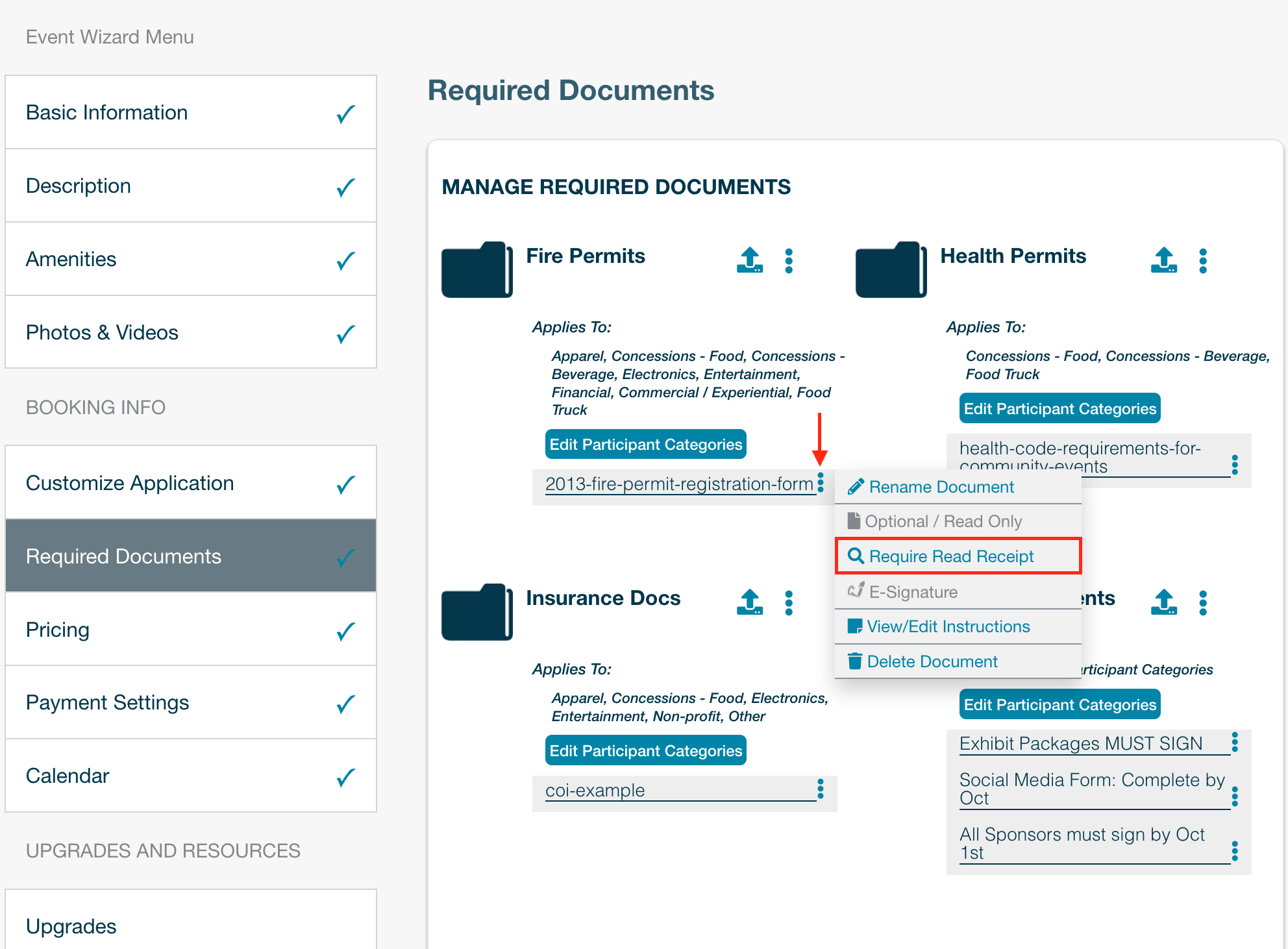 Then just select "E-Signature" to require E-Signature for this document, or select "Required Read Receipt" to enable Read Receipt for the document. Blue means the feature is enabled, gray means it is not!