Open up your web browser and type in eventhub.net into the address bar. (Please use Google Chrome or Safari for the best quality experience). Once you are on the website, click Log In in the upper right corner to get to the login page. Forgot your password? View this tutorial
If after logging in you see the marketplace instead of your order page, hover your mouse over the top right of the page (as shown below), and click on My Event Hub from the drop-down menu.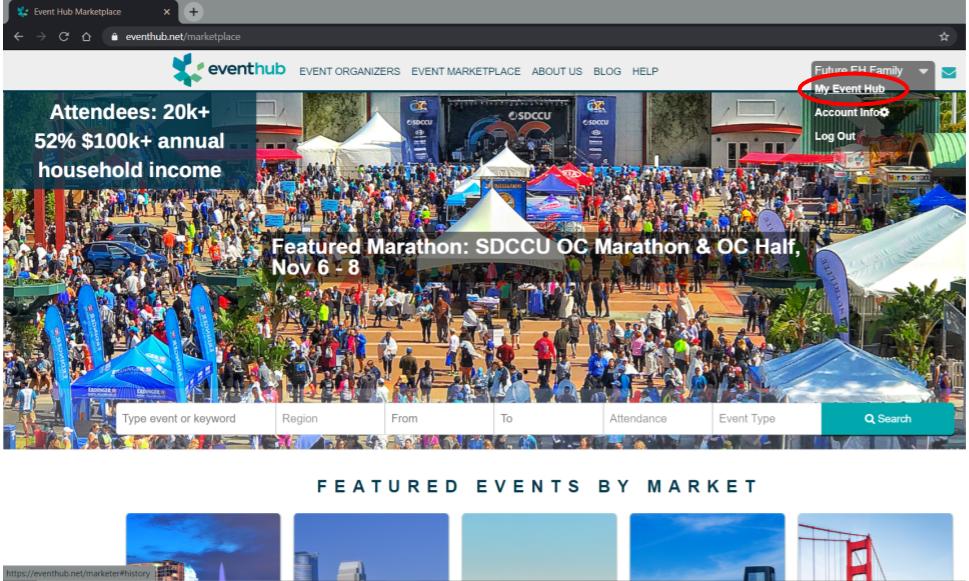 After arriving on your Order Dashboard, navigate to the event you are looking for and click on the button that says Access Virtual Booth. This will lead to your virtual booth page, where you can start designing your booth!
NOTE: You cannot access your virtual booth page until your submission has been approved by the event organizer!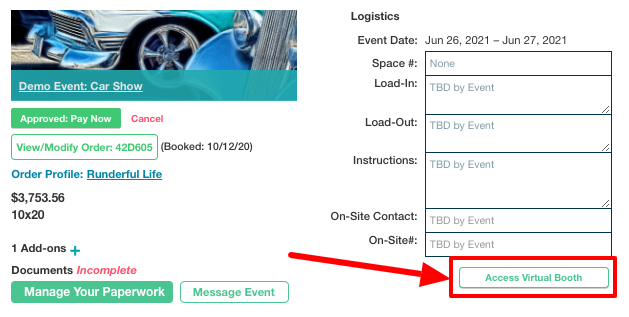 If your order is pending approval by the event organizer, you may message them directly to learn more about their approval process by clicking the "Message Event" button located in your order summary. Read more on further instructions on how to message the event organizer, if you get stuck.