Topics Covered:
What is a Public Profile?
This feature is available for events that have an Interactive Floor Plan feature. Your exhibitors will be able to use the Public Profile feature to display their business information on the Interactive Floor Plan once they have been assigned to a booth.
To use this feature, their order must be approved. Once their order is approved, they will be able to access this feature and the Public Profile button will become active.
Until then, the Public Profile button will appear gray in color. If they click the Public Profile button before approval, they will receive a pop-up message letting them know that their order must be approved to access the feature.
Editing/Adding Info to a Public Profile
Basic info entered and the logo uploaded in the Booth Profile during the submission process will automatically pull through to the public profile once the order is approved. The event organizer can click the Public Profile button located in the order summaries to edit or add additional information.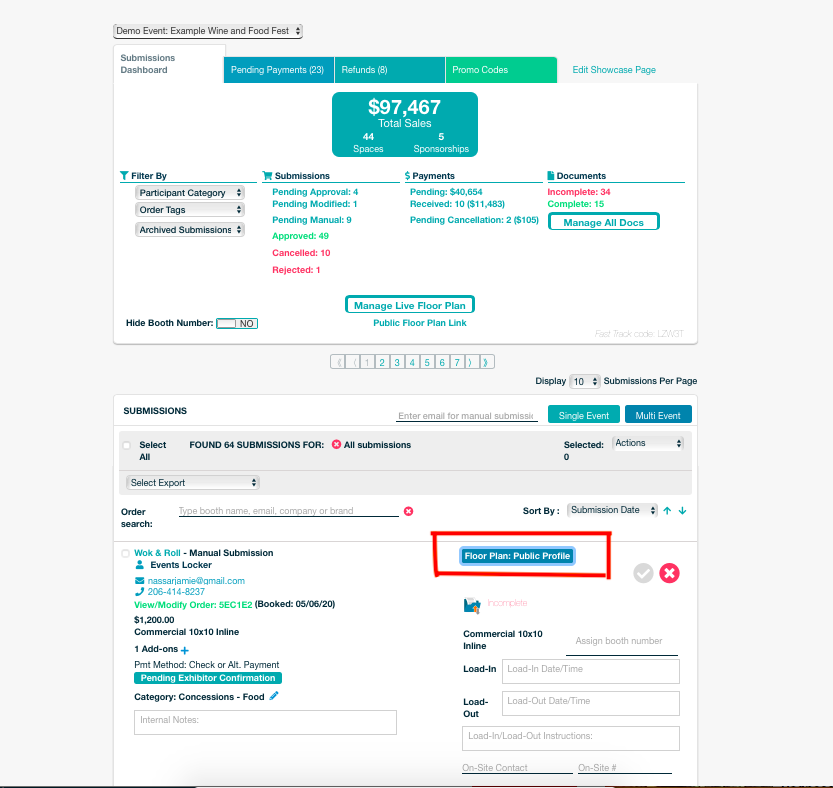 Contact Us section includes the exhibitor's contact information, video, and social media links.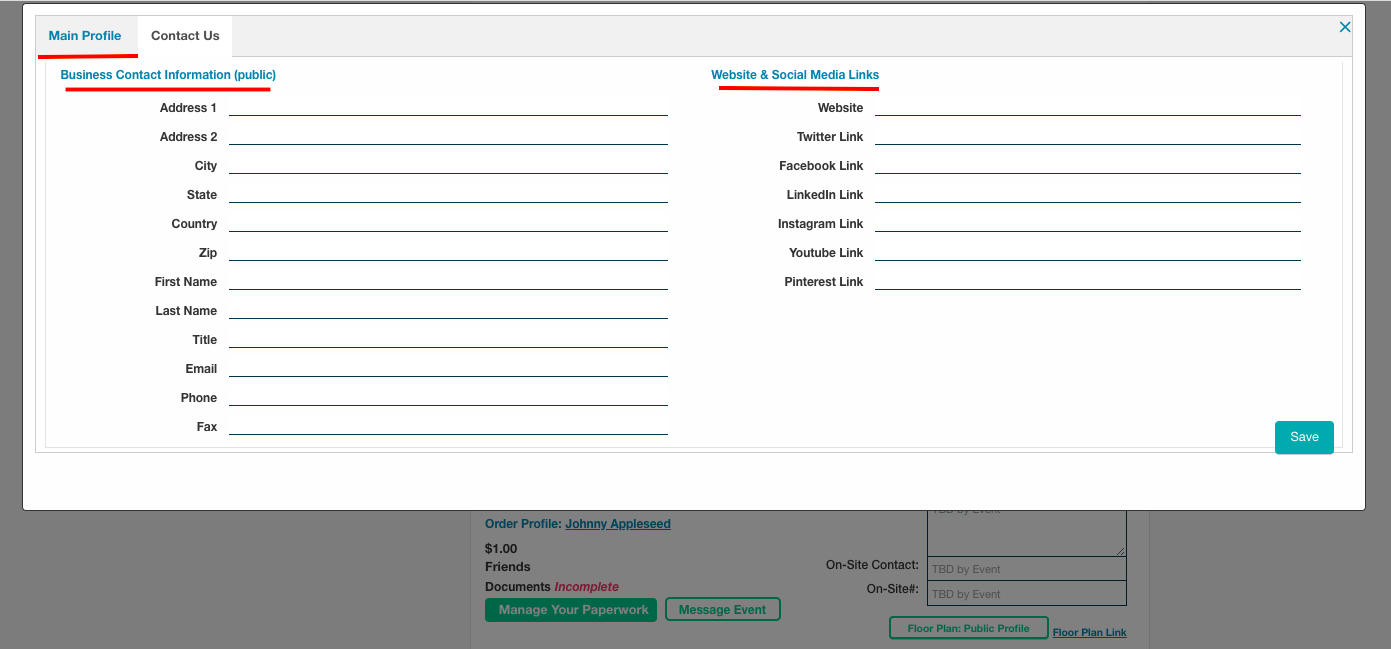 The Main Profile section includes the company's description, keywords and logo.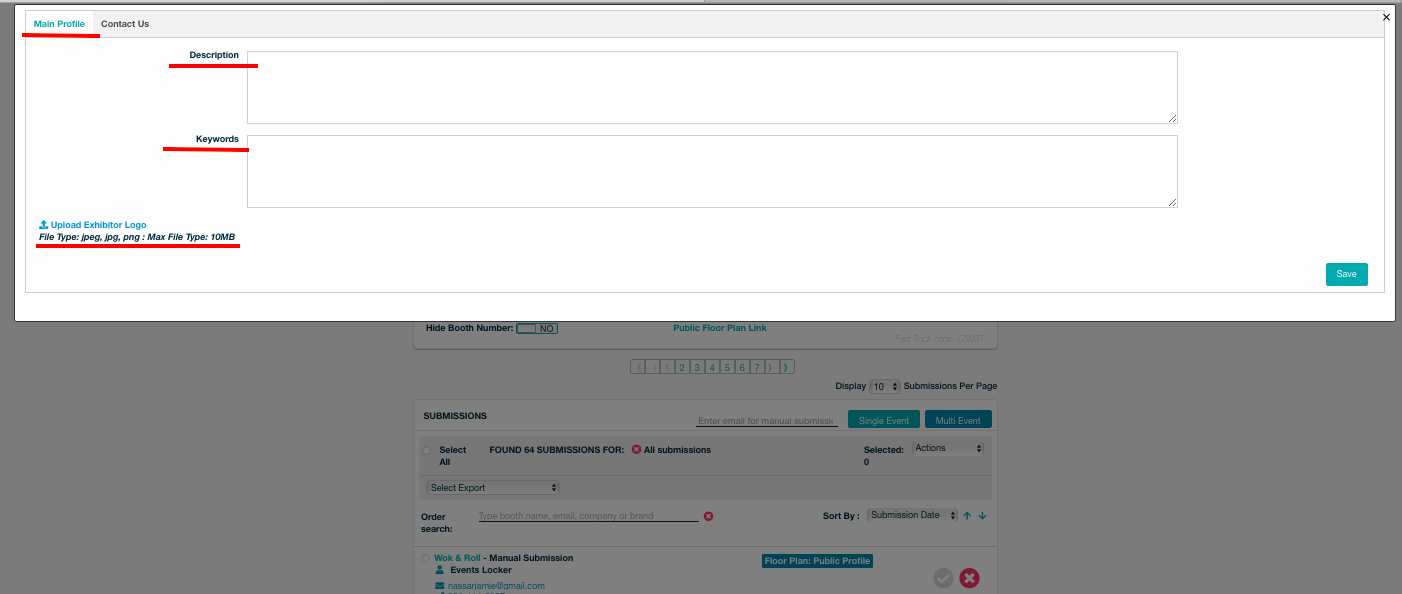 Click Save at the bottom of the page when you are finished. You will receive pop-up notification of the information successfully saving.
View Public Profiles
The Public Profiles can be viewed by clicking the Public Floor Plan Link on your Submissions Dashboard. Hover over a booth space. The company's information will appear in a pop-up!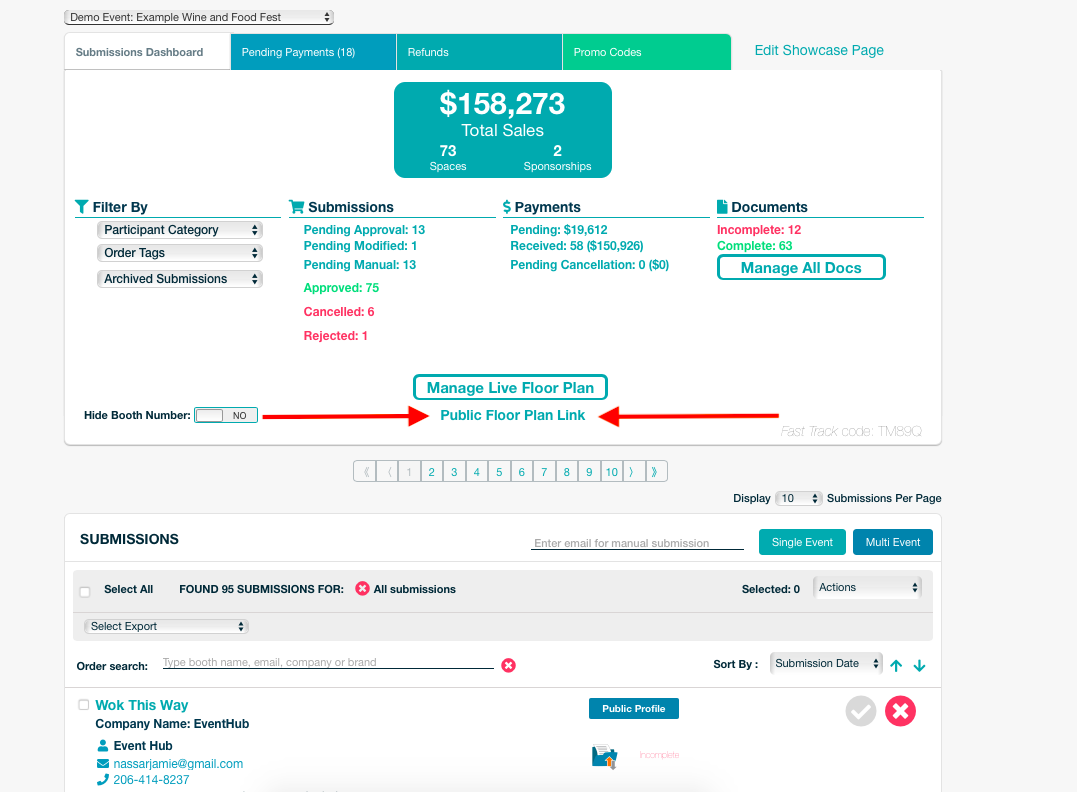 Here is an example of a completed public profile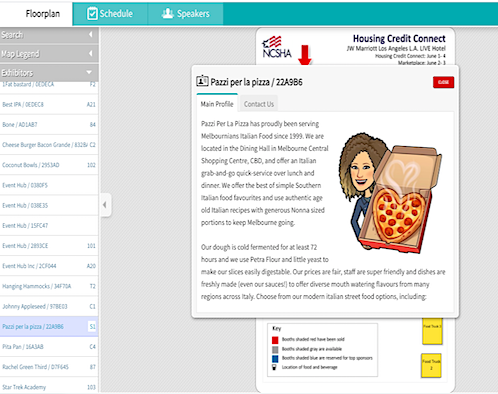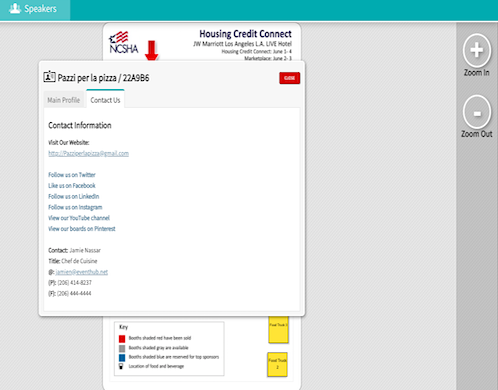 Suggested Articles: