Programming and Interacting with Attendees in Real-time
Use video conferencing to enhance your visitors experience and interact directly with them in real-time.
Please note: if you enable video chat, attendees will be able to enter your virtual meeting room, therefore you will want to have a representative available during the booth session hours (set by the event organizer) logged into and live in the video meeting room.
You can find the Booth Session hours at the top of your editing sidebar on the right. For example: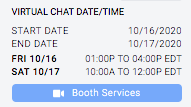 Using a third-party conferencing service
By using Zoom, Google Meet, Google Hangouts or Youtube Live conferencing tools, attendees can engage with you in real-time, asking questions in a chat box, responding to polls, or even asking questions via video. It is important you test the conferencing link is working by changing your view from edit to preview mode.
Zoom has become the standard virtual event tool for any video conferencing. Zoom also has a webinar service as a part of their premium platform. Their webinar service is suitable for large presentations with attendee interaction control.
Note: if you are not the admin of the conferencing account, be sure the admin adds you as a host or enables users to access the meeting without the host.
To use an External Video Conferencing URL, you need to be in Edit Mode on your booth. Scroll down on the right sidebar until you see "Participant Settings." At the bottom of this, you will see clickable text that says Use External Conferencing.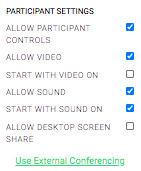 Click this, and the sidebar will collapse the section about EventHub Virtual chat and change to show this in the "Virtual Chat Session" section:

Enter your External Conferencing link in this field, and make sure to scroll down to the bottom and click the "Save Details" button for this to save. Refresh your page for it to update.

Using EventHub's Built-in Video Chat Feature
If the event organizer enabled this feature, you will be able to hold meetings, interact with attendees unscheduled and schedule programming with our built-in conference app. It is a free service!
To enable this feature click on the "Use EventHub's Virtual Booth" link.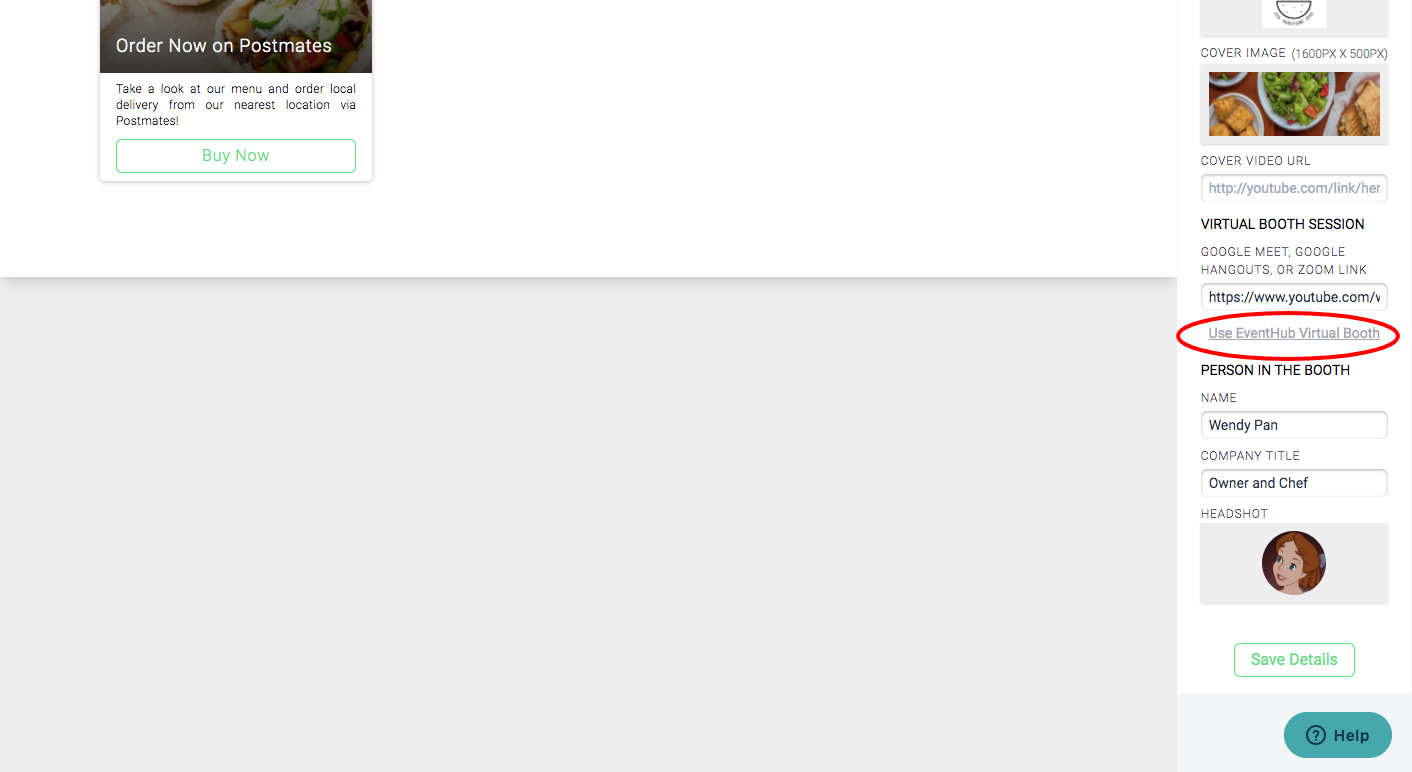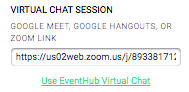 Adjust the Room Settings accordingly. Options range from Age Verification, Enable Chat, Video Camera and Sound on/off upon entrance. You can even set a capacity if you are having 1:1 engagements or want to limit 10 attendees at a time. Otherwise the maximum of attendees is 250. Lastly you'll want to adjust the Participant Settings.
If you have multiple people who would like to be "in your booth" hosting it at one time, you need to share your login info with them. Once they login using your one account for your booth, they can access your booth page in "Edit Mode." If they need help accessing your virtual booth, please refer them to this Help Article.
Once here, they click "Start Live Chat" to be in the virtual chat room together. All Hosts will appear on the right hand side of the video chat, and hosts do not contribute to the "Participant Limit."

During the booth sessions, attendees can access the virtual video chat room which will be displayed on your booth's cover image. They can interact and at the same time scroll through your products and services while the video camera floats with them at the bottom right of their screen.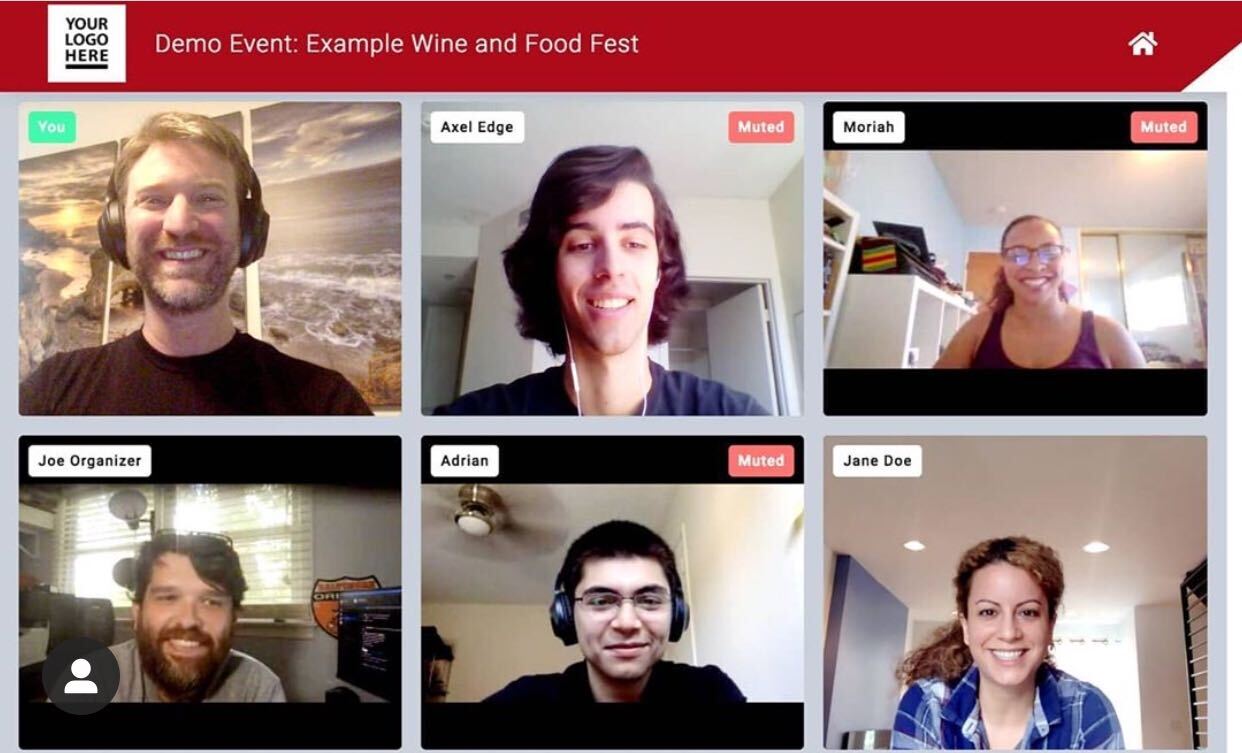 How to disable the chat room
If you are not going to have a representative in your chat room during the booth session hours, be sure to disable the chat room so attendees don't enter your room with no representative to engage with. You can disable the chat room by scrolling down on the editing sidebar and selecting "external conferencing link." Then leave the conference link field empty and scroll to the bottom to click the 'Save Details' button. When you refresh the page, the "Start Practice Chat" button should be gone, and if you view it in Attendee View, you shouldn't see anything about a live video chat.
Note: If this feature was not enabled by the event organizer, you will need to message them to learn more on having this feature turned on. Click here to learn how to message the event organizer
Go ahead, and try it out yourself! Click on "Start Practice Chat" to 'rehearse'!

For more in-depth info on how to use the Chat Room, click here.