You can add a pre-recorded video to your virtual booth page via the description field or the cover image section. To learn how to do this, follow these step-by-step instructions:

Embedding a video in the description section:
On your booth profile, click the Edit Description button (If you are having trouble accessing your virtual booth, visit our Help Center)
Click the movie reel icon - The movie reel icon is the second to last image on the Description toolbar. (If you still can't find it, see the screenshot below)
Enter the video URL in the pop-up window - Copy and paste your video link to minimize typing errors.
Click Save Description Changes. Be sure to play the video to ensure the link works.
​
​

Embedding a video via the cover image section:
Enter the video URL in the Cover Video URL field (If you still can't find it, see the screenshot below)
Click the Save Details button towards the bottom of the menu
Change your preview from edit mode to preview mode to see the video in action
​
​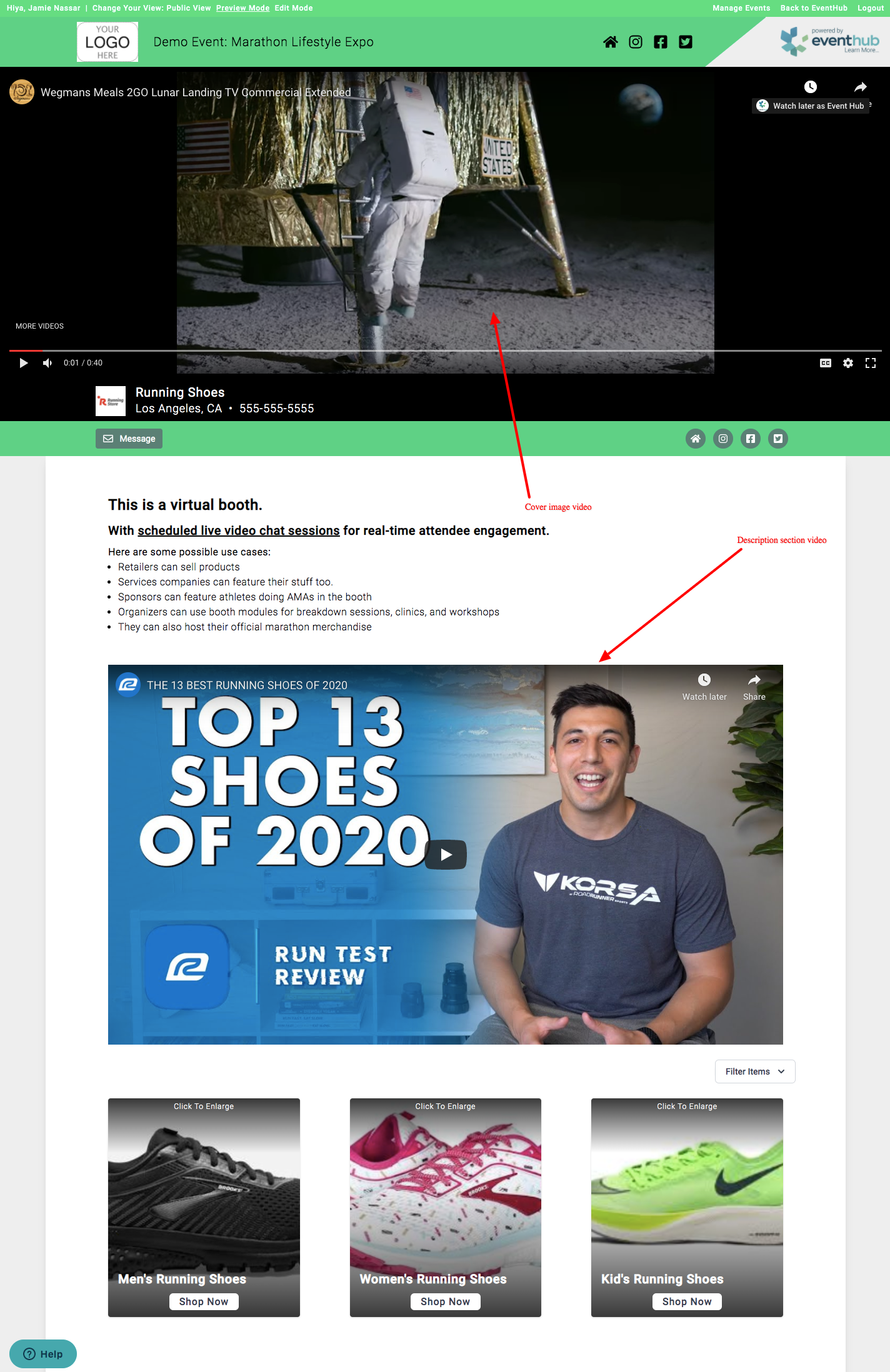 This article provides best practices for managing your virtual booth.

Creating Your Virtual Booth and Best Practices