Once you have already submitted an application for an event, the best way to get in touch with the event is to send them a message from your Order Summary.
First login to your account at eventhub.net. Then click the drop-down and select My Hub to be taken to your My Orders page which will have all of your Order Summaries.
An example image of My Orders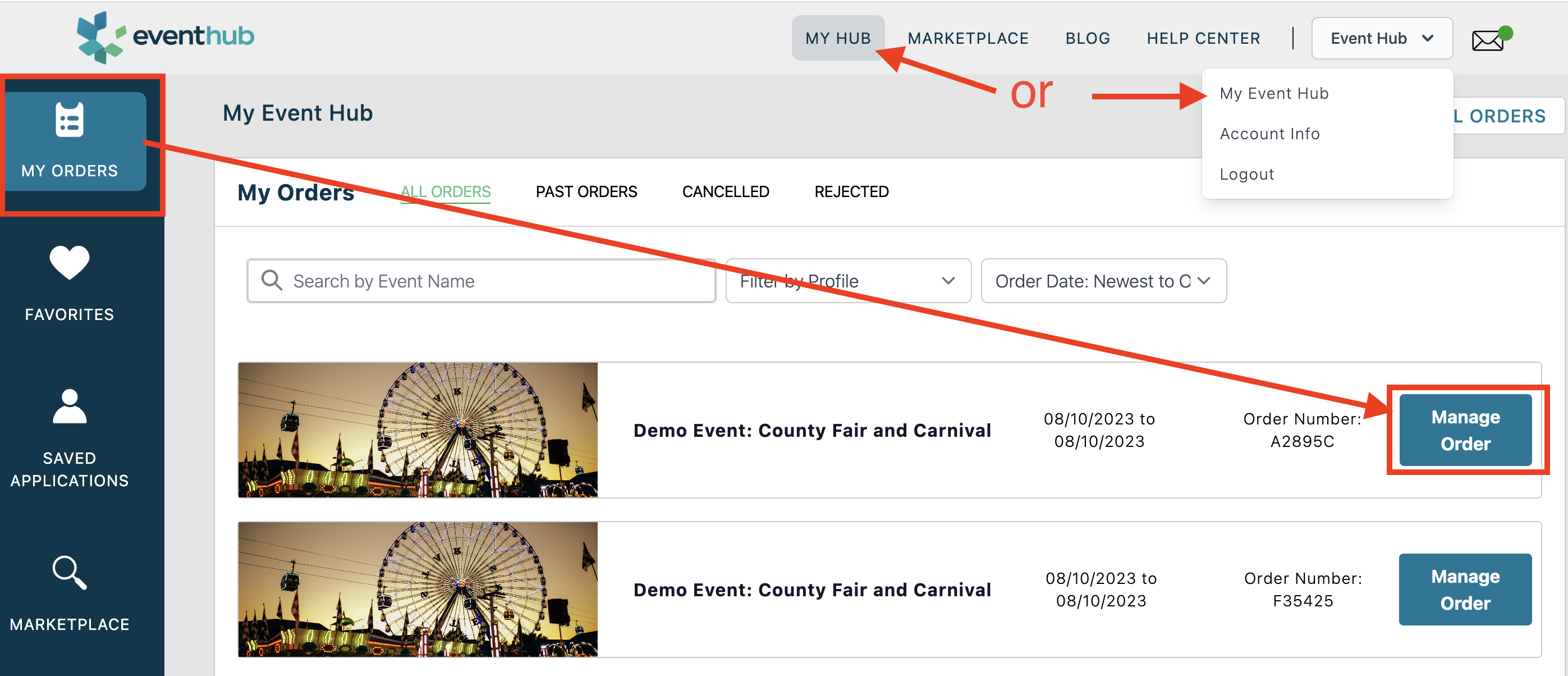 Located on the bottom of each Order Summary is a Message Event button. Clicking that will allow you to send a message directly to the Event Organizers for that event.
An example image of the Message Event Organizer button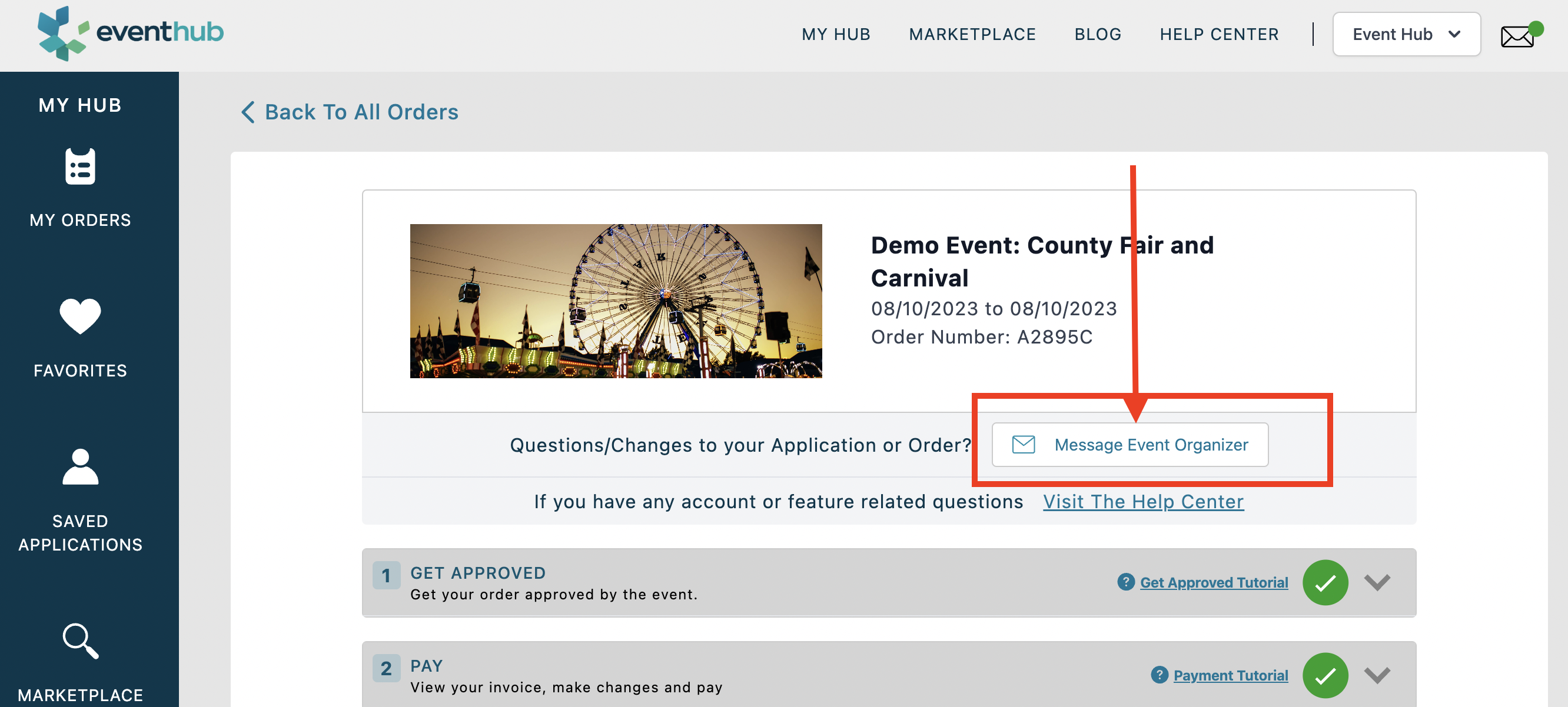 Just fill in the Subject (LET THEM KNOW WHO YOU ARE!) and message (BE DETAILED!) from the window that pops up and click Send Message when you're done.
This message along with any replies it receives will come into your My Messages inbox located on the very top right of your screen.
An example image of My Messages

You will also receive an emailed notification to your accounts email address when a new response has come in to notify you to check your messages.
Suggested Articles: