You can choose to renew your subscription early on your own terms to fit your event schedule from the Subscription Settings tab of the Account Info. 
To get there, hover of your name on the top right of your screen and select Account Info from the dropdown.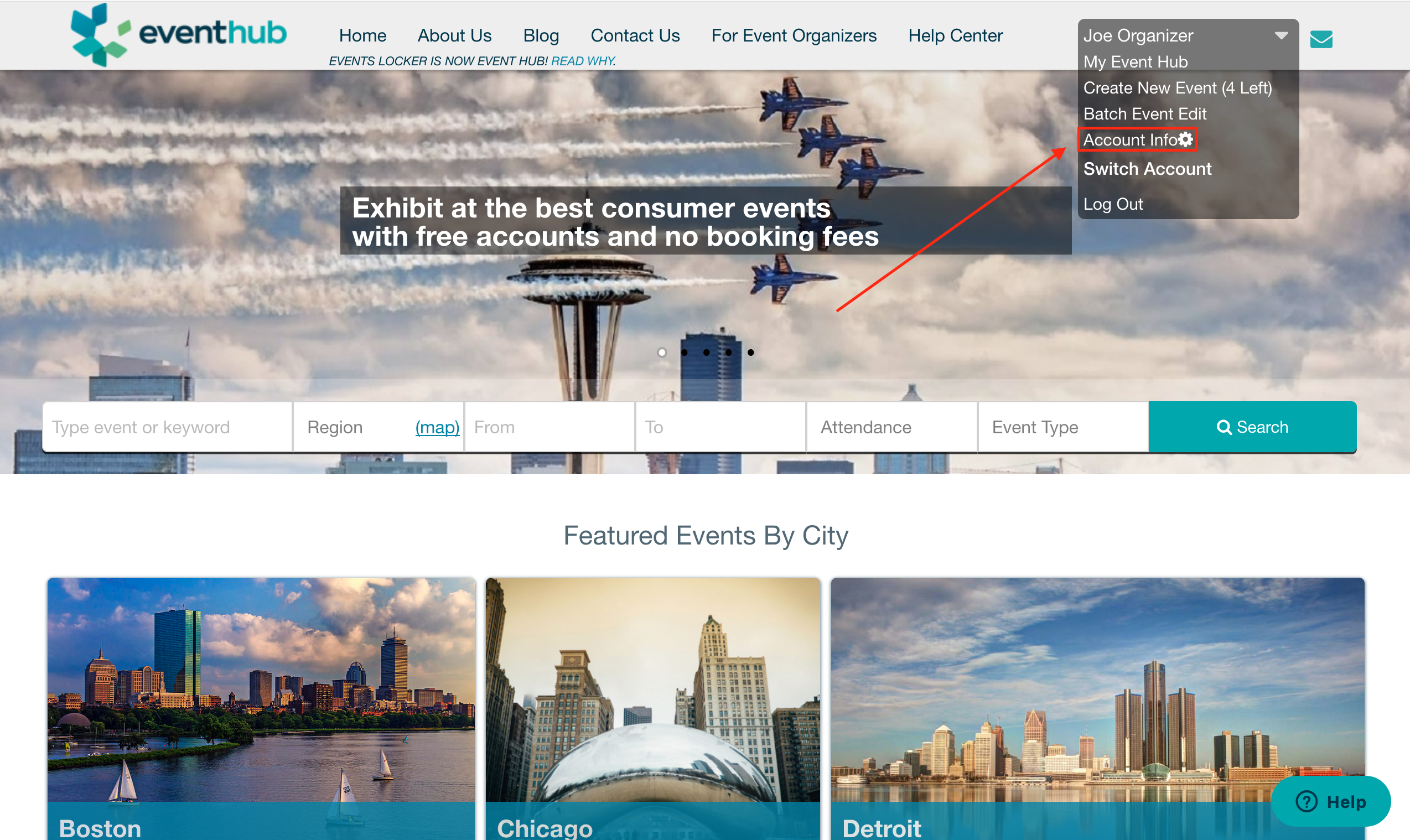 Then, select the Subscription Settings tab on the left.

From here you can see your current Renewal Date.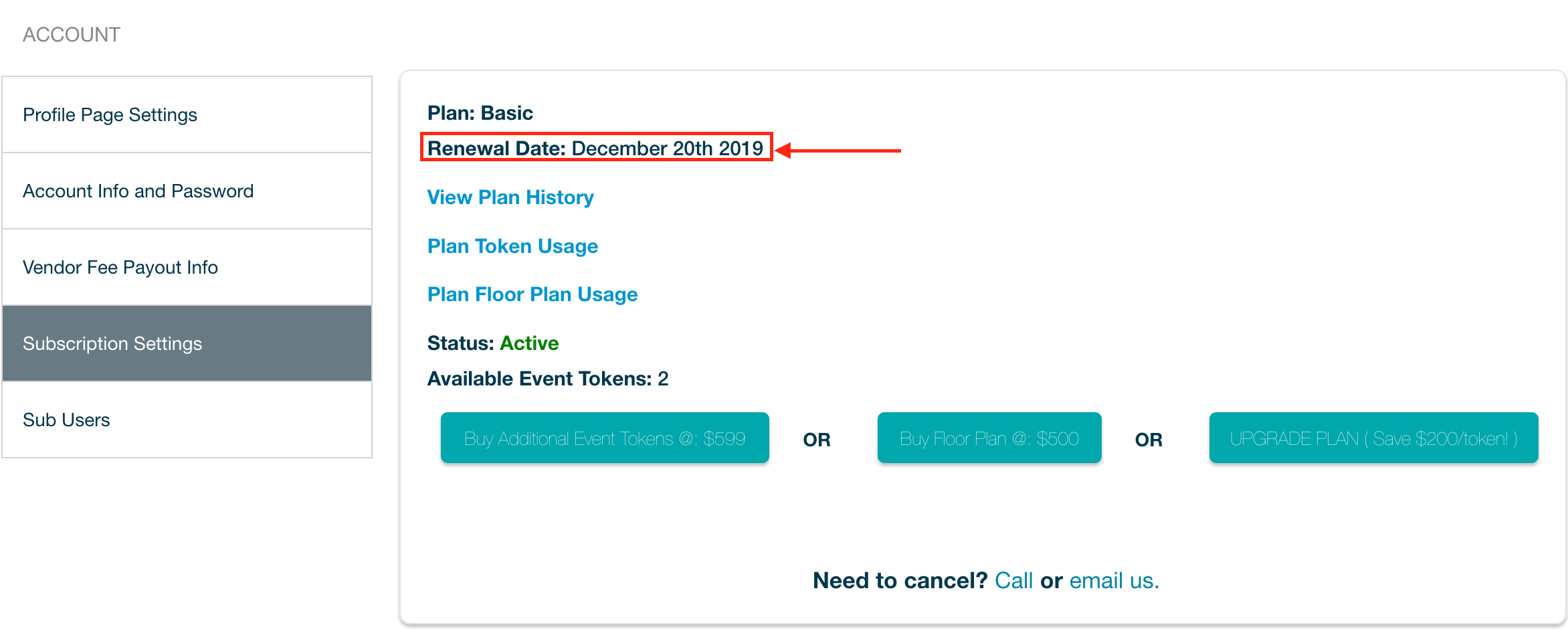 Click Upgrade Plan (you will have the opportunity to choose your current plan if you'd like). This will expand a payment window below.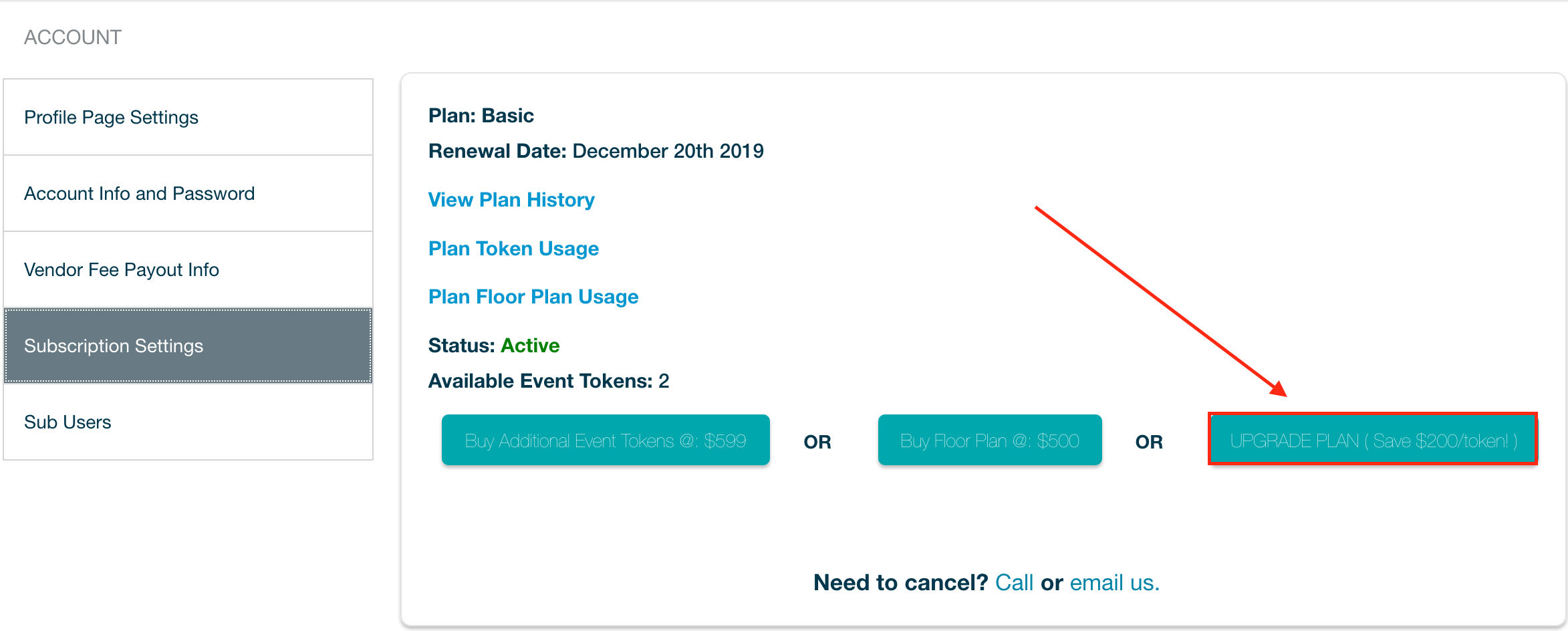 To renew your current plan, select the plan type that corresponds to your plan type at the top of the page.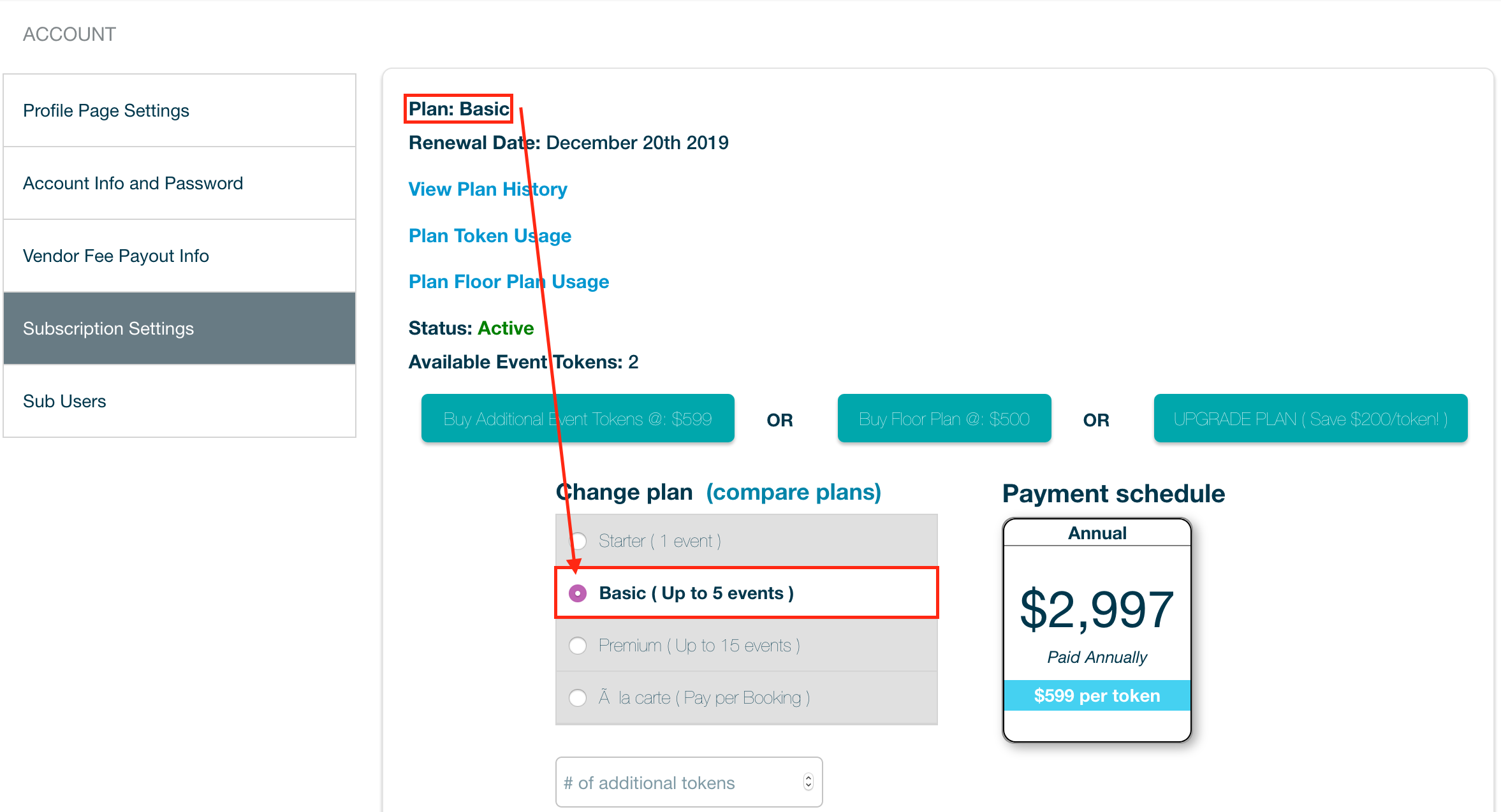 If you are considering upgrading your plan to increase the number of event tokens per year and spend less per token, you can easily compare plan options by clicking the compare plans link.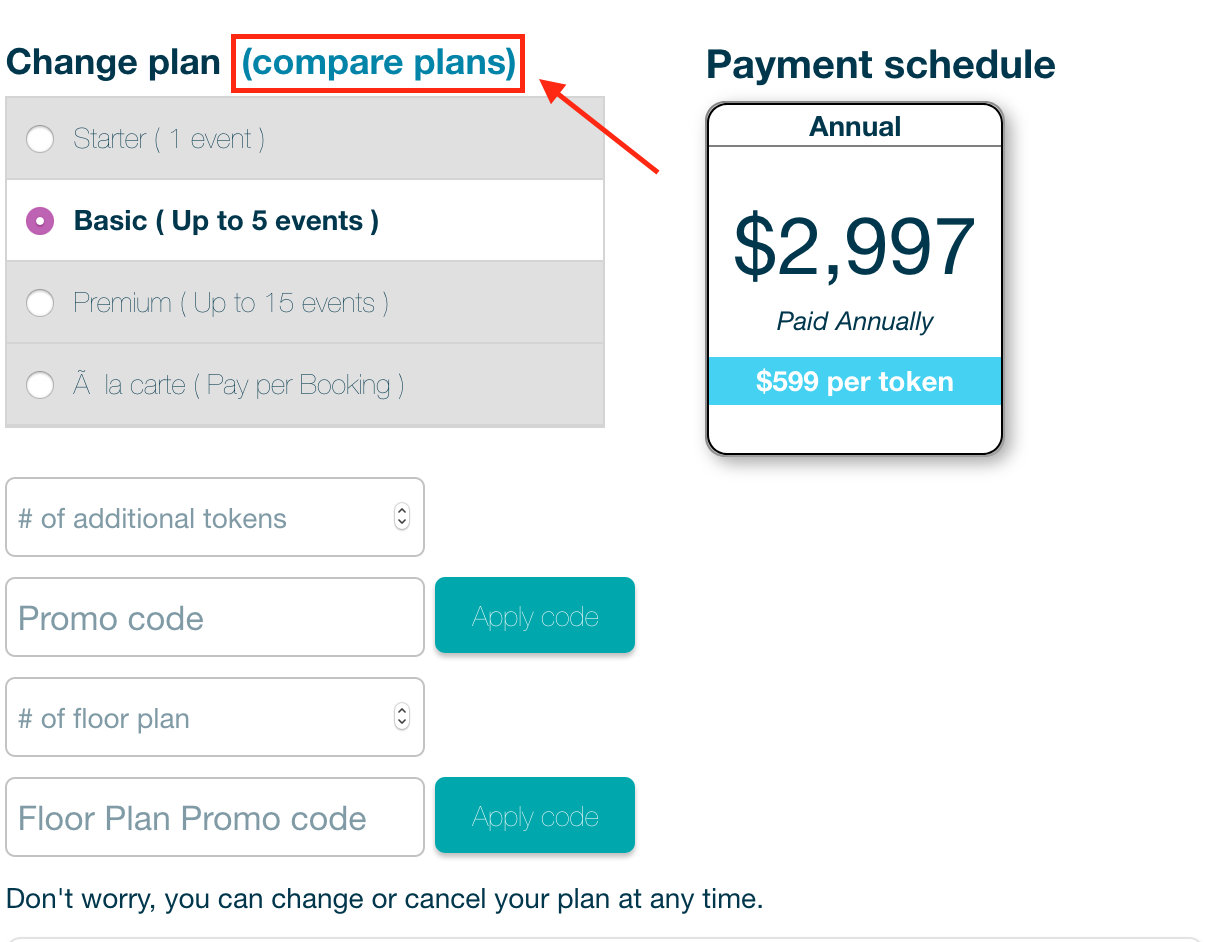 Once you've chosen your plan, you can add any additional event tokens and floor plans you would like to purchase and input any promo codes.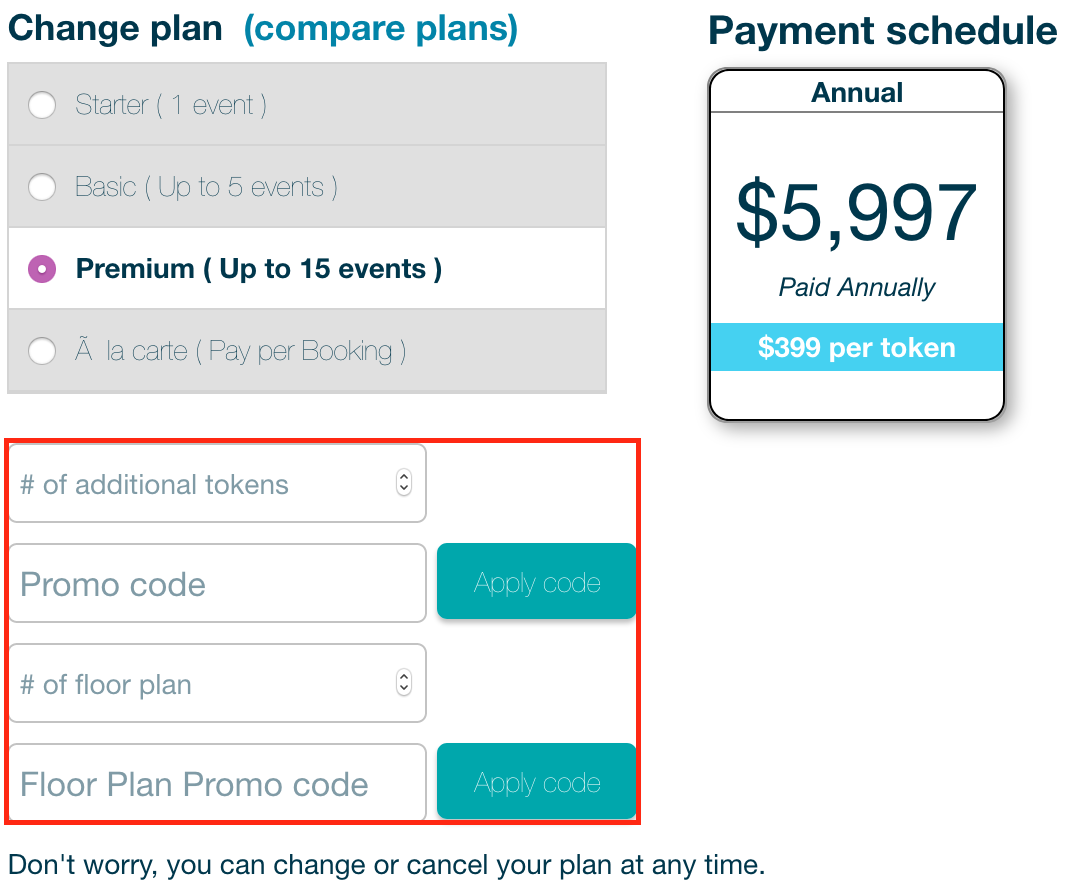 Last, add your payment information and click Update Plan.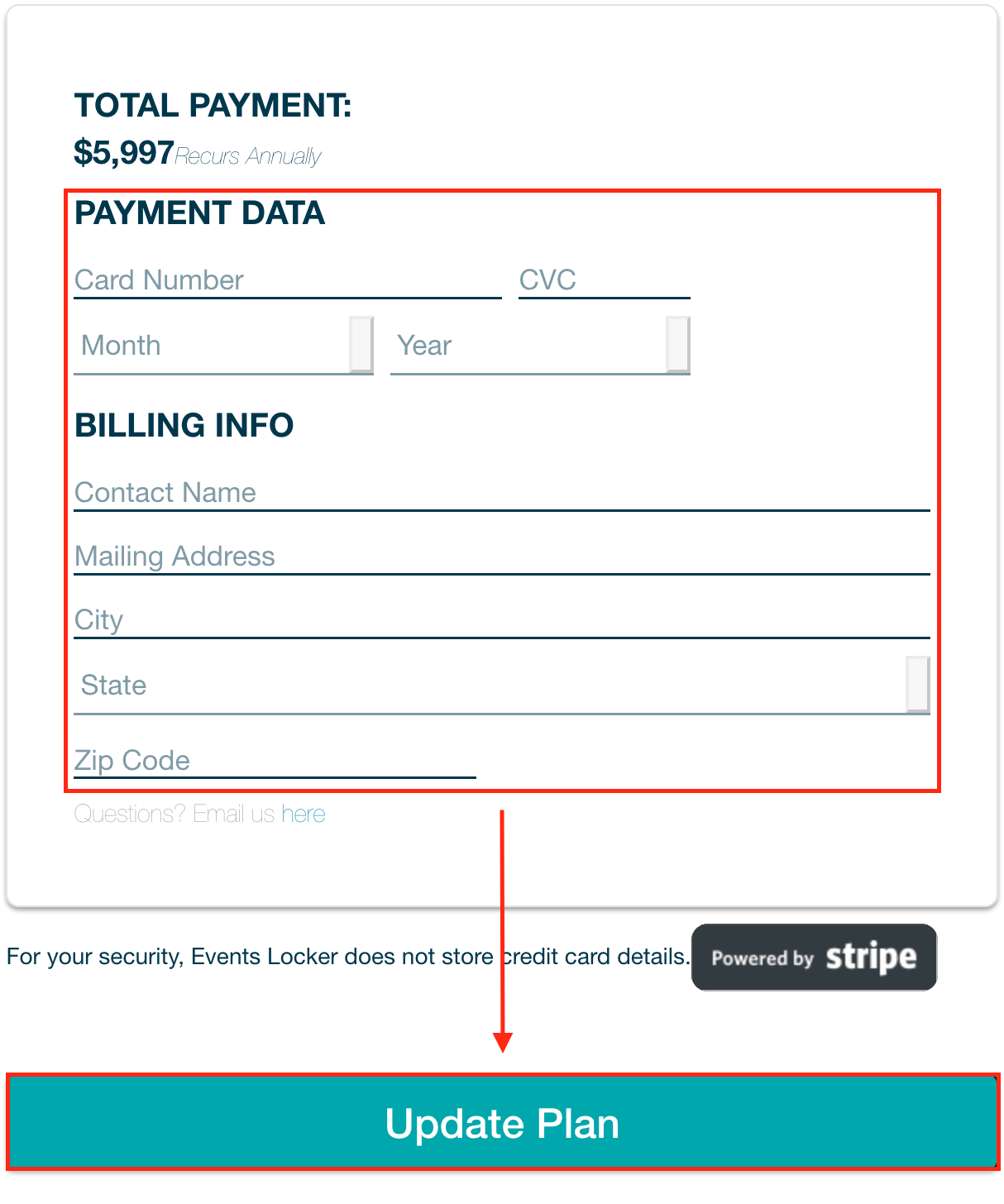 One year from the day of updating your plan will be your new renewal date!