You can choose to upgrade your subscription to get improved rates on your plan from the Subscription Settings tab of the Account Info. 
To get there, hover of your name on the top right of your screen and select Account Info from the dropdown.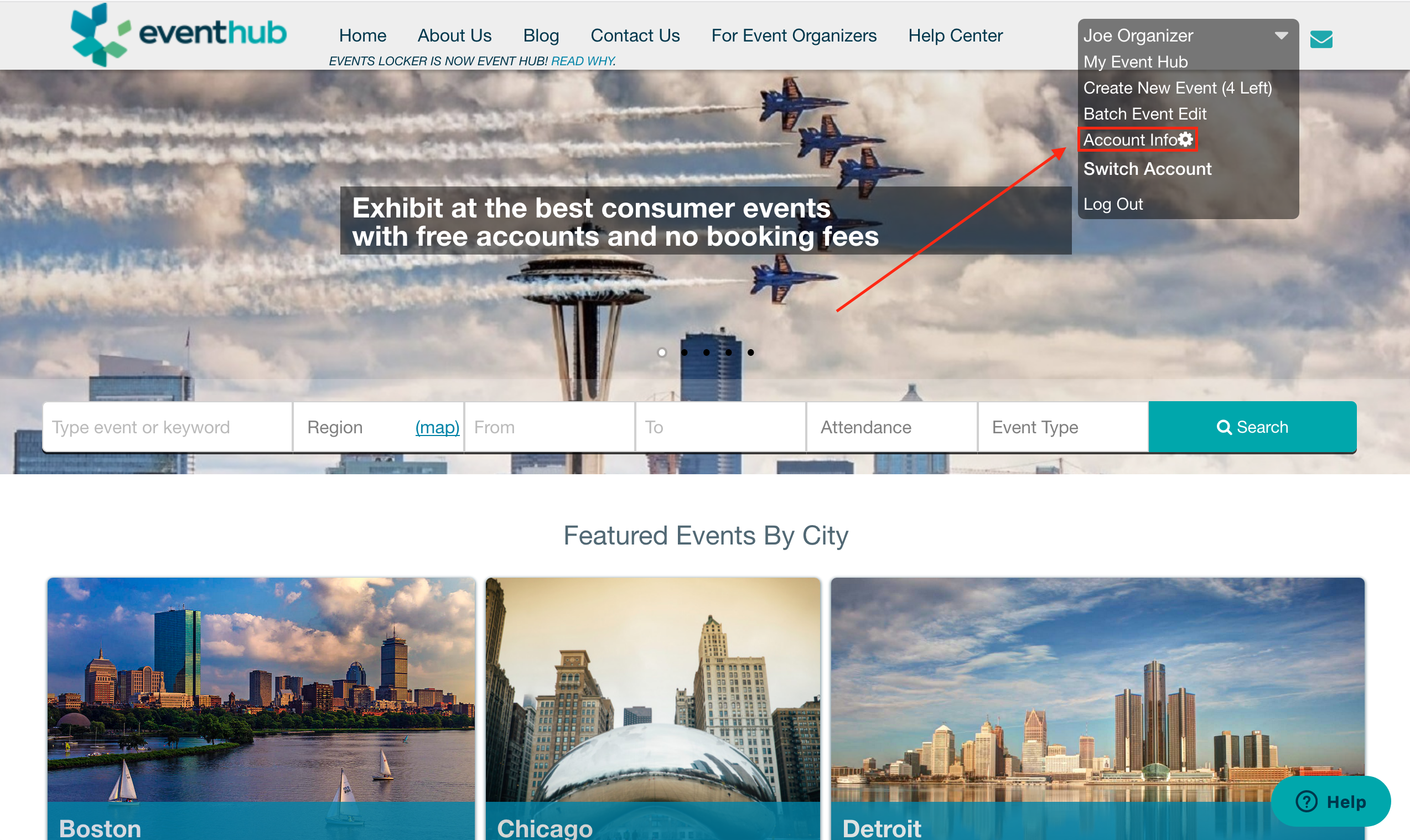 Then, select the Subscription Settings tab on the left.

Before upgrading your plan, you can check your plan type as well as View Plan History.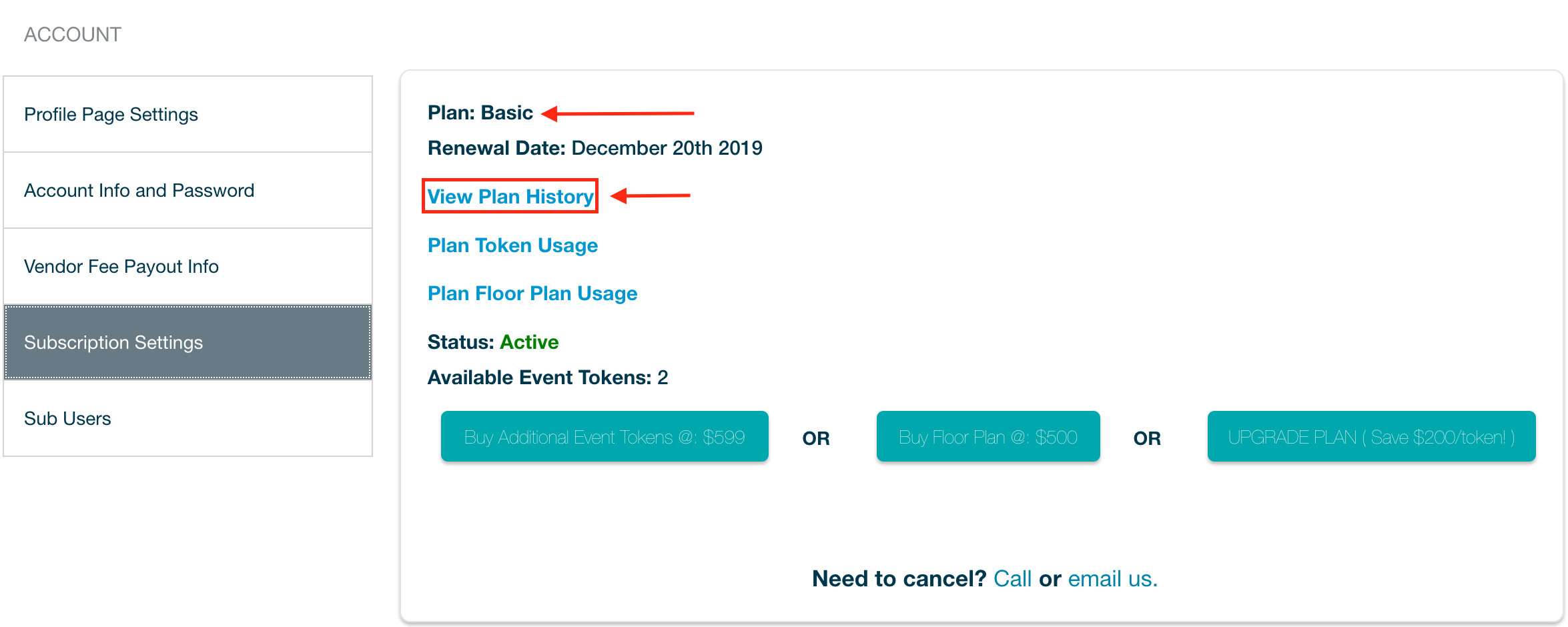 To upgrade, click the Upgrade Plan button. This will expand a payment window below.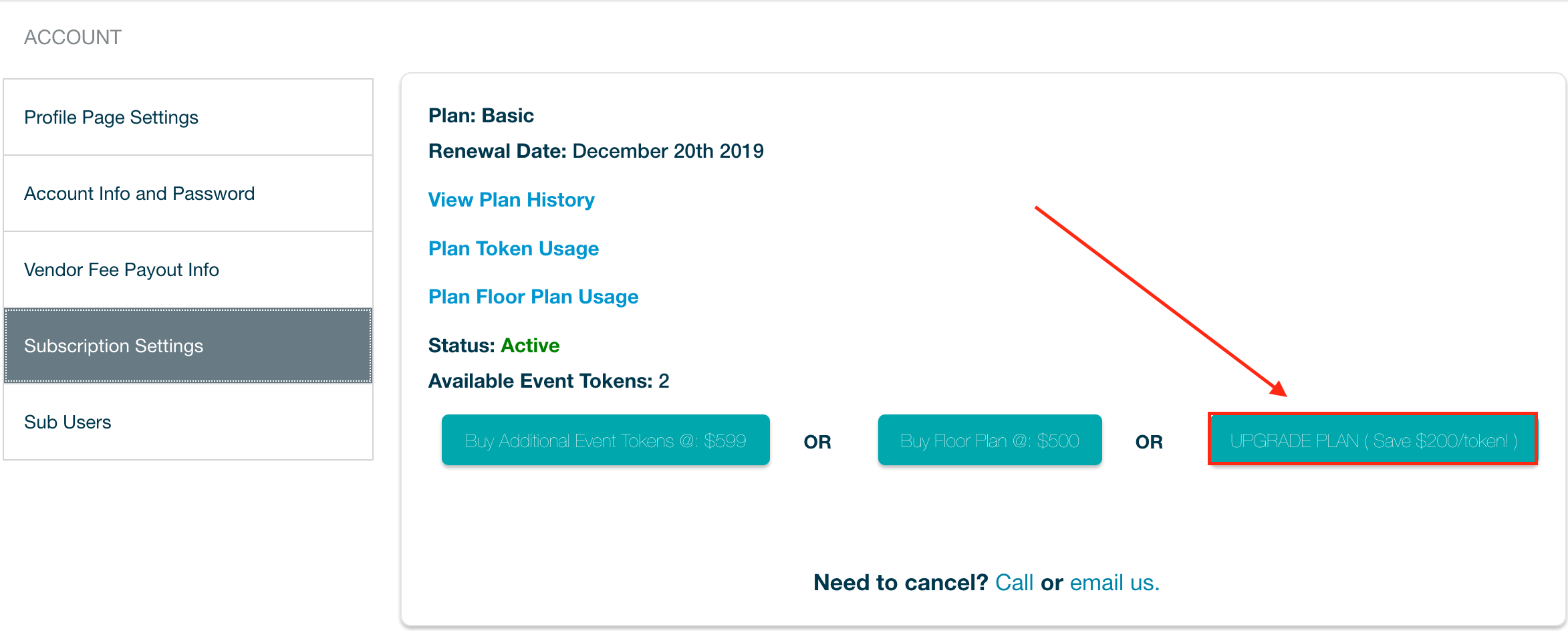 First, choose the plan you would like to upgrade to. Click the compare plans link to easily compare the benefits of each plan and choose what is best for you.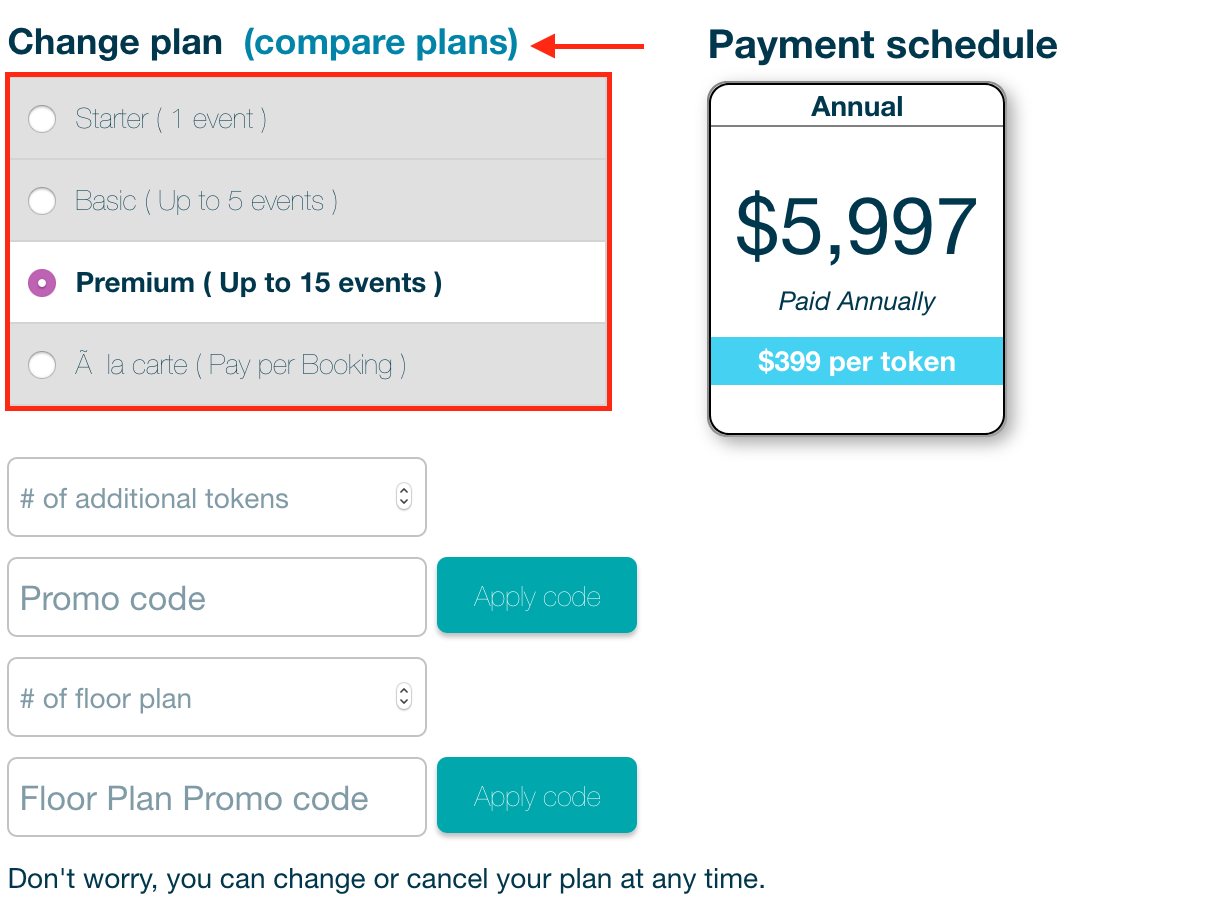 Next, add any additional event tokens and floor plans you would like to purchase and input any promo codes you have.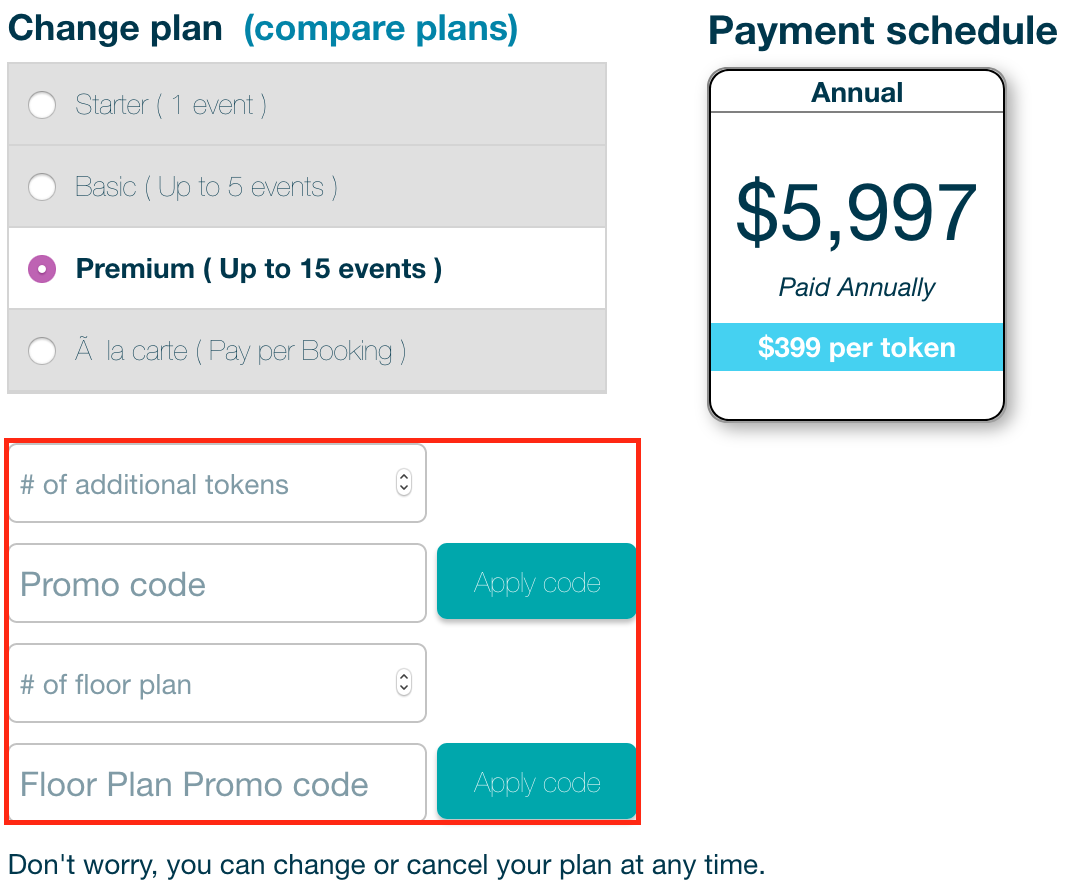 Last, add your payment information and click Update Plan.