In the event an Event Organizer has created an order on your behalf, follow these steps to confirm your order on Event Hub:
Step 1: Log In
You should have received an email with your login information. If you have not yet opened that email, please do before proceeding. This email contains your password. Tip: Your username is your email address!
*Note: These emails can get filtered into junk, promotions, spam, or other folders and may not appear in your main email inbox. Be sure to search each folder! If you still can't find your login info, try resetting your password to gain access.
Once you have your login information, go to eventhub.net and click 'Log In' on the top right of the screen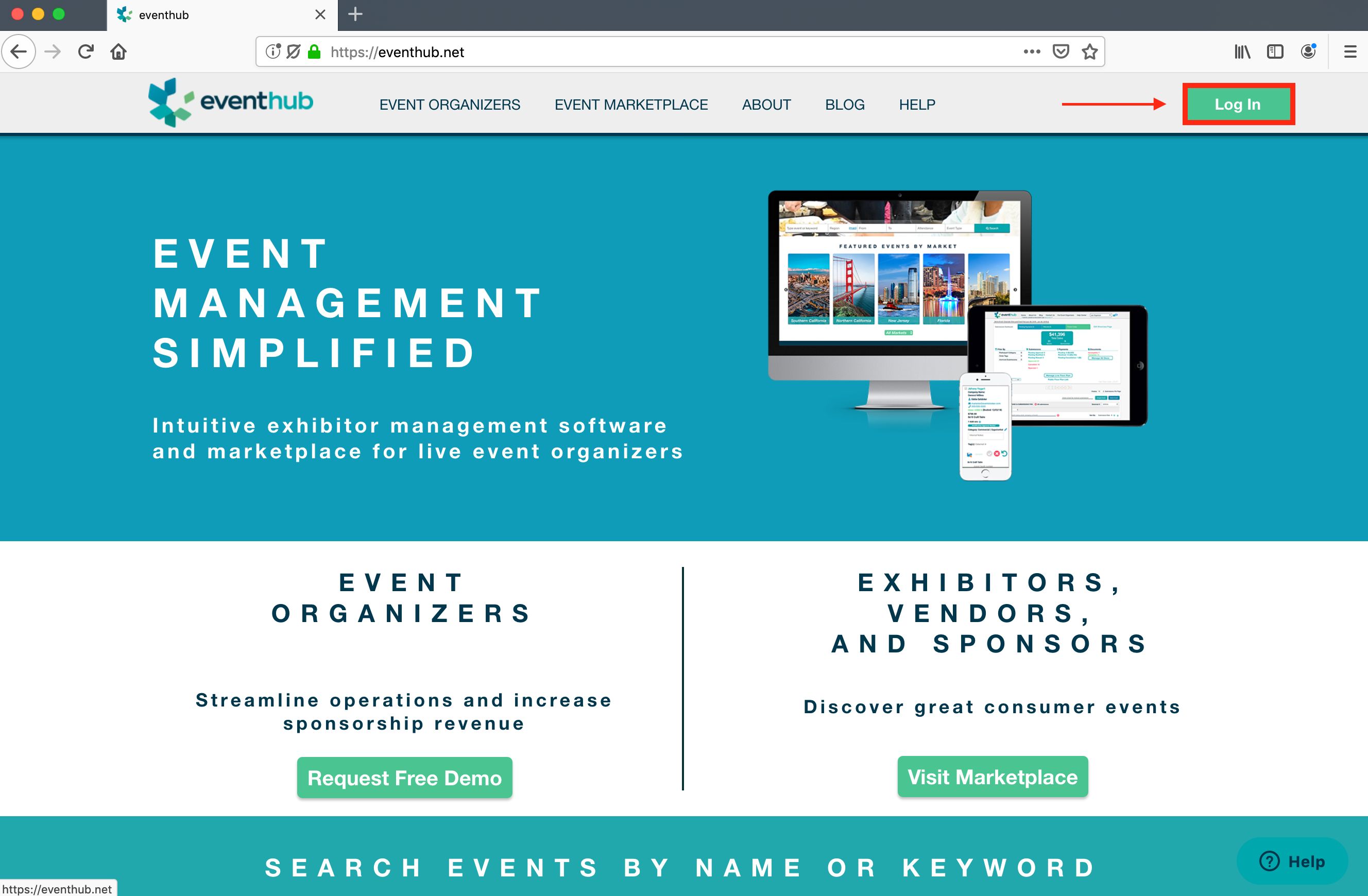 Step 2: Go to My Event Hub
Now you need to get to your Order Summary by hovering over your name on the top right-hand side of the screen and then selecting "My Event Hub" from the dropdown.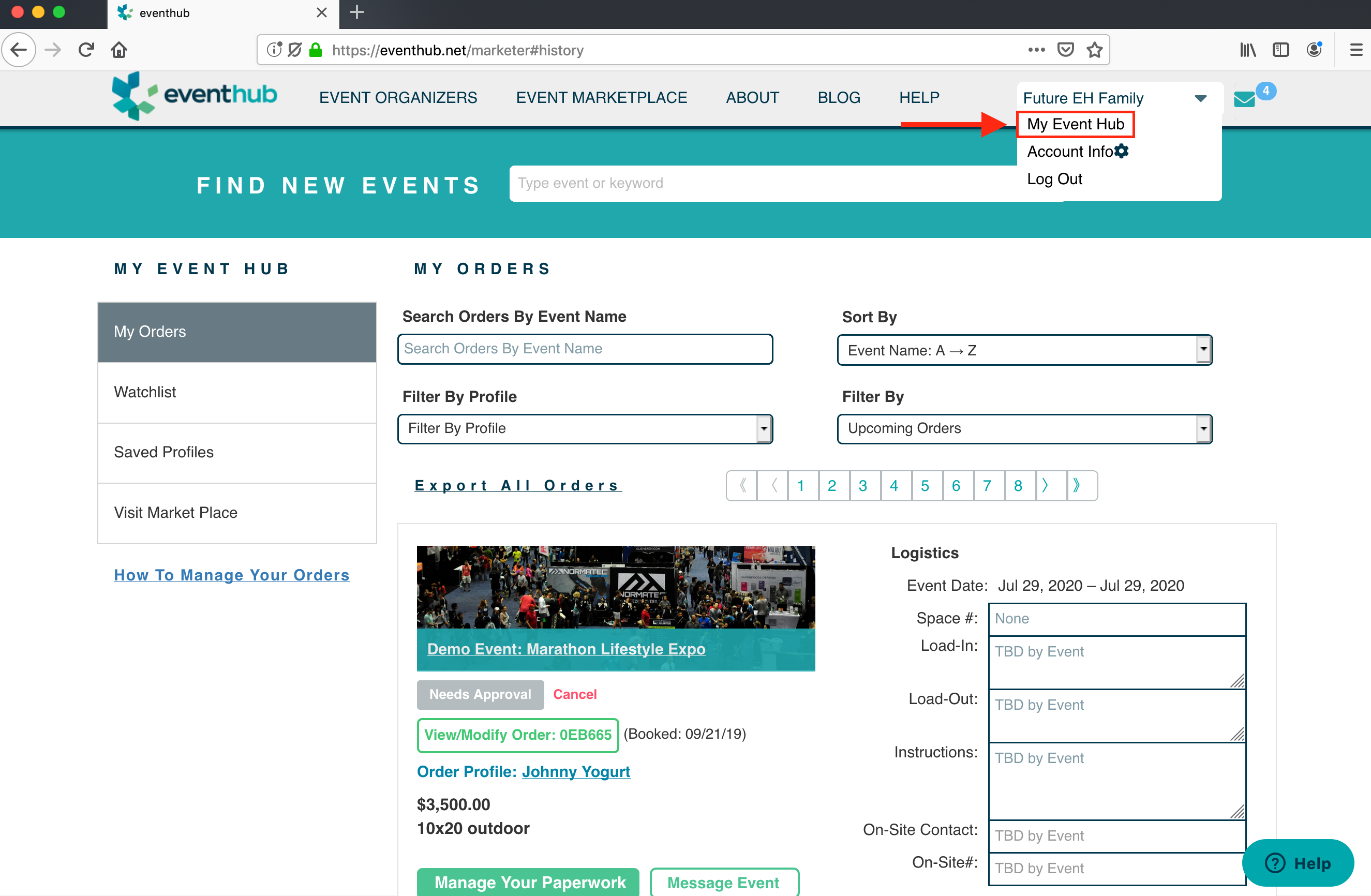 Step 3: Confirm Your Order
Scroll down to your Order Summary. On the top right of the summary, there will be a 'Confirm Order' button. Click that to confirm.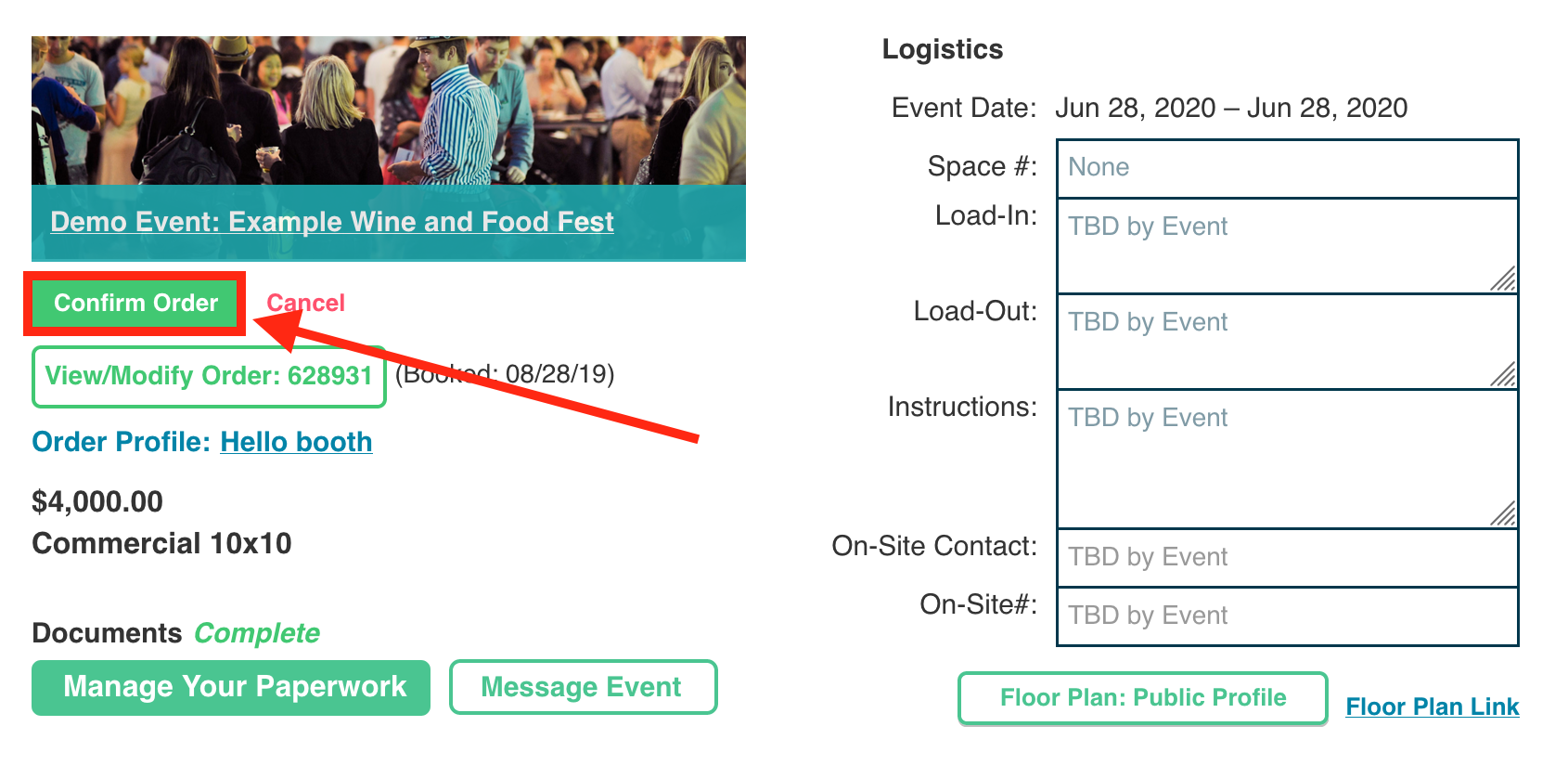 Step 4: Pay for Your Order
If any payment is due for this order, the 'Confirm Order' button will then change into a 'Pay Now' button that when clicked will allow you to submit payment.
Please note, payment methods vary on an event level and are set by the event organizer.
If you still need to process the payment you can see how to do that in our Paying For your Order article.