Note – Signatures can only be saved and used for emails made from Manage Submissions – if you decide to reply to direct emails, you'll need to cut and paste your Signature line into your reply email.
The first step to setting up your mailing signature is to log into your account, then choose "Account Info" from the drop down menu.
You will then be taken to your account information.
Near the bottom of your account info page you will see a section for 'Mailing Signature'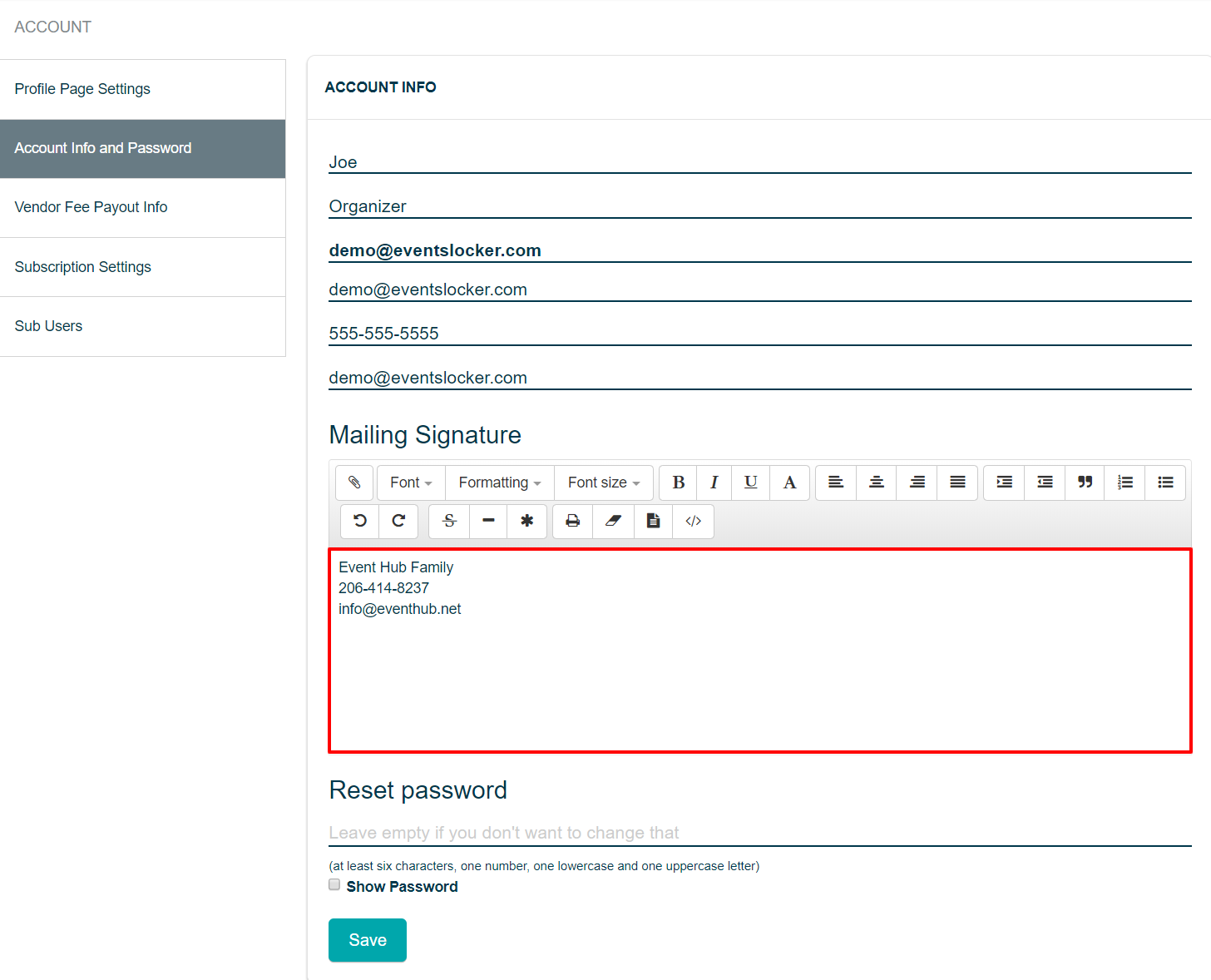 You can use the editor and its tools to make whatever signature you like that will be appended to your messages.
When you are done just hit the save button located on the bottom left of the page.