The first step to managing your inventory is to proceed to your Event Wizard Menu via the "Edit Showcase" link for your event.
Then proceed to the pricing tab and select the "Add/Edit" button for your booths.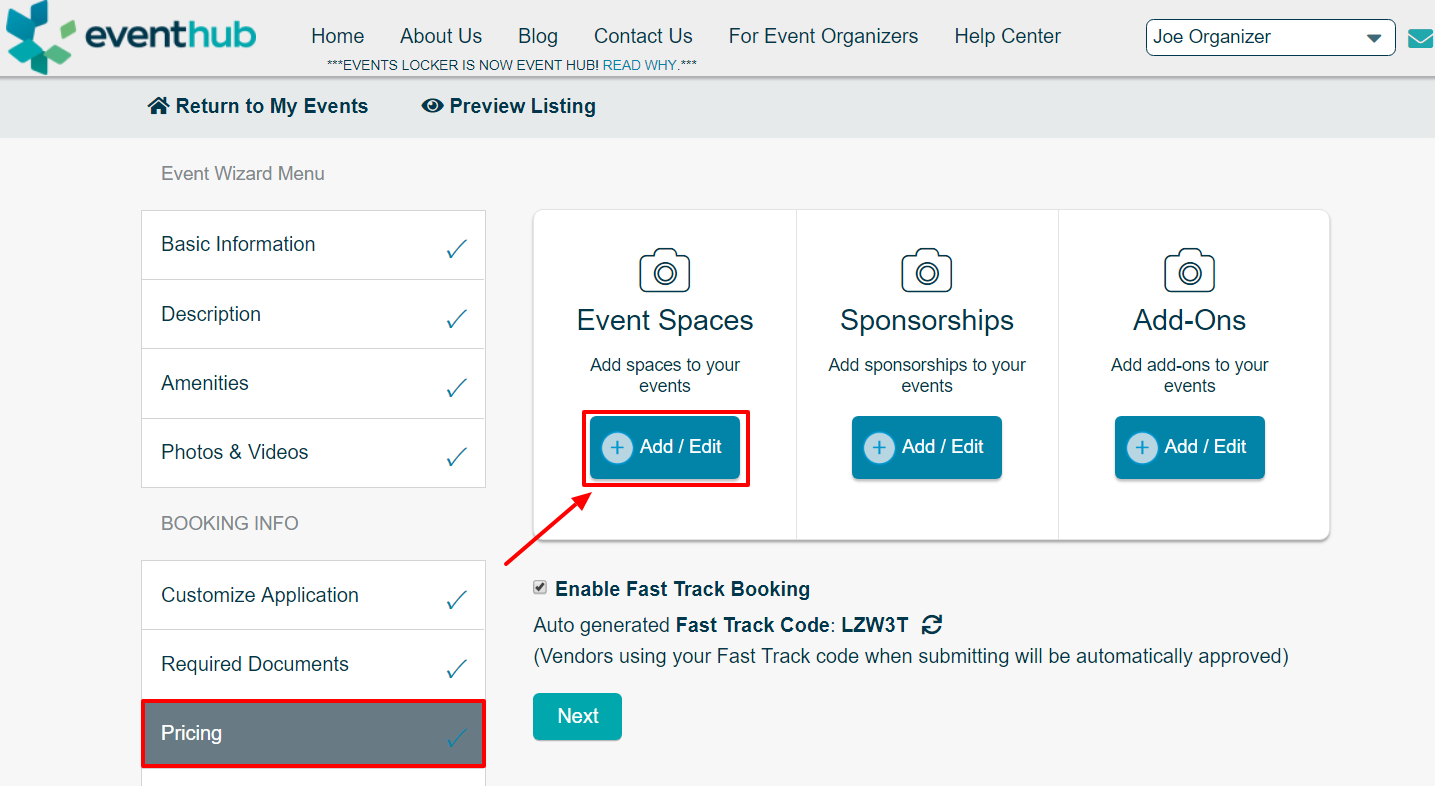 At this point, you will be taken to the event spaces page. Below "Current Event Spaces" you will see a switch called "Enable Inventory Tracking" if you toggle that switch to yes, then you will see Advanced Management links appear next to your existing booth types.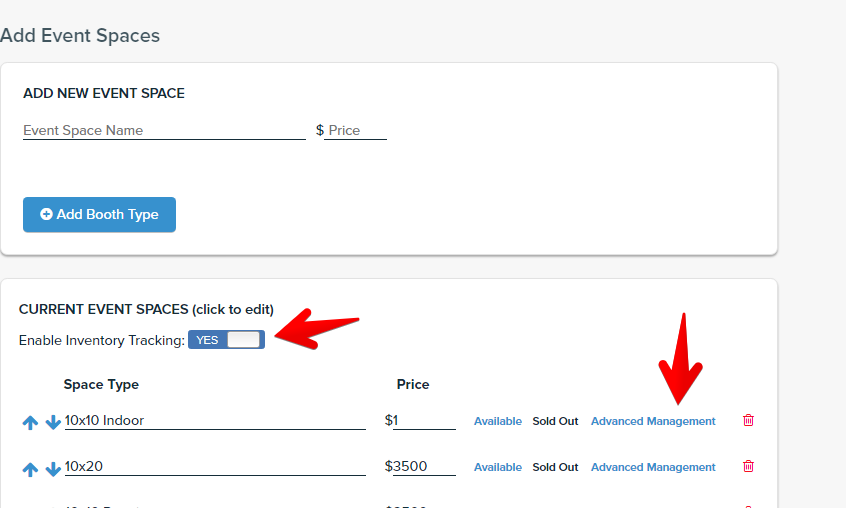 Selecting the "Advanced Management" link next to a particular booth type will open the inventory interface for that booth type.
If you select "Add Booth" it will add a blank row with columns for "Number" and "Alternate Title", if you select "Add multiple Booth" it will ask how many you want to create then will create that many of the same rows that using Add Booth did.

You can assign whatever unique value you want as an identifier for that booth in the Number column.
The Alternate Title is for internal use only, it will not display anywhere else.
The system will automatically keep track of how many booths you have added to each type and will keep track of that for your inventory amount. You can also opt to have the remaining inventory displayed to the Exhibitors when they go to check out.
To do that just set the amount you want to start displaying the inventory at. This helps Exhibitors who may be on the fence realize that the booth type they were eyeing may soon be all taken!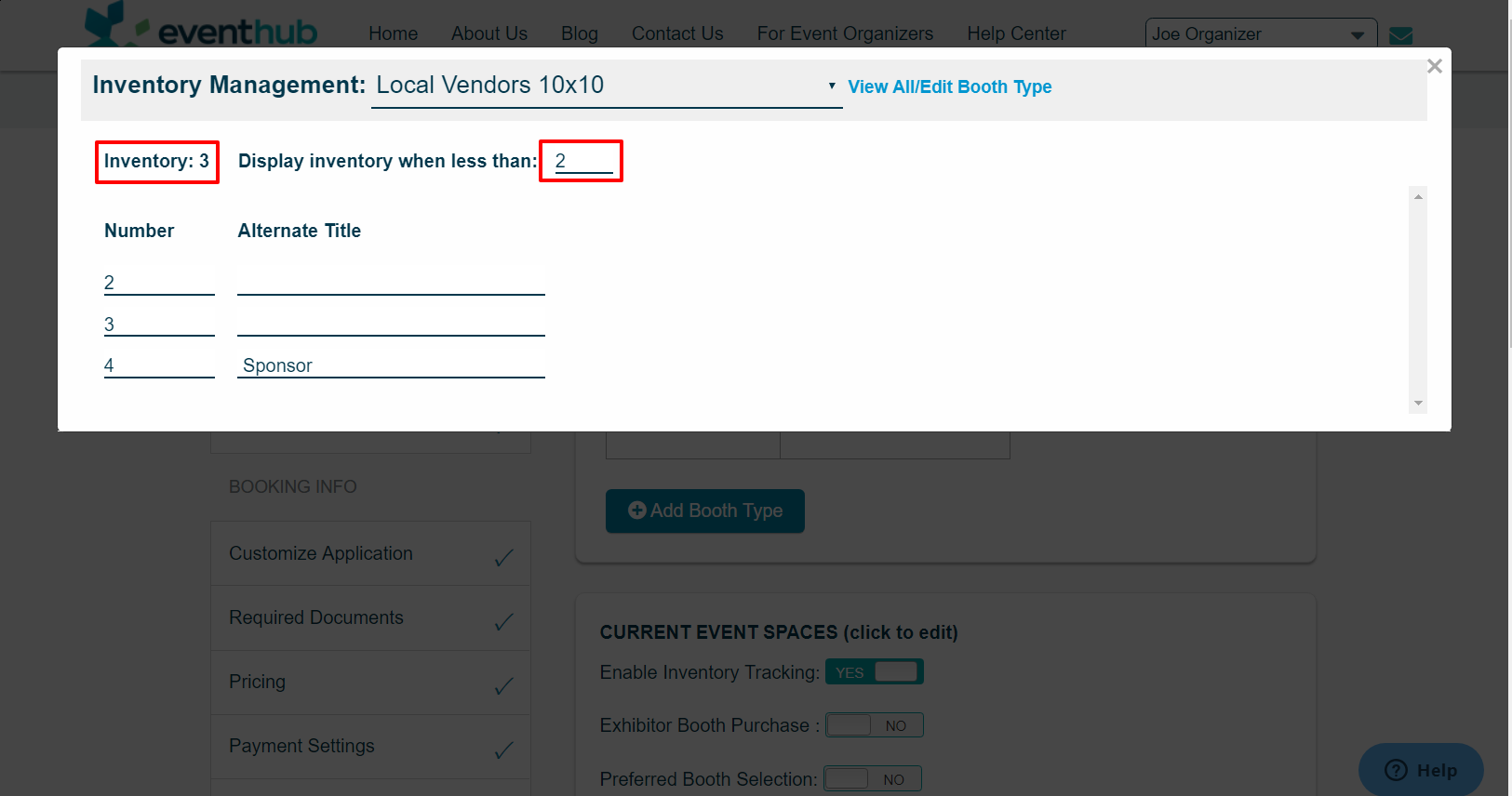 In the example above since there are 5 booths added to this 10x10 Indoor space, then once 5 orders have been approved for that space it will no longer accept orders for that type of booth, instead letting them know that it is sold out.
If you would prefer to work on all your booth types at once you can do this with the "View All" button located in Advanced Management. This will allow you to add booths to different types all at the same time. To change what type of booth is set to a row just select the name under Booth Type and a dropdown will open for you to select from.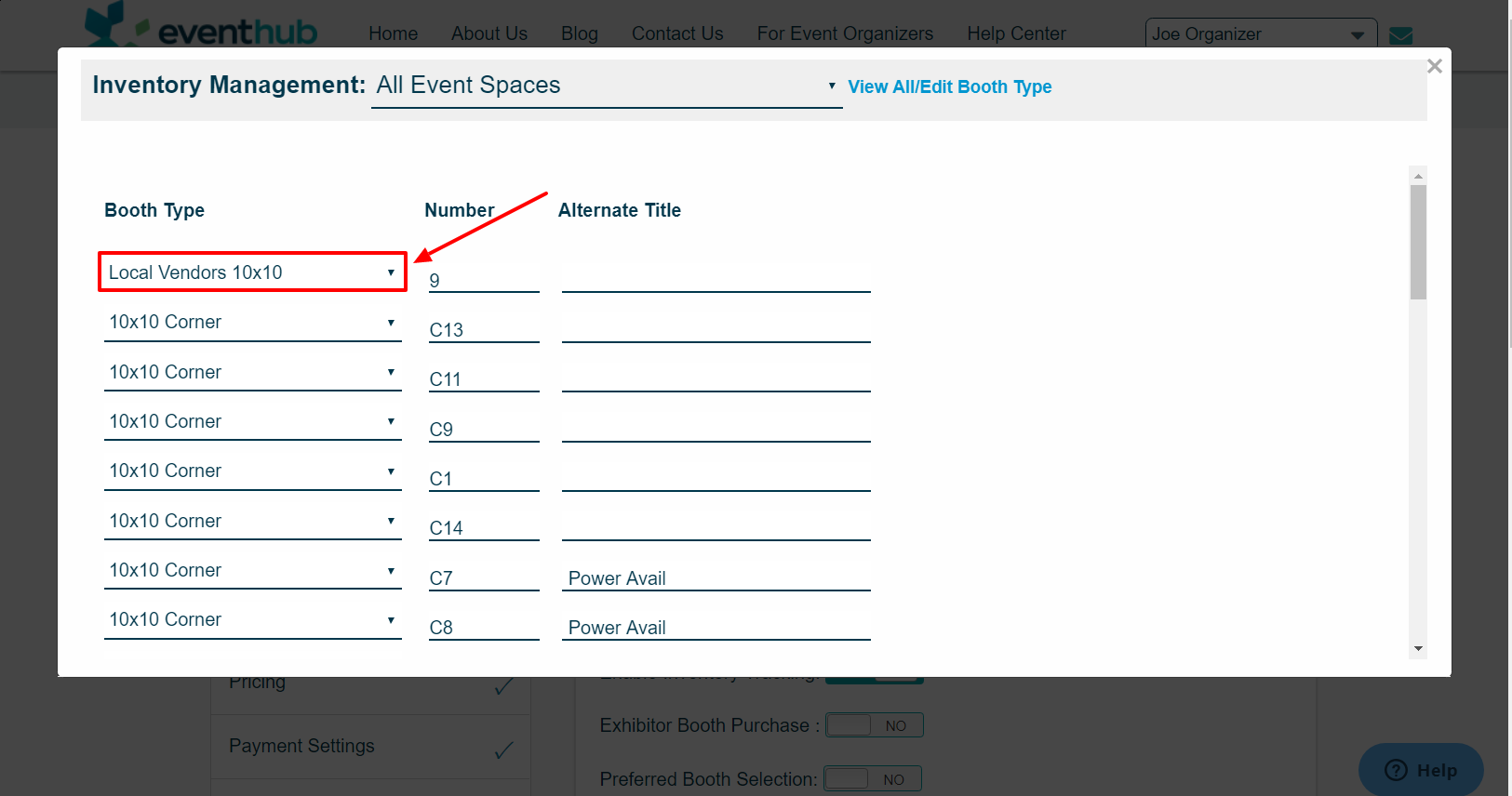 If you accidentally add a booth you don't need, just select the red trash icon to delete it.
Be sure to select "Save Changes" when you are done!