Add-ons can be created or edited from the Event Wizard, you can access the event wizard as part of creating a new event or by clicking the "Edit Showcase Page" link next to your existing event.
Once you are in the wizard you should navigate to the Pricing section and click the "Add/Edit" button located under the "Add-Ons" section.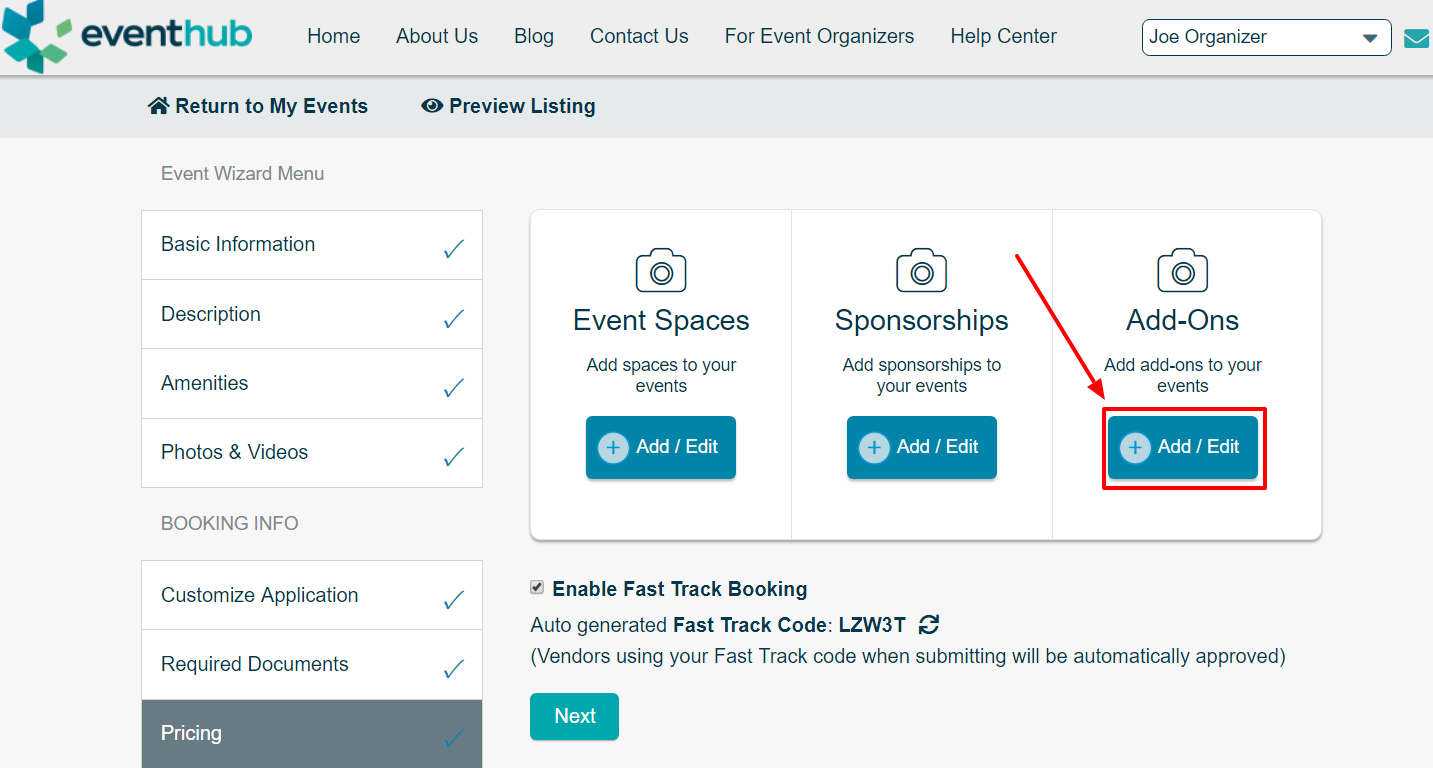 After clicking "Add/Edit" you will be taken to the Add-ons page. At the top of this page you will be able to select the category your add-on belongs to. After that you can give it whatever name you like, as well as set a price for it. After you have done this just click the "Add" button to add this Add-on to your event!
After an Add-on has been added it will be displayed on the bottom section of the page with the name you gave it as well as the price you selected.
You can also edit existing add-ons by changing the name or price and hitting the "Next" button.
If you have multiple Add-ons you can reorder them by clicking the arrows next to their name.
You can also delete an Add-on by clicking the red trash icon located at the right end of the entry.
After making whatever additions or changes you like you can save the add-ons by clicking the  'Next' button located on the bottom left of the page.