To review the changes made to your order by the event organizer, you need to log into your eventhub.net account and click "Mange Order" button for the event you are working on to access the order summary.
Screenshot of an example order for you to reference:
​
​

Then click the "View Order Details" button (located in Step 2) to see what changes were made.
Screenshot of an example order for you to reference: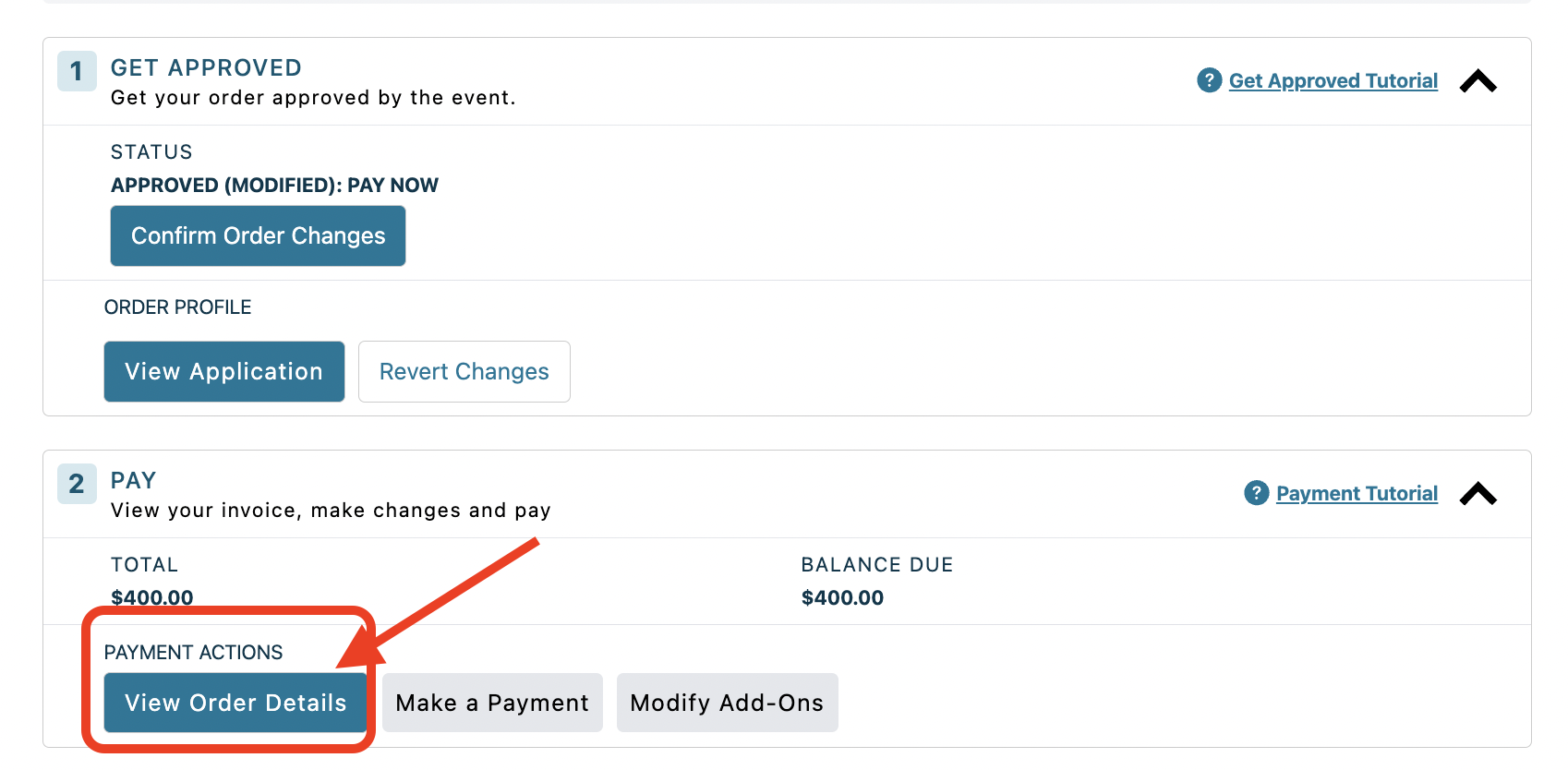 Once you have reviewed, click "Confirm Order Changes"(located in Step 1) on your Order Summary to accept. 
Screenshot of an example order for you to reference:
​
If you have forgotten your password, you can reset your password by clicking "Forgot Password?" when logging into EventHub and triggering a reset. Be sure to check your junk/spam and promotion boxes if the email doesn't arrive to your main inbox as messages from noreply@eventhub.net often get filtered (we hate when that happens). ​
View Order History
Click the Order History link to pull up the order's invoice history (located on your order details)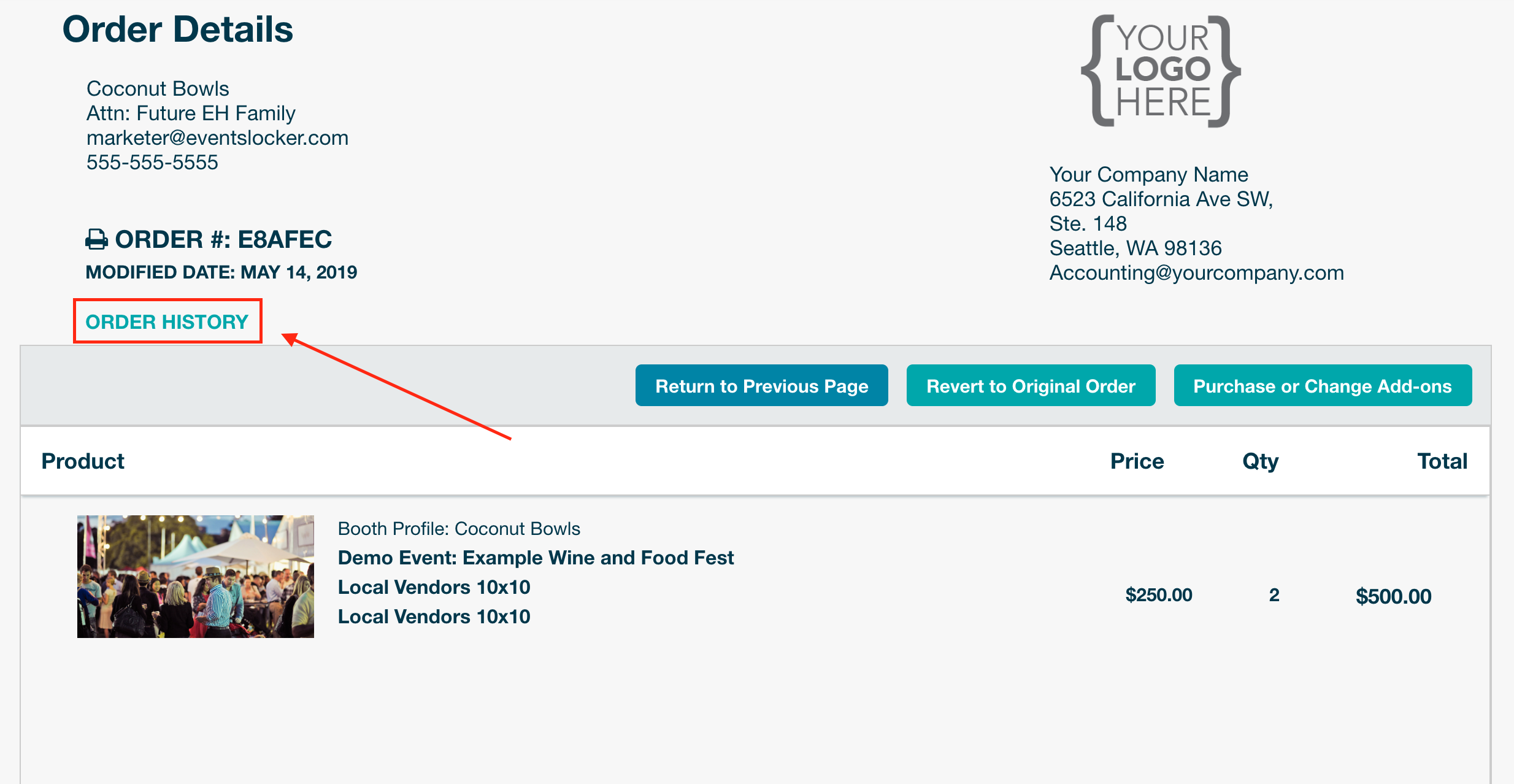 This will open a pop-up where you can select the previous order number to open a new tab with the order's old (pre-modified) invoice.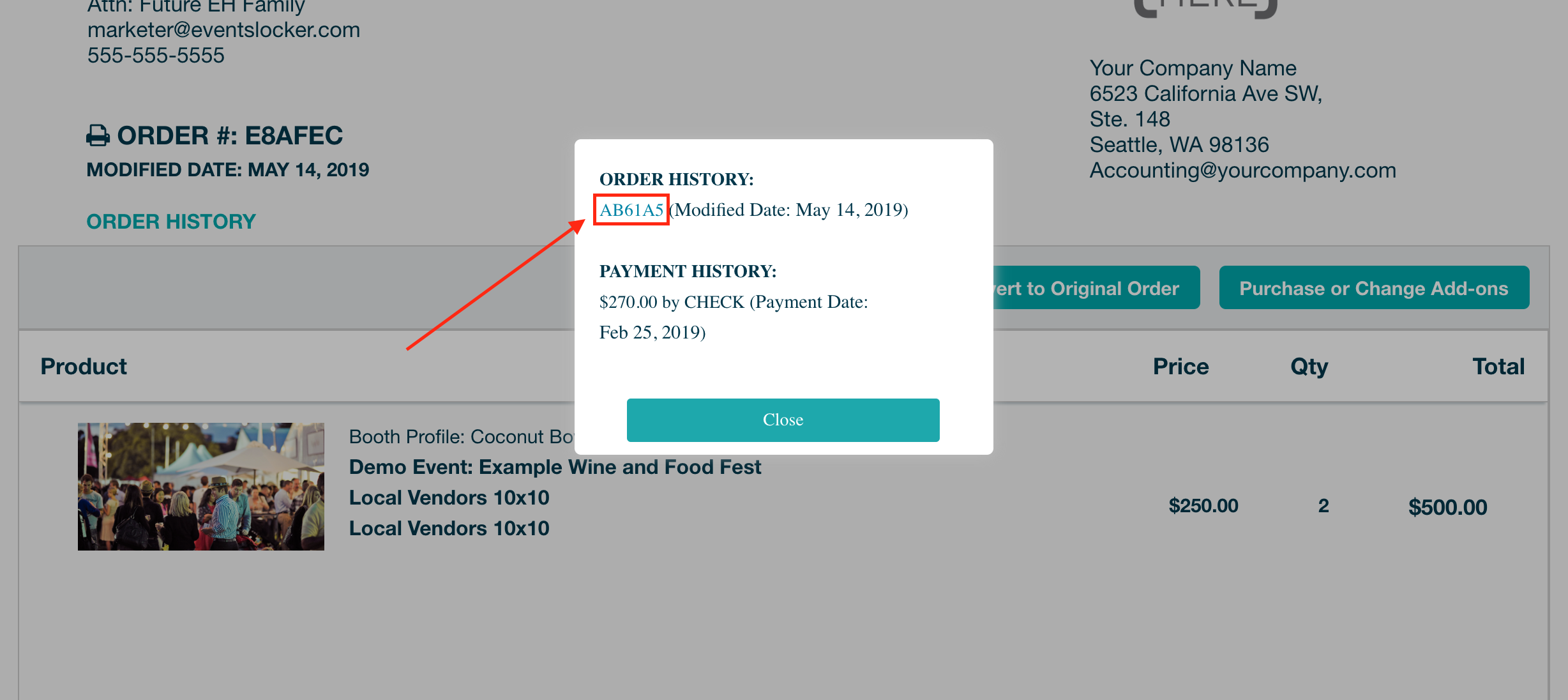 You can now toggle from one invoice to the other to see what changes have been made.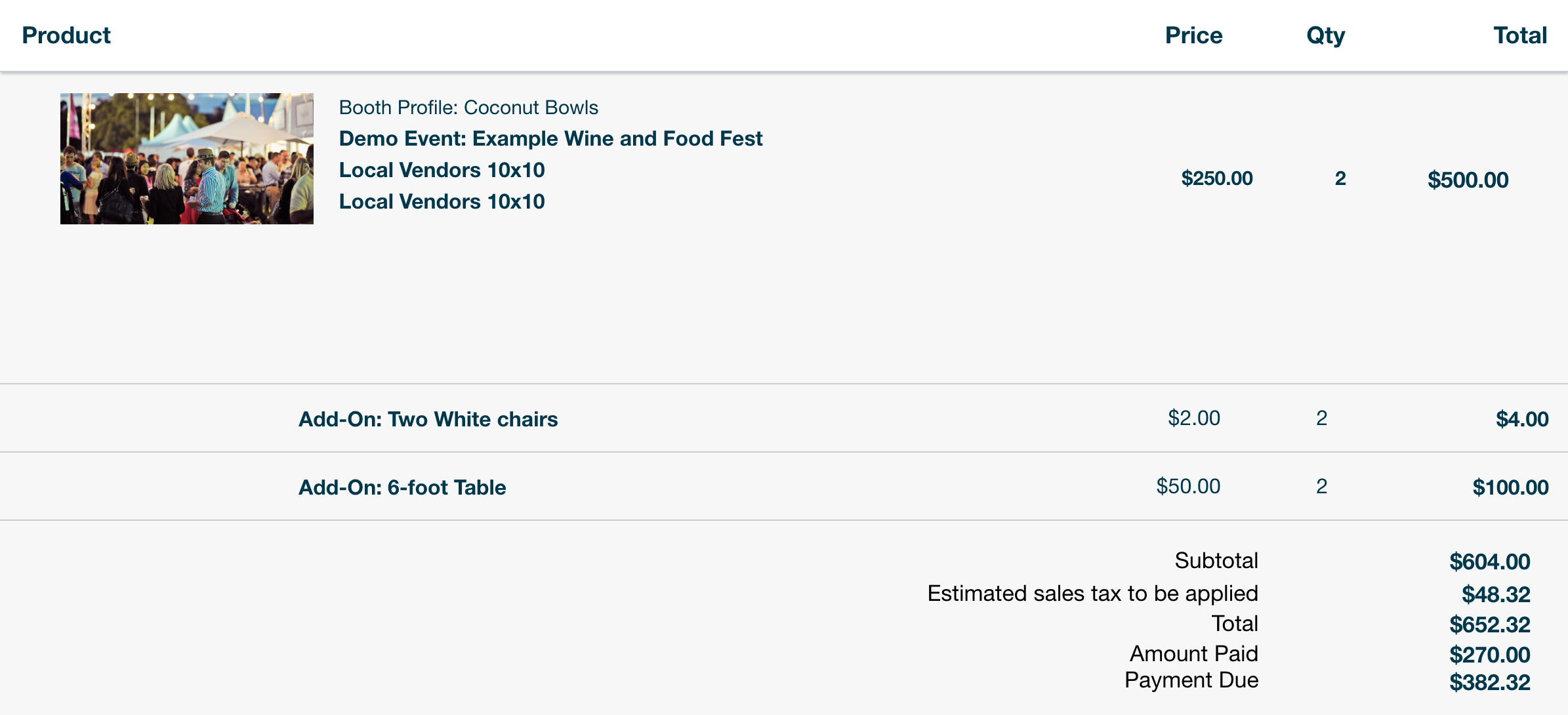 Process Remaining Balance
If further payment is needed after confirming order changes, your order status will change to "Approved (modified): Pay Now". Process the remaining payment via Step 2 PAY section.
If no payment is needed, your status will say "Accepted: Paid".
Should the order modification result in a positive balance, you will receive a refund for the difference and your status will reflect "Approved: Pending Refund".
If you have any questions regarding your order, please reach out to your event organizer by selecting the blue button "Message Event" in your Order Summary box. This message goes directly to the event!
Screenshot of an example order for you to reference: