If an order needs to be modified then you can initiate that by selecting the View/Modify Order link located in the exhibitor's Order Summary.

This will take you to the order invoice where you can select Modify Order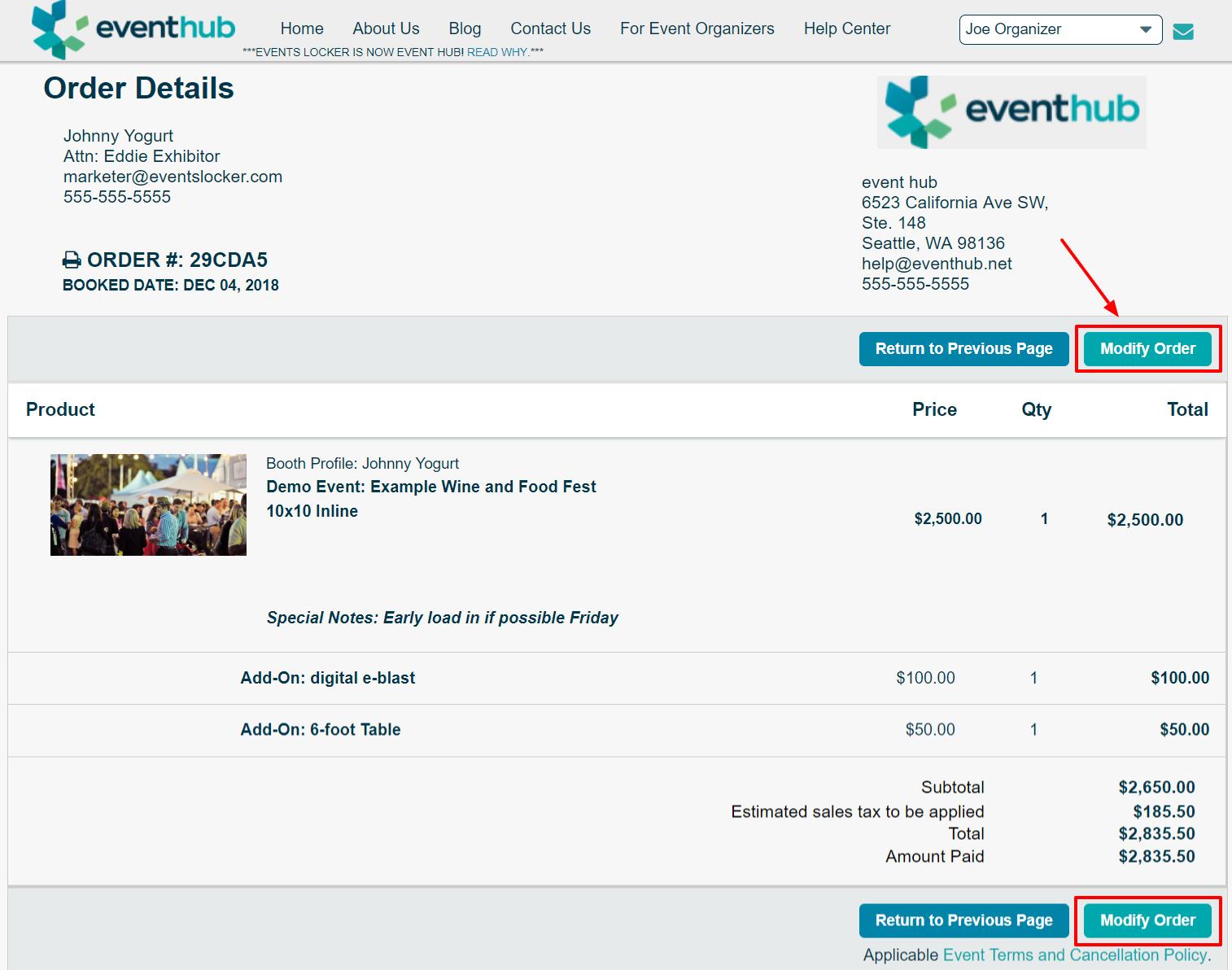 You will proceed to step 1 of the order modification. Here you can:
1. Change Booth type
2. Change the Price
3. Change the Quantity of booths
4. Add or remove Add-ons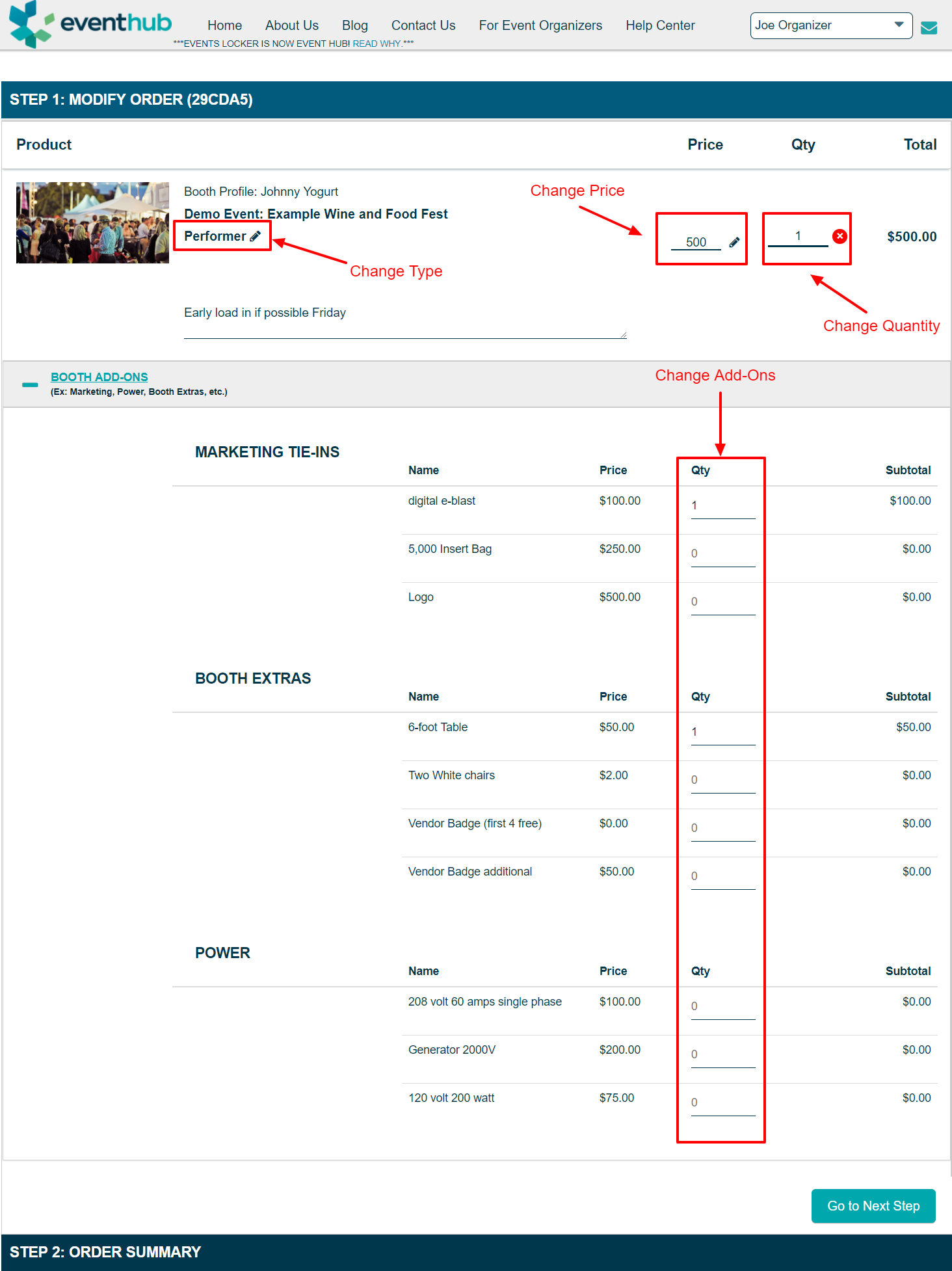 When you are finished with Step 1, select the "Go to Next Step" button on the bottom right corner.
This will take you to the payments page where you can review the changes. You can also:
1. Apply a promo code
2. Mark the order as paid (NOTE: This sets the ENTIRE order as paid)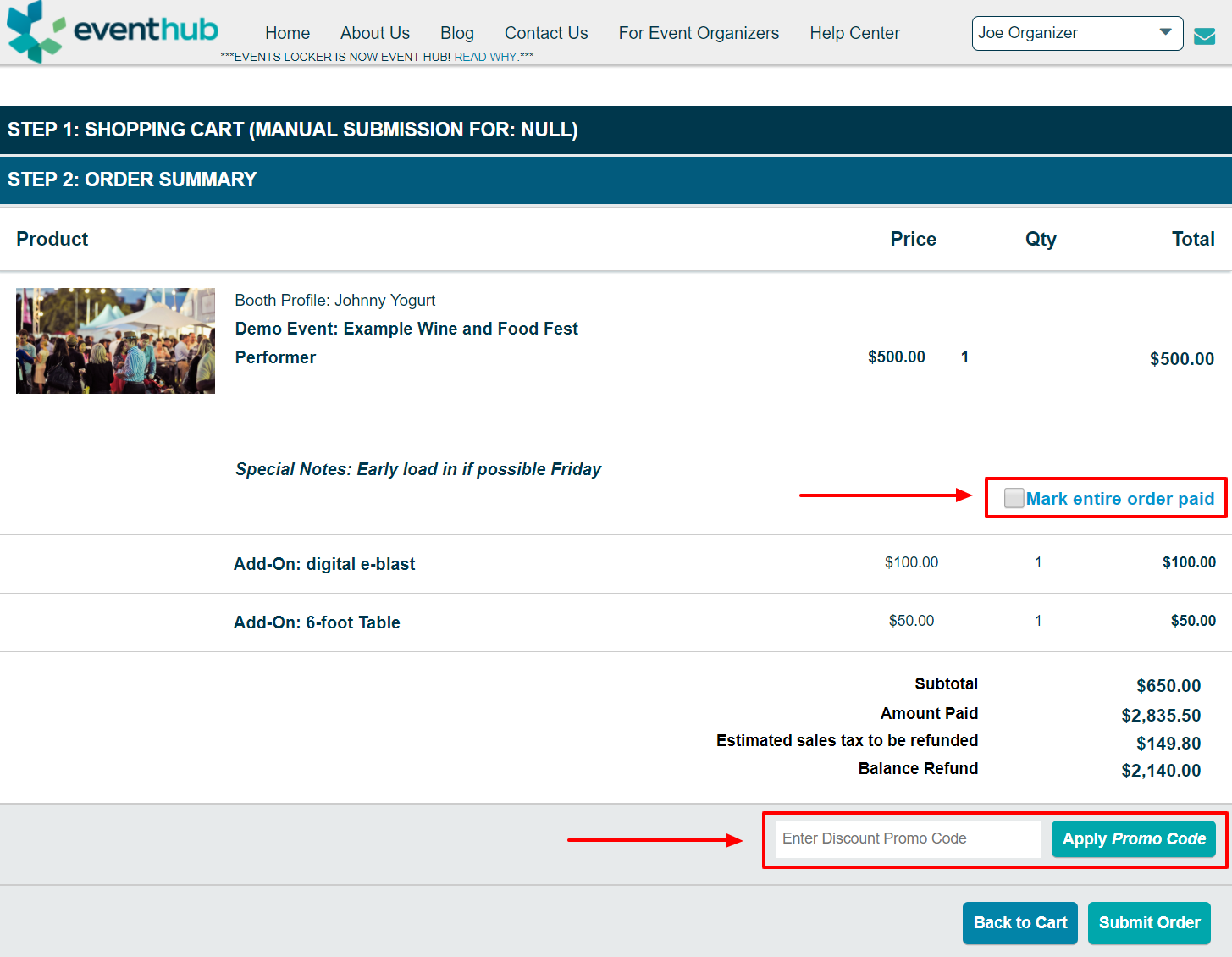 When you are complete with the modifications, select Submit Order.
At this point, the order's status will be Pending Exhibitor Confirmation. So that the exhibitor can review and accept whatever modifications you made. The exhibitor will automatically get an email notifying them that they need to review and confirm their order.

After the exhibitor has approved the changes the status will change depending on the modification:
1. If no payment adjustments are needed then the status will be "Approved".
2. If new payment is needed, the status will be "Pending Payment (modified)". The exhibitor can submit remaining payment from their side.
3. If a full or partial refund is due, the status will be "Pending Refund" and you will need to send them the adjusted amount by mailing a check or through your payment gateway (if they paid by credit card) and via the Refund tab you can update their refund status. After you have sent them the refund you can mark the refund as paid from your Refunds Tab.
Please note: exhibitors can only modify add-ons. Any other modifications will need to be made on the organizer's side.