In this article I will detail how you can add an application fee for your event(s) submissions and associate them to all participant categories or specific categories.
1. Go to your event's Wizard Menu, by selecting "Edit Showcase Page"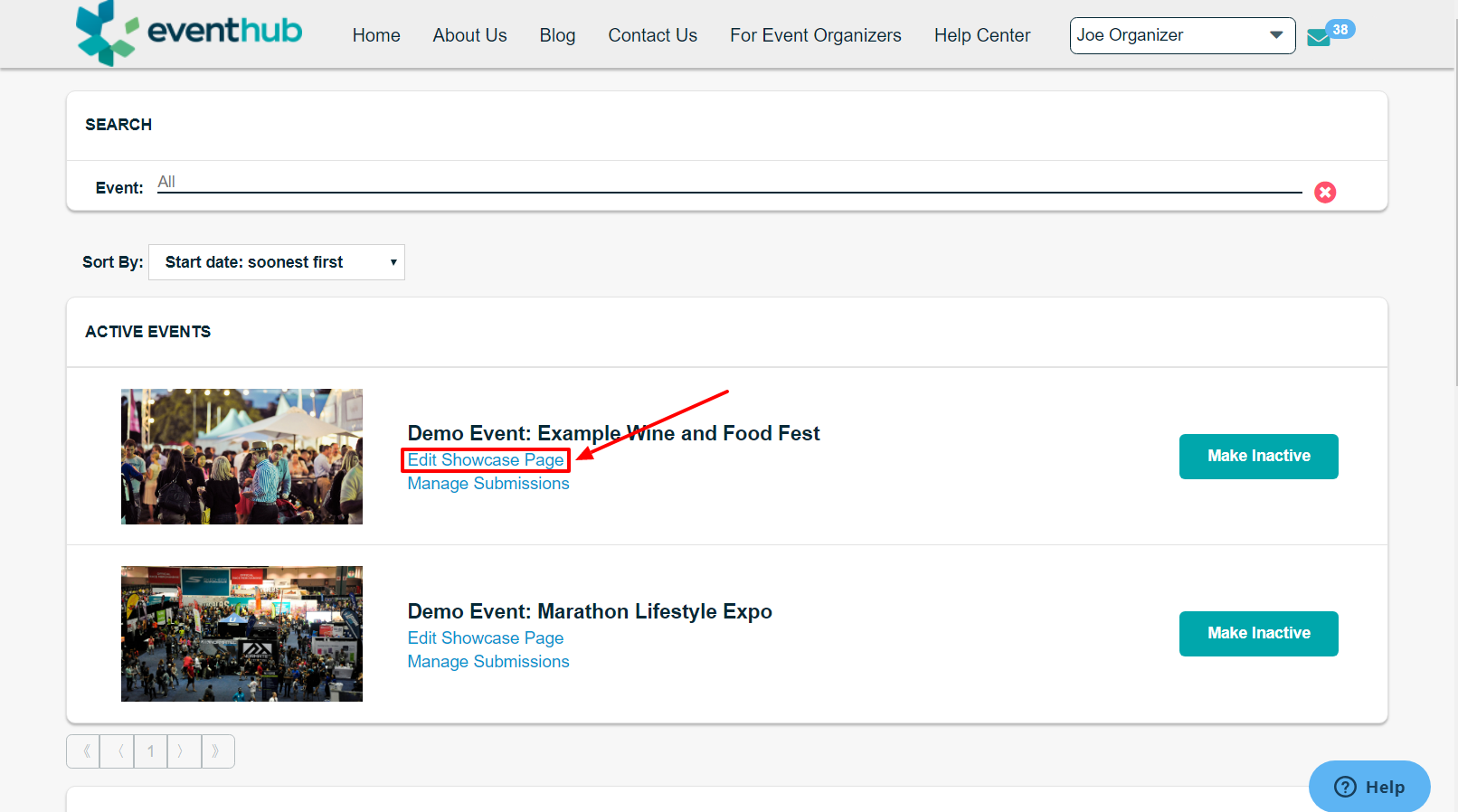 2. Proceed to the "Payment Settings" tab on the left navigation
3. Check the box next to "Enable Application Fee"
4. Once the box is checked you will see a field populate where you can enter the amount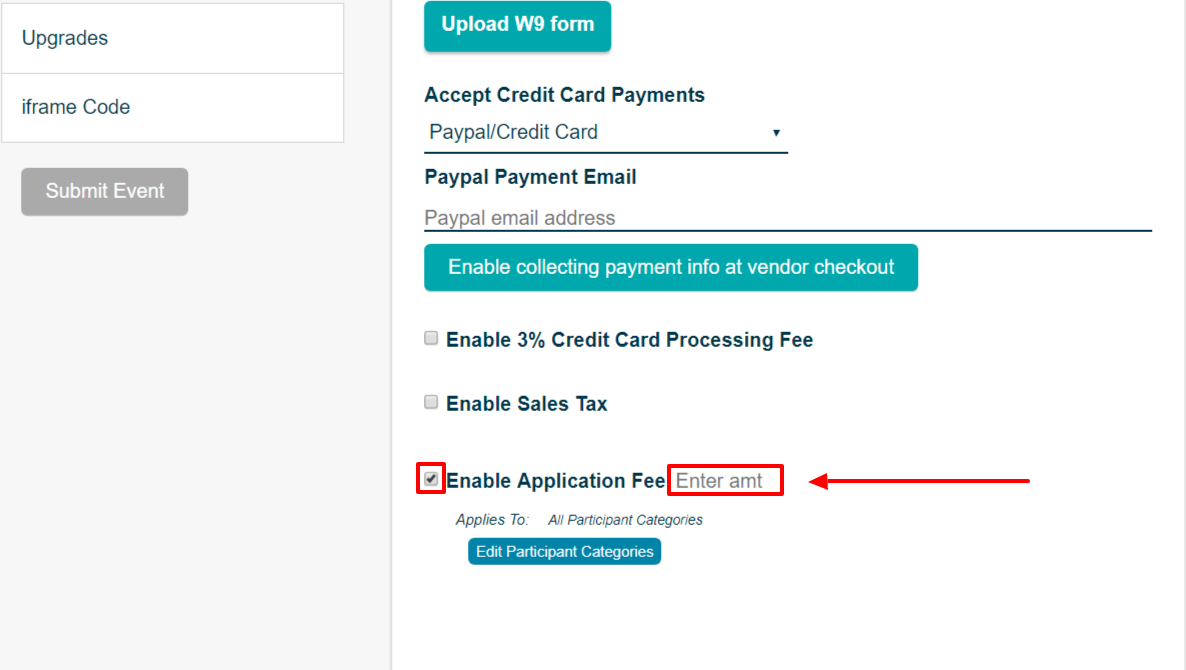 5. You can also select if this fee applies to everyone or specific participants in a particular category by selecting "Edit Participant Category" button. By default, it applies to everyone. When you're done just press the "Save" button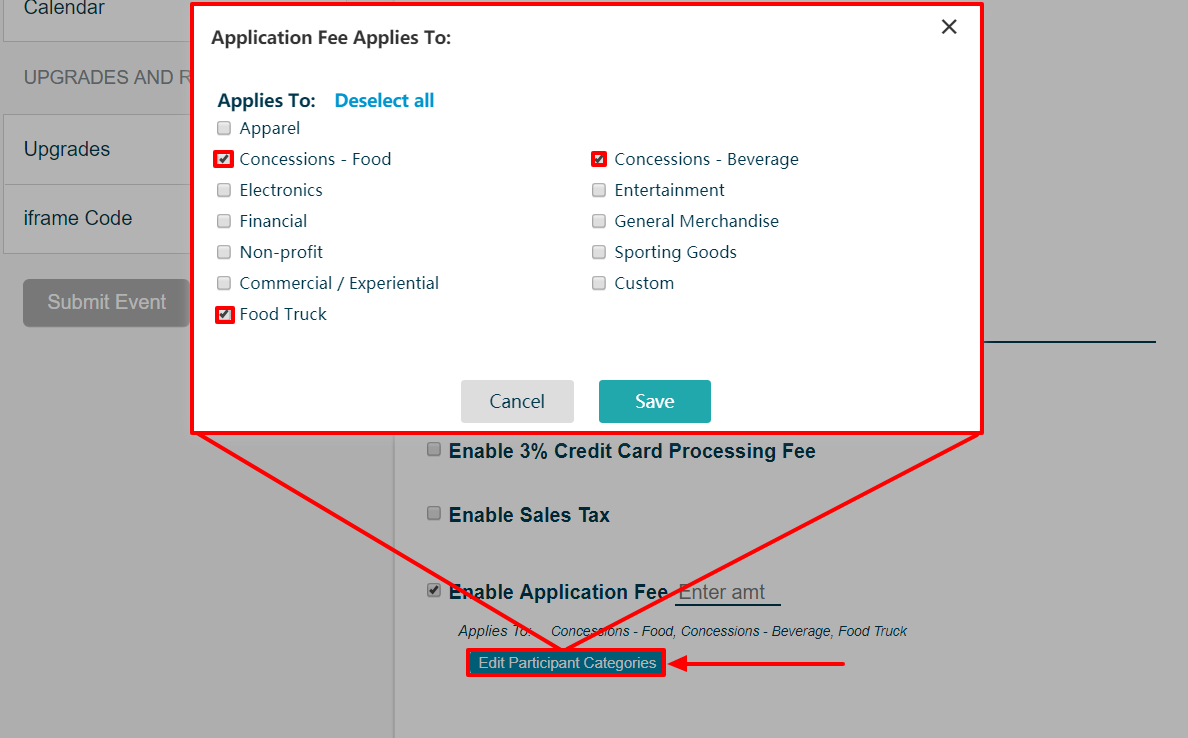 Note, if you have credit card payment enabled, when an exhibitor submits an application, they will automatically be charged the non-refundable application fee and the remaining amount will be processed upon submission approval.
If you need to reject an unpaid order, this will not refund the exhibitor the application fee. If you cancel a paid or unpaid submission (selecting the red "x" icon twice), this will refund the application fee in addition to the total amount paid with the option to adjust the refund amount prior to refunding.