A frequent concern with online payments is how to properly account for sales tax. Fortunately, you can turn on state sales tax for your event with just a checkbox!
1. Go to Edit Showcase for your event.
2. Proceed to the Payment Settings tab.
3. Select the box named "Enable Sales Tax".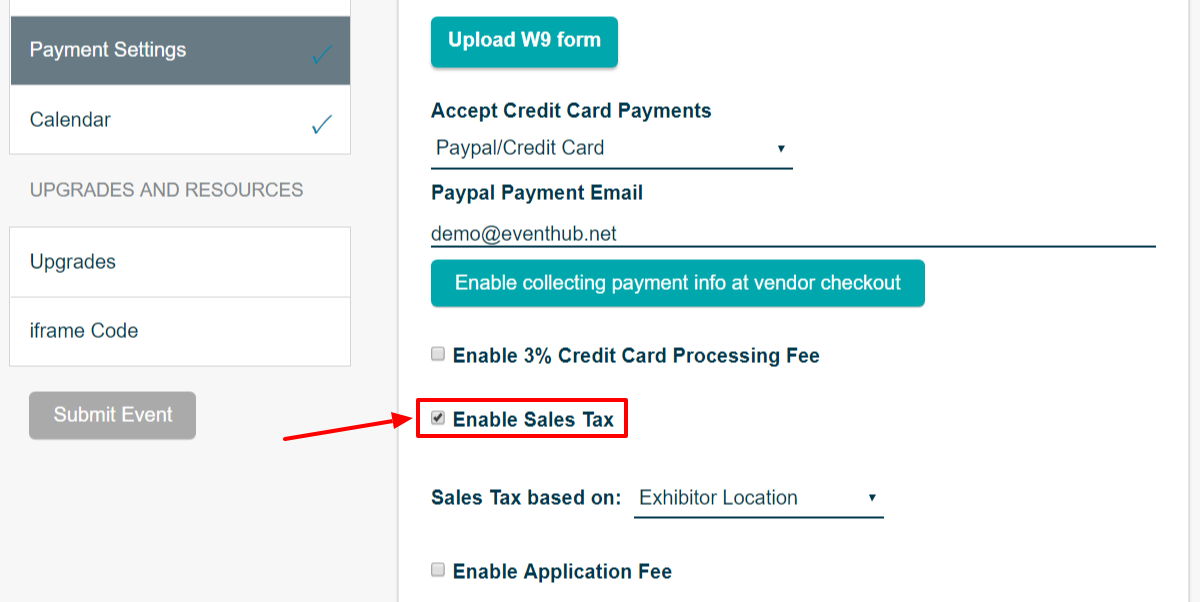 4. Select either Exhibitor Location or Event Location from the dropdown to indicate the reason for the additional fee.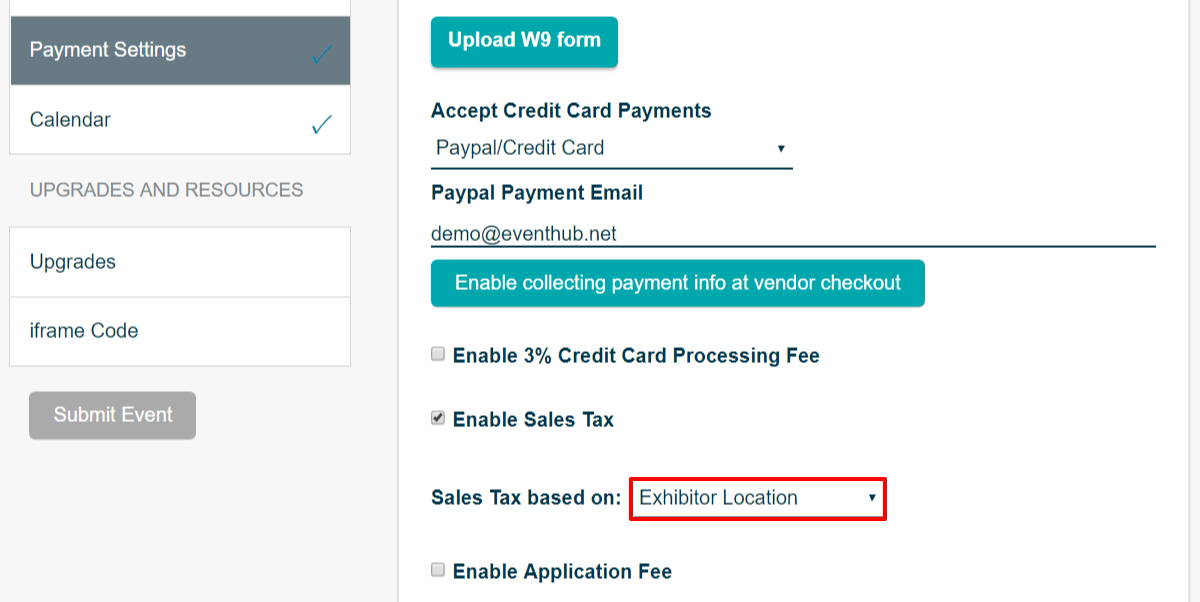 You're done! Now when exhibitors checkout for your event their location will be used to automatically determine the appropriate state tax for them to pay which will be included in their order total.