1. To edit the profile of a vendor after they have submitted a booking first locate that booking within your manage submissions section.
2. Next Click on the "profile link" in their order summary to open their profile.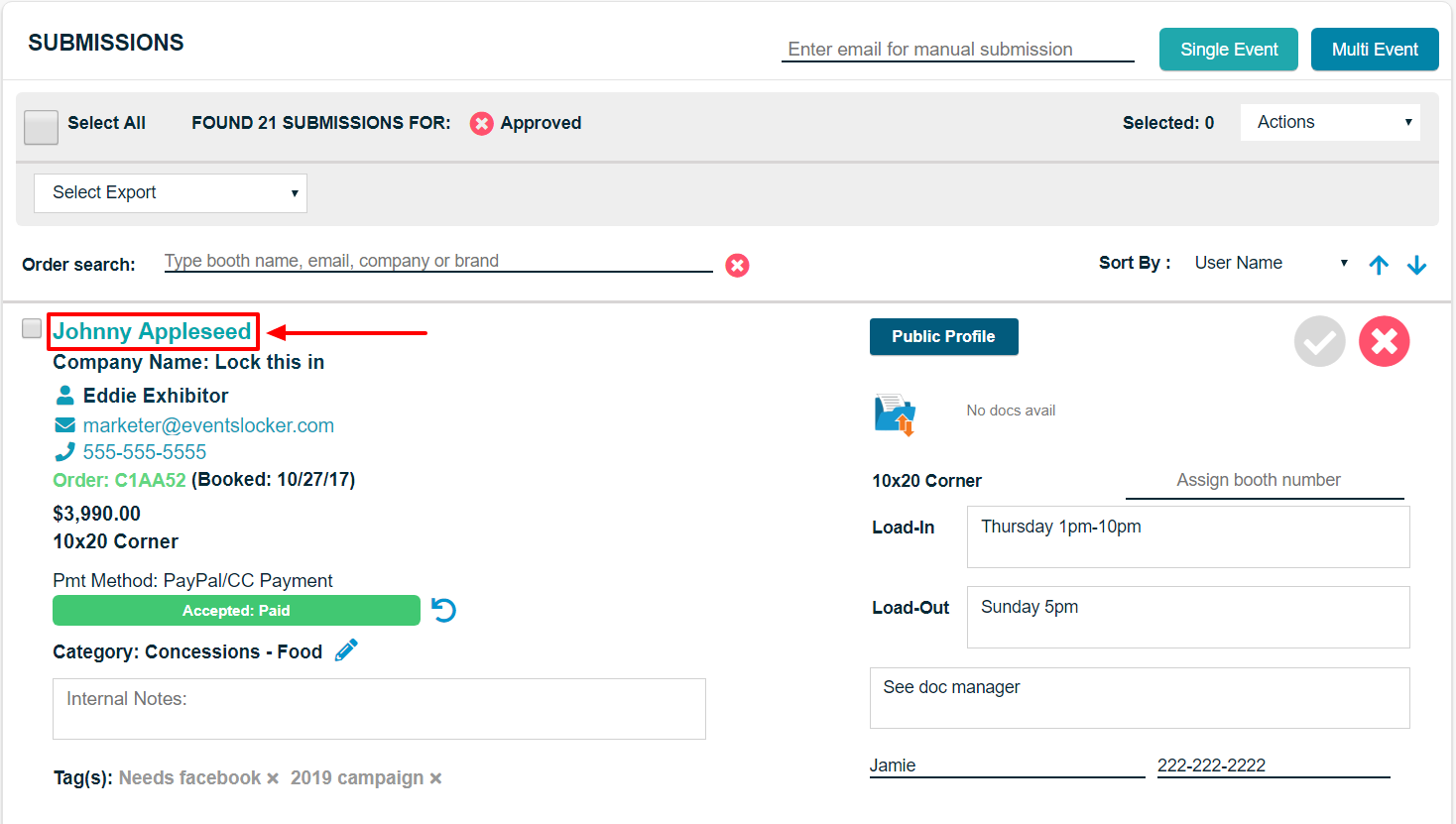 3. After the profile is opened click the pencil icon at the top left of the profile, this will open the profile editor.

4. Make any changes you want to the profile and then click the "Update Booth Profile" button to save the changes.