Go to the Order Summary you wish to add or modify add-ons for and click the View/Modify Order link. This will take you to your Invoice.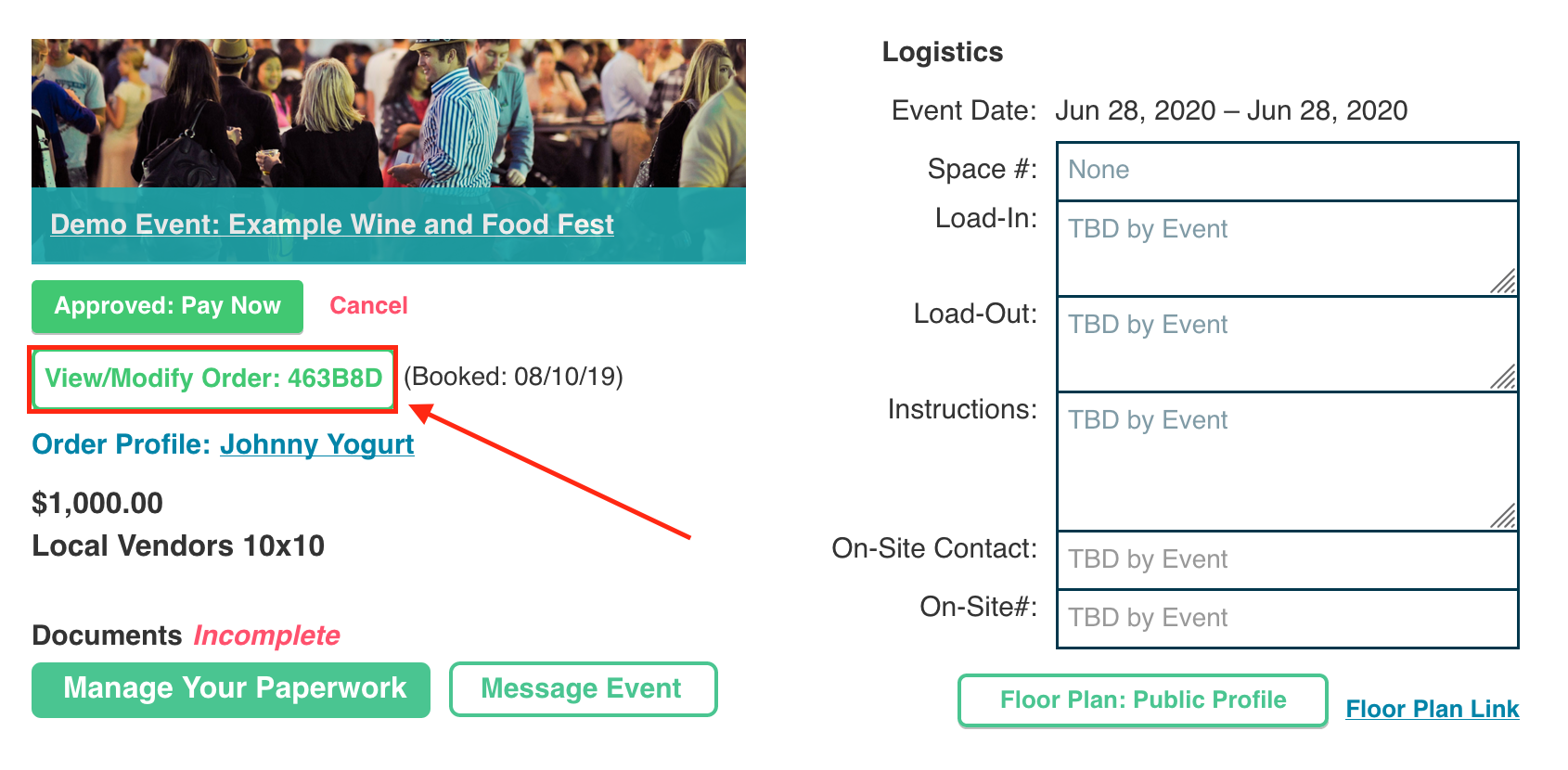 Click the Purchase or Change Add-ons button on the top or bottom right of your Invoice.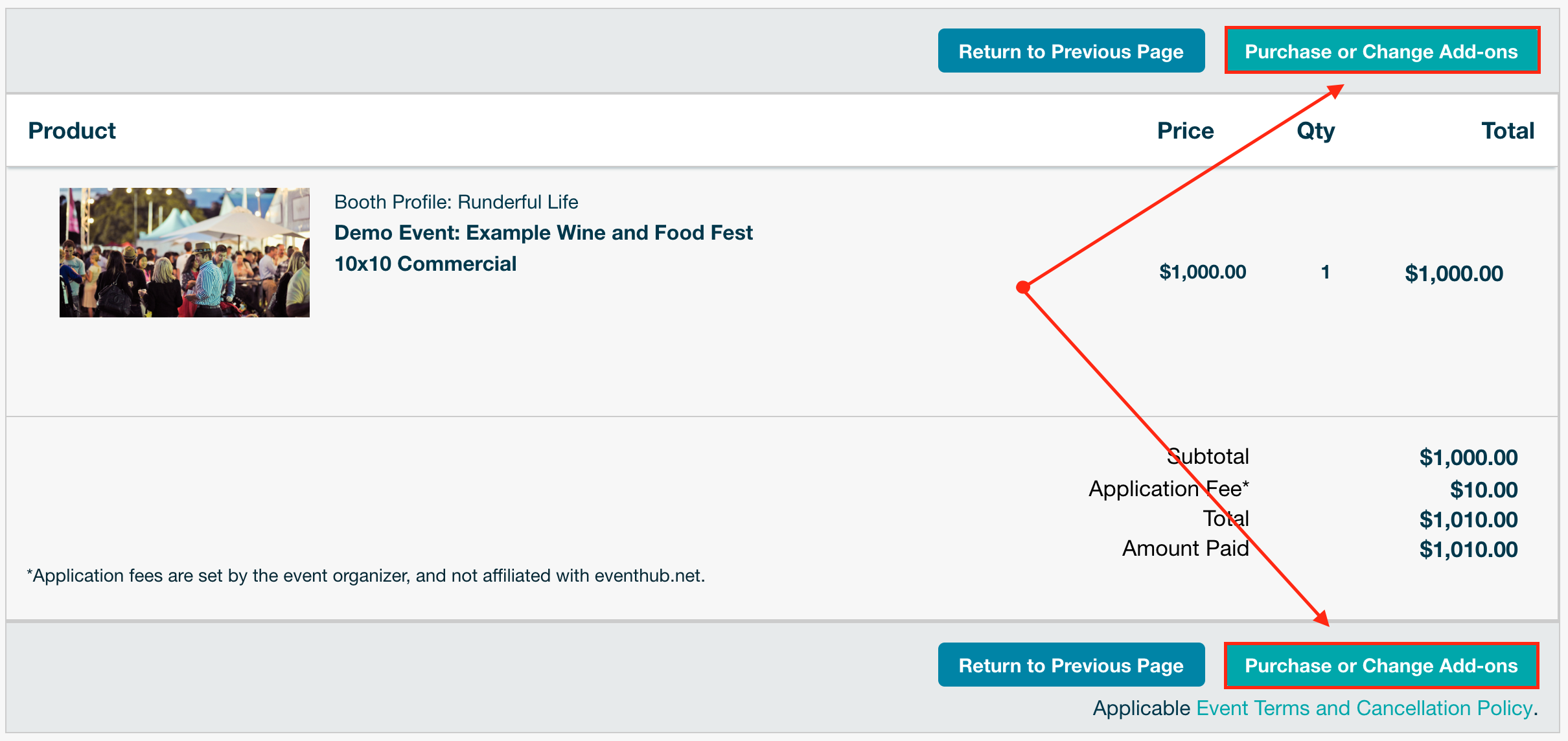 Enter the number in the Quantity column for the add-ons that you wish to modify or add.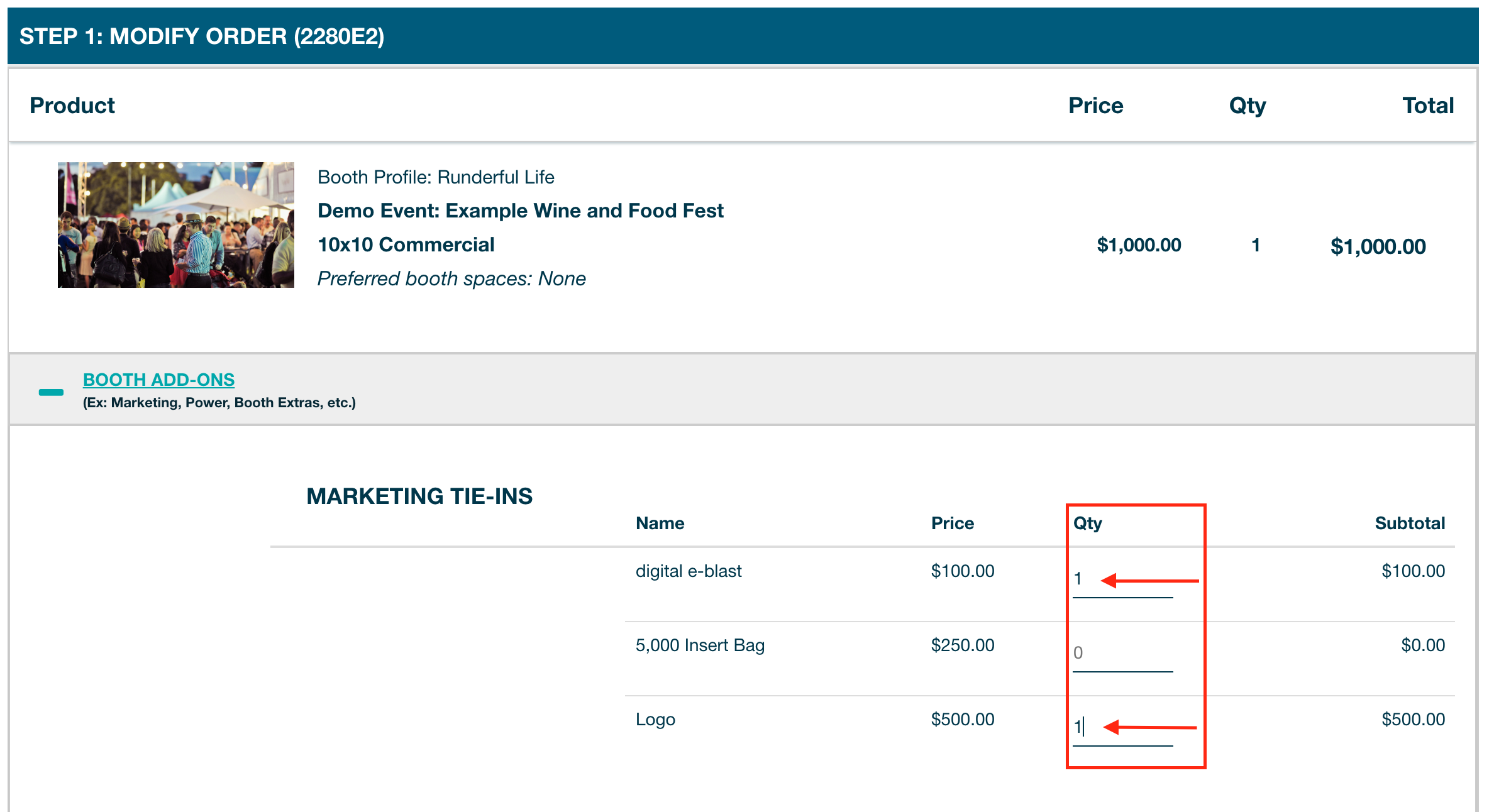 When you are finished, click the Go to Next Step button on the bottom right.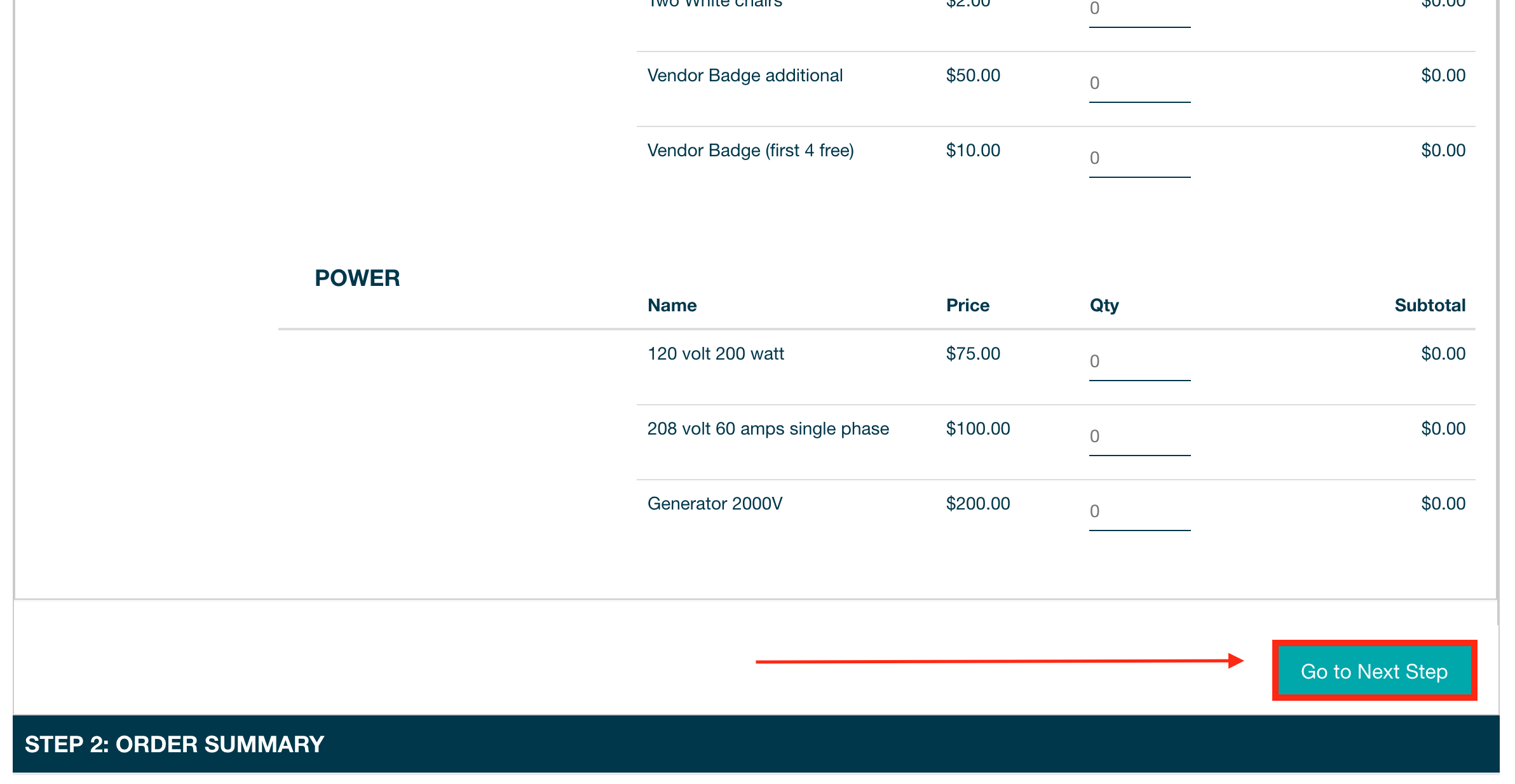 An Order Summary will be created of your modifications for review.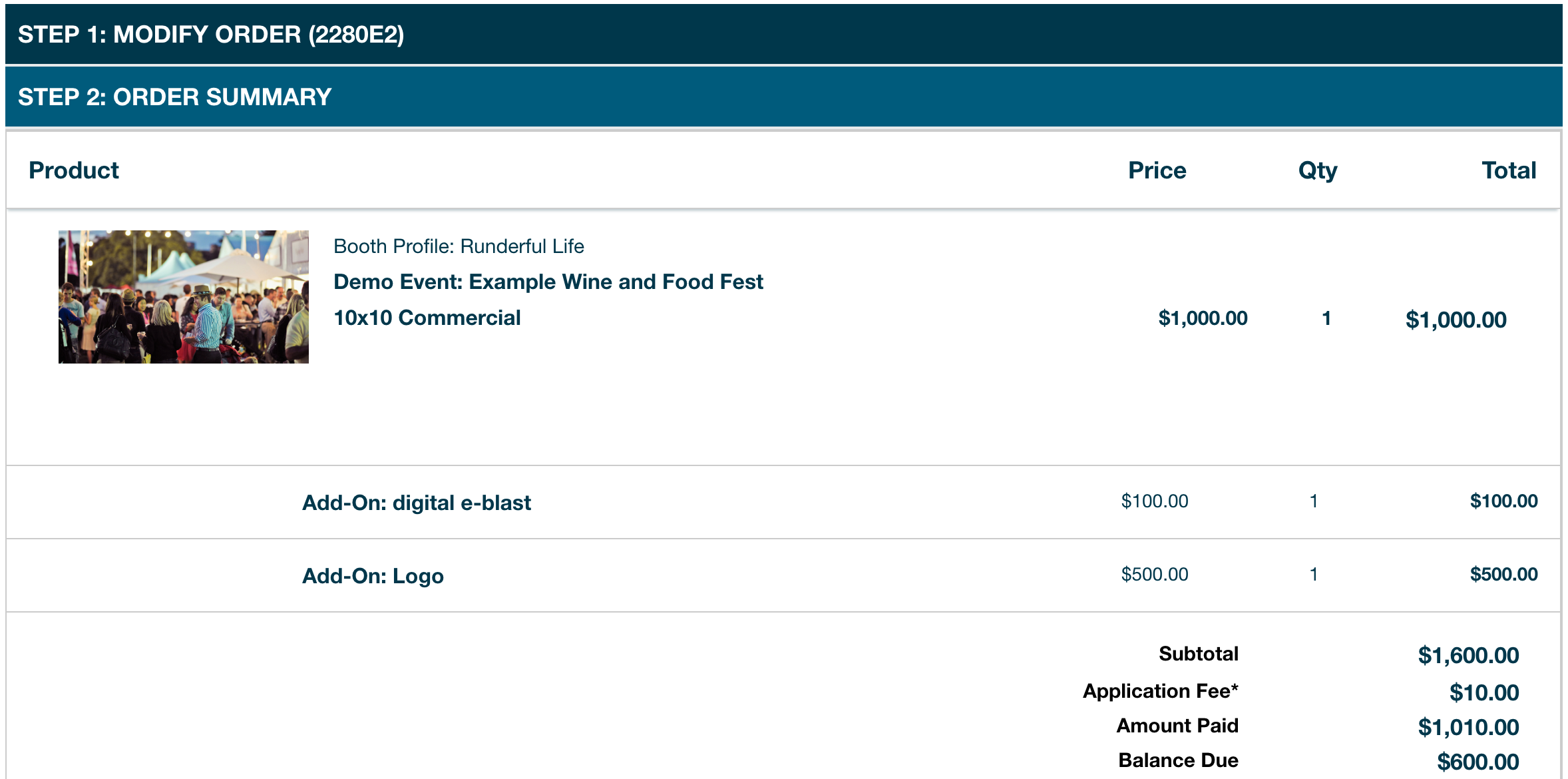 Click the Submit Order button when you are ready to finalize your modifications. Your request for modification of booth add-ons will then been sent to the event organizer for review. Once approved, you will be requested to process the payment.