To cancel an order, start by going to the Order Summary for the order you wish to cancel.
Next to your Order Status, you will see a red Cancel button. Once clicked, there will be a popup confirming your choice to cancel. Keep in mind that the Terms and Cancellations that you agreed to during your checkout process apply.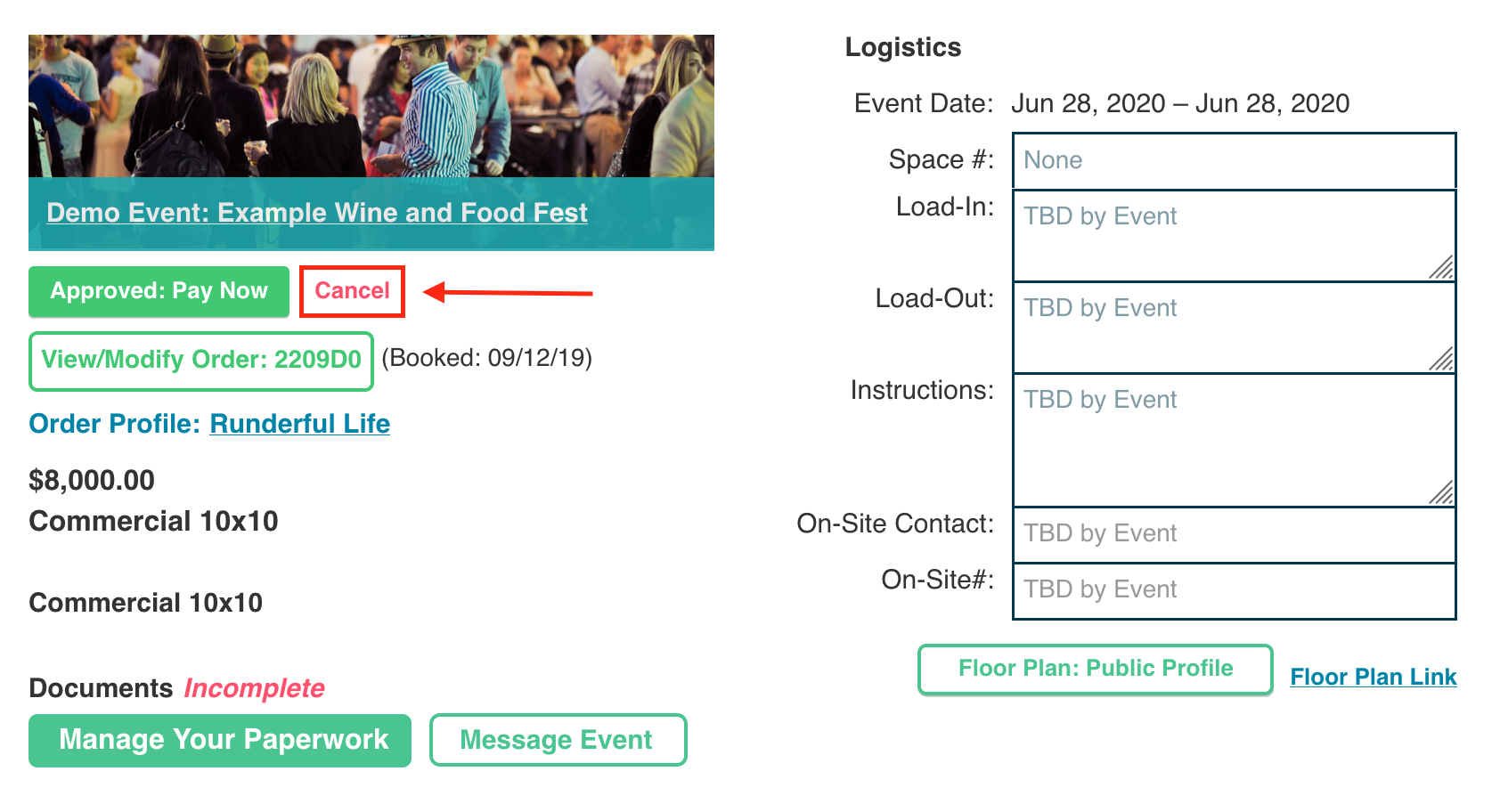 The result of cancelling an order depends on the order's status at the time of cancellation:
Needs Approval
If the order is still pending confirmation from the event organizer, then cancelling the order will immediately set your status to cancelled and does not require approval from the event.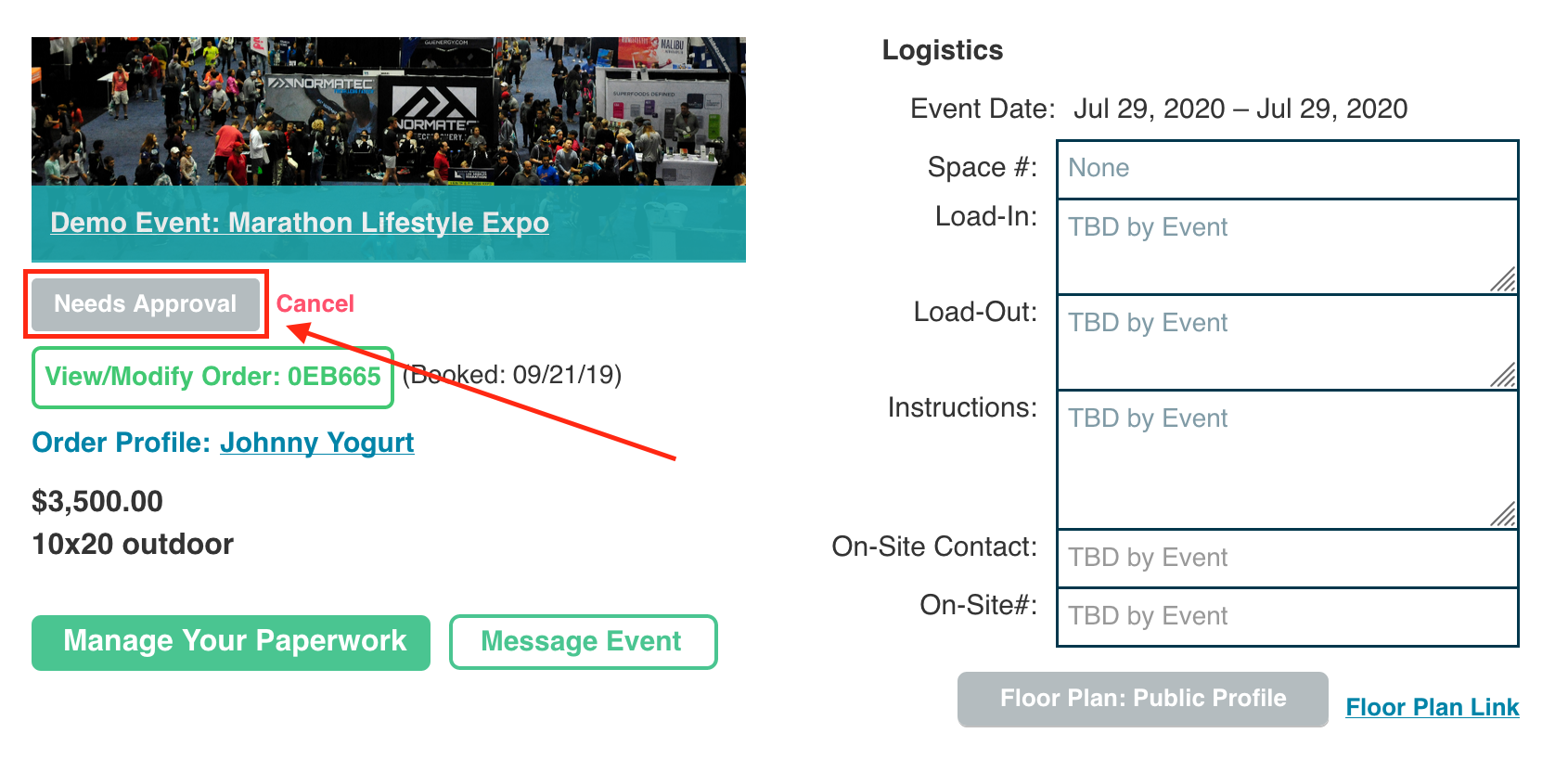 Approved
If you have already completed payment for the order, the event will need to accept the cancellation as per their Terms and Cancellations acknowledged during your checkout process.
If the event organizer approves your cancellation and allows refunds, you will be refunded for the full or partial amount you have paid. Again, terms differ depending on the policy of the event.
Orders paid by Credit Card at checkout then your refund will automatically process back into your account. If you did not pay at checkout or paid by check, then the refund will be sent to you by the event according to their policy.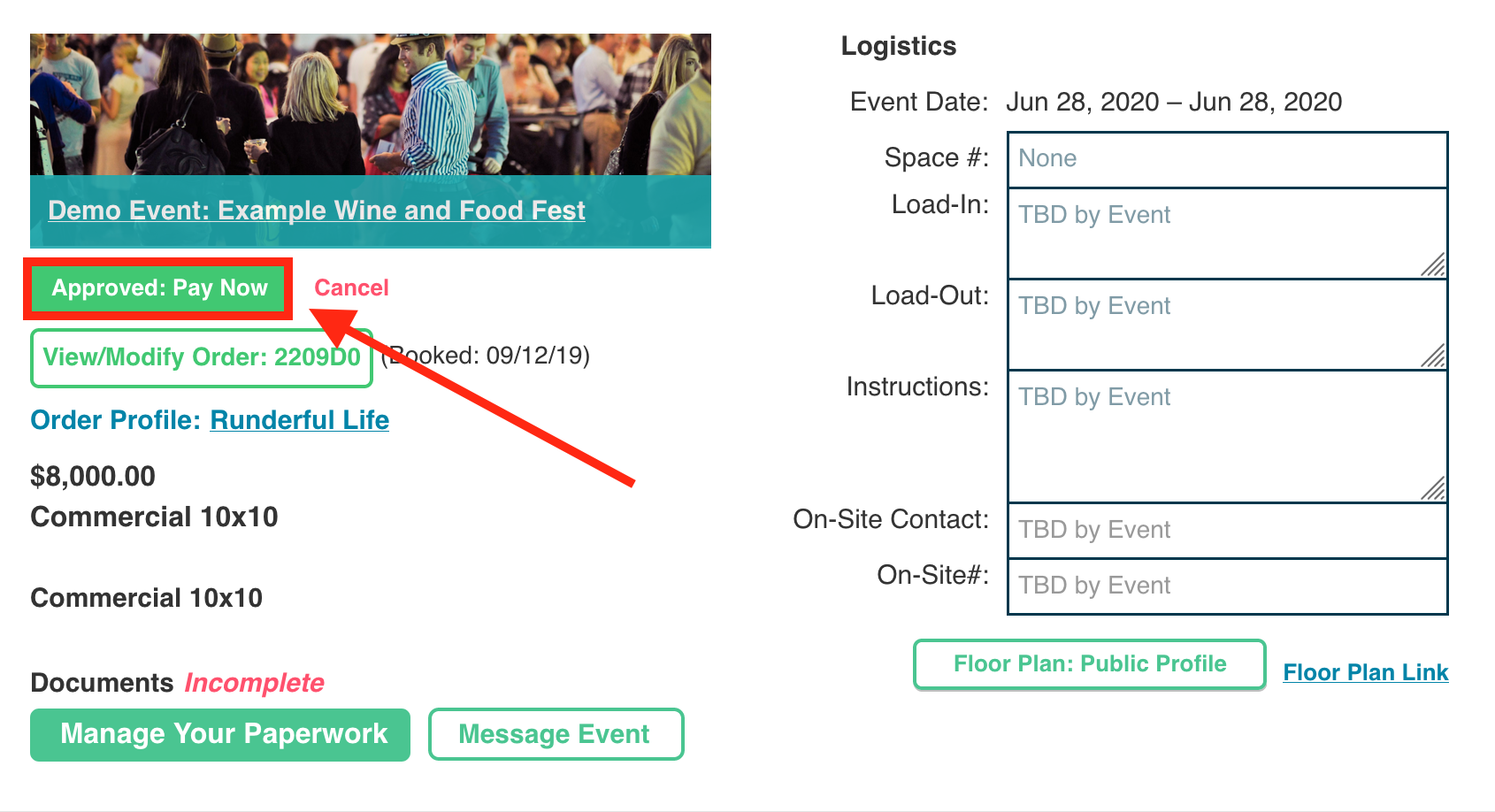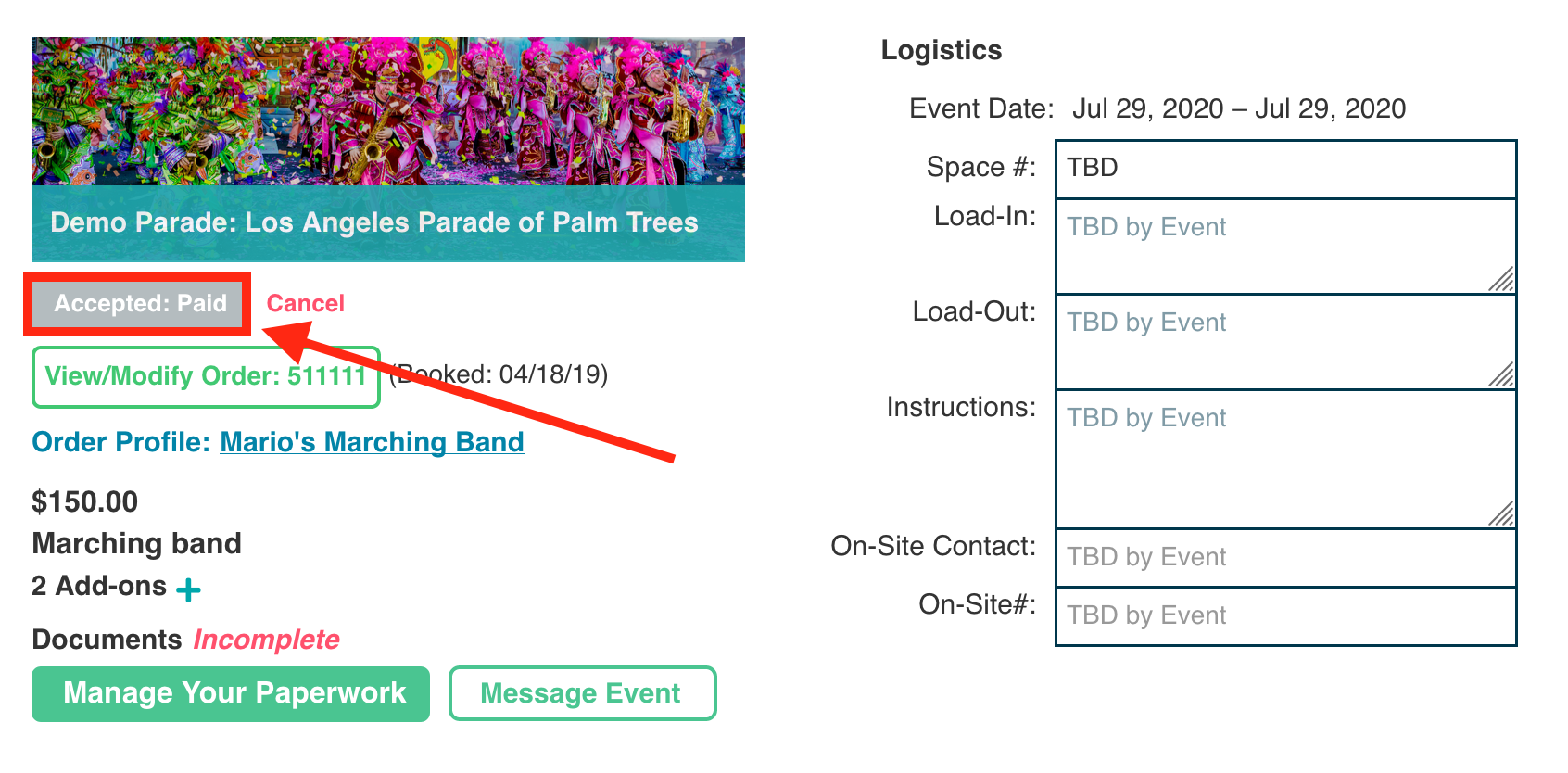 Once you submit your cancellation request, your order status will update to reflect the Pending Cancellation.
What Happens on the Event's Side
Once you select "Cancel", it will automatically request a cancellation for that order from the event organizer. Here is what the cancellation process looks like on from their side:
On the event organizer's dashboard, the order's status changes to "Pending Cancellation".
If the Event Organizer approves the cancellation, the status will be changed to "Cancelled: Pending Refund" if the order was already paid for. Cancellations that have not yet been paid for will update to "Cancelled: No Refund".
Cancelled Order
When the event confirms the cancellation, your order status will update to reflect the change accordingly.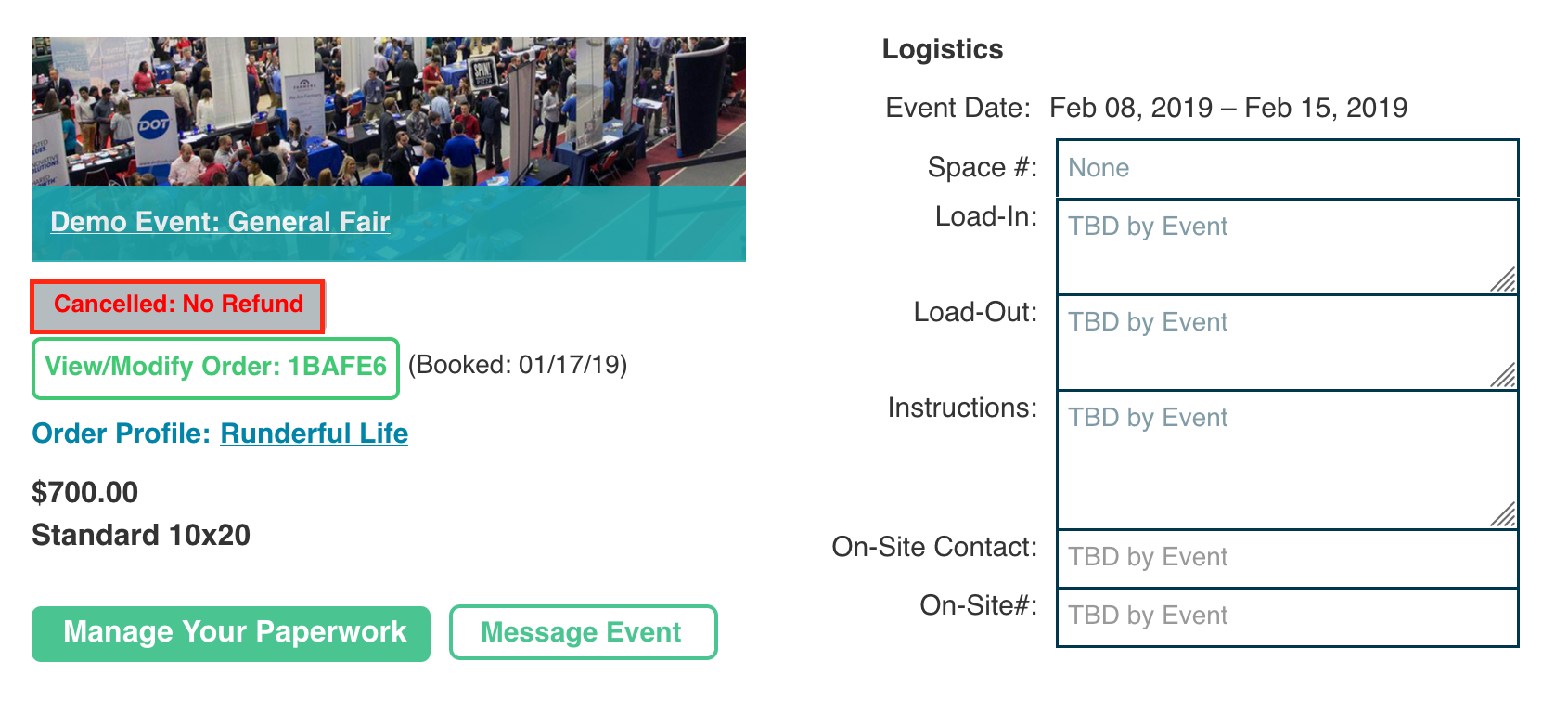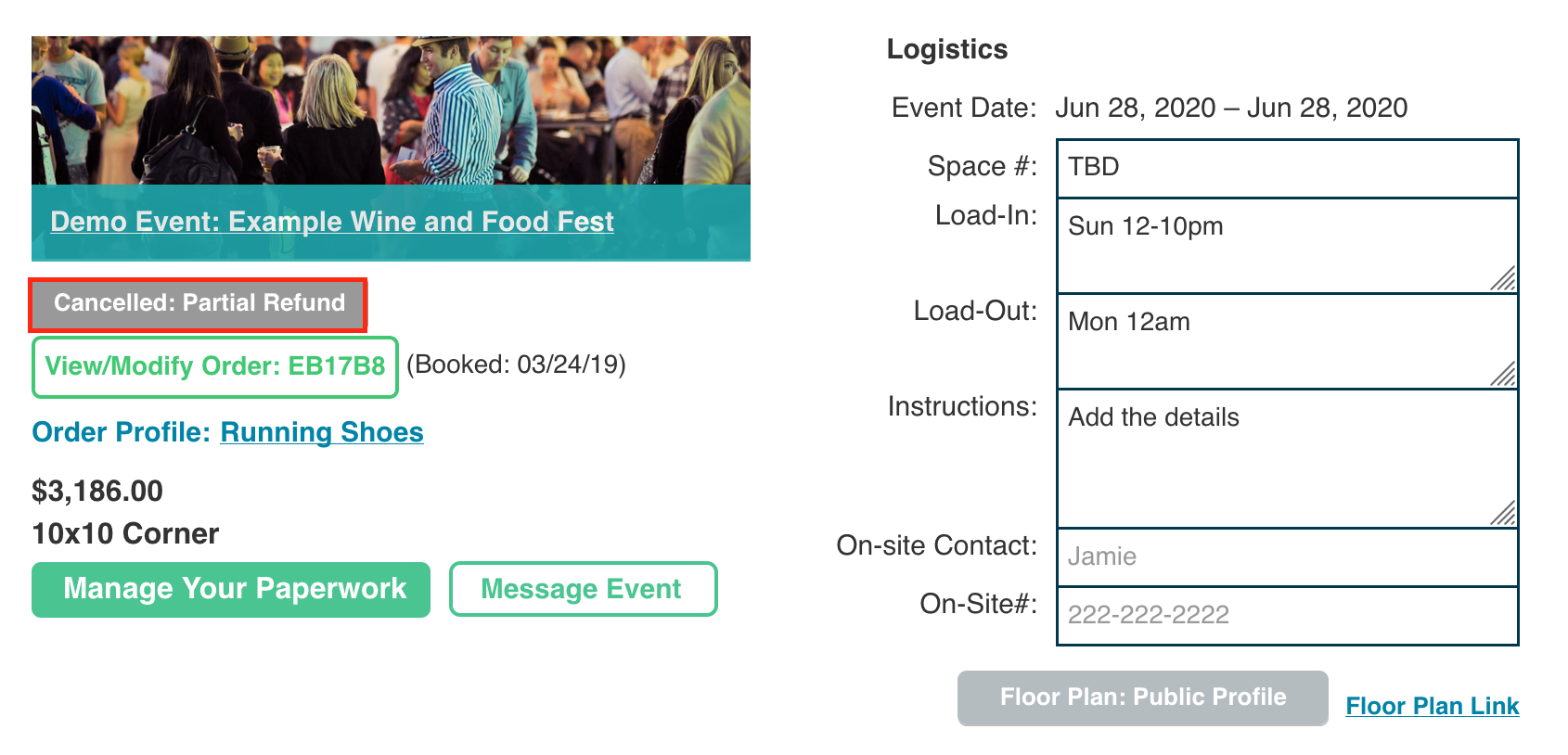 You can reach out to the event if you have any concerns about your refund status by clicking the "Message Event" button on your Order Summary.