To get to your Submissions Dashboard to retrieve your Public Map Link, log in to eventhub.net and go to your My Event Hub Page. Next, click on Manage Submissions for your event.
Screenshot for your reference: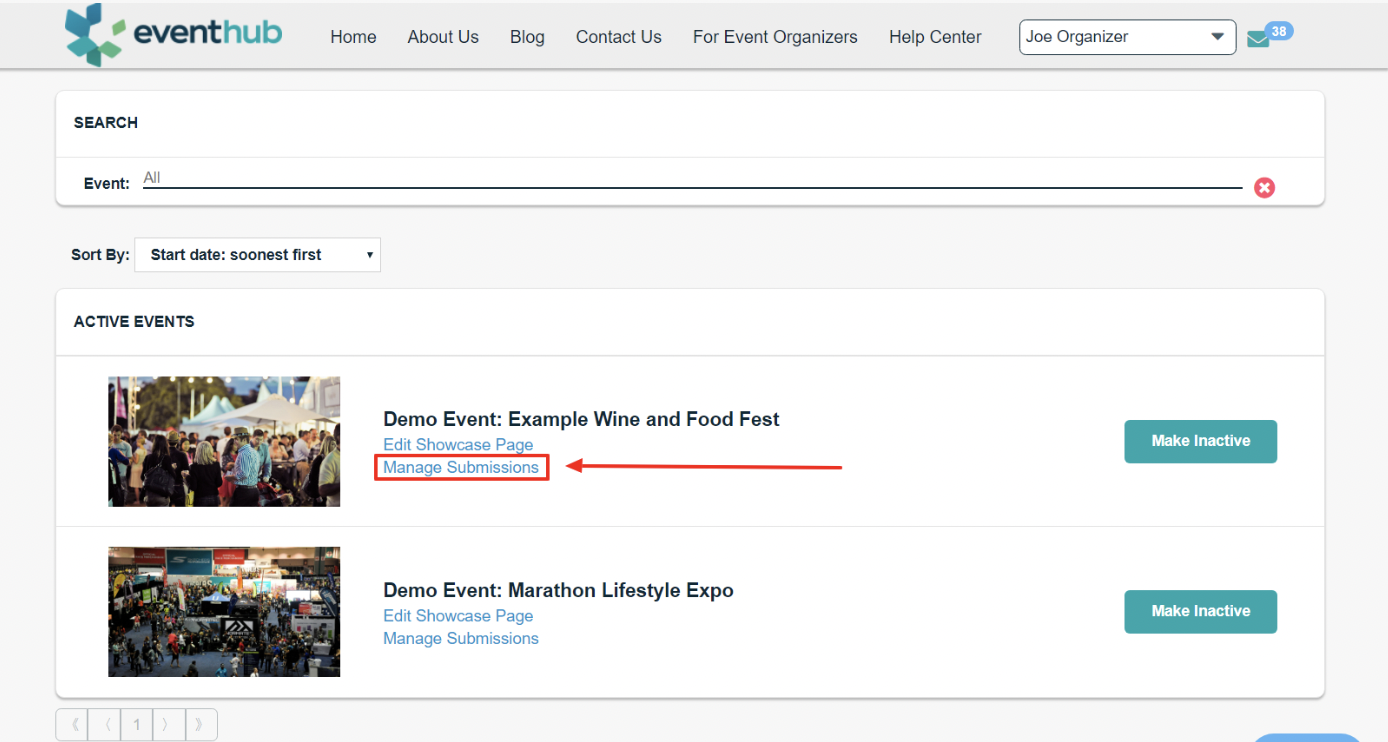 Click on the "Public Floor Plan" button to open another browser tab. Copy the url in the browser field to share with your IT to embed accordingly.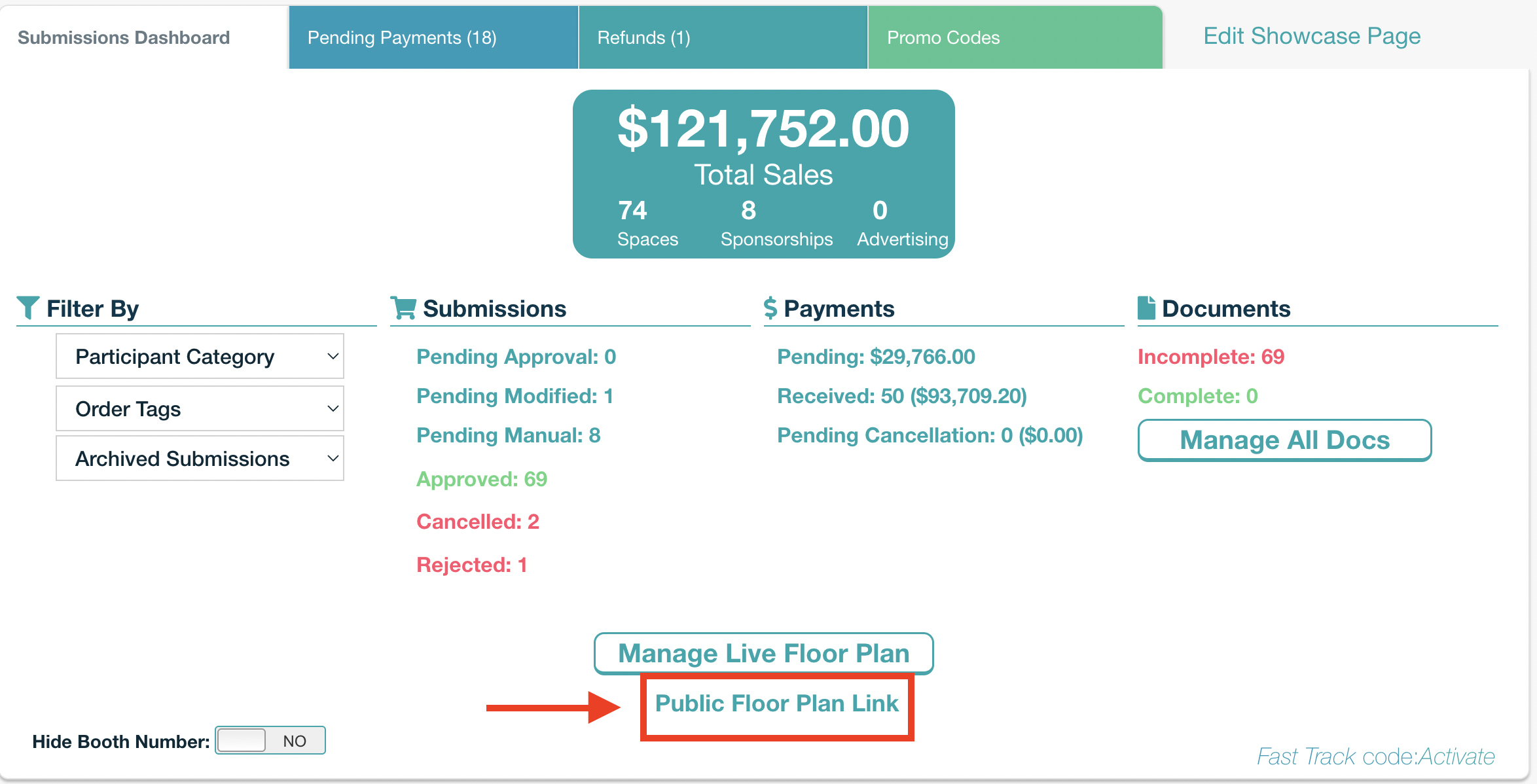 Tips on how to get the most out of your interactive floor plan
1. Encourage your partners (vendors/sponsors) to design their public attendee profile. Of course you can do this for them, but best to get them engaged: https://help.eventhub.net/hc/en-us/articles/360047920373-Step-4-Complete-Floor-Plan-Public-Profile-Edit-and-View-
2. Embed the Public Floor Plan on your site - the map license is for the entire year.
Example screenshot of how this can look: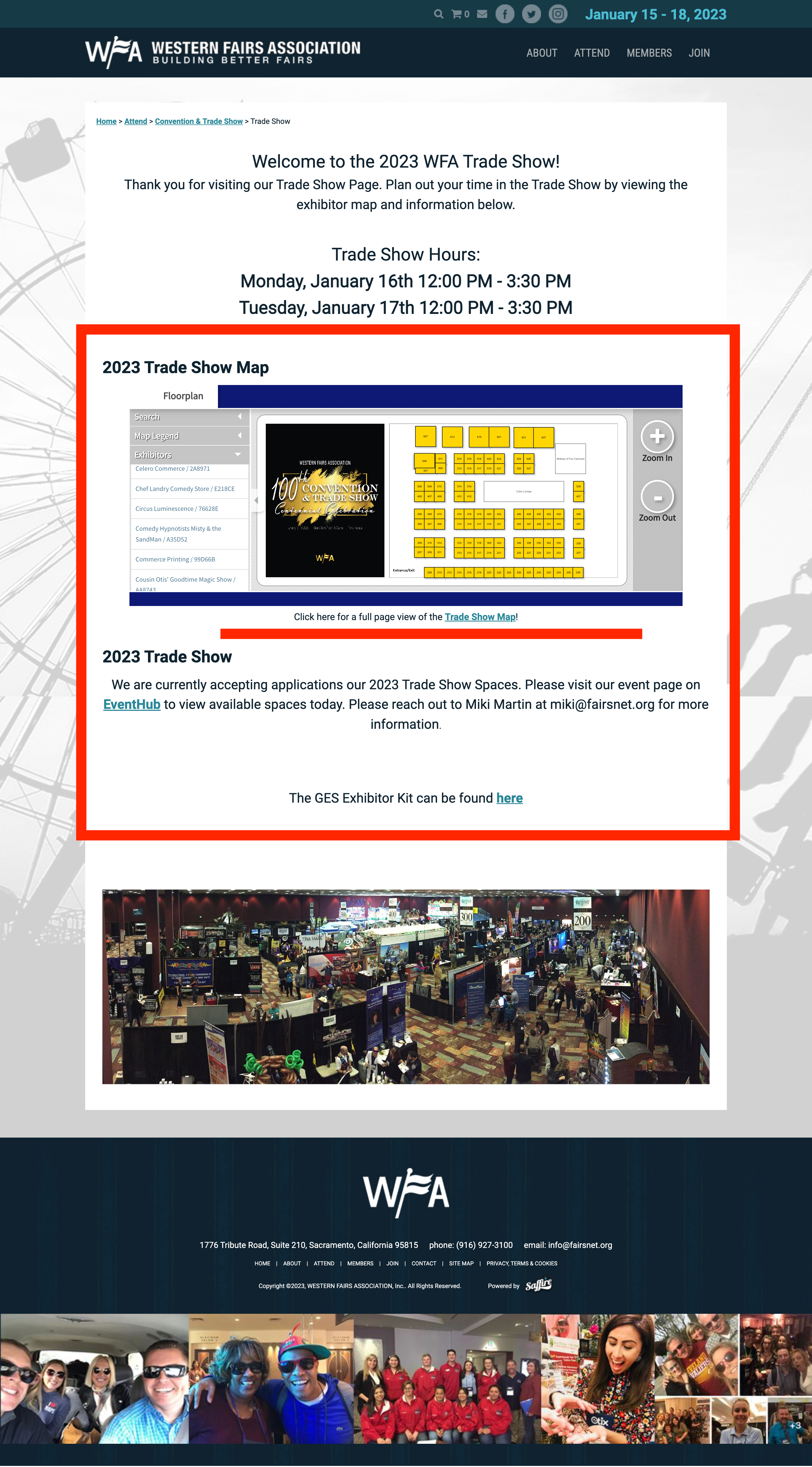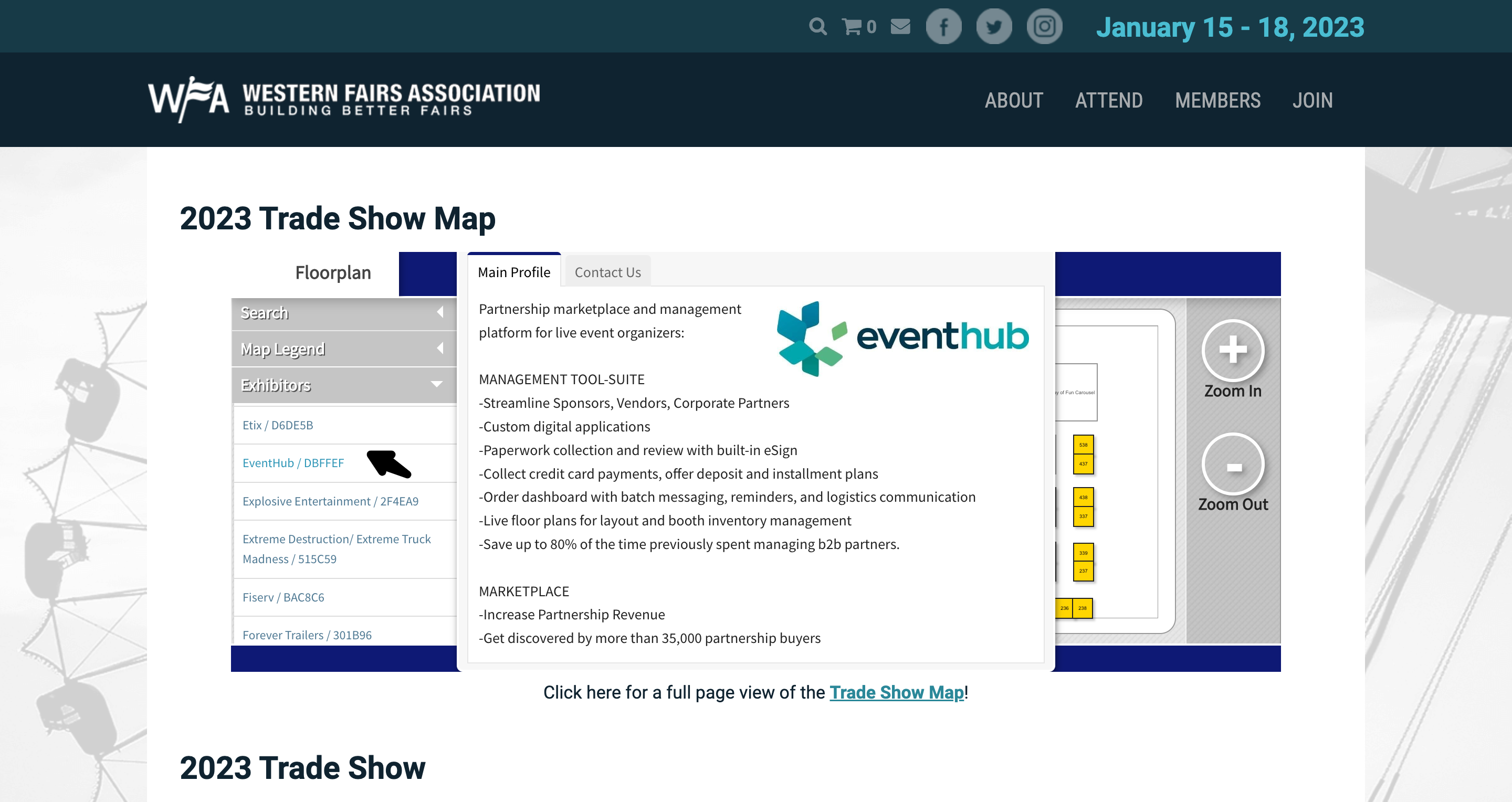 3. Create a QR code to embed on the festival/fair/expo ground and ticketing materials for folks that prefer using their mobile device to easily have access to your floor plan directory: https://www.qrcode-monkey.com/