If you do not want to upgrade your floor plan to a interactive live floor plan, you can upload a PDF version in the Description section of your Event Wizard menu, in the Exhibitor/Booth Floor Plan upload. 
Once uploaded, you will have the option to enable booth selection at checkout. This feature is located in the Event Wizard Menu, under the "pricing" tab in the "event spaces" section. Note: this feature will only be available once you upload your floor plan, otherwise, it will be hidden and your floor plan will only be visible on the showcase page below the pricing box. 
*Note - If you remove your Floor Plan and Upload a new one, you will need to re-enable Preferred Booth Space Selection.

Visual of how the checkout looks below. Events with a live floor plan, will have the second option which is to enable booth purchase at checkout.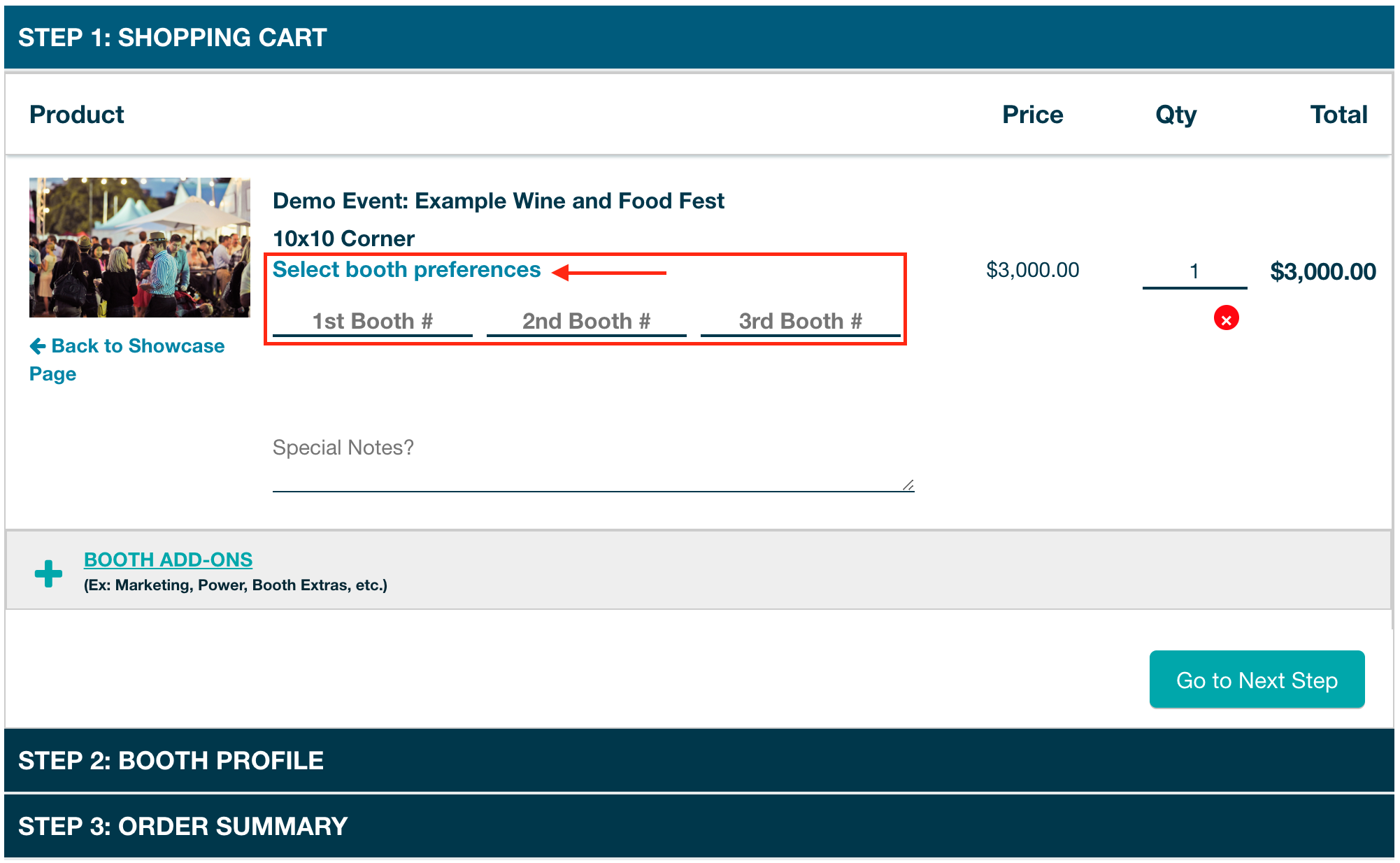 Once you assign an Exhibitor to a booth space, their invoice will automatically update to reflect their assigned space instead of the preferred space.
If you'd like to upgrade your map, reach out to jamien@eventslocker.com.