There are two ways that you can add the event-day logistics to the orders
The first way is typing into a submission's logistics fields and setting the values, individually.

The second way is to enter the event-logistics in a batch update which you can first filter by Participant Category or with any of the built-in filters selectable at the top of the Mange Submissions dashboard.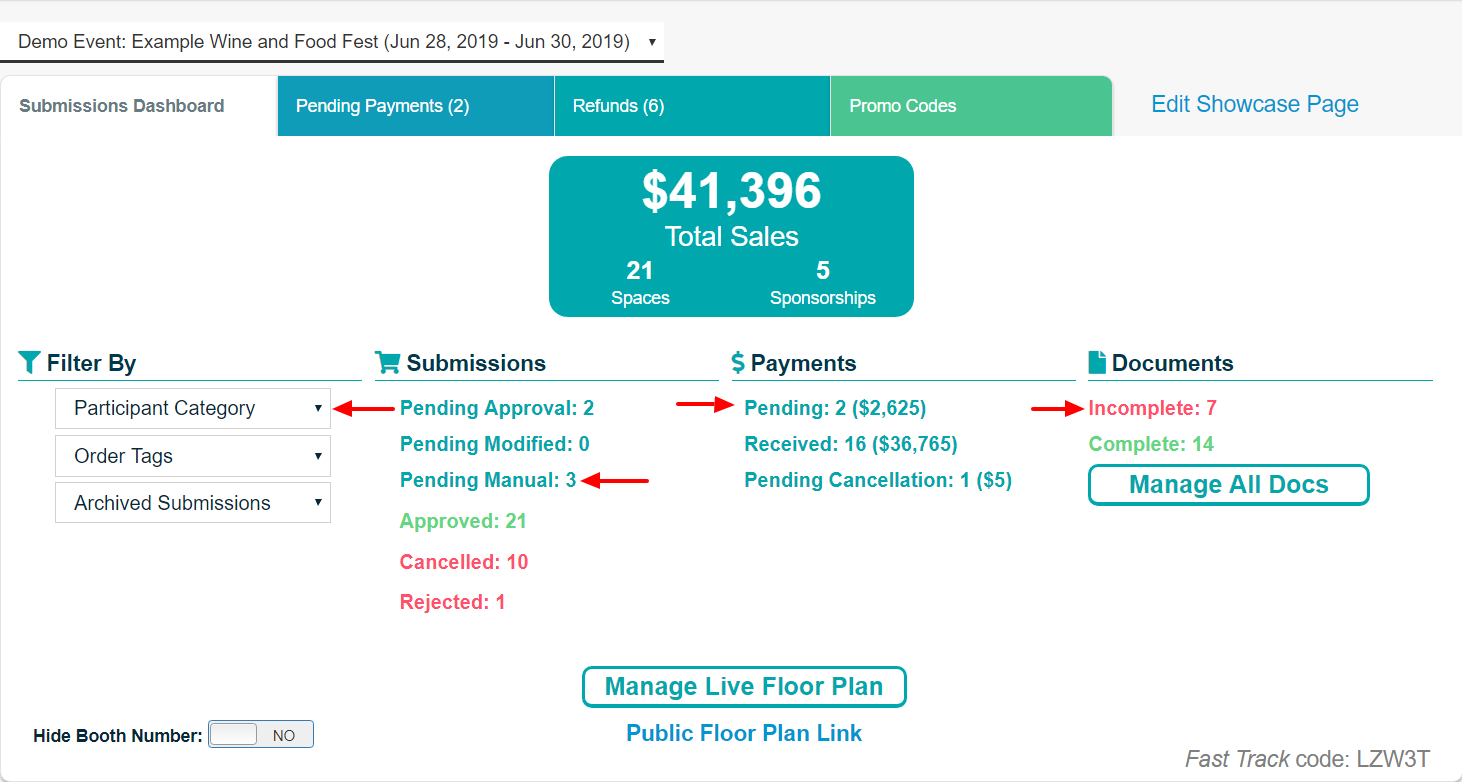 Next just check the "Select All" box to choose all the displayed submissions, or you can also choose them one by one and then select "Update Logistics" from the "Actions" drop-down menu!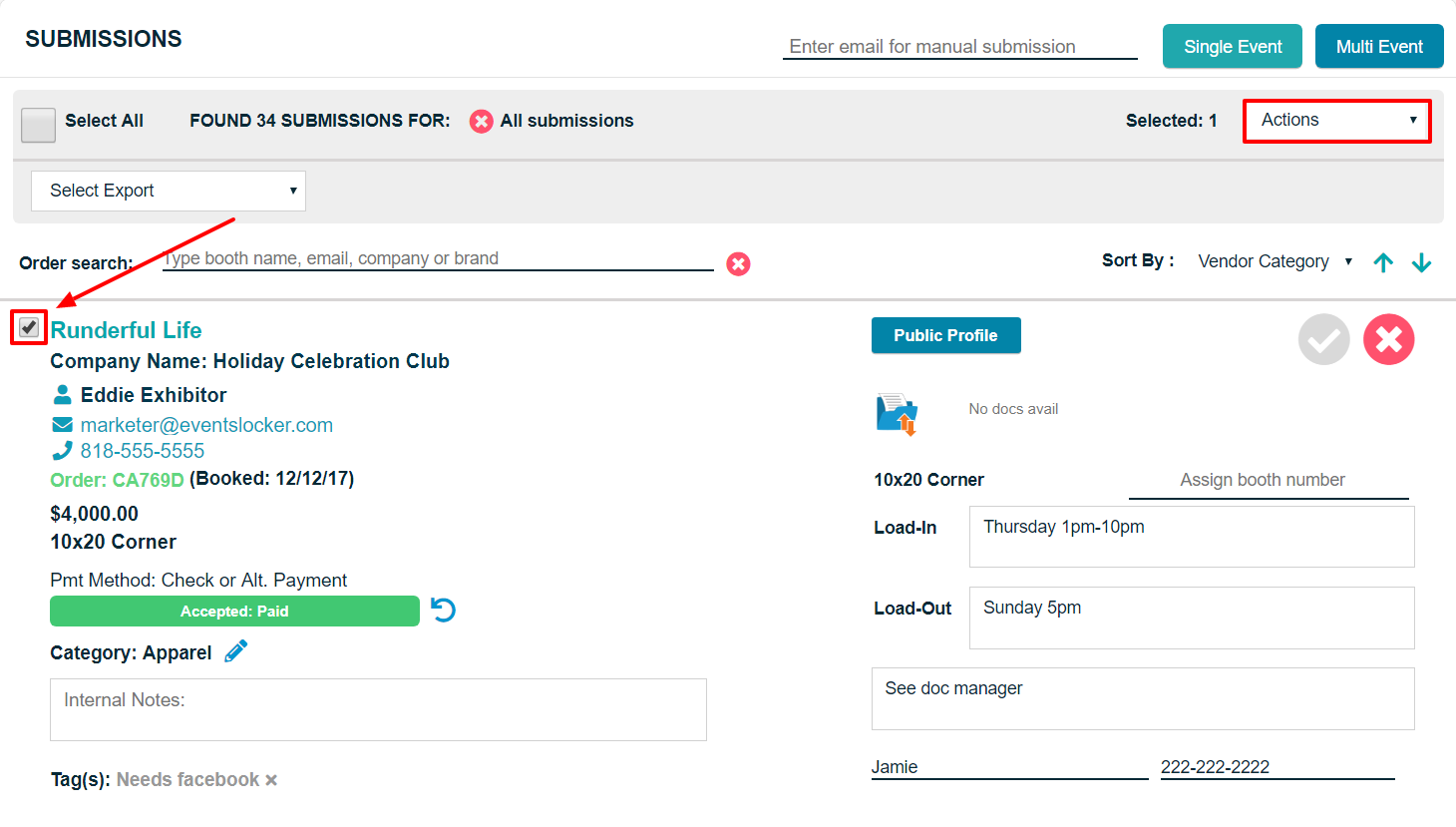 You can then set all the logistics on that form and it will update all the selected orders.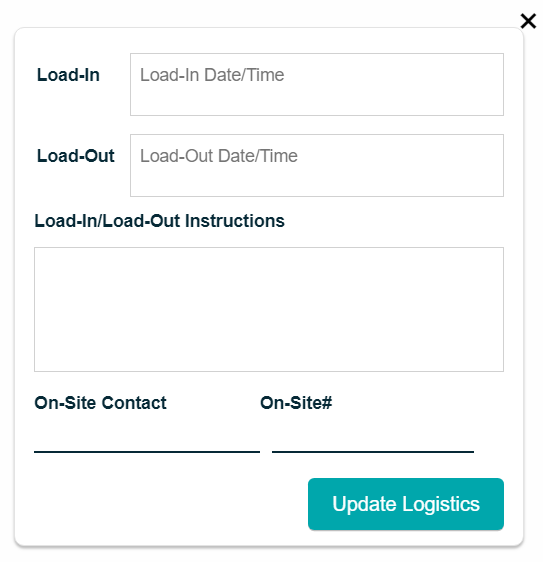 Finally you can email the logistics info to the exhibitors by again checking the box next to the submissions, select "Send Message" from the "Actions" drop-down. Once the message box opens you can select the "insert event logistics" button and it will insert some code that will automatically have each exhibitors assigned logistics info included in the message. Be sure to add a detailed subject with your event name. Example "Pizza Fest: Booth # and Set-up Details [READ]"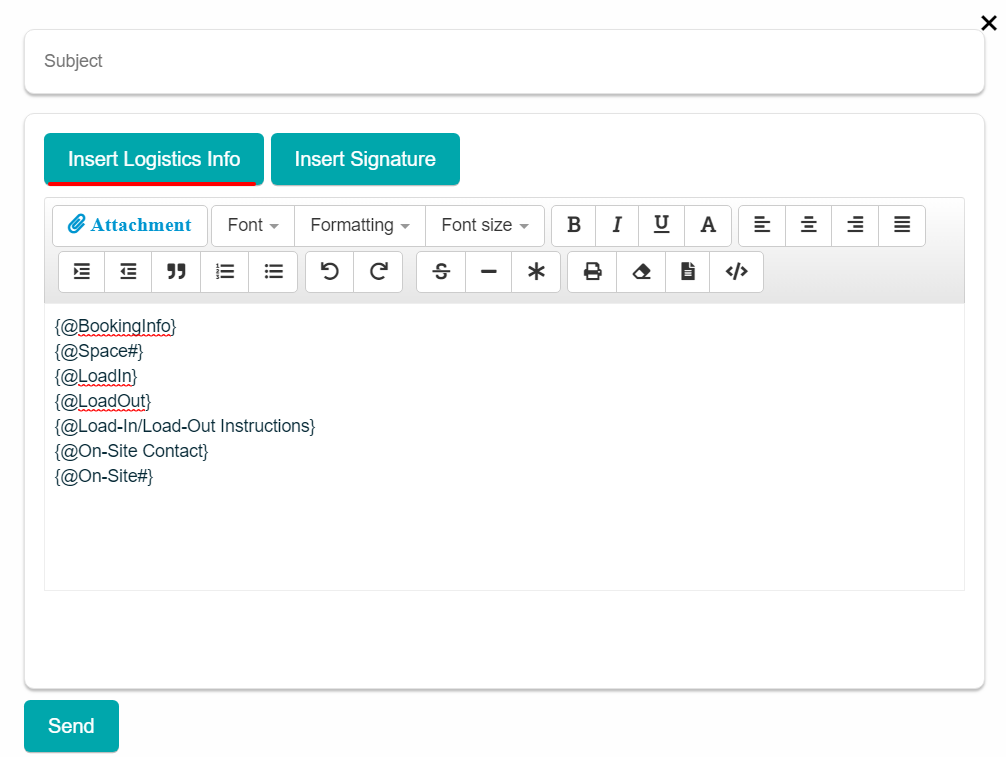 You can further customize the message however you would like and can type above or below the code without affecting it.