If you would like to use a virtual background in our free built-in Video Chat, whether that's in Booths or Sessions, you need to download a Camera app that will help you do this. We unfortunately do not offer them as something that is built in to our system.
We recommend Chromacam or mmhmm. Mmhmm has a free 7-day trial and Chromacam only has a handful of free backgrounds.
Click here to download Chromacam.
Open the application and make sure it's working on your computer, and choose your desired background.
After you download them, you need to select the Camera app in browser settings in order for it to work on EventHub.
Follow the instructions on how to access the Camera on Chrome.
Find the three dots (or red circle, if you need to update) in the top right of your browser window. Click this, then click "Settings" at the bottom of the dropdown that appears. From the settings page, select "Privacy and security" on the lefthand menu.
Click on "Site Settings" and scroll down to the "Permissions" section and click on "Camera."

On this page, you'll see a dropdown menu where you can select which camera for the browser to use.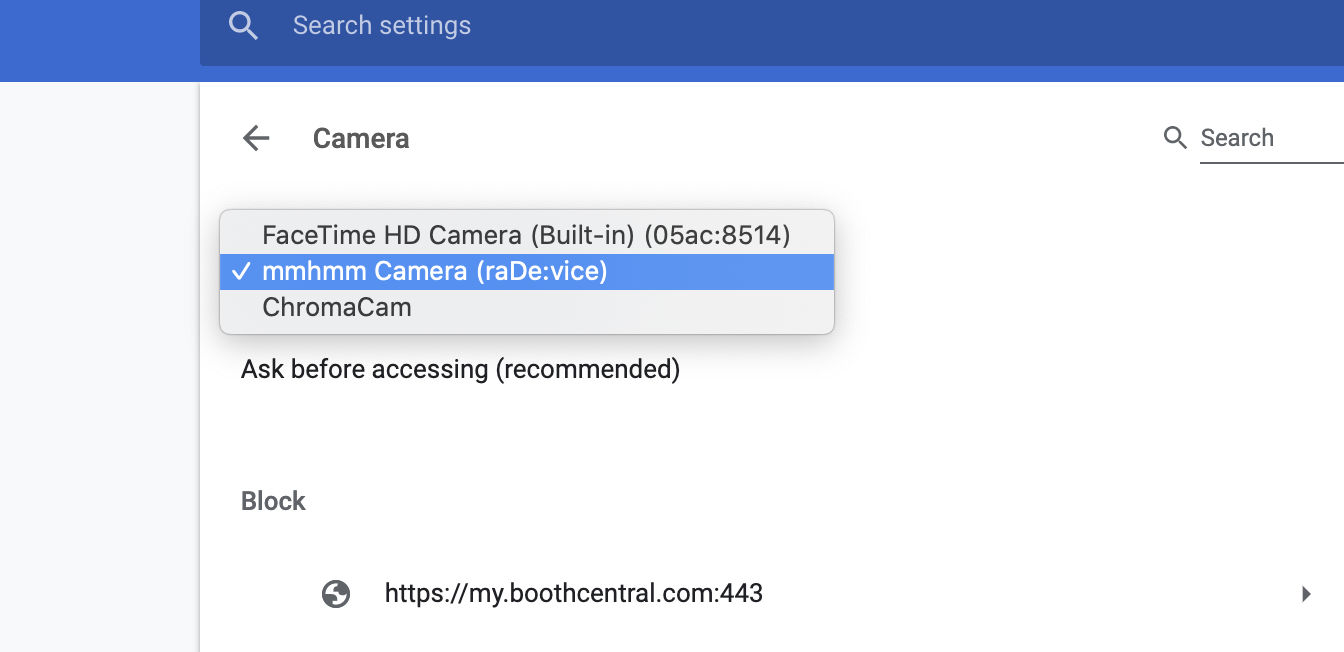 Click this dropdown and select the External Webcam (not your "Built-in" laptop camera). Then you need to quit Chrome and reopen Chrome for the changes to take effect.
When you come back to your session, it should have whatever the virtual background you've selected in Chromacam or mmhmm as your background. For chromacam, you also need the app open on your computer while you want to use the background