Shopify is the easiest and most common website builder for e-commerce. Their wizard helps you set-up your website to optimize for conversions (sign-ups, purchases, etc.). They charge a monthly fee based on membership level starting at $29 a month and a payment processing fee. Shopify is the best option if you are looking to increase your sales online.
Covered in this Article
Integrating Shopify
Items you'll need to embed your Shopify account:
• Shop owner needs to create a Private App -> https://help.shopify.com/en/manual/apps/private-apps
• Create a Shopify url address. Don't include http in the url. i.e. of the URL format is "pizza.myshopify.com"
• The Storefront access token (this gets generated by making the Private App they just have to copy and paste into our form.)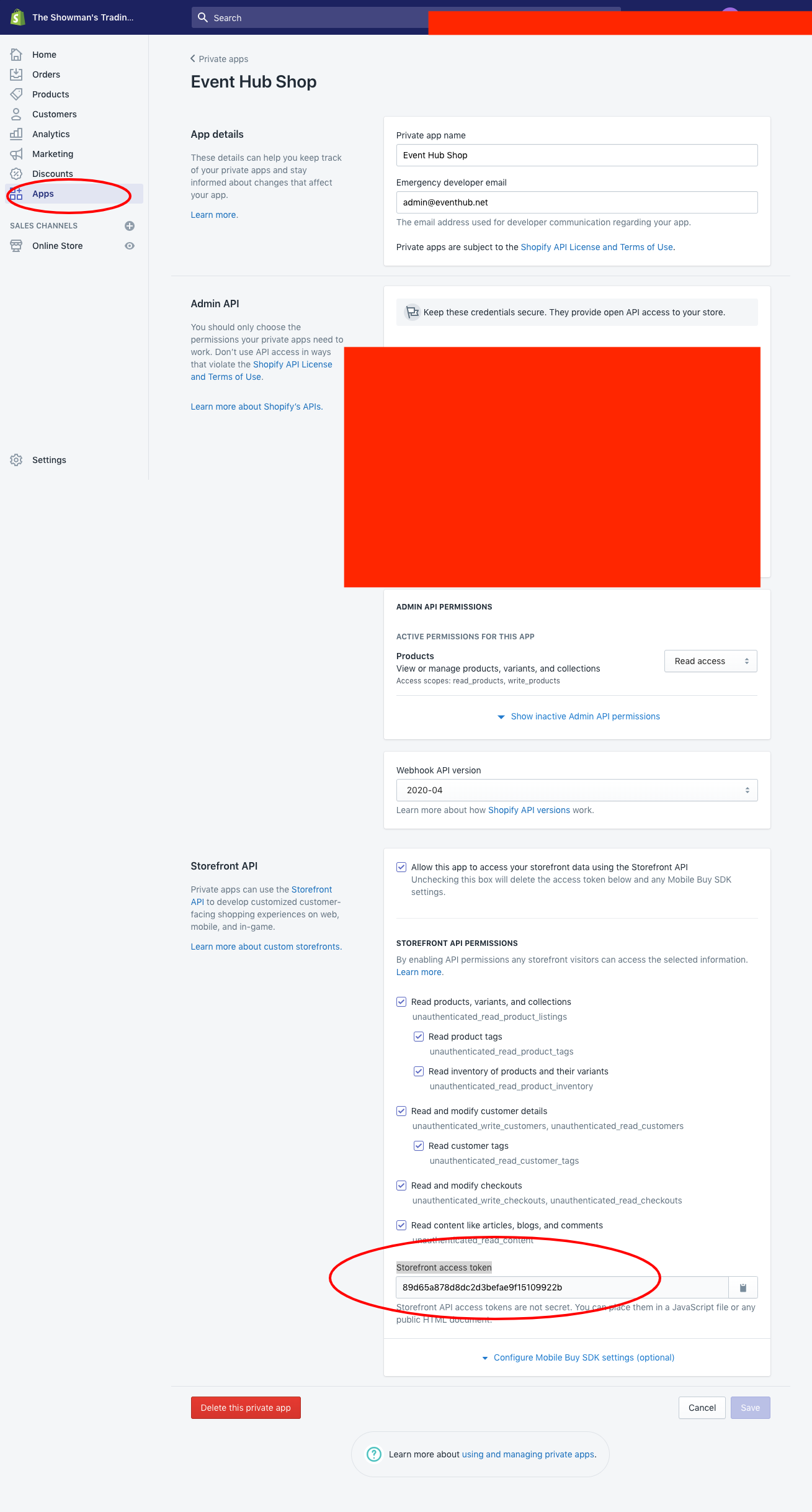 Next you will want to add the Store URL and Access Token to your virtual booth settings. Don't forget to click "save details" and then refresh your screen to see all of your products display.
This is an example of how the Shopify products look once pulled through to your EventHub Virtual Booth.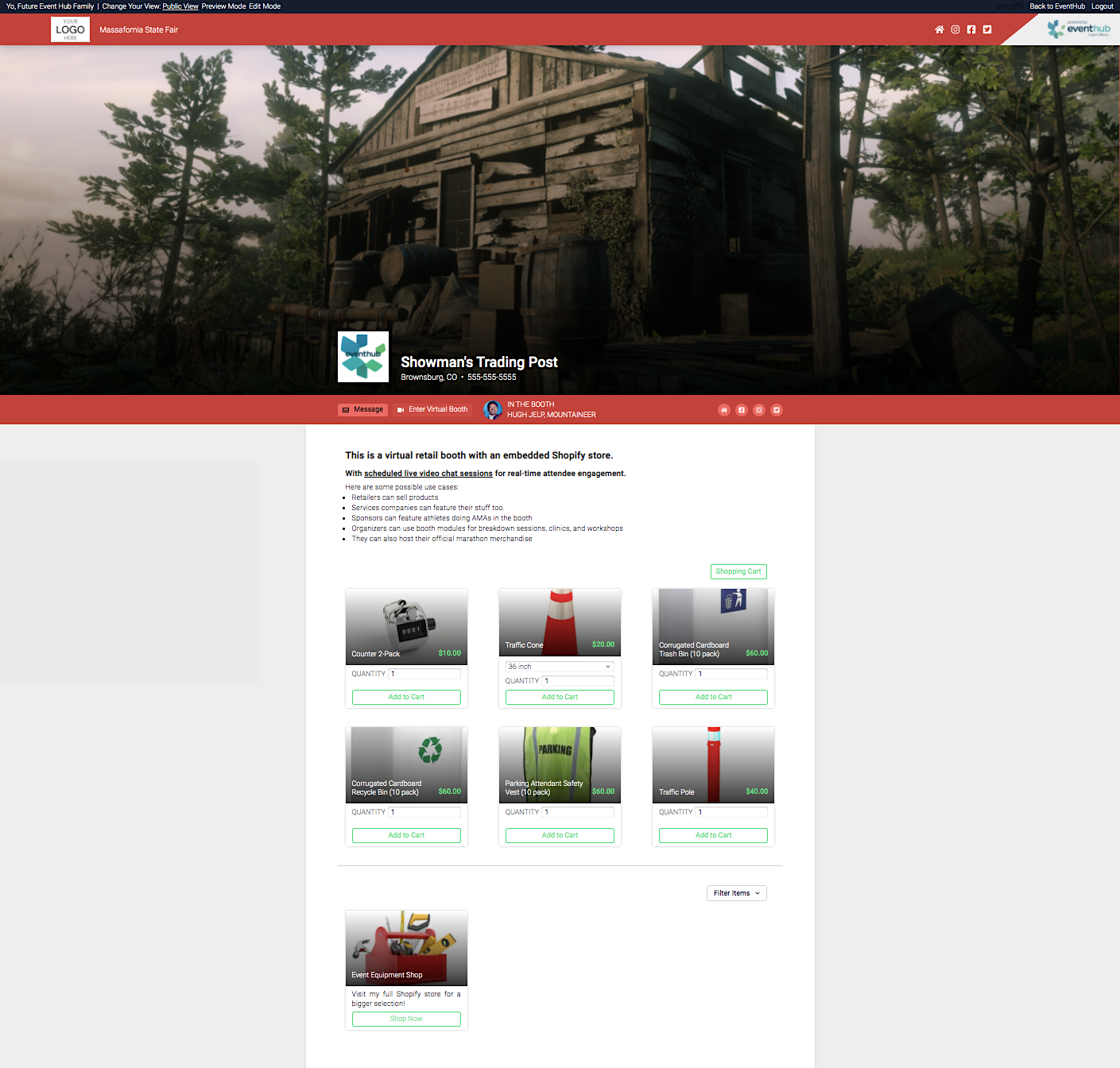 Now, when someone comes to your Booth, if they want to purchase any items, they just click "Add to Cart" and fill they're cart until they're ready to checkout. When they click "Checkout" it takes them to the Shopify Checkout to collect payment. For a video of how this works, please see below:
Remove Products from your EventHub Booth
If you need to remove products from displaying, you will need to make them unavailable via your Shopify account.
For example, let's focus on the first product in this list, "Counter 2-Pack."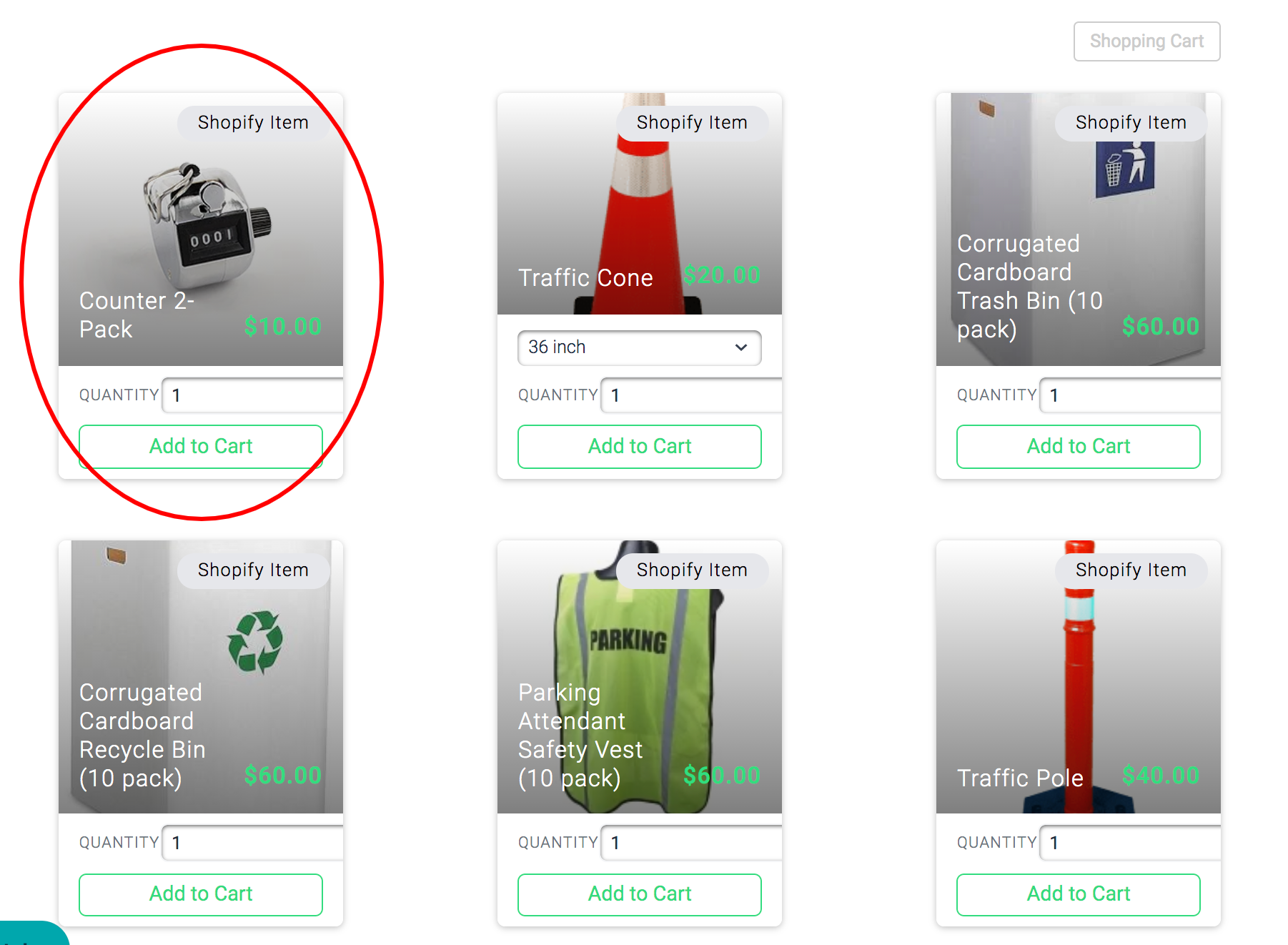 This is how it appears on your EventHub booth.
To remove it, login to Shopify,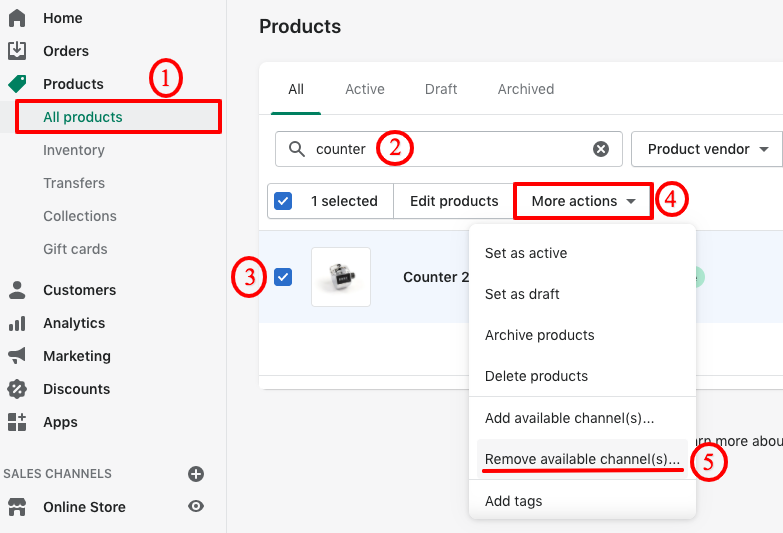 Go to your Products Tab and click All Products
Search for the Product you'd like to remove
Check the checkbox next to the product name (You can also bulk select multiple products at once, by marking the checkboxes next to all of them)
Click on the "More Actions" dropdown
Choose "Remove available channel(s)..."
In the pop up that appears, leave only your Shopify store selected.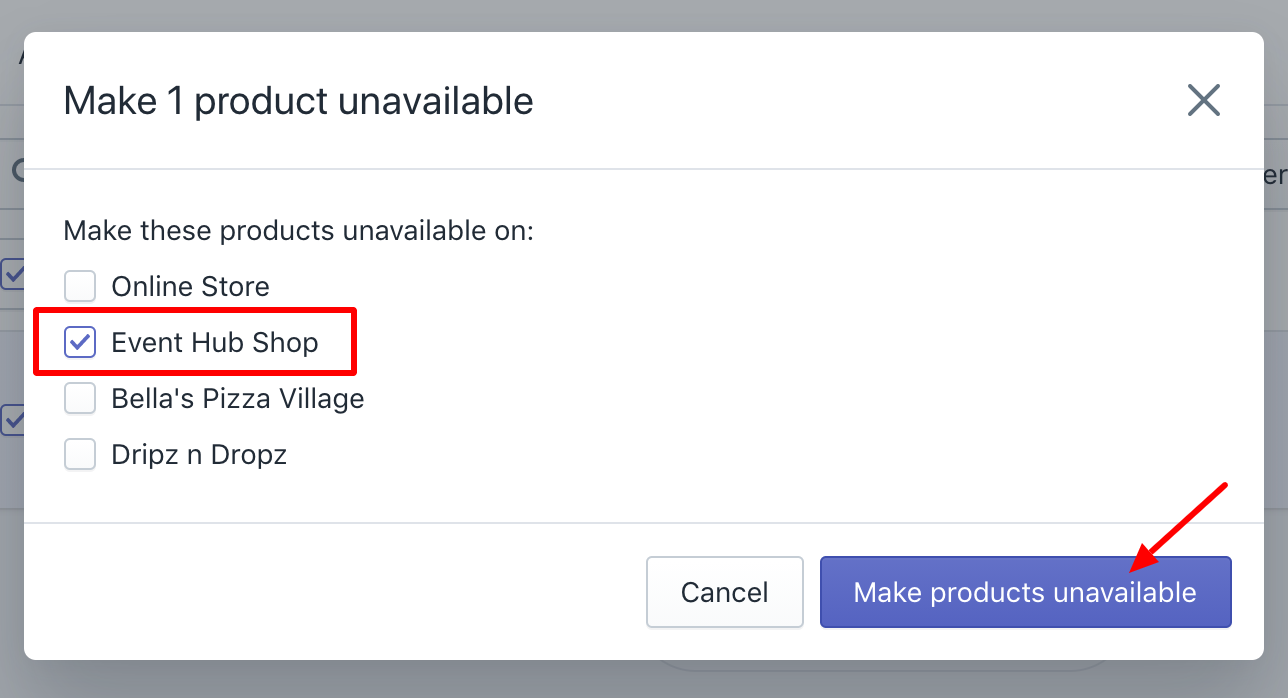 Hit the "Make products unavailable" button to save.
Now, on the product list, if you click the "Active" status dropdown, you should see the list of places the item is available on. You should not see your EventHub booth shop in this list.

Now go back to your booth on EventHub and click the "Save Details" button the bottom right -- the Product should be gone!