Strategizing Floor Plan's Layout
Rearranging booths layout on your Main Hall can be determined based on price point or in-booth activity. Featured booths appear first and the exhibitors booths below. Think of how you want to rearrange the booths before you get started!
Let's get started!
Click on the green "Manage Booth Layout" button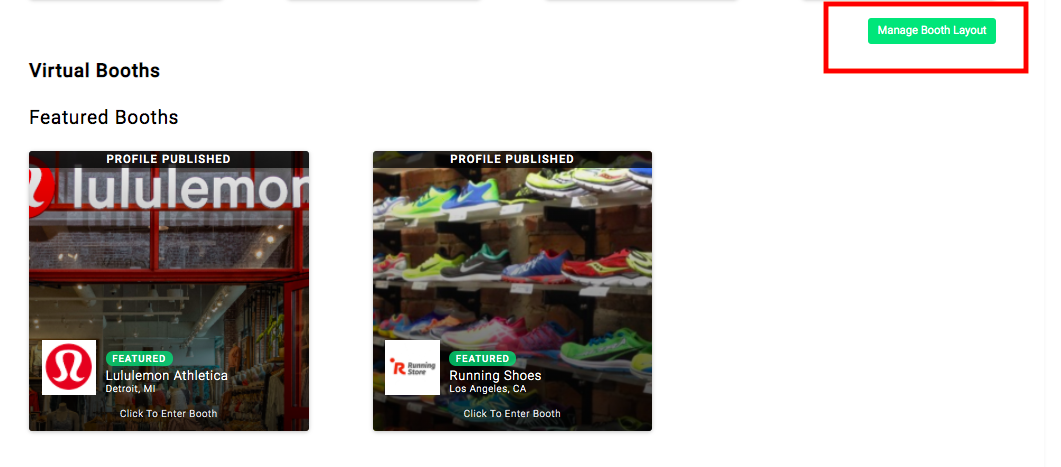 Manage Booth Layout: You can pin, feature, rearrange the order with the up and down arrows or drag and drop to the top or bottom.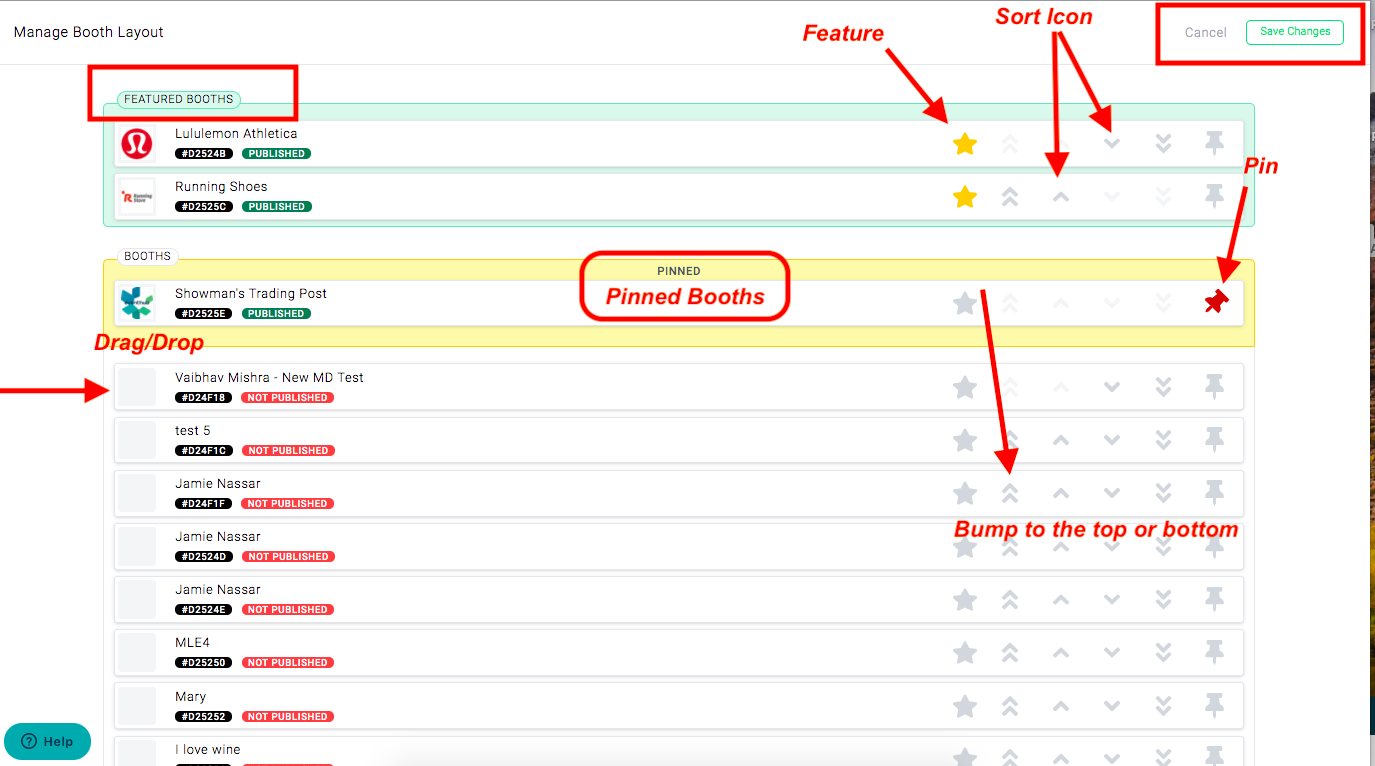 Don't forget to click the "Save Details" button.