If your event would like to accept payments from exhibitors in Canadian Dollars (CAD) rather than United States Dollars (USD), you can do so the following ways:

Accept Check Payments in CAD
To enable check payments, check the Accept Check Payments box in the Payment Settings tab of your Edit Showcase Wizard and fill out the Check Payment Info accordingly.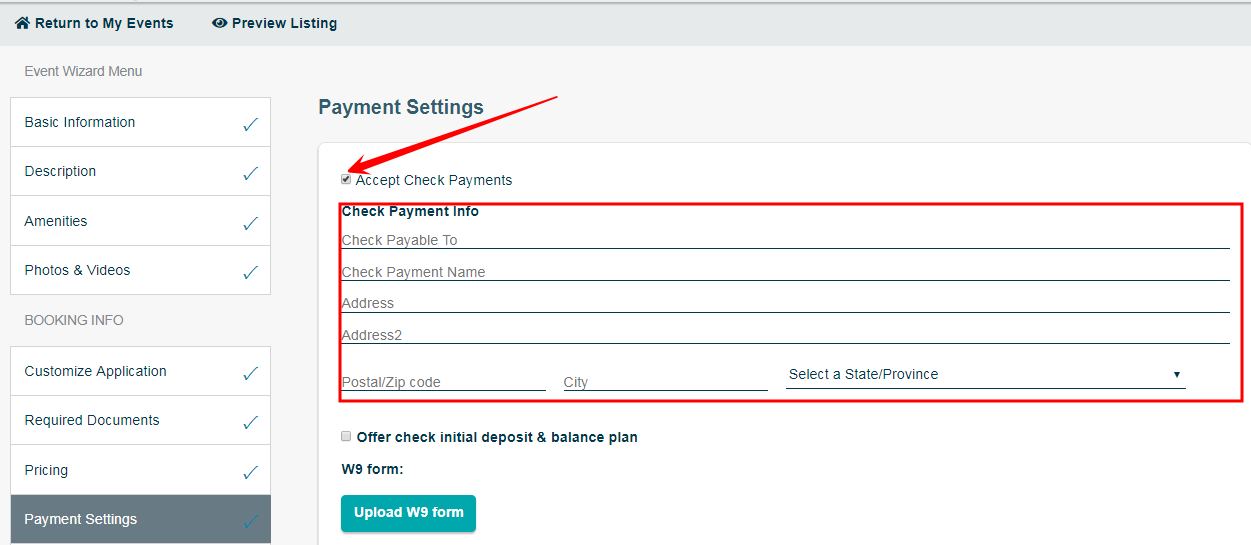 Accept CAD Payments Through PayPal
To accept CAD payments through PayPal, start by selecting PayPal/Credit Card from the "Accept Credit Card Payments" dropdown in Payment Settings. Then select CAD - Canadian Dollar from the "Accept Payments In" dropdown.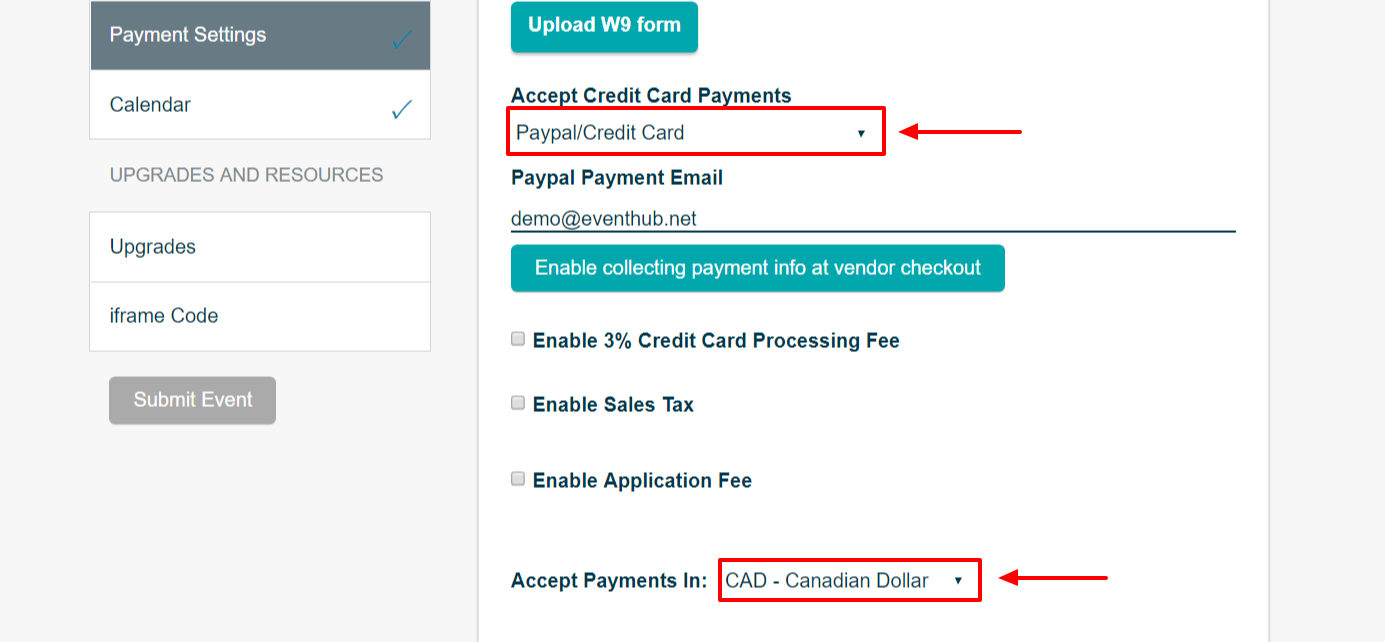 You have now enabled CAD payments!
*Note: It is optional, but suggested to upgrade your PayPal APIs to enable collecting payment at checkout, enable the 3% processing fee to cover the cost of the PayPal transaction, and if applicable add sales tax to the price of an order.