Charging an application fee is a common practice for many events and expos both small and large. If the event you are applying to exhibit at has an application fee, this will be noted at checkout step 3 of your order summary.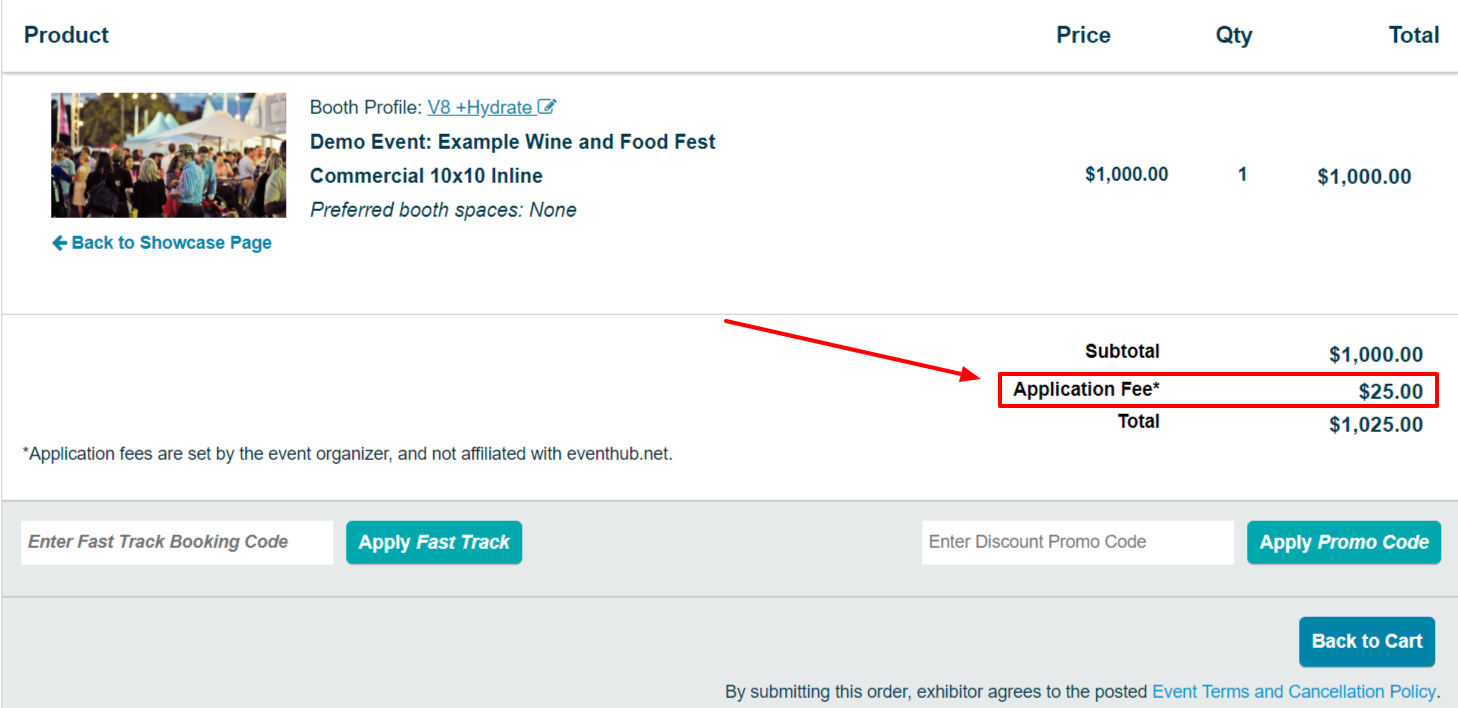 Payment method(s) varies at an event level. If you select credit card payment, the application fee will be processed immediately and the remainder of the order total will be charged upon submission approval by the event organizer. Check payments are to be done manually following the event's terms. If you need to cancel your order prior to getting approved, you may request a cancellation, by selecting the "cancel" icon in your order summary. However, it depends on the event, if they will refund you the application fee.
Application fees are set by the Event Organizer and not affiliated with EventHub. Not all events charge an application fee. Application fee amount varies per event and are non-refundable unless stated otherwise by the event. If you have any questions regarding payment, you can message the event directly by selecting the "Message Event" button on the showcase page.