If an automatic payment has failed for one of your Exhibitor's orders, they will need to resubmit the payment. They will automatically receive an email notification titled "Payment Failed" that looks like below and also contains their order information.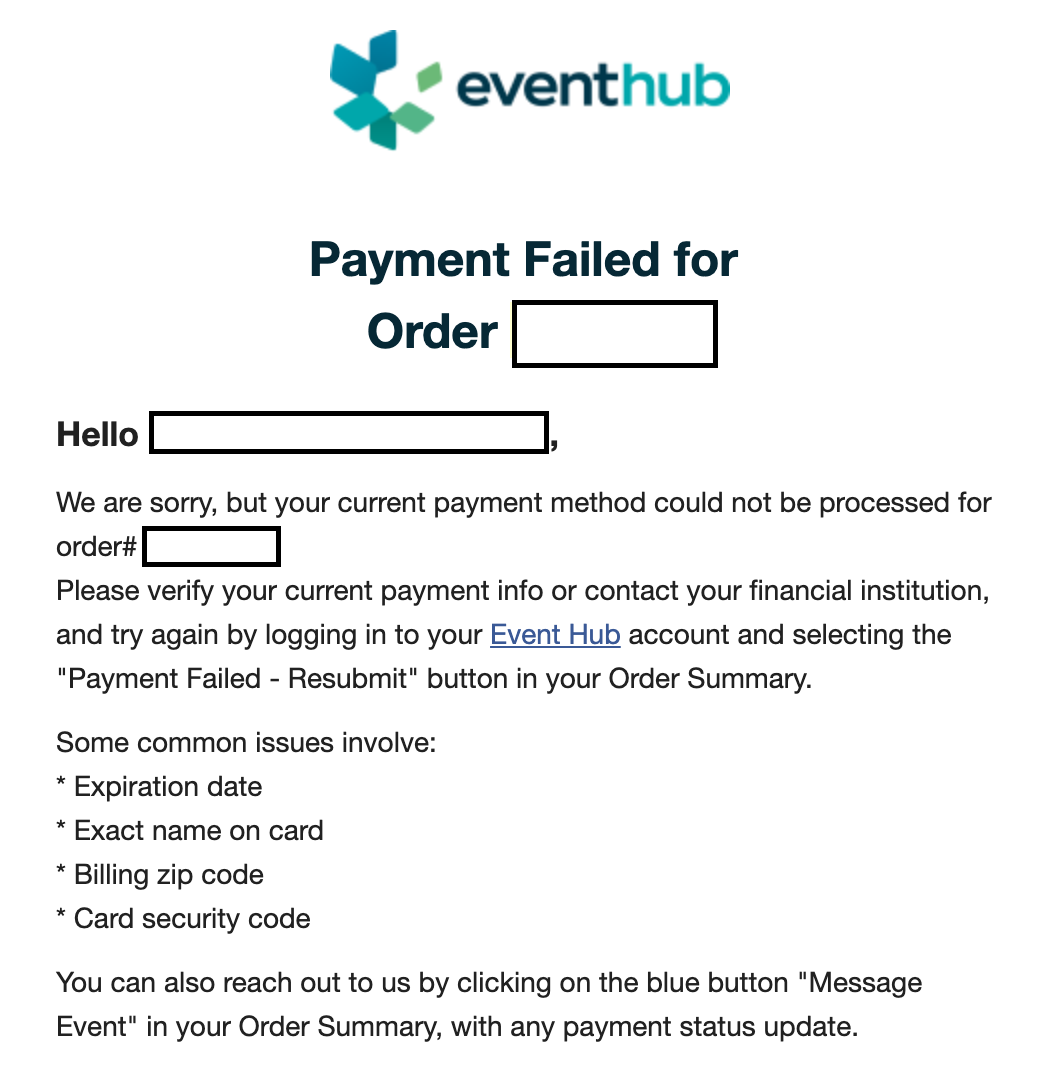 Once the exhibitor verifies their payment info is up-to-date, they can easily pay with the "Payment Failed Resubmit" button on the top right corner of their Order Summary box.
An important note for you: If you are using Authorize.net or PayPal as your payment gateway, you have 29 days to approve the booking, or else the pending authorization will be dropped and the payment will fail. For Stripe, this window is only 7 days. To prevent frustration and failed payments in the future, be sure to log into Event Hub frequently to approve bookings as soon as possible.
If it has been a while since the failed notice has been sent and they still have not completed payment you may want to send them a payment reminder. See our Help Center article on sending payment reminders here.