To print or download your invoice, you can log into your eventhub.net account and then hover over your name in the top right corner and select "My Hub" from the menu that appears or click on the header link "My Hub" to get to your Orders dashboard.
Then click the blue "Manage Order" button see the Order Summary for the order you are working on.
An example image of the My Hub: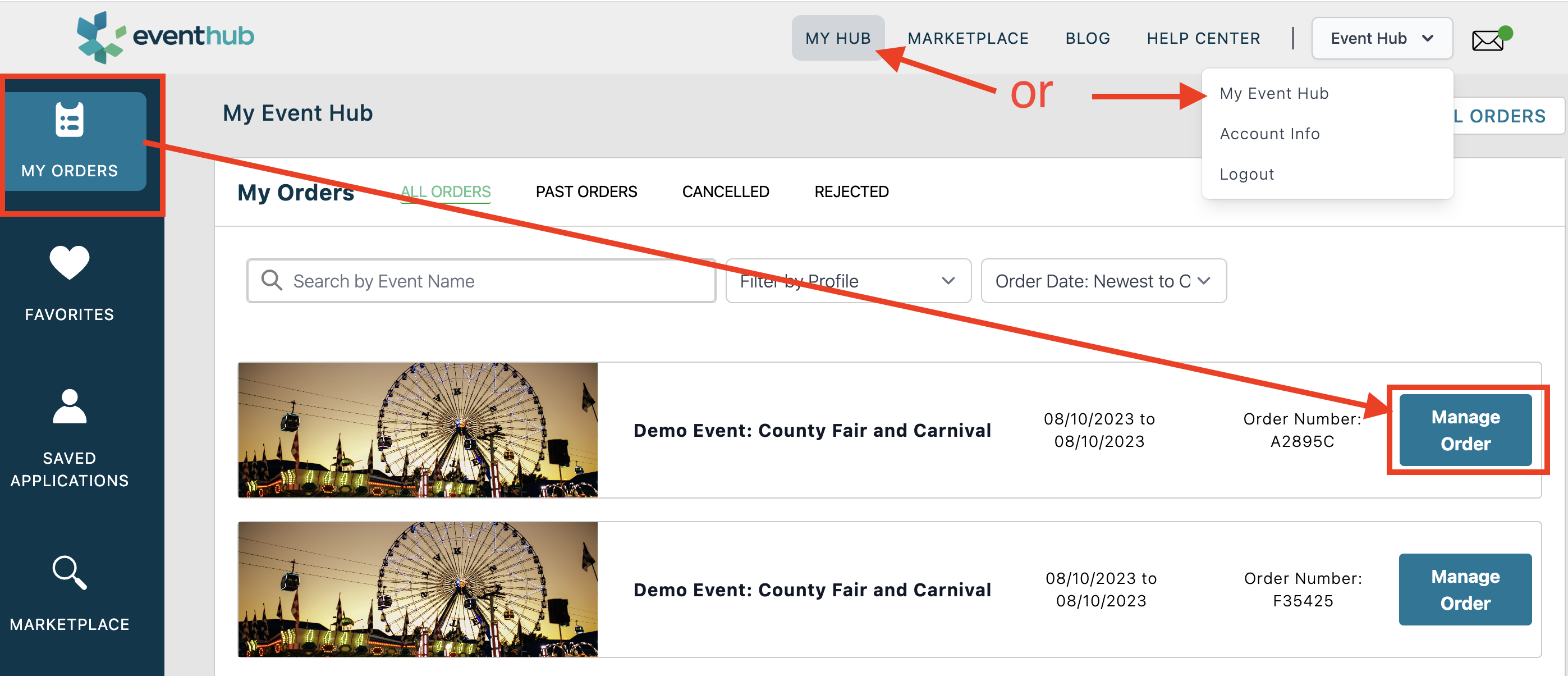 By clicking the blue "View Order Details" button located in Step 2. you will be able to view your invoice and print or download as desired!
An example image of where to locate the "VIEW ORDER DETAILS"

This will open a new window with your invoice. You can print or download the invoice by selecting the "printer icon" located next to the order number.