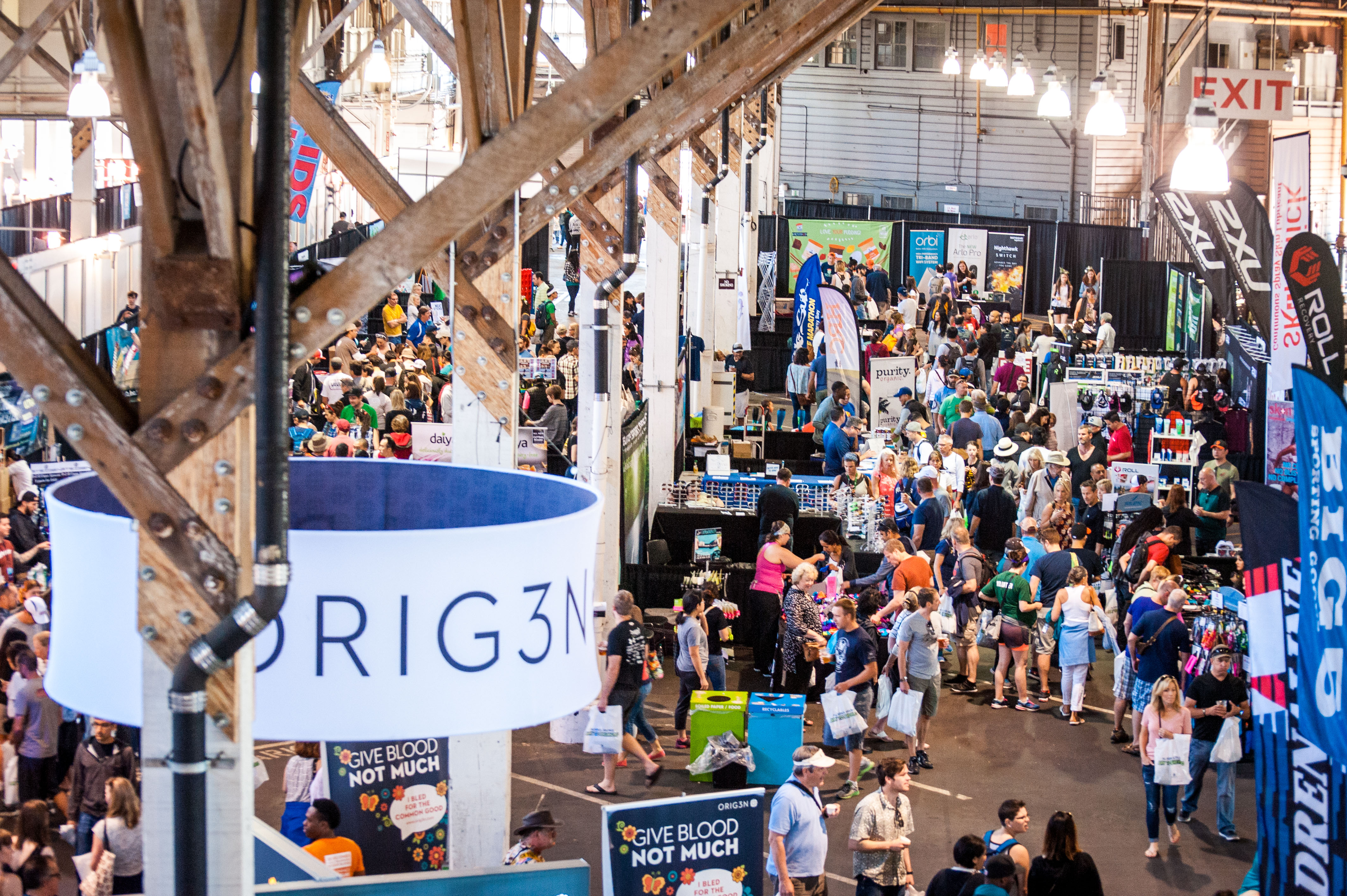 Los Angeles, CA- November 7, 2018- Event hub (formerly events locker), the most widely used exhibitor management platform in the endurance racing industry, has announced a technology partnership with the Alaska Airlines Bay to Breakers footrace as their exclusive expo management software. The Orig3n Health & Wellness Expo will be held at Pier 35 in San Francisco on May 17-18, and features the very latest in fitness technology, gear, and nutrition.
"We are excited to deploy [event hub]'s cutting edge expo management technology to keep us ahead of the curve, and to meet new potential exhibitors and sponsors via their online marketplace," said Jake Hirsch, the event's Expo Manager.
Michael Bleau, CEO and Co-founder of event hub added: "We are delighted to have such an iconic footrace join our community of events, and look forward to helping the Alaska Airlines Bay to Breakers reach and exceed their vision for the 2019 expo and race."
For more information about exhibitor and sponsorship opportunities with the Alaska Airlines Bay to Breakers, click through to their showcase page.
About Alaska Airlines Bay to Breakers

San Francisco's Alaska Airlines Bay to Breakers is one of the oldest annual footraces in the world, a staple to the City by the Bay since May 1912. With a starting point near the San Francisco Bay, a few blocks from The Embarcadero, the 7.46-mile race runs west through the city and finishes at the Great Highway where the breakers crash onto the Pacific Coast's Ocean Beach. A quintessential San Francisco experience for 107 years, the race is interwoven into the fabric of the city and is a true reflection and celebration of life between the breakers and the Bay. For more information, please visit www.baytobreakers.com.
About event hub

Founded in 2015 by event marketing industry veterans Jamie Nassar and Michael Bleau, event hub provides live event organizers with a clean, quick and helpful exhibitor management platform. The site features a nationwide marketplace that generates exhibitor sales leads for participating events. event hub also provides event sourcing services for brands and marketing agencies. Follow event hub on Facebook (@eventhubofficial), Instagram (@eventhubofficial), and LinkedIn (@eventhubofficial).