Topics Covered: 
Accessing 'My Messages'
To access your My Messages inbox on EventHub, click on the envelope icon on the right of your screen.

You will automatically be taken to your Inbox. From here, you can also go to your Sent or Compose tab.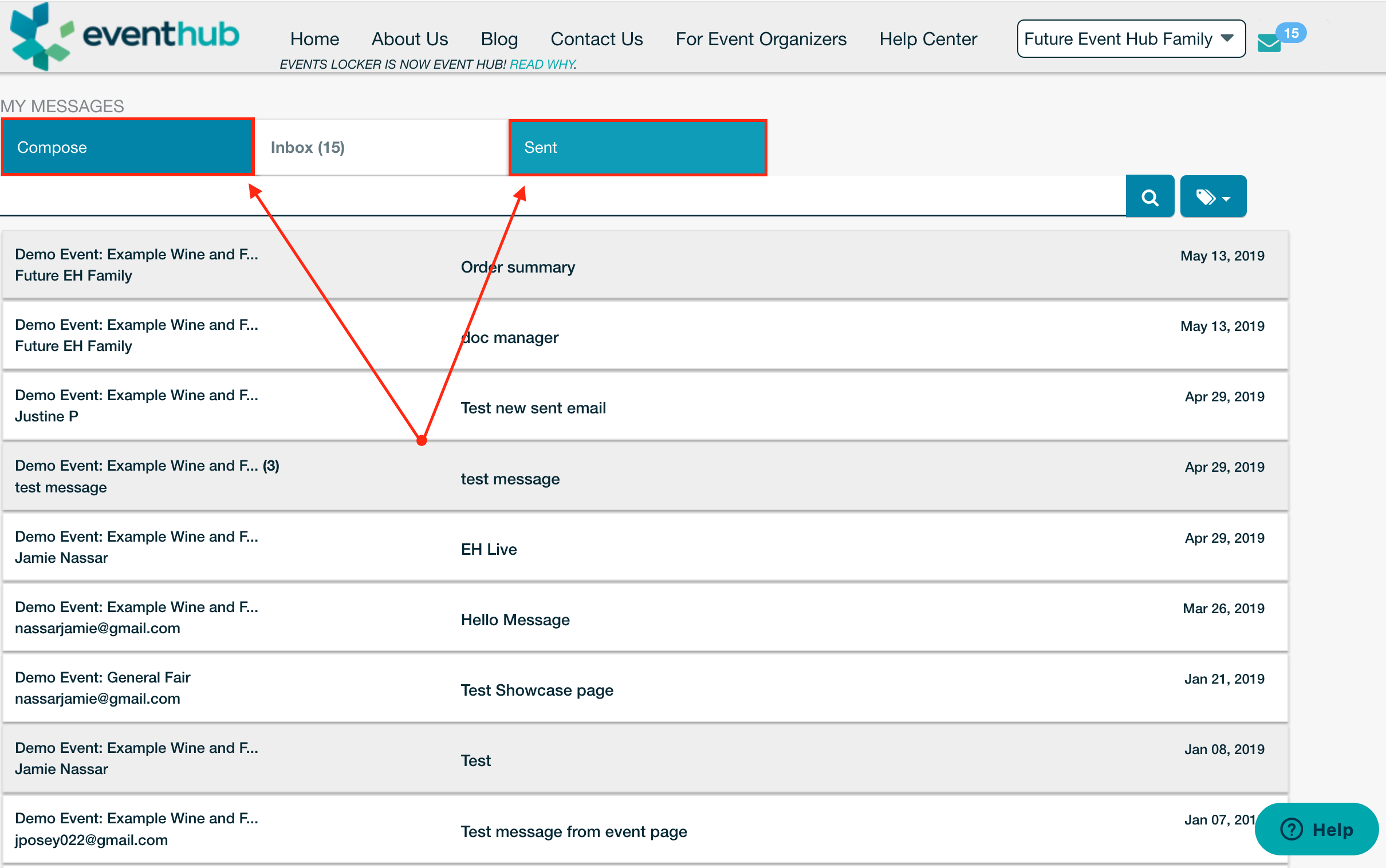 Inbox
Your Inbox will be where you can find all of your incoming messages from exhibitors.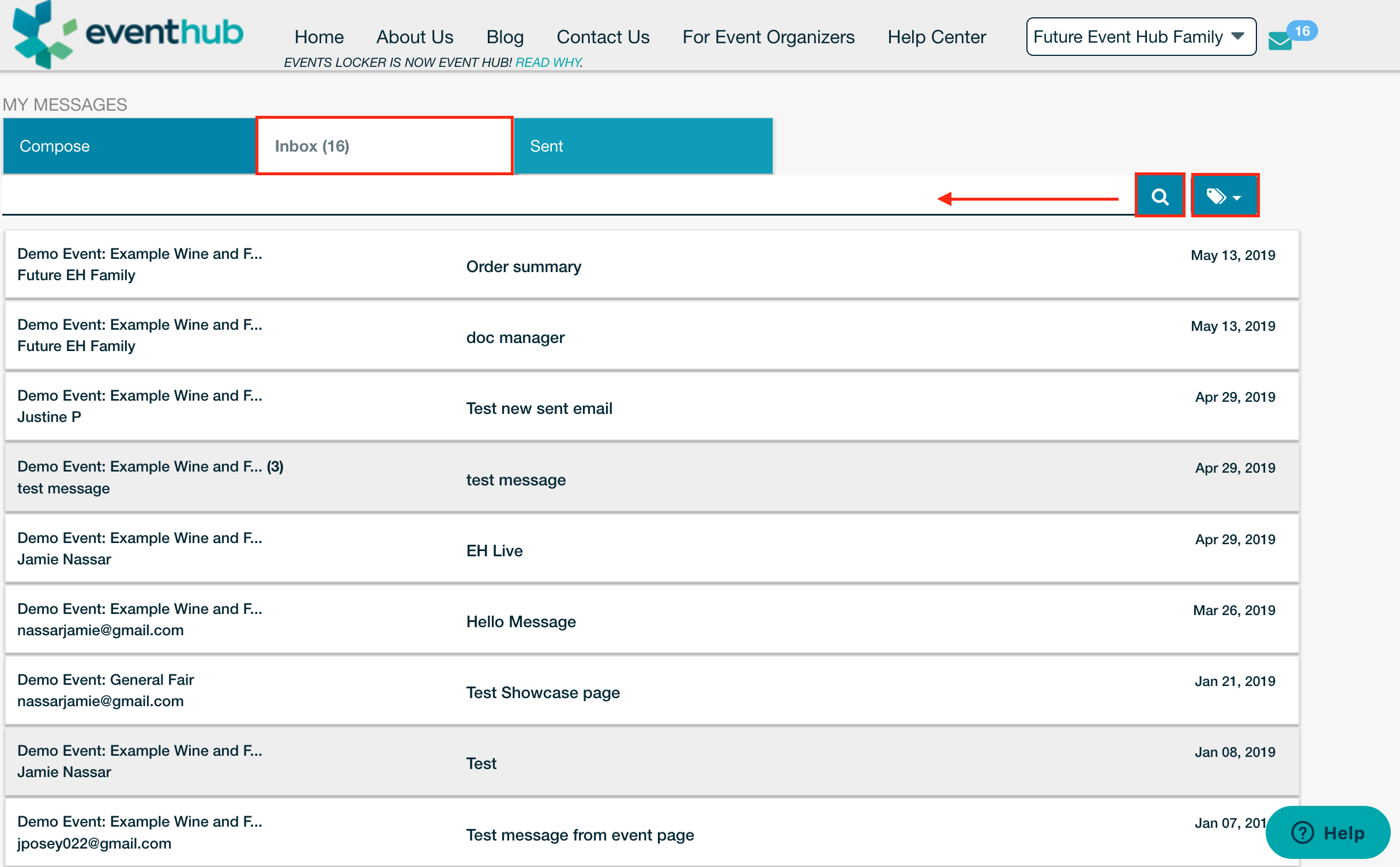 Tag Icon - Use this dropdown feature to filter your messages by tags that have been applied.
Magnifying Glass Icon and Search Bar - To search for a specific message, type your search terms into the search bar and then press the icon.
Message Features

1. Back Arrow - Click to return to your inbox.
2. Delete Message - This will delete the current message.
3. Reply - Click this icon to reply to the current message. This icon will not appear if the message was sent from a guest user.
4. Add Tags - This allows you to apply tags to your message. For example, "ReturningExhibitor" and "NewExhibitor". You will be able to choose an existing tag or create a new one.
5. Print Message - If you would like to print your correspondence, use this icon.
Sent
The Sent tab will contain record of your messages sent. 
Just like your Inbox, you are able to search for a specific sent message or filter by tag.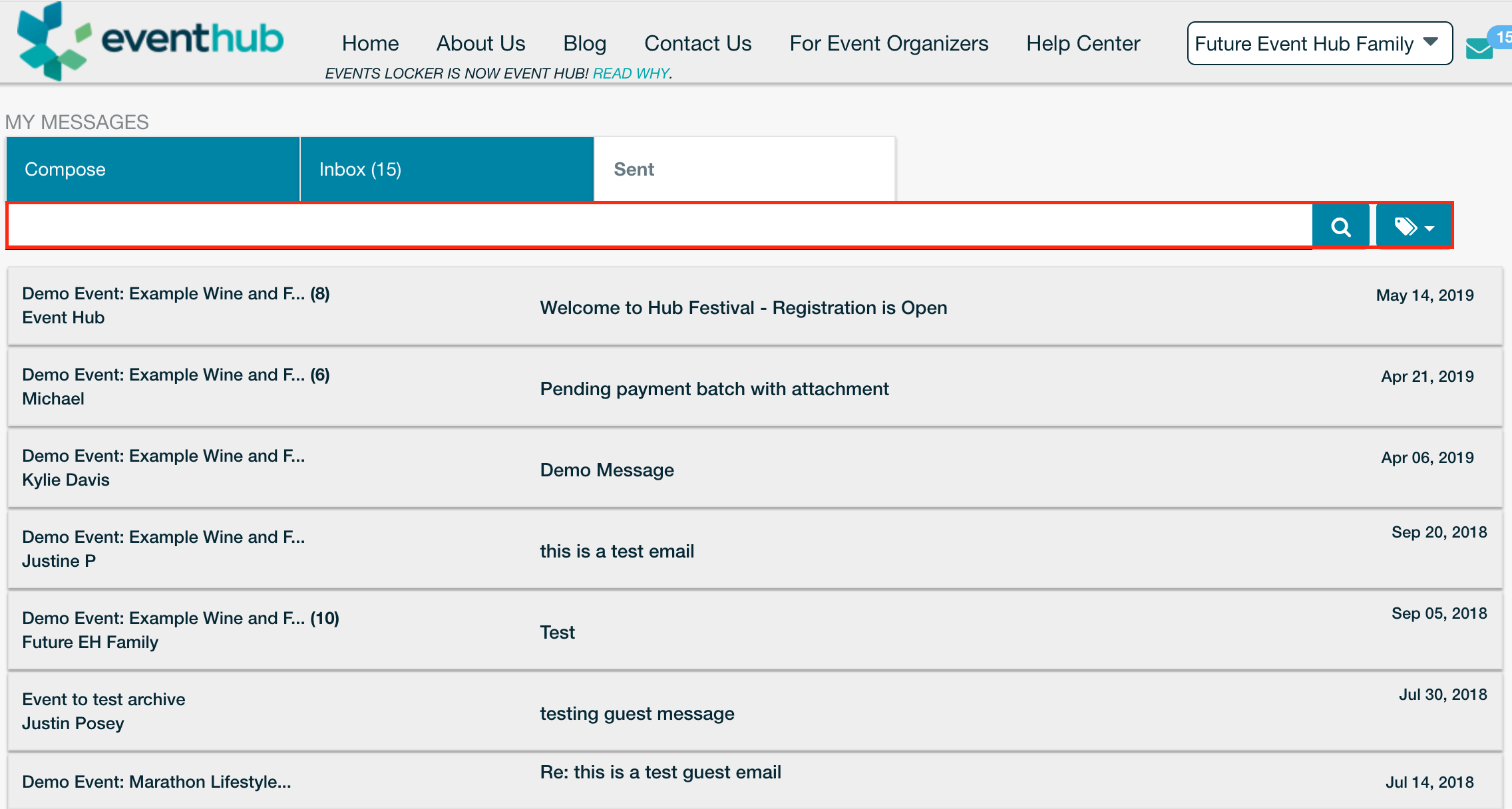 Your sent messages will have the same features as an inbox message, except for the reply button.

Compose
To compose a message, click on the Compose tab. You will immediately be brought to a new, blank message.
First, select the event you would like the message to come from in the From space. Event names will begin to appear as you type below.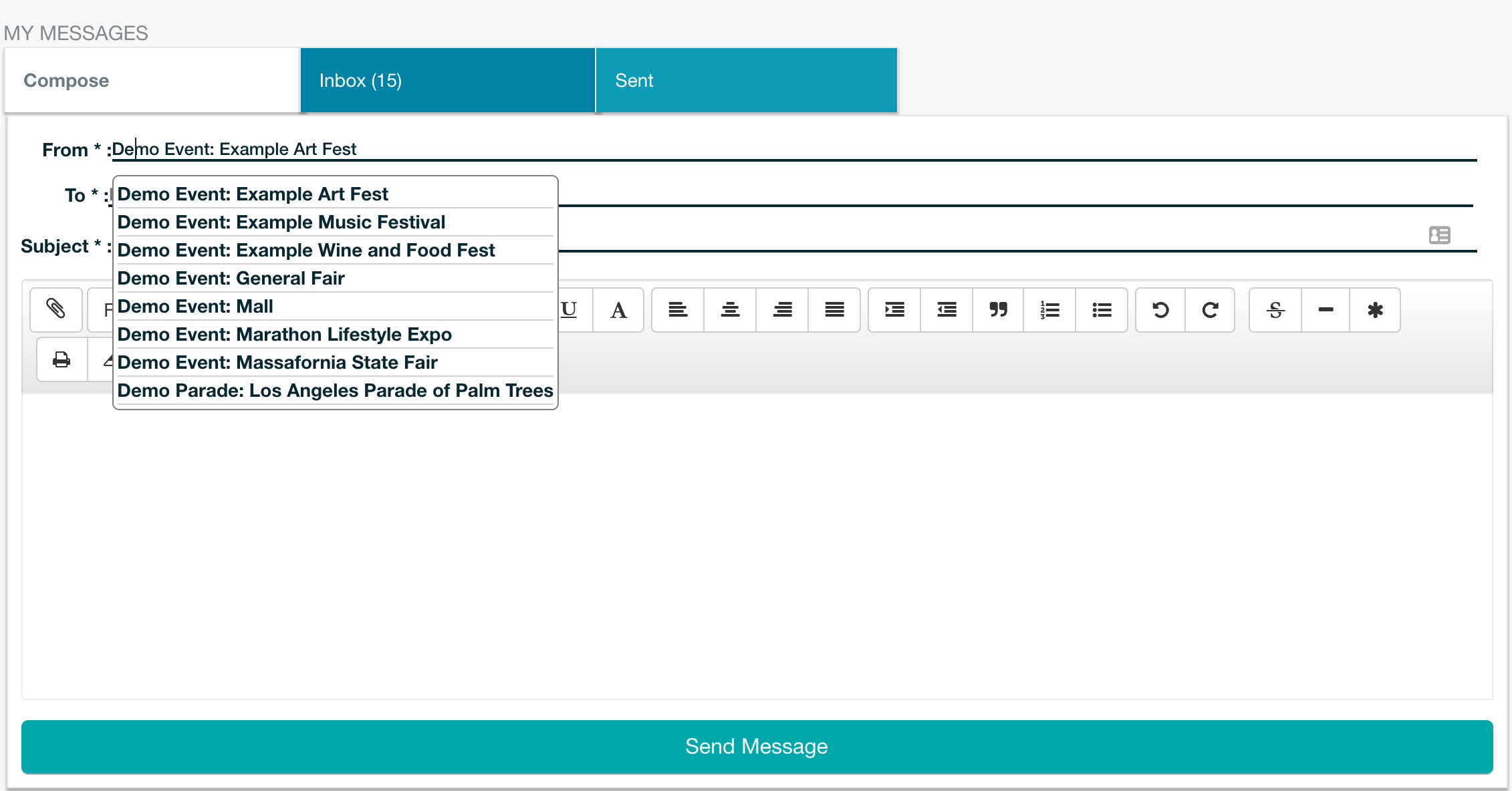 Next, begin to type the name or email of the recipient in the To space and select when it appears.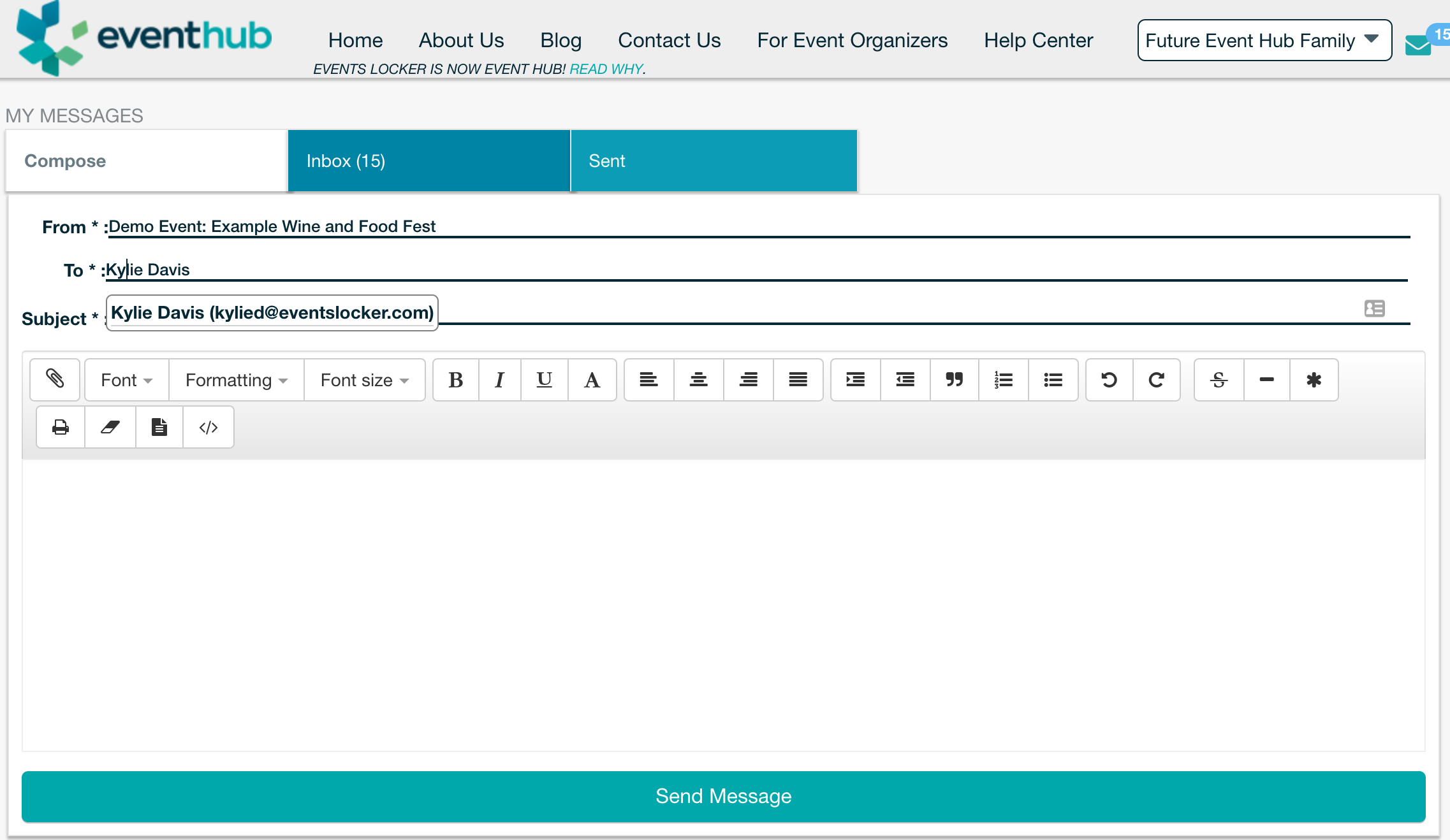 Add a Subject and text to the body of your message, then press Send Message at the bottom of the screen.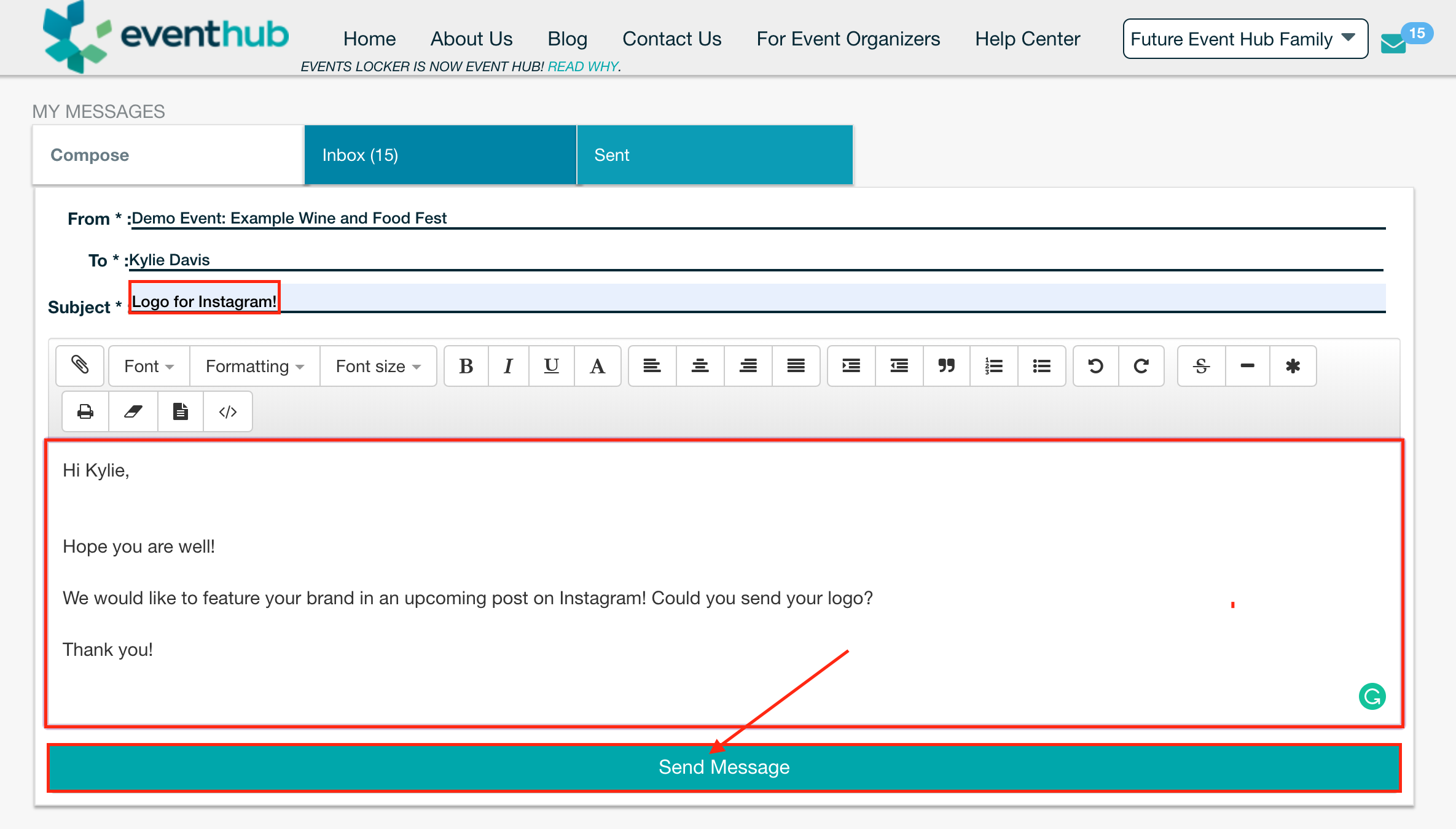 This message will now appear on your Sent tab, and replies will appear in your Inbox.
Take me back to the top of the page!